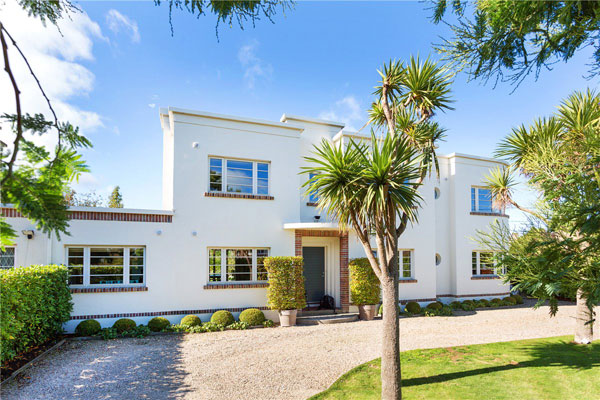 Updated and extended too. But this 1930s art deco house in Glenageary, near Dublin, Ireland is worthy of a mention.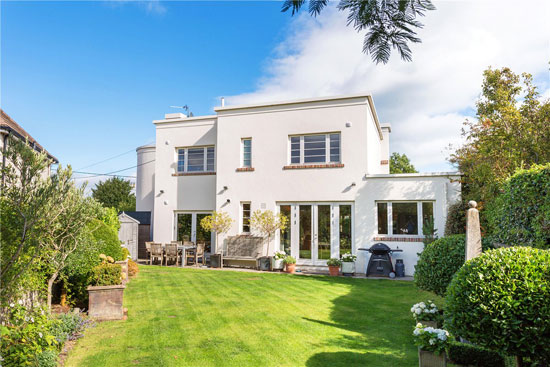 Huge thanks to Mark for letting me know about this one, which I have been meaning to feature for some time. As ever, a lack of time and a backlog of houses does mean a delay now and again.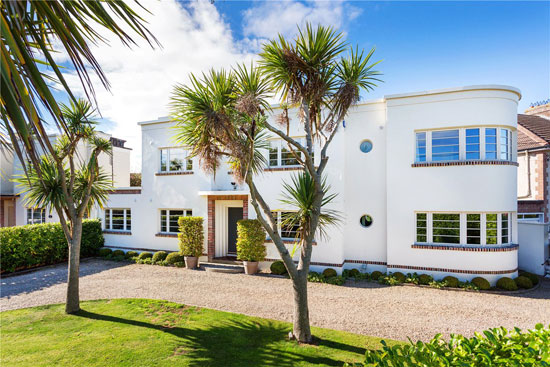 But we're here now, focusing on a style of house Mark says is rare in that part of the world because Ireland had recently gained independence and was suffering a recession at the time. Flamboyant house designs were not a priority.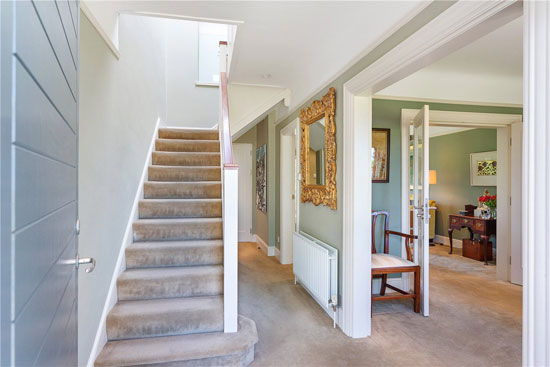 However, this one was constructed and remains, architecturally, pretty much as it was intended back in 1936. Well, almost. Picked up by an architect just over 10 years back, the house has been both extended and 'continuously updated' since, producing what you see here.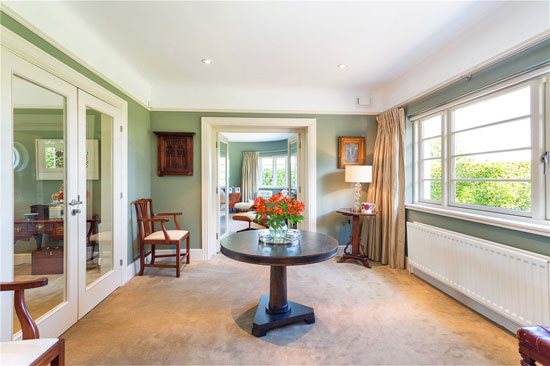 The biggest complements I can make are that it's not obvious where the house has been extended and it's also tough to spot which internal details are original.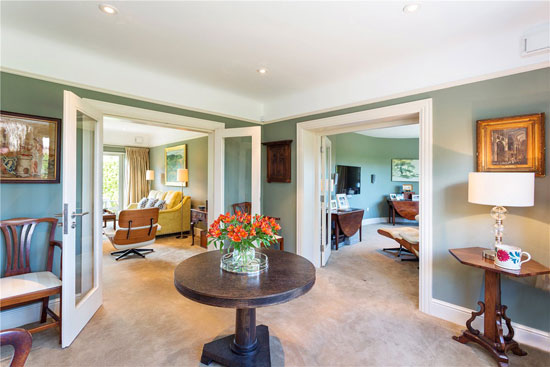 I could guess on both fronts and of course, that kitchen area is not likely to be original. The 1930s really didn't go big on large kitchens. Those spaces tended to be functional rather than social areas.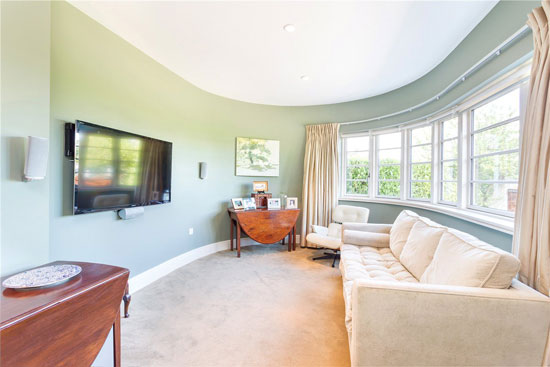 What I am saying is that the finish is fairly neutral, with classic details such as wood flooring, the staircase and panelled walls in place. Albeit heavily updated and/or possibly recent upgrades. There is a classic feel about the place rather than an overly-modern look, despite all the work.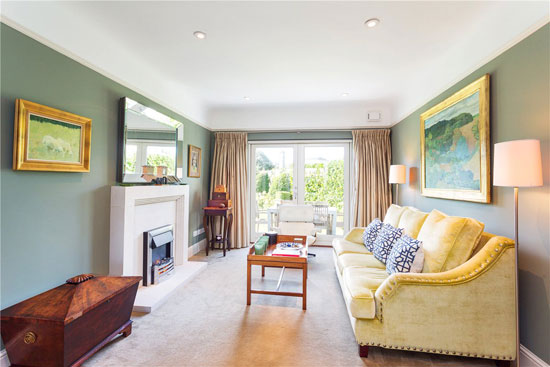 Of course, those curved bay windows are worth talking about too. Always nice to see a large, curved window. Even better when you have two.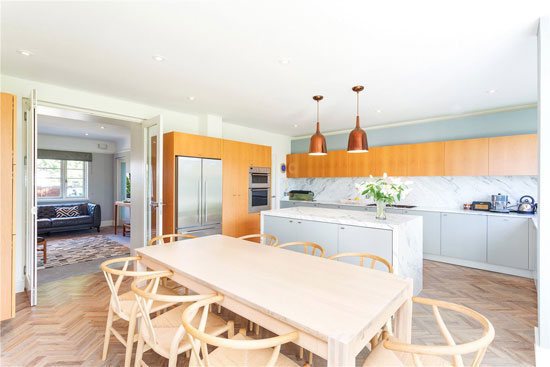 The extension of an already sizeable property means a lot of floor space too. That now covers something like 2,530 sq. ft. in total.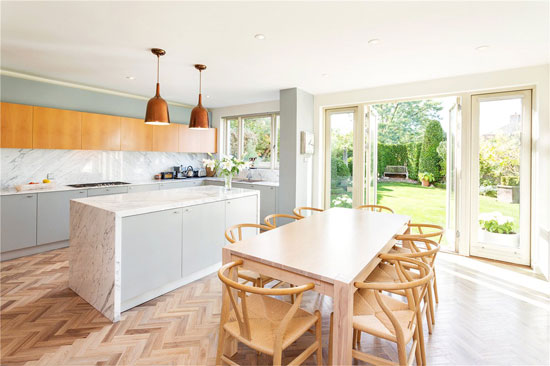 The 'spacious' ground floor is taken up by 4-5 reception areas, all pretty flexible and some adapting well to 'working from home space'. Which is something of a bonus in the current climate.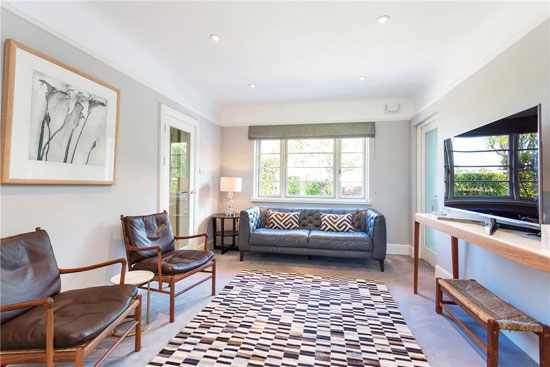 There is also a family kitchen/dining area with utility room, specifically a bespoke Dada kitchen with Italian walnut wall cupboards and Carrara marble countertops. Note that the kitchen and sitting rooms both open out onto the south-facing rear garden.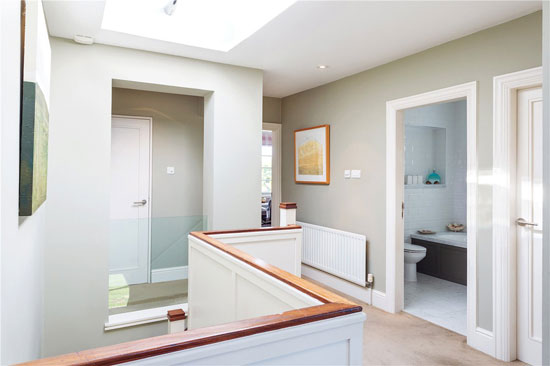 Head up the staircase and you will find a total of five double bedrooms, two of which are en-suite, along with a 'luxurious' family bathroom. Bespoke fitted wardrobes in those bedrooms too. That's about for the internal space.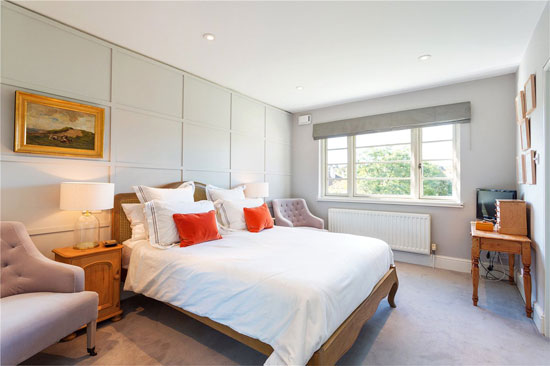 The outside is worthy of a mention too. The house is set back from the road, with 'generous car parking' for up to six cars and a large lawned area said to be 'ideal for ball games'.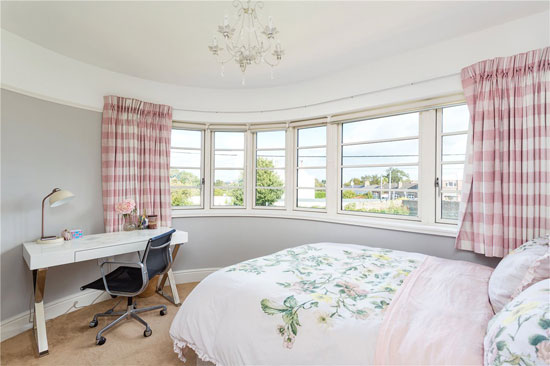 The south-facing rear garden is a reasonable size too and apparently enjoys all-day and evening sunshine.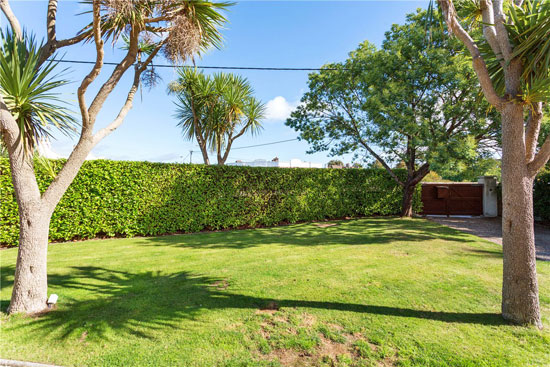 That pretty much covers it. If the house and area work for you, then you might want to check your credit rating and bank balance. Not a cheap affair, this one is up for €1,800,000.
Images and details courtesy of Sherry Fitzgerald. For more details and to make an enquiry, please visit the website.