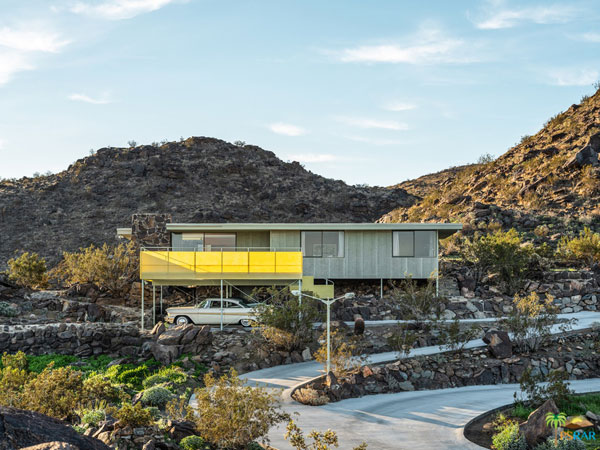 This looks stunning. Even better, the 1950s Albert Frey-designed Cree House in Cathedral City, California, USA is up for sale.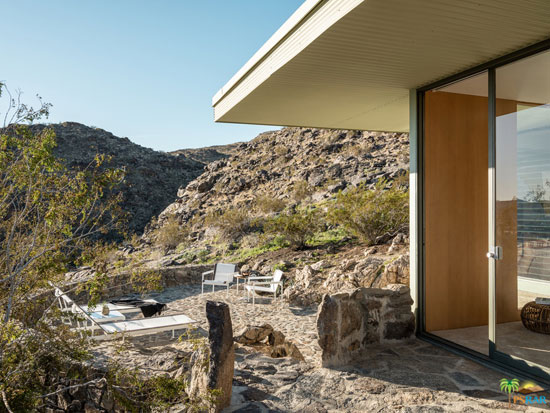 Cree House dates back to 1955 and is also known as 'The Forgotten Frey' and for good reason. This Albert Frey went under the radar for some years, which is down to long-term single-family ownership.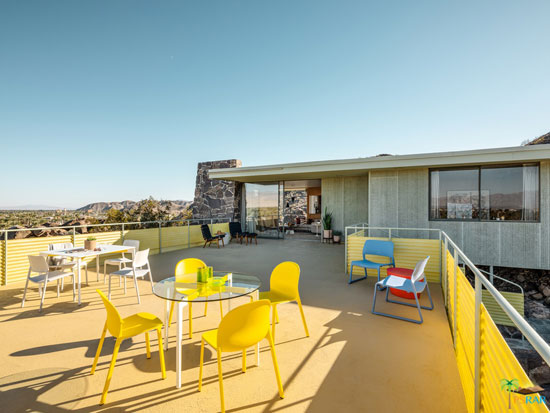 But that changed in the recent past when that single owner passed it over to a new one who oversaw a complete restoration. The result was unveiled during the Modernism event, with the house subsequently hitting the market.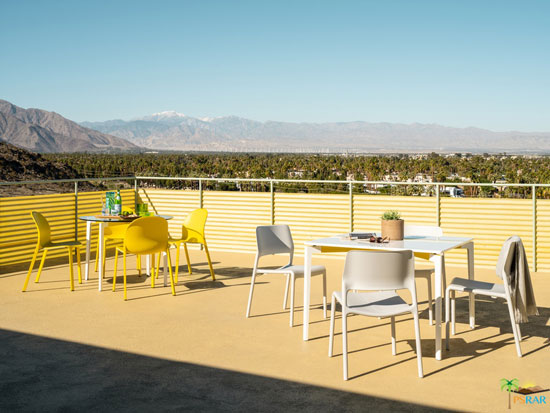 Quite a place too. A house constructed in harmony with the natural landscaping around it, Cree House sits amongst and above the rocks and with some stunning views as a result.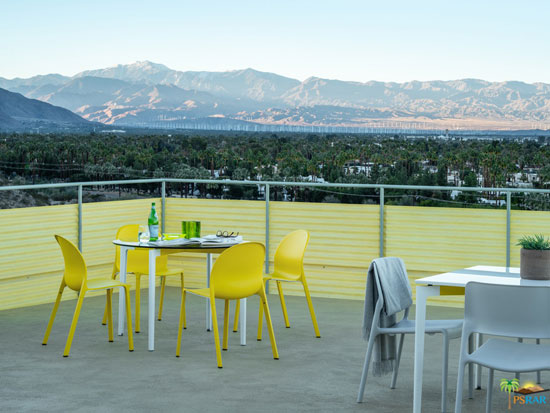 As for the restoration, that was all about preserving the original details. That includes the original building materials including exterior and interior wall panels, fluted fibreglass deck pieces, kitchen appliances and cabinets, and even the glass shower door.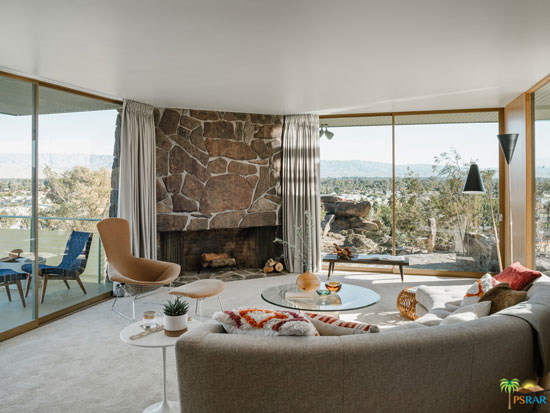 So much more to catch the eye too, such as the external stonework, the internal stone fireplace, full-height windows and the open-plan living and reception space. All with a finish that looks like new. Or at least, new in 1955.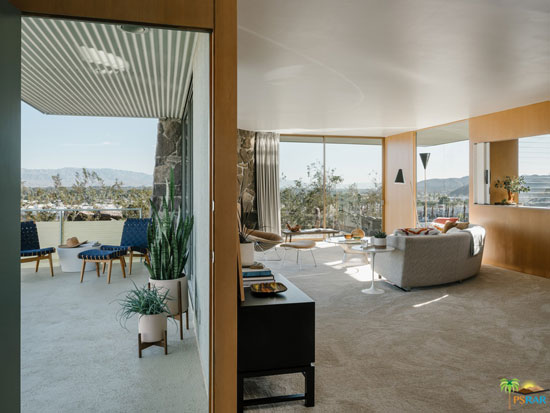 What it doesn't have a lot of is space. Well, it does outside. This house sits on 8.28 acres, which means plenty of isolation and plenty of your own land to enjoy from the high vantage point.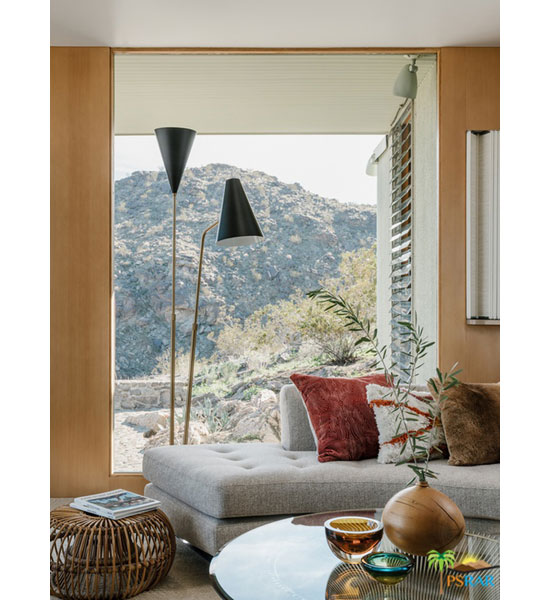 But inside you have 1,124 sq. ft. which is reasonable, but that space only contains one bedroom. The rest is taken up with two bathrooms and that open reception area. But you need more space, you can always head out to the 'enormous' front deck and rear patio, which is a superb entertaining space when the weather is fine. And I suspect the weather is fine here for a good part of the year.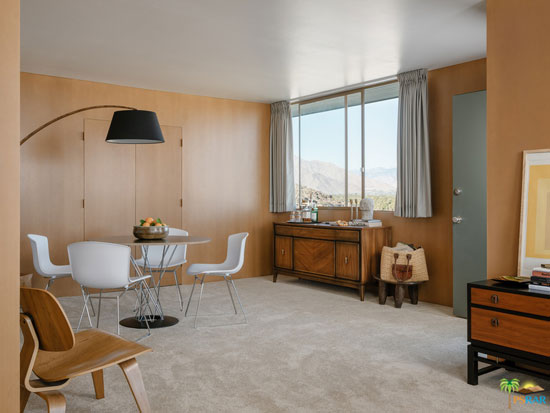 I suppose you could call this the ultimate holiday getaway rather than a family home due to that single bedroom. But the house isn't exactly priced as a second home.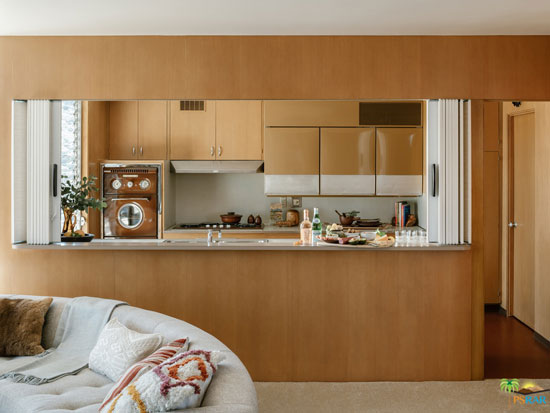 No surprise if we are talking about a modernist icon with a decent amount of land. If you want this to be your next home, Cree House is up for sale for a now-reduced price of $1,975,000. Ok, not that cheap after the reduction, but down from the initial $2,500,000 asking price.
Images and details courtesy of Zillow. For more details and to make an enquiry, please visit the website.