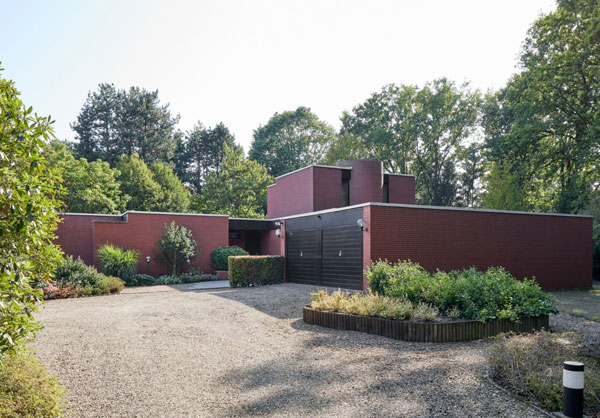 Hovering somewhere between modernism and brutalism is this 1970s Richard Foque modern house in Beringen, Belgium.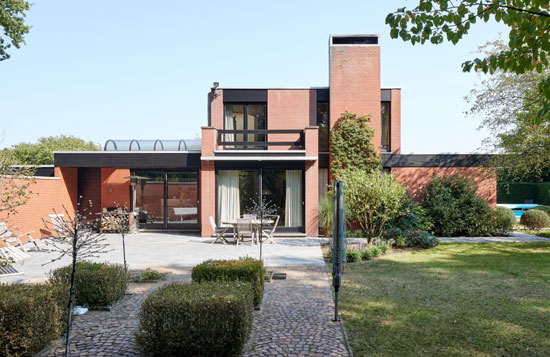 A well-preserved modern house too. Almost a time capsule. In fact, in many ways, it is, with very little updated over the years, which is a credit to all who have lived here.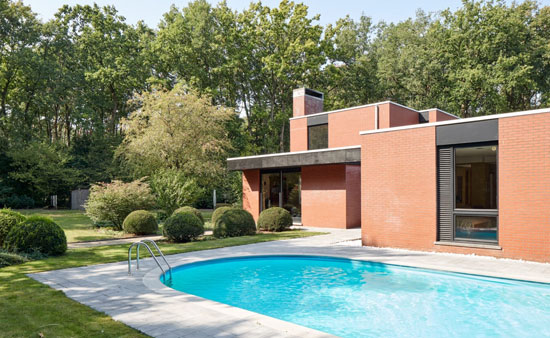 As I said above, somewhere between modernism and brutalism for this 1976 build, which is all about the brick, with some sculptural elements in concrete. Lovely, private setting too which is described as a 'landscaped park garden'.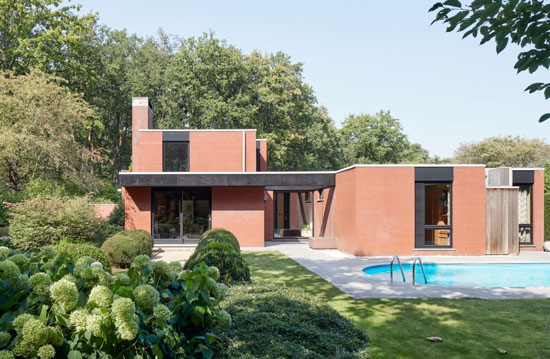 From one angle pretty austere. From another…not really much softer! But more glazing does soften things a little, as does that pool area, which adds in something of a Californian element.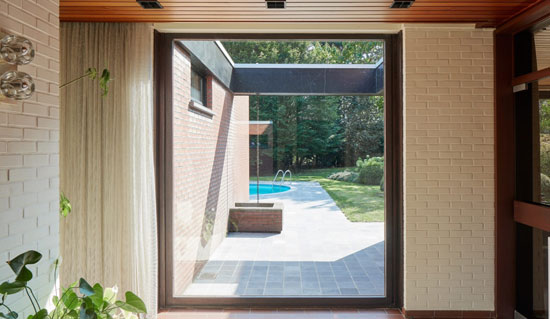 The design hasn't changed in decades and to be honest, that also applies to the interior too. Which isn't always the case.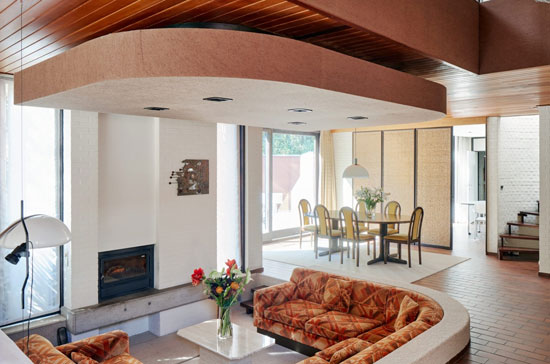 Brick on the walls, brick on the floor and the kind of 1970s details that buyers are desperate for. Conversation pit? of course. Spiral staircase? Naturally. Original kitchen and bathrooms. Yes and yes.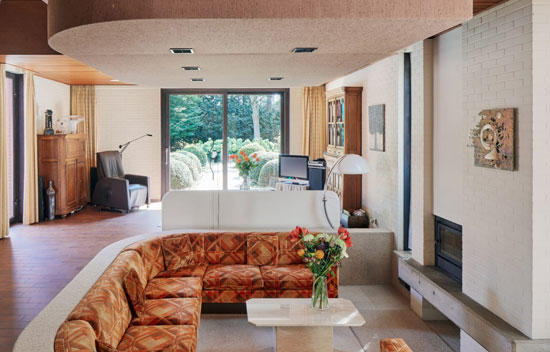 But there's more to this than the headline 1970s touches. From the fireplace to the furnishings, this is 1970s heaven. With the exception of the TV, everything looks like it might have been in place since 1976. It really is that authentic.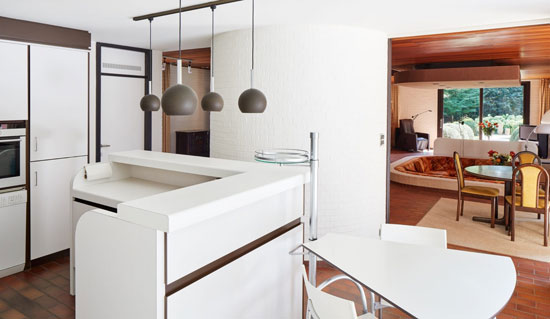 Much of it over a single floor and using an open-plan layout too. Not quite all though. A separate 'volume' up that spiral staircase is both a design feature and some added social space away from the main living plan. Once inside, you notice more glazing than you might have thought when outside too. A very light and bright space.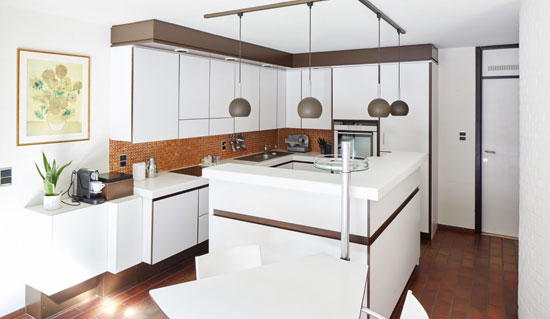 Talking of space, the entrance, which looks out onto the pool area, accesses both the living section and the sleeping section. The living room is spacious, with that curved conversation pit in front of the fireplace being the focal point of the room.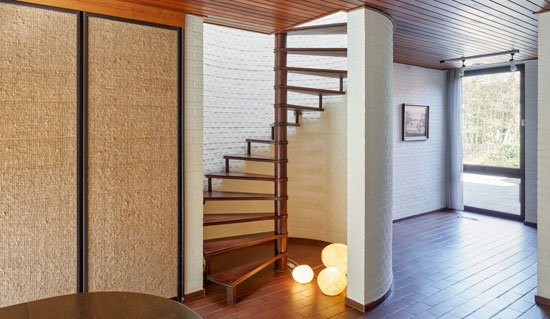 The original open vintage corner kitchen is still in place, which opens onto the terrace and garden. Beyond that is the spiral staircase, leading to the upper volume, currently used as an office, hobby room and reading corner.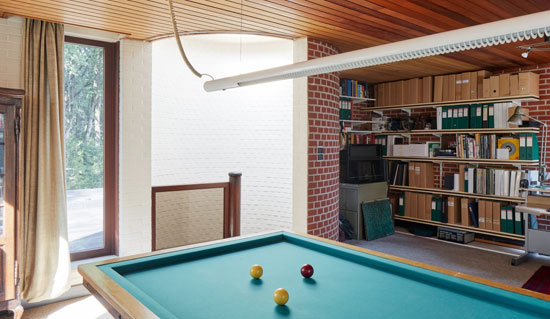 The opposite side to the living space is the bedroom area, which houses (I think) two bedrooms and the two bathrooms. I am a bit vague on the bedrooms as five are also listed and that sounds more likely, so you might want to check. A couple of garages also attached to the house, as you might have noticed.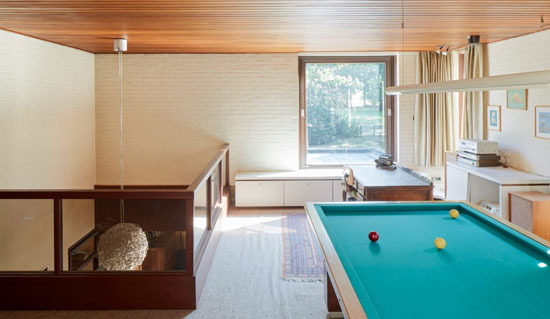 That minimalist approach has really worked and aged well in this house. Yes, the unmistakable 1970s vibe is everywhere, but the brick, the open spaces and the white finish is something that wouldn't look out of place in a high-end modern build.
Stylish architecture, retro appeal and plenty of land. In this part of Belgium that will cost you something like €695,000.
Images and details courtesy of Architecten Woning. For more details and to make an enquiry, please visit the website.