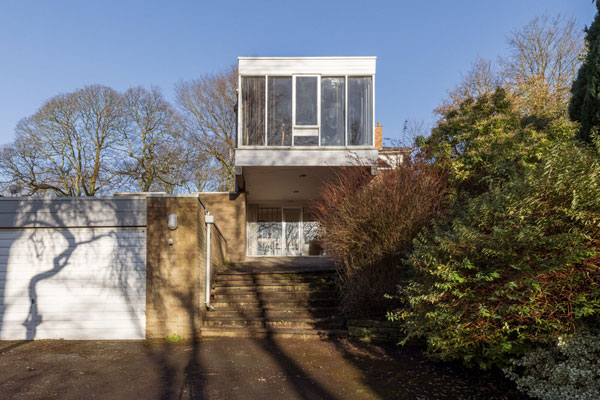 One of the most popular houses of 2020, this 1960s modern house in Parbold, Lancashire is now back on the market with a new agent.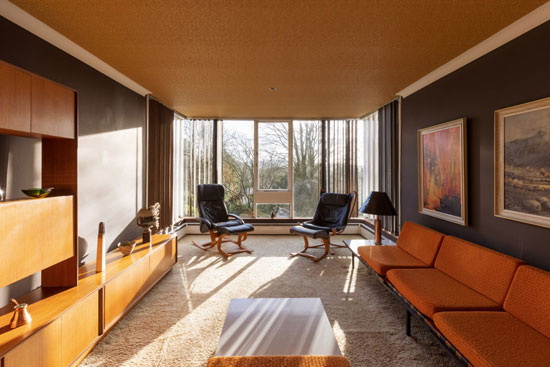 I presumed it has sold. Back in September and after much publicity via two agents, the house went to final bids and then disappeared off the market. That seemed to be the end of that.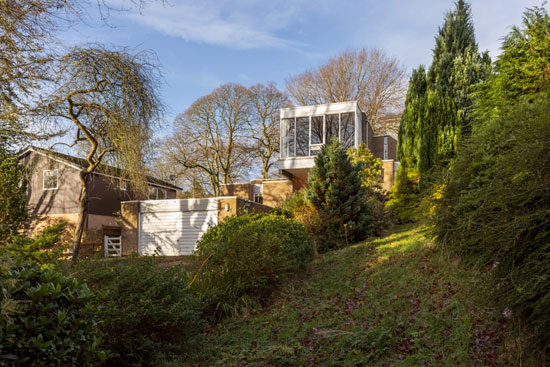 But just last week it appeared again with a different agent and a new set of photos. I don't believe it did sell as the furnishings and details are pretty much identical first time out. I can only guess that in light of all that talk around it, the final bids didn't hit the figure the seller hoped for or a sale just didn't happen.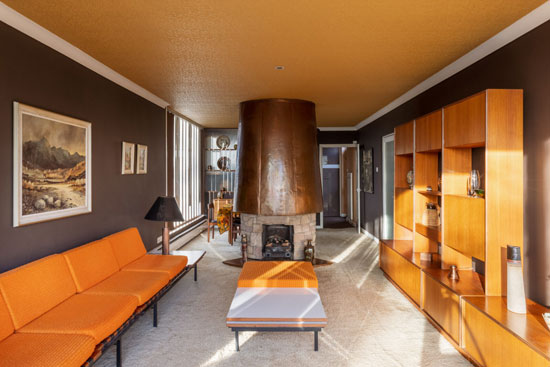 So here we are again. New photos, a new agent and a new price. But still the same house. If you thought you had missed out, this could be your lucky day.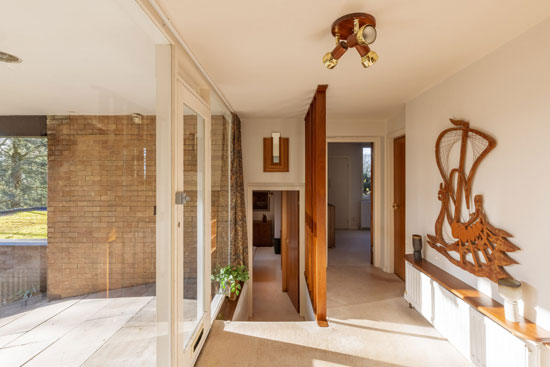 There is one other change too, which is some added background from the agent. Initially, it went up with no architect accreditation, but this time out we have a name. That name is Anthony Grimshaw, founder of Anthony Grimshaw Associates in Wigan and a founding member of the Wigan Civic Trust. Projects ranged from churches and schools through to forward-thinking house designs like this one.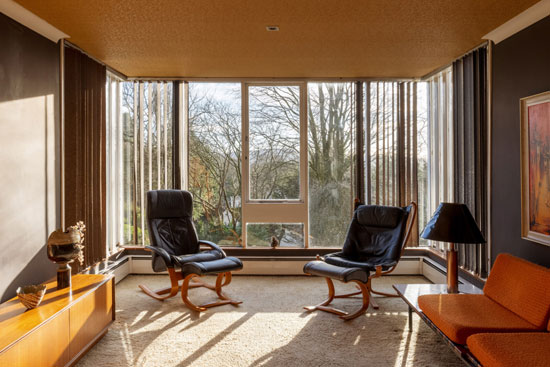 It's an interesting design too, especially with so few modern houses coming up in this part of the world. But this one looks to be amongst other similar builds, all of which are said to be on 'one of Parbold's most coveted lanes' in the heart of the village. I'm pretty sure Parbold is on the train line between Southport and Manchester too, so a little rural, but definitely not out of the way.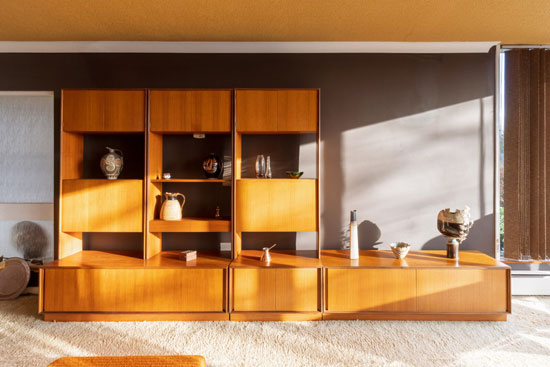 The house dates back to 1968 and hasn't been on the market previously. You might have guessed that by looking at the photos. This is largely untouched since that era and the lack of updating since the 1960s is perhaps its key selling point. Those furnishings can also be part of the deal too, as they are available via separate negotiation. I would certainly be looking to keep them in place in light of the character they add.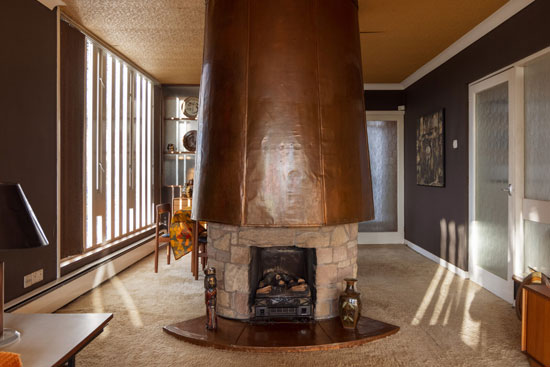 Actually, originality is one of two selling points. The design itself is individual, nestling into a sloping landscape and very much of the mid-20th century. It has the basis of being something special in the 21st century too.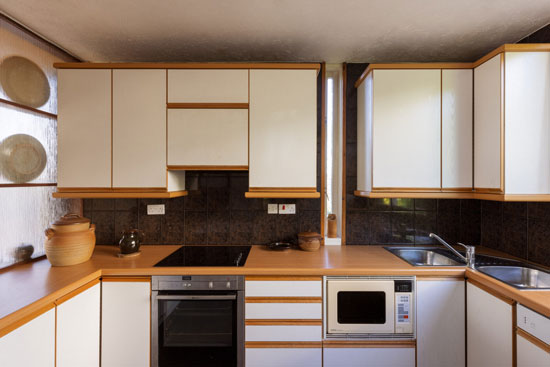 Yes, it needs some work. That's undeniable. But perhaps less than the 'extensive modernisation' pitched by the original agent. There are plenty of period details here to treasure and to preserve to create a special house for the modern era. But it will need someone getting in there before another buyer guts the houses and turns it into something bland and forgettable. Thankfully, it now has an agent marketing to people who would be more sympathetic to the design.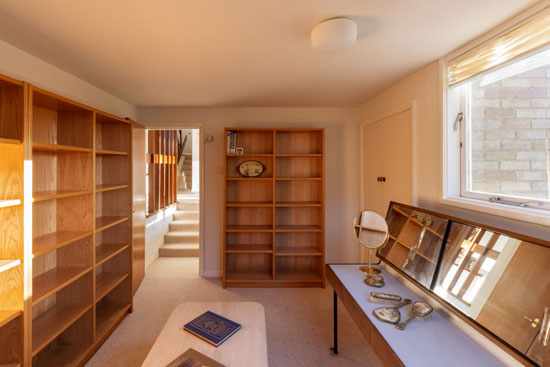 Saying that it might need a rethink in places and some parts might not be classed as family-friendly. Yes, I am talking about the staircase, as well as the steps up to the front door. I say that as someone who did initially consider it for his own family.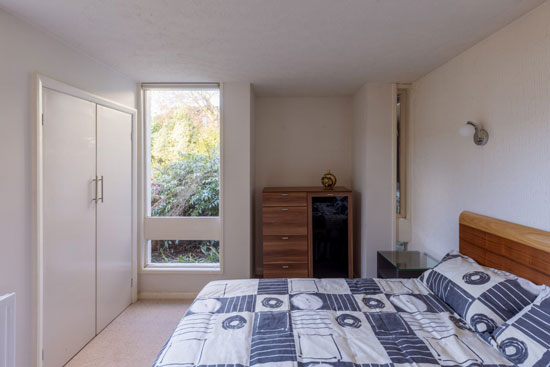 But on the plus side, the full-height glazing, the fireplace, the light fittings, the seating, the storage, the original finishes and so much more. Yes, a couple of updates here and there, but you do have to look closely to spot them. Functional updates in general. Little of substance. This is someone's dream 1960s pad with just the right amount of renovation.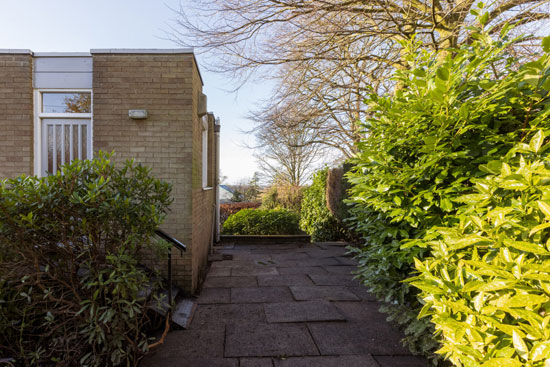 The house is set well back from the road in an elevated position and designed with bedrooms on the ground floor and living space on the top to take advantage of the views.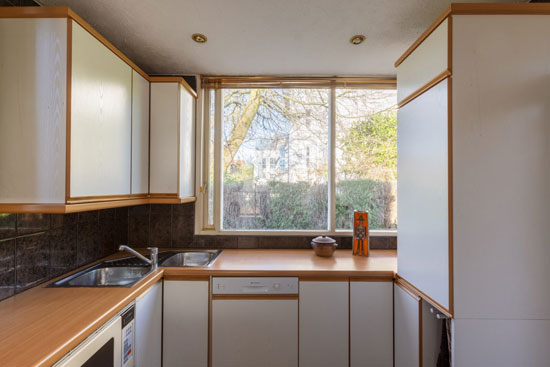 The main entrance is underneath that elevated/cantilevered lounge, just past an extensive driveway and front garden. Once inside, the hallway has access to three good-sized double bedrooms all with fitted wardrobes. There is also a family bathroom and a boiler room on this floor.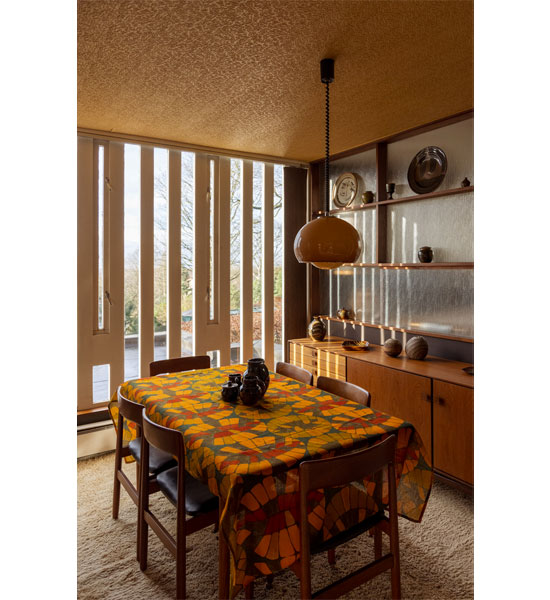 The split-level staircase leads initially to a utility room and storage and then upstairs to the main open-plan living area which extends to over 34ft. There is a wall of picture windows on the far side looking out to the front, while a wonderful central copper fireplace (like nothing you can buy today) breaks the space up to a dining area. Beyond that is the kitchen, described as 'dated but fully functional'. I quite like it.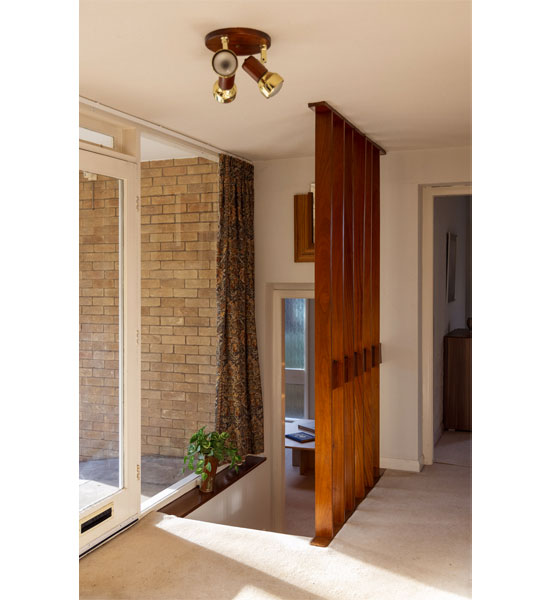 The initial agent pointed out that there was scope/potential to extend the dining room and kitchen over the bedrooms downstairs or create a balcony or terrace. But you can make your own mind up about that. An attached double garage completes the accommodation.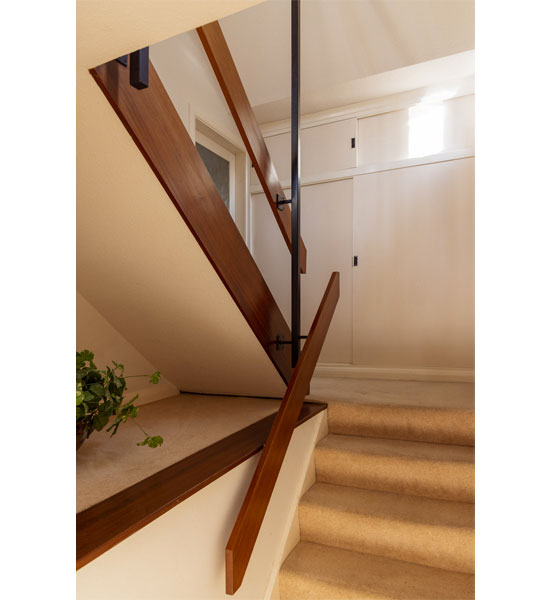 As I said, a new agent and a new price. Rather than being vague about offers and sealed bids, the new price is higher but likely to be in keeping with what the buyer expects. £475,000 is that asking price.
Images and details courtesy of The Modern House. For more details and to make an enquiry, please visit the website.