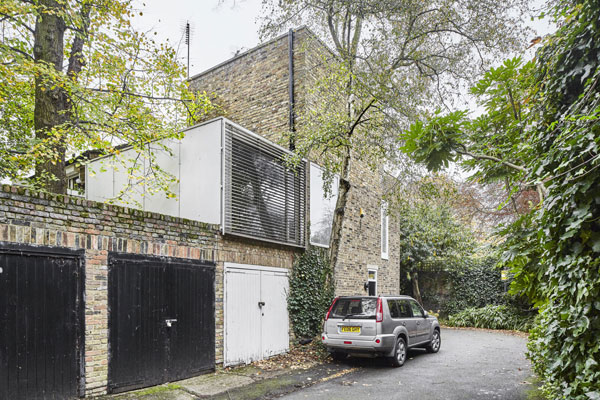 Designed and built for the architect's own use, this 1960s John Winter modernist mews house in London NW1 is now up for sale.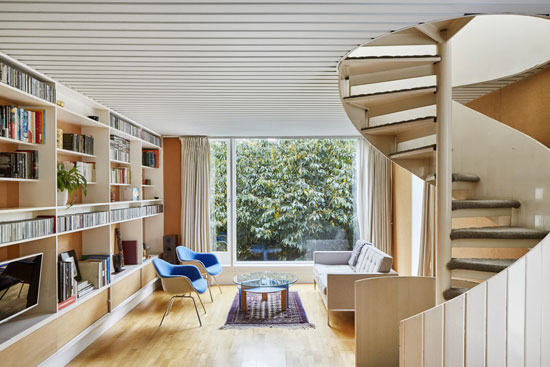 You will find this one on what's described as a 'peaceful, verdant cul-de-sac' in Primrose Hill', within walking distance of the cafes, shops and restaurants of Primrose Hill village and directly overlooking the north-eastern edge of Regent's Park. A lovely spot.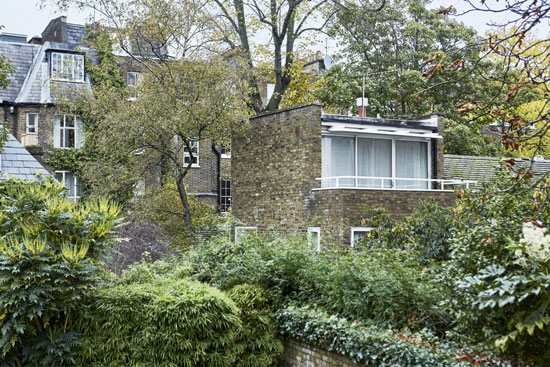 It was a location that caught the eye of Winter back in 1961. That's right, this one is celebrating its 60th birthday this year. And still looking every bit the contemporary living space.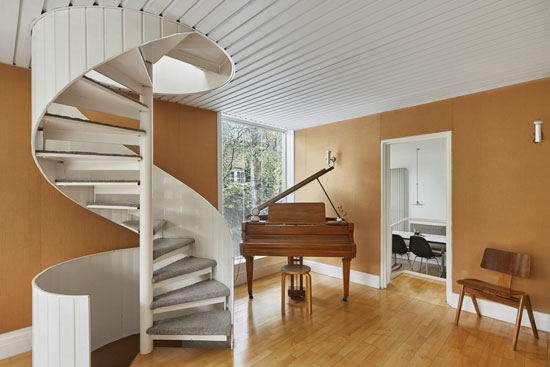 It was the first house that the architect built for himself and his family, converting a set of former garages into a compact piece of modern domestic architecture in brick, concrete and glass.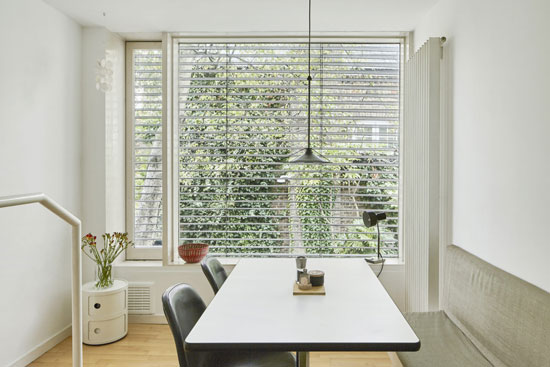 Compact at the time, but the house was extended after the architect moved on, but using Winter's own plans to reconfigure the layout and add an extra room over the former garage. In fact, he was consulted on all aspects of the redesign before his death in 2012.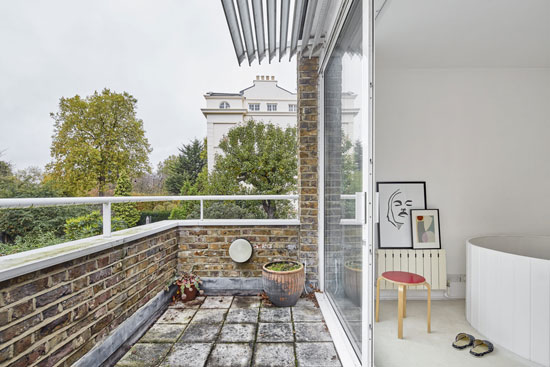 Of course, as you can probably see, the interior has been updated in places too. But nothing radical. The key features are still in place, not least the amazing signature steel spiral staircase.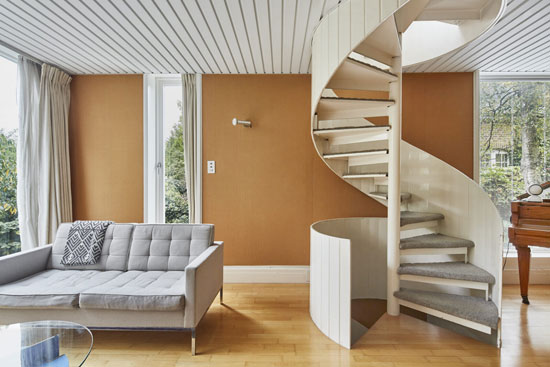 You will see that as soon as you enter the house as it's the focus of the entire property. If you don't get on with spiral staircases, then this isn't the house for you. If, like me, you love them then it might well seal the deal.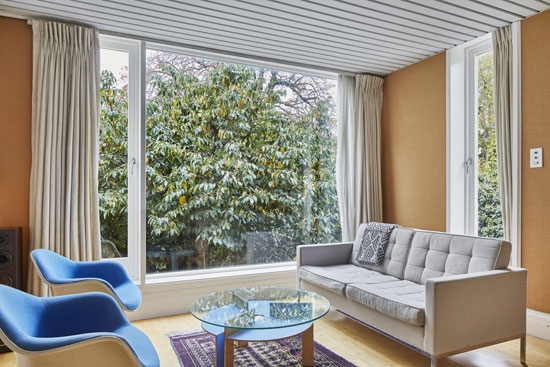 As for the layout, a downstairs bedroom has been reconfigured as a yoga studio in recent years, but could be converted back. It has narrow floorboards, bespoke cabinetry designed by Winter and white-washed brick on the internal walls.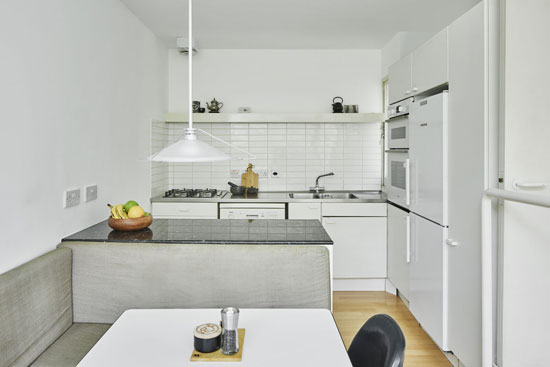 Also on this floor is 'an entirely original' family bathroom in the middle of the plan, with original cabinetry and a recording studio – a sound-proof live room accessed via glazed door from the studio itself.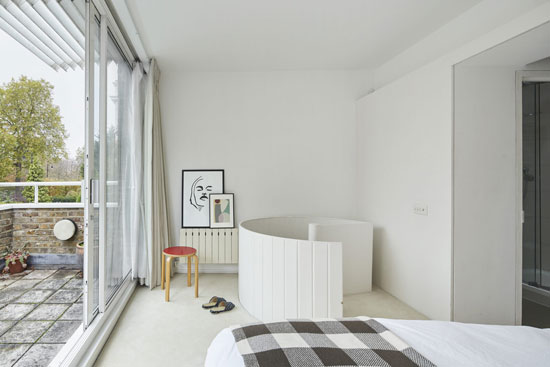 According to the agent, these spaces have hessian-clad walls and storage spaces, as well as a built-in desk and take up the space of the former garage. Again, space that could be reconfigured to a further bedroom if you need one. I'm guessing a recording studio might well have niche appeal. Although it's a cool thing to have.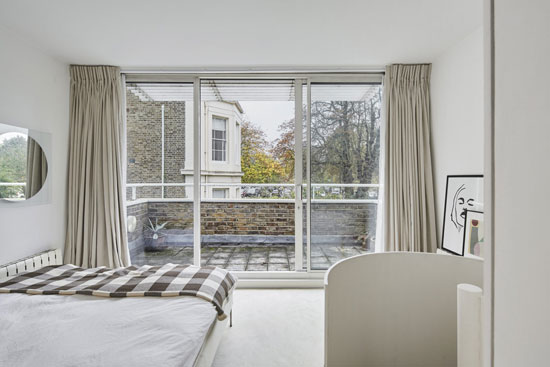 The first-floor is the most eye-catching space in the house. Largely open-plan, a large living room looks out over Regal Lane and to Regent's park beyond. A large window ensures a plentiful supply of natural light too.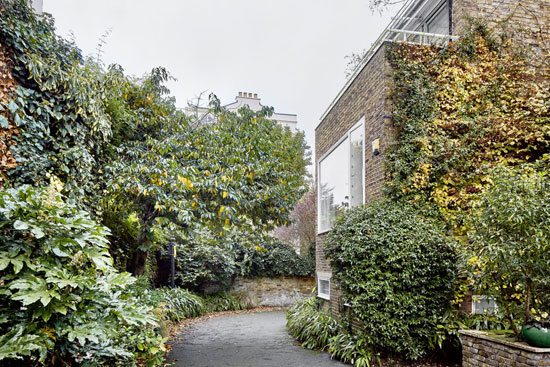 There are narrow boards underfoot and bespoke shelving runs along one of the walls. The agent points out that the interior is virtually unchanged since Winter designed it.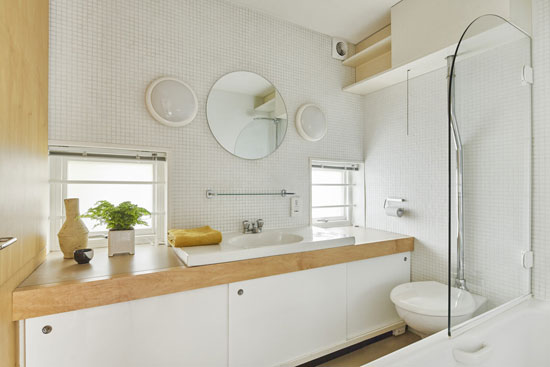 The living space extends beyond the spiral staircase and currently houses a piano and a fireplace of black slate and white-washed brick. The kitchen and dining room sits above the former garage as part of a 1990s extension, featuring a bespoke built-in seating area with large window and what's described as a 'simple' kitchen. Albeit one that fits the aesthetic of the house.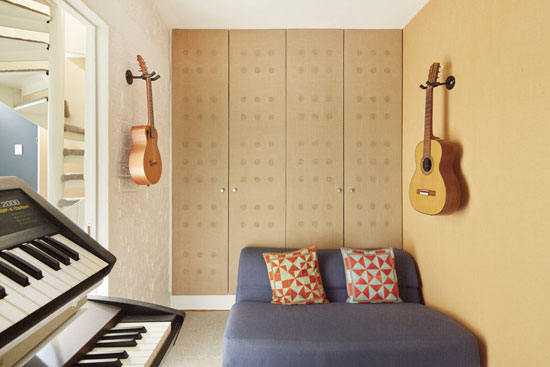 The second-floor is taken up by the master bedroom and en-suite bathroom. There is a dressing area between these two spaces with plenty of fitted wardrobe space too. Full-height glazed doors lead onto a large balcony and more of those views over Regent's Park.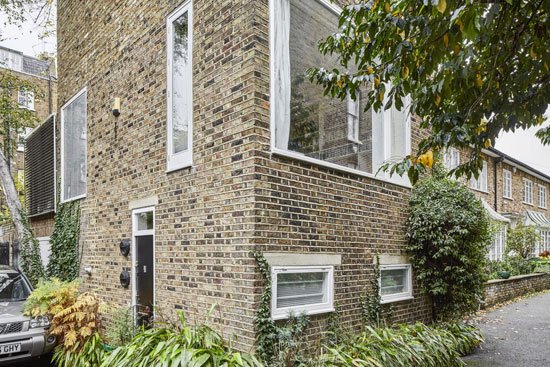 A house designed by a leading modernist architect in pretty much immaculate condition and in a much sought-after part of London. Of course, this one doesn't come cheap. If you see it as your next home, you are looking at something in the region of £1,800,000.
Images and details courtesy of The Modern House. For more details and to make an enquiry, please visit the website.