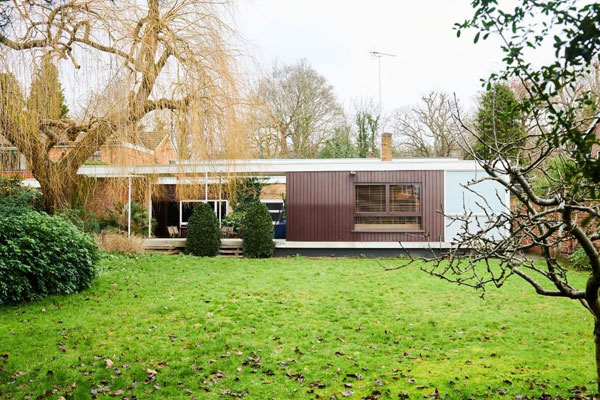 One of those houses with its fate in the balance. This 1950s midcentury modern house in Richmond, Surrey is just up for sale.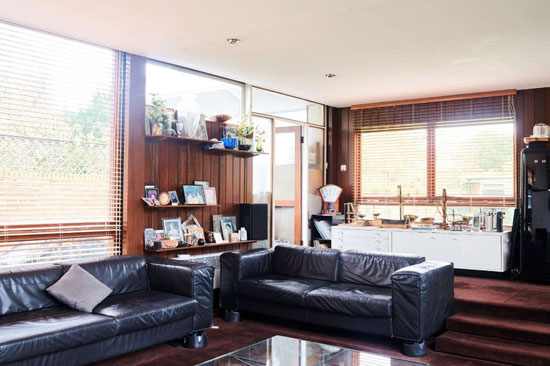 I say that because this is a house on a good-sized plot in a sought-after area not far from Richmond Park. You know how this tends to end.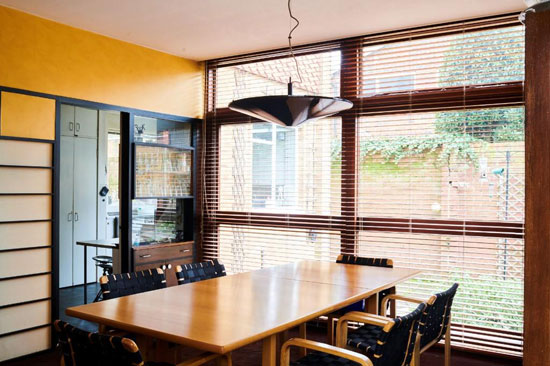 Not that it will end like that. The agent has this down as a house that could be 'renovated and extended or redeveloped subject to planning'. But for me, simply renovated would be the best option.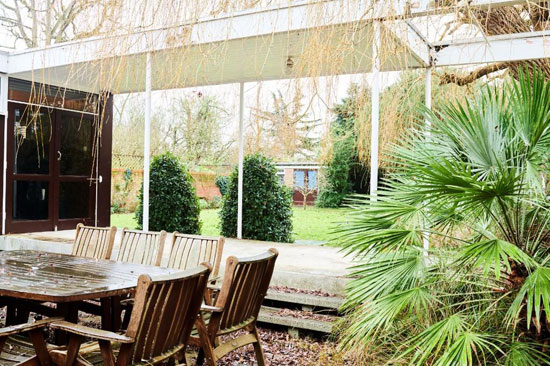 Thanks to Lisa for bringing it to my attention. She adds that the previous owners tried to get the house listed, but sadly both passed away last year before they managed to achieve that. Of course, that has me thinking about the person behind it. The truth is, I don't know. However, Lisa adds that it is most likely either Eric Lyons or Leslie Gooday.
The reasoning is that the land it sits on was originally part of the site on which Span Estates built the Parkleys development. Span sold off the plots along Ham Farm Road to raise funds for the build and all the houses were designed by members of Lyons' office.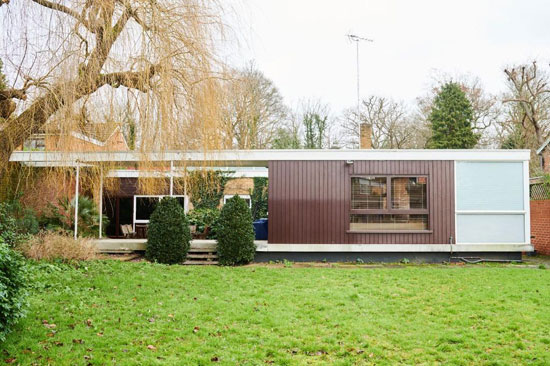 There could be significant details within too. I can't tell from the photos. The majority of images are of the outside and the land, with the internal shots not really offering enough to make a judgement. One to view if you are in the area and have money to spare. More on that in a moment.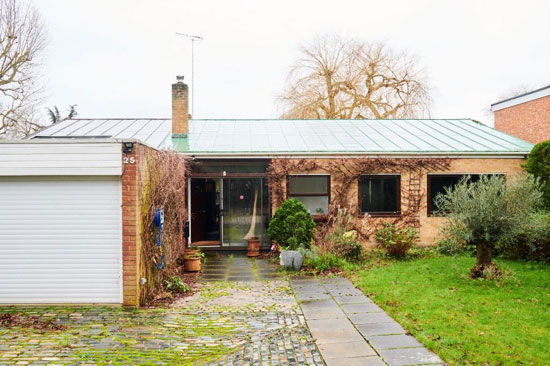 What I can see is a single-storey house with an interesting frontage and an even more impressive rear aspect, but a house that is in need of some work.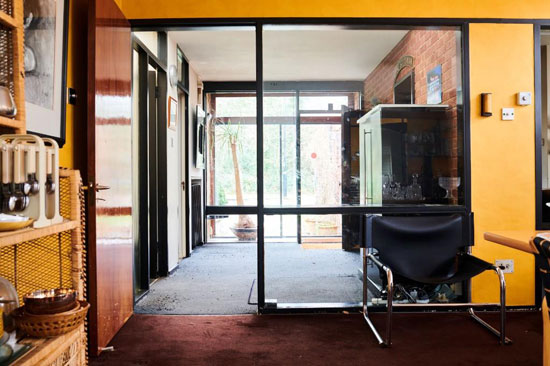 The kitchen and bathrooms need a makeover in my opinion and elsewhere, some updates have been carried out over the years. But nothing radical. This is still pretty much a design of the mid-20th century.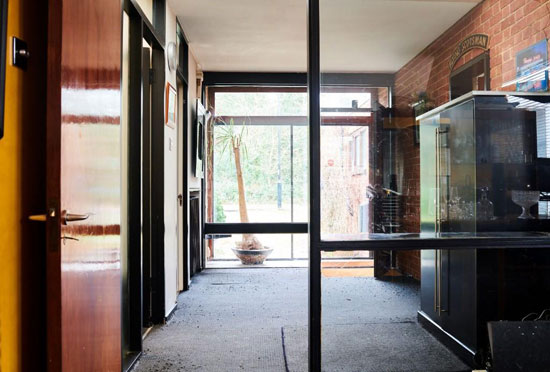 Some built-in furnishings and details seem to remain, but as I said, hard to see clearly from the images. It looks like it has the 'bones' to be something special and the design itself still works in the 21st century. That's as much as I can say here without a closer inspection. But this could be a dream opportunity for someone.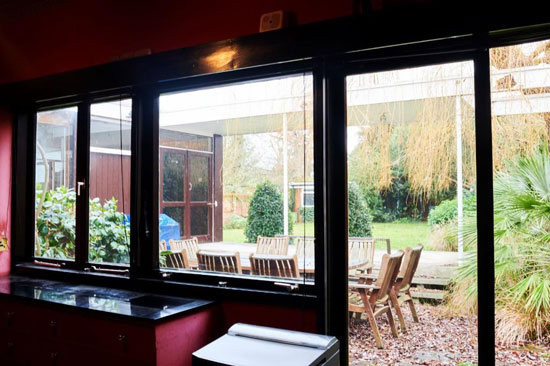 As for space, that seems pretty respectable too. As I said, a single-level property, with that one floor containing three double bedrooms, two bathrooms, two reception rooms, a study, a 'spacious' hallway, the kitchen, a garage, an outhouse and a storage room.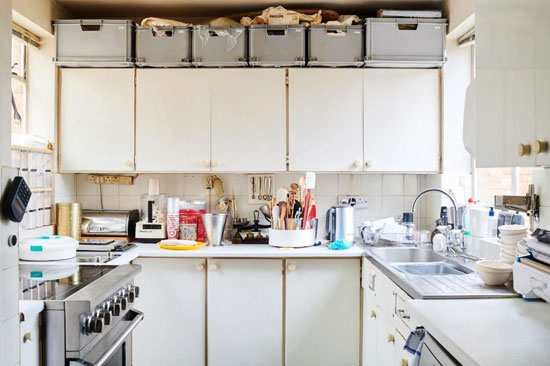 There is 'ample side access' and off-street parking for three cars as well as a 100ft. west-facing garden. The last thing there is one of the most significant.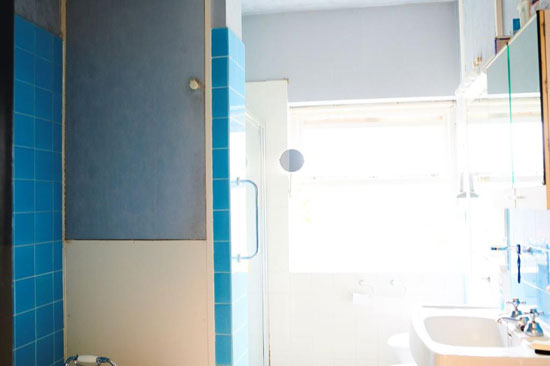 This is a large plot in the kind of area where large plots mean a premium price. Some people will look past the house and see only the development opportunity there. It's the modern way.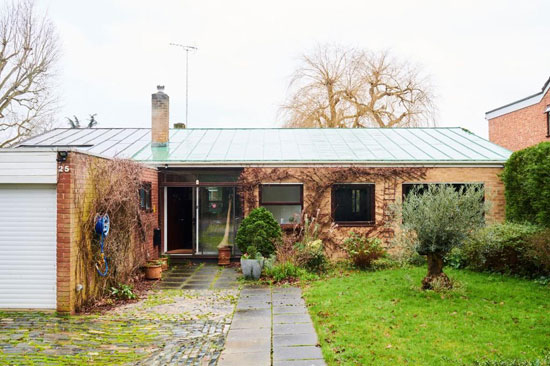 But that also means an asking price of £1,999,999. Maybe someone with that kind of money sees the beauty here. However, I expect the developers to see more value. Please someone, prove me wrong.
Images and details courtesy of Spence. For more details and to make an enquiry, please visit the website.