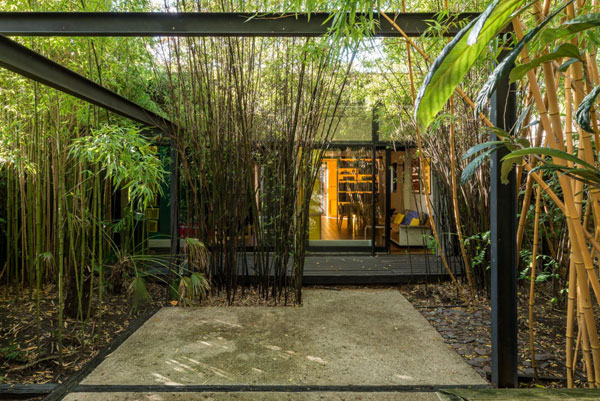 This remarkable and colourful 1970s Martin Crowley modern house in London SE5 is now up for sale.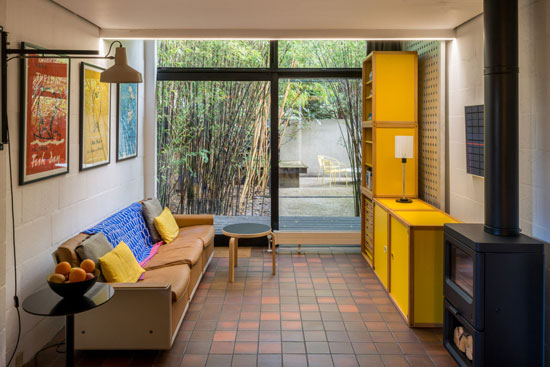 Remarkable because the house might not warrant a second glance from the outside. Ok, that colourful door and the looming modernism within might well catch the eye of you or me. But it doesn't really give a sense of what lies beyond it.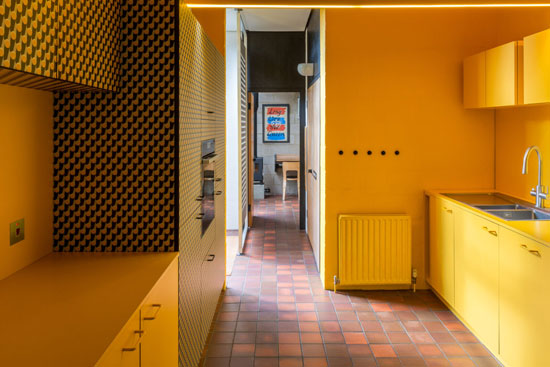 You will find a house that dates back to 1979, an original mix of modernist design detailed with black-painted wood, terracotta tile, bare block and brick. But that's only really half the story here. Yes, much of the 1970s house is still present and obviously a selling point. But this house has had a makeover, lifting it up a few notches with the addition of some colour and more, courtesy of Studio MacLean.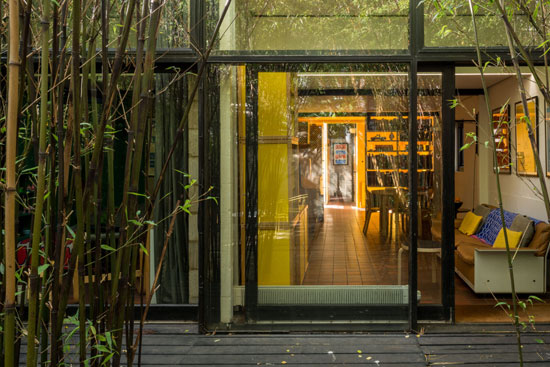 Not that it needed lifting too much to stand out from the crowd. This 1979 design is a courtyard house inspired by European modernism and very much at odds with the architecture around it. Which is obviously a positive.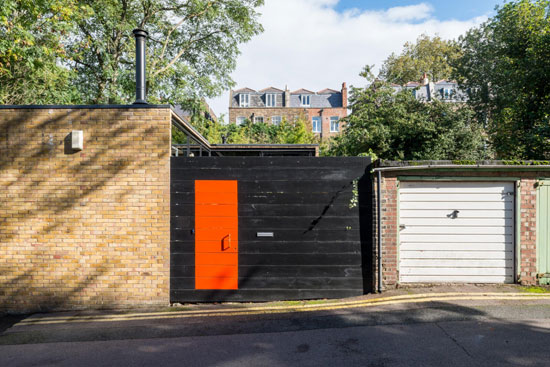 A Martin Crowley design that is hidden away between Camberwell Grove and Grove Lane in Camberwell, with the wood-clad exterior offering only a hint of what is behind.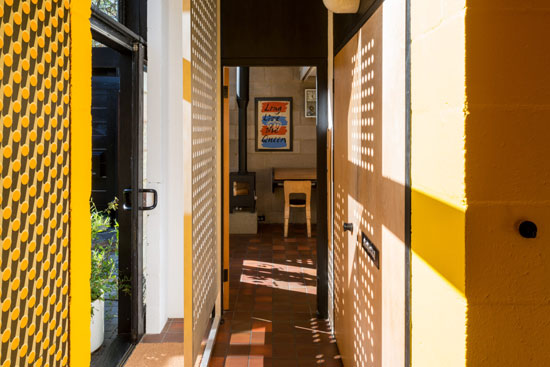 What actually is behind that facade is what the agent describes as 'an oasis of glass and colour', with the inside and outside space being almost one and the same.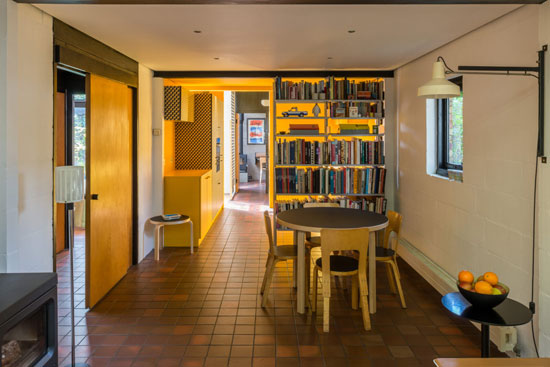 As I said, not quite the original house. This one has recently undergone a 'complete structural and aesthetic restoration' right down to a new flat roof, bringing the house into the 21st century without taking away the charm and obvious appeal of the 20th century.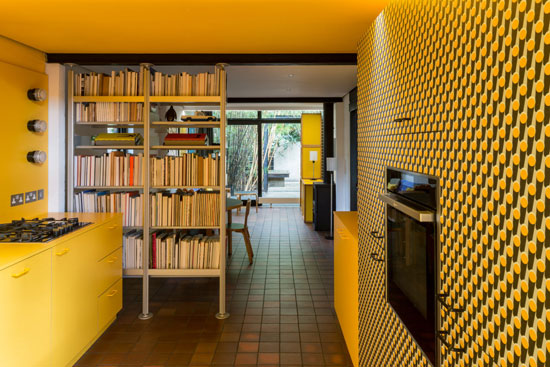 Other new touches include a bespoke buttercup-yellow kitchen with 'one of a kind cabinetry' by Eley Kishimoto, new woodburning stoves and rather appealing, space-age shower pod by Jason MacLean.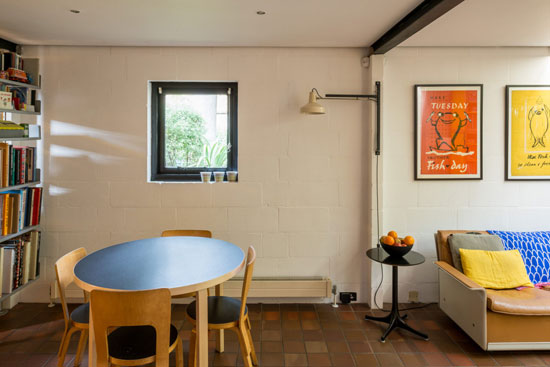 I think we need to talk about the colour too. Not throughout the whole house, the splashes of colour work with the original minimalist palette rather than against it, adding in a new 'wow' factor and some eye candy as you pass through the house. I think we have fallen out with colour of late. This is an example of why we should be bringing it back instead of living our lives in black and white.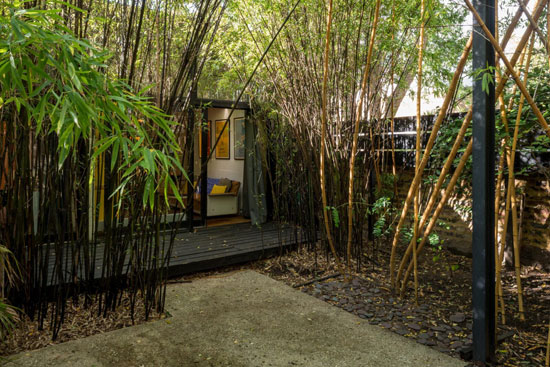 Entry is via the black and bright orange screen, accessing a west-facing walled garden, the first of two garden areas. Past that and you are in the house 'proper', discovering its modular layout, made up of a series of equal-sized rooms and with the blurring of lines between the outside and inside space thanks to the large floor-to-ceiling wood-framed sliding doors.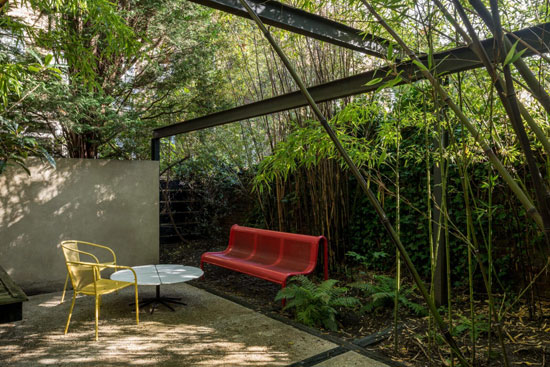 There's no denying that the kitchen is the focal point of this one and described by the agent as the 'heart of the house'. The redesigned cabinetry in yellow and the op-art decoration really are something special.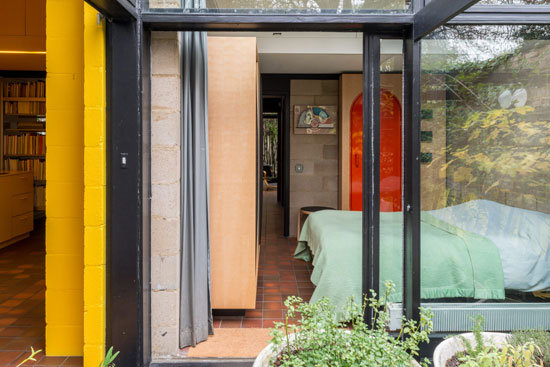 The third bedroom leads off it in one direction and the living room, which accesses the garden is at the other end. Two further bedrooms too, both of which have garden views and with built-in storage above each room, a clever design feature from the original layout.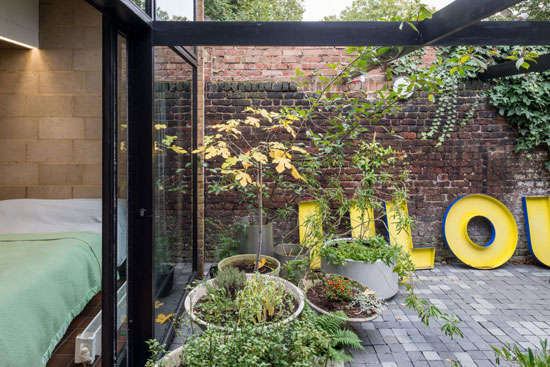 The house is also arranged to track the sun throughout the day and boost the natural light within. The rear garden is partially shaded by huge, mature bamboo, part of the original planting, which adds in some privacy.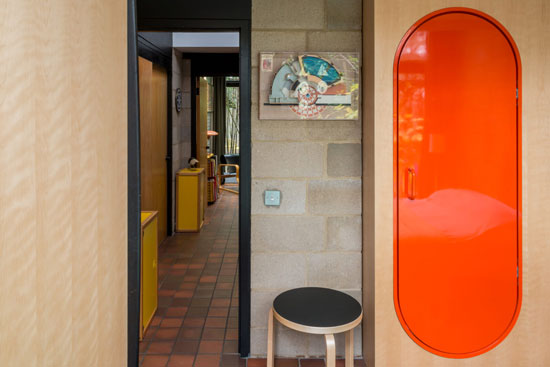 That's how it is now, but if you need more space there might well be a solution further down the line. Planning permission was given in the 1980s and again in 2017 for a second storey to be added to this house, which may or may not appeal depending on your needs and your belief in the original layout.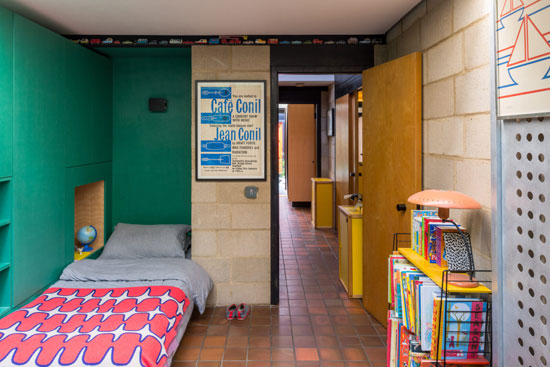 Studio Maclean has re-applied for this planning permission, although this has not yet been granted. If it is, it would mean doubling the floor space and adding in a roof terrace, although that would also mean a significant outlay for any work too.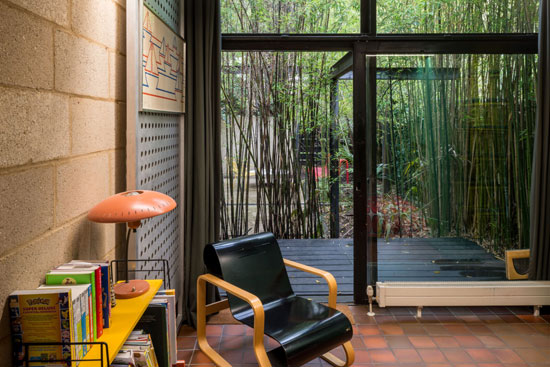 Certainly, something to consider. Although before that you will want to consider financing the original purchase. This one is up for sale for £1,095,000.
Images and details courtesy of the Modern House. For more details and to make an enquiry, please visit the website.