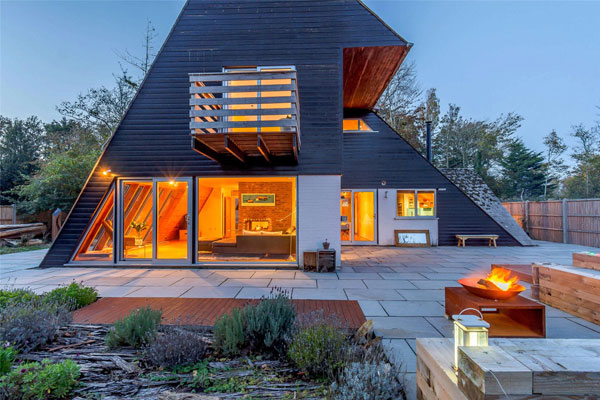 This has been on the site in the past, but the 1970s Antonio Perella modern house in Climping, West Sussex has been updated since.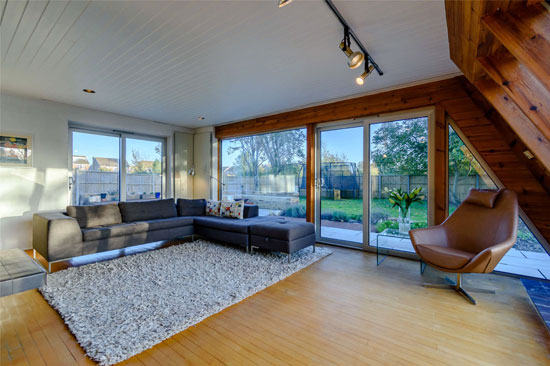 Thanks to Timothy of letting me know that the house, which I am pretty sure is this one I featured back in 2018. It's a distinctive house with something of a Scandinavian vibe going on. I can't imagine there are too many others.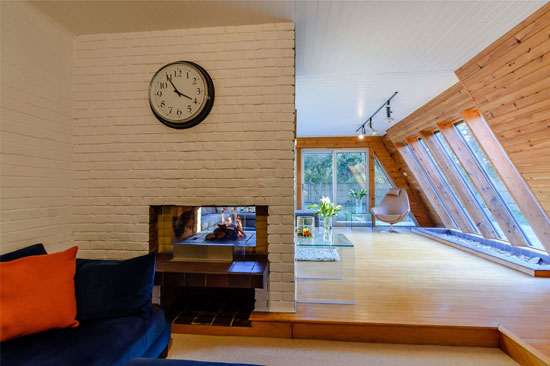 In fact, according to the agent (and the current owner), the house is one of only three houses in the UK designed by the Italian architect Antonio Perella, which only backs up the assumption.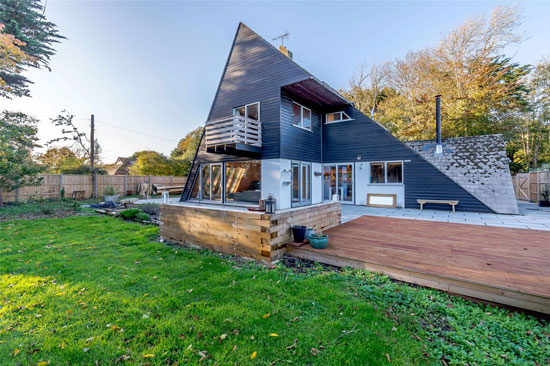 When it was for sale in 2018 (on two occasions) I fell for the place in a big way. It was a bold design that had barely been touched over the decades. Angles aplenty and a period wood finish, as well as some original furnishings in place too.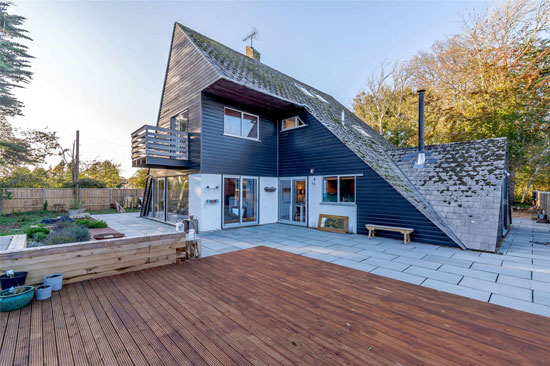 It needed someone to come in and bring the empty spaces back to life. Thankfully, it looks like someone did just that.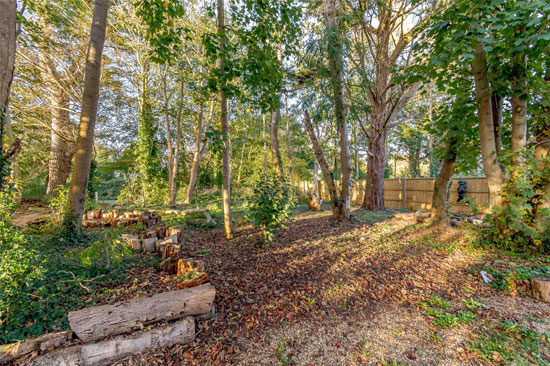 The design itself looks untouched, but it has been refreshed for the modern era. Nothing radical. It just looks more like a family home these days. To me, it just looks like someone has given this one a coat of paint, sorted out the flooring and adding in some style courtesy of the furnishings and fittings. Just what the house needed.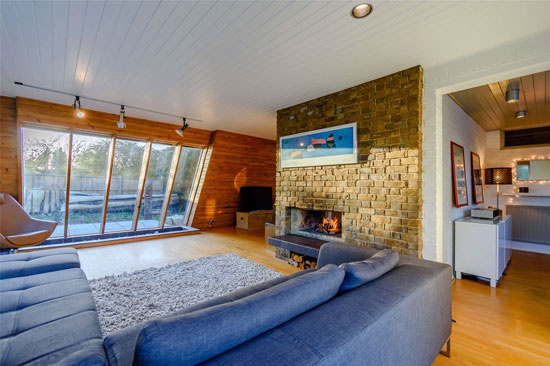 Well, the outside space has been modernised too, which looked a little overgrown in the past. But that's pretty much it. The end result, both inside and out, is very appealing.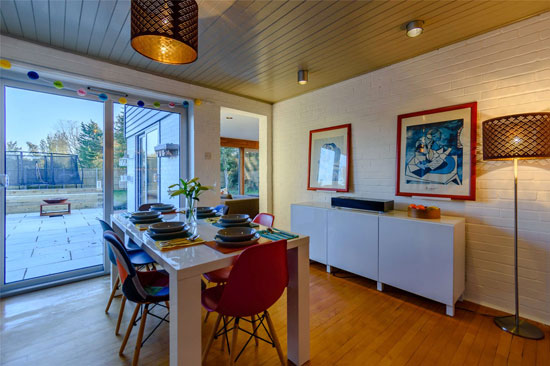 The full-height windows are still in place, as is all of that lovely wood cladding, the wooden floors, wood ceilings, spotlights, exposed brick and flowing, open living space and the distinctive angles.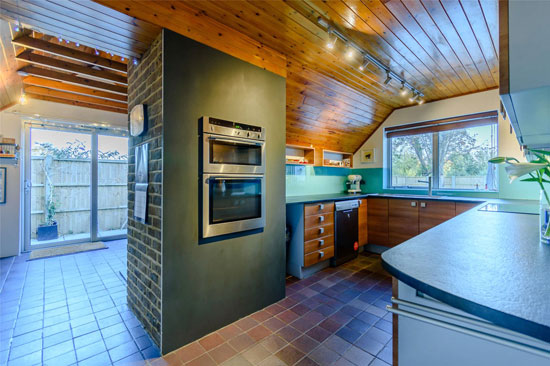 This is a 1970s character property that works well as a stylus family home too. Just move in, sit back and enjoy the views.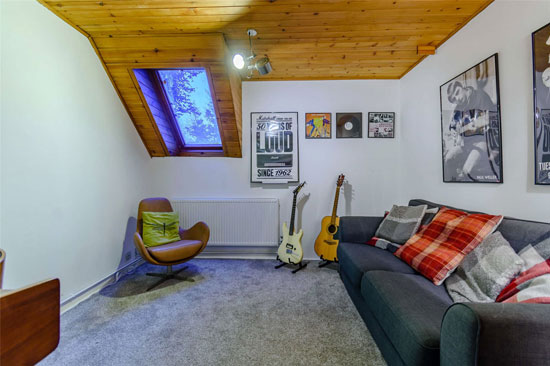 You will find it in the West Sussex coastal village of Climping and within a 15-minute walk of the beaches. So a nice spot to be in, especially with its woodland setting.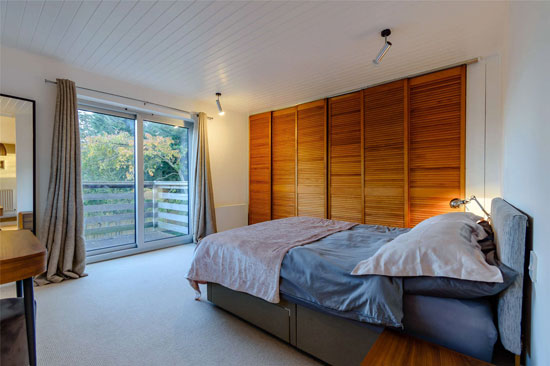 The accommodation within is flexible too, not least because it also has a 'huge' double garage that could be converted to living space as well if you need it. But personally, I love this just as it is.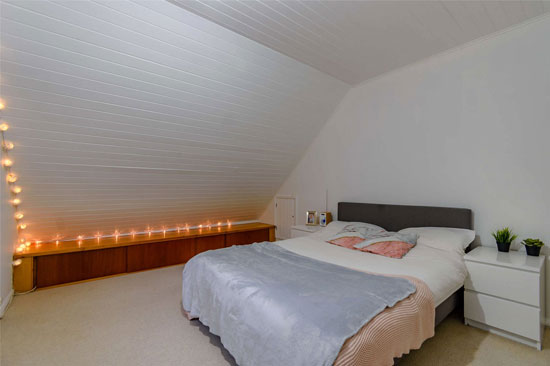 According to the agent, the garden 'wraps around the house' so you get the sun all day in your south, east and west-facing garden. Which is always going to be a plus during the day. At night there's a fire pit in place to keep you warm and plenty of space for a party.
Or head inside and enjoy the view from the large reception space and its wall of glass. But there is plenty of space beyond that room.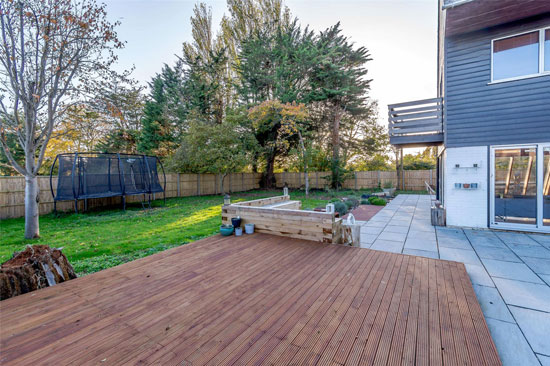 The ground floor has that reception, along with a sitting area, dining room, kitchen and breakfast room plus utility. Beyond that are two rooms that work either as study or bedroom space and further along, there is access to that large garage.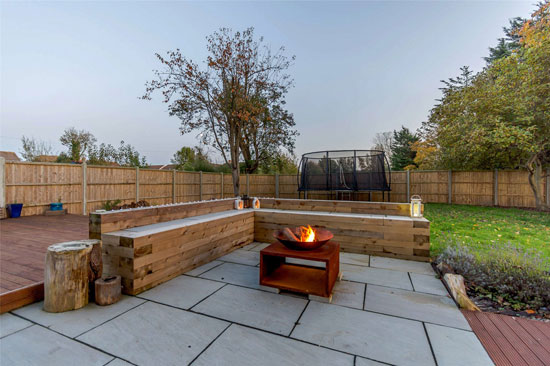 Head up to the first floor for the master bedroom with balcony access, three further bedrooms and a bathroom. One further floor has a dressing room, bedroom and access to loft storage.
That's pretty much it. Offers over £750,000 if you want it.
Images and details courtesy of Fine and Country. For more details and to make an enquiry, please visit the website.