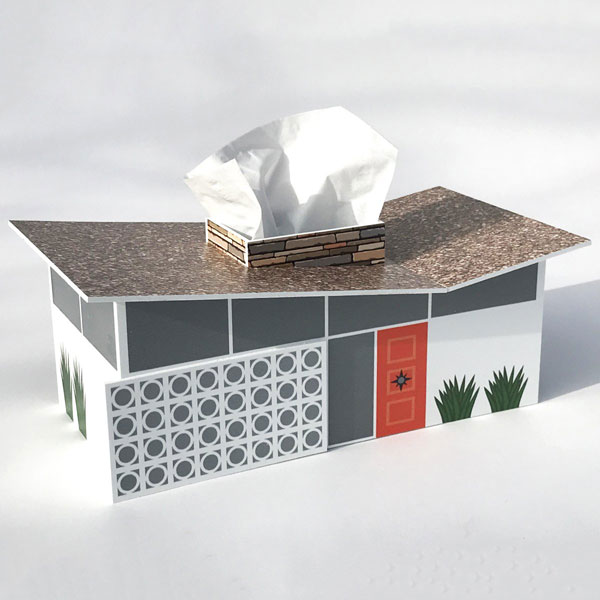 Looking for something for that special person? Or just making your own Christmas list? Hopefully, these 50 affordable gift ideas for architecture lovers will inspire you.
Note that I independently selected any featured products in this article. However, if you buy from one of my links it may be an affiliate and I may earn a small commission.
Amazingly, this list started out as just 10 but steadily grew last year as I realised I had bookmarked so many design pieces based around houses and architecture over past weeks and months. I could have gone on longer, but 50 seemed as high as I could reasonably go. This year I have gone through the list and updated it, removing items no longer available and adding in new ones. A freshen up if you like.
Note that I haven't listed any books either. I have featured plenty of book releases on the site, so do have a look in that section if you want some inspiration on that front – there are plenty out there. Once you have done that, have a look at this list to see some (largely) modestly-priced gift ideas (and a couple of pricier ones I couldn't resist featuring).
So in no particular order…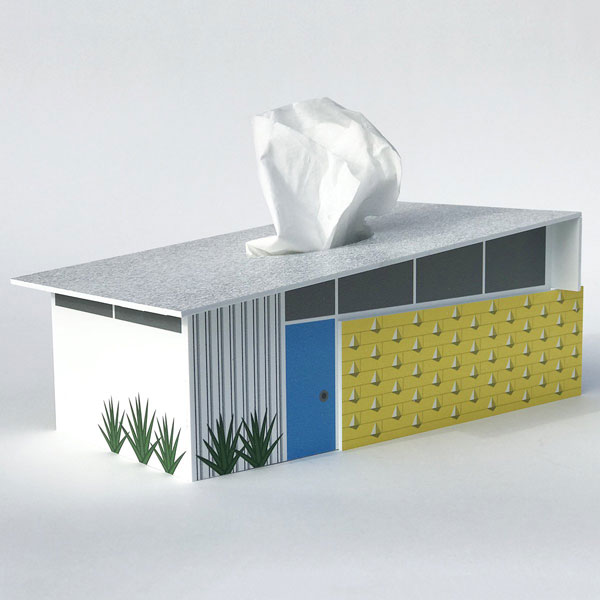 1. Midcentury modern house tissue box covers by Destination PSP
I featured these on the site some time back and they were massively popular. So an obvious place to start the gift guide.
Different house designs available, but they all follow a similar path. Created from printed PVC board, each one is produced and hand-assembled in Southern California and designed to fit standard rectangular tissue boxes. Pop it on and the tissue looks like smoke from a chimney, while the house is a talking point in your home. $75 is the price.
Find out more at the Destination PSP website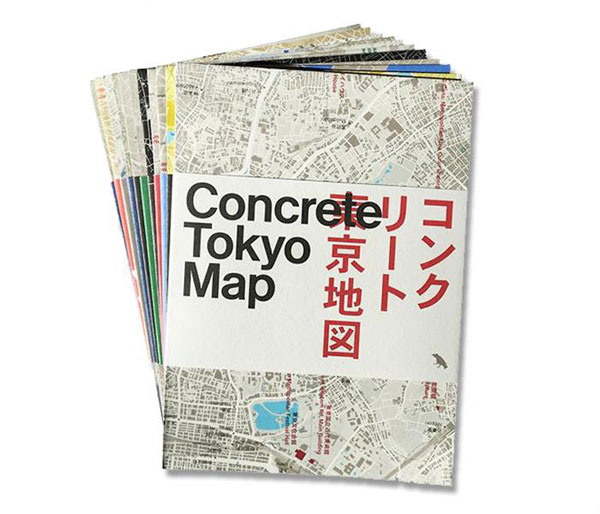 2. Architecture maps by Blue Crow Media
Another designer that has featured on the site in the past. There really are so many of these to choose from and new maps seem to be added on a regular basis.
That's no bad thing as the maps in question cover almost every corner of the world, from Paris to Pyongyang and numerous architectural styles too. There must be something here for you. Each is a labour of love, with maps and imagery picking out local highlights if you are in the area, as well as some background to the style and city. Around £8 each, they certainly have 'stocking filler' potential. Or buy a complete set and save as a bulk buy.
Find out more at the Amazon website or the Blue Crow Media website.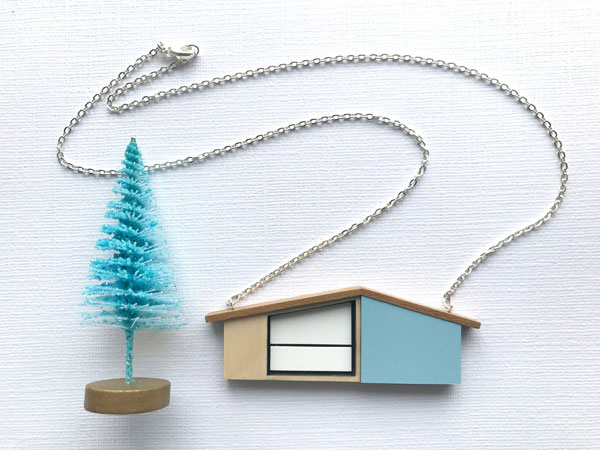 3. Tiny Scenic midcentury modern jewellery
File under cute and quirky. Numerous designs in the Tiny Scenic midcentury modern jewellery collection.
The vast majority are necklaces, but there are some brooches too. As for the designs, there is a strong midcentury modern vibe, with the house designs my personal favourites, with the one pictured here typical of the work on offer. Also, some new designs have been added in recently with similar midcentury appeal, like the diner necklace below.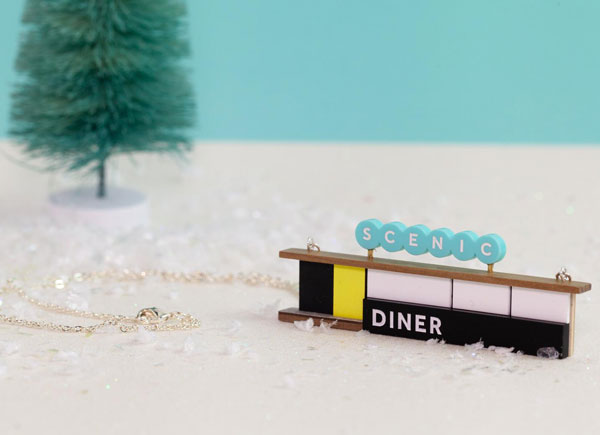 Expect to pay £44 for the more detailed pieces, with laser-cut necklaces coming in cheaper at nearer £20.
Find out more at the Tiny Scenic website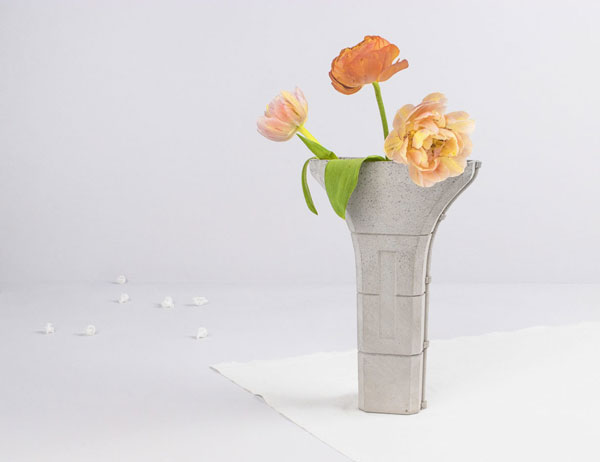 4. Concrete water tower planters
I love a water tower – you might have seen a few on the site in the past. So this mini version is bound to appeal.
It might appeal to you if you like the idea of some concrete design in your home. Yes, these are made out of concrete, with more designs available than last year – including the design pictured above, which is slightly larger than the first batch.
Pricier at £79, but you can still get the smaller ones for £69 if you want them.
Find out more at the TiiPoi website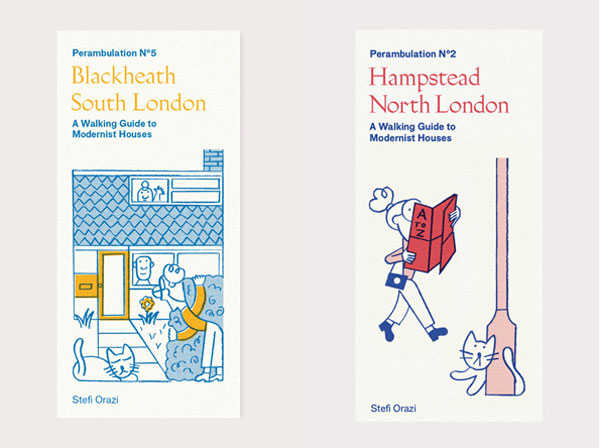 5. Walking and cycling guides to modern houses by Stefi Orazi
These weren't available last year or they would have been featured. An obvious inclusion today.
Love modern houses? Or course you do, you are reading this site. With that in mind, you might want to stick one or more of these on your Christmas list. Stefi, who is responsible for some essential books on the subject, has produced these bag-sized guides for the London area, as well as one for Belgium.
Great for walking or cycling, but particularly for house-spotting, the good-looking guides are available as part of a subscription set (with box) or individually for £4.50 each. Again, a nice stocking filler.
Find out more at the Things You Can Buy website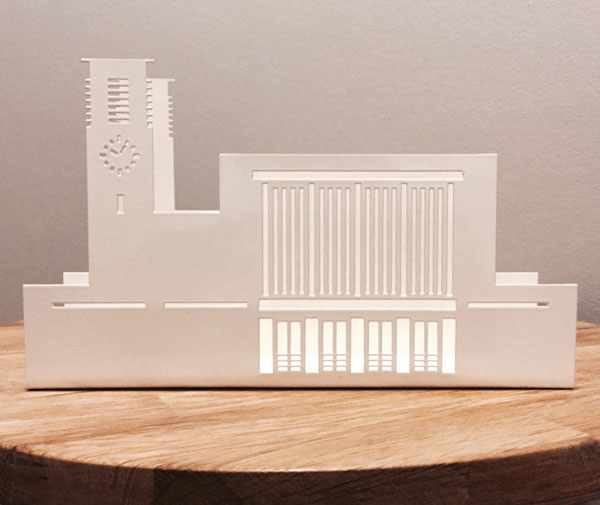 6. Architectural letter holders by Wilhon Design
I actually featured their Brutalist London postcard set a while back, but I am focusing on the architectural letter holders by Wilhon Design now.
This is a steadily growing range that kicked off with the art deco Surbiton station (pictured here) but has grown to include the likes of Dreamland in Margate, Tolworth Tower and the Brixton Recreation Centre. Made from powder-coated, laser-cut steel, with non-slip rubber feet and looking rather lovely, they sell for £27.95.
Find out more at the Etsy website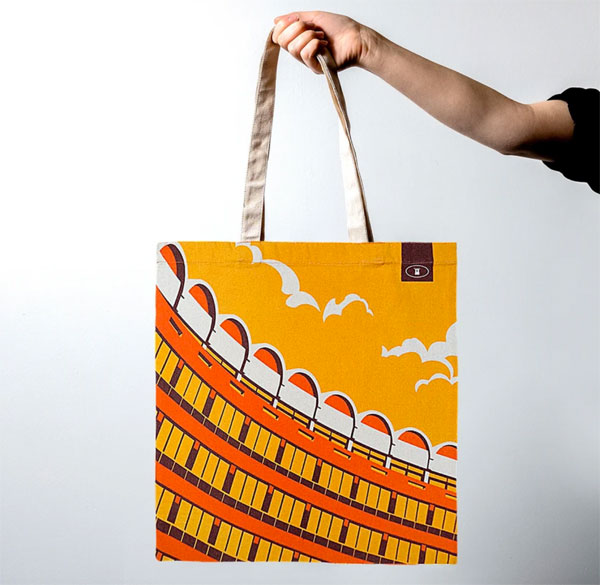 7. Barbican tote bags at Dorothy
Another maker/seller who could feature numerous times here, so well worth checking out the website and particularly the artwork on offer. Last year I went for the Barbican mugs, which have now sold out. But I'm going for the Barbican tote bags this time out.
These are part of a larger Barbican range that includes tea towels, plates, artwork and more. The designs are consistent throughout, with a choice of the Barbican Towers, Frobisher Crescent and the Barbican Centre, all very eye-catching, especially if you have a thing for this brutalist icon. Each is a natural canvas bag with long handles and a three-colour screenprint on it. £15 seems like a good price, but if you want more, you can save more by buying a 'bundle' or Barbican items.
Find out more at the Dorothy website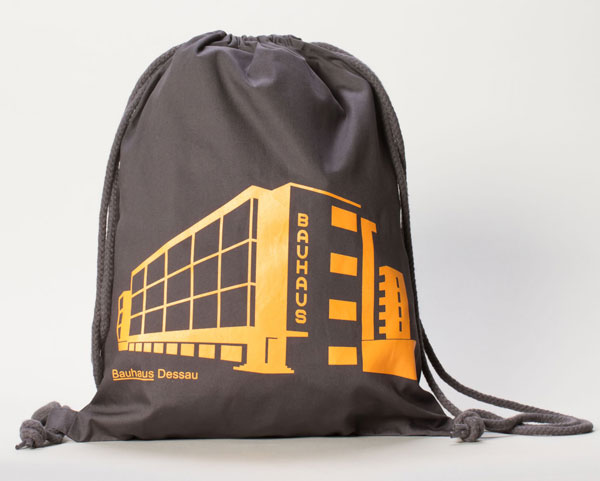 8. Bauhaus Dessau gym bag
I featured an anniversary bag last year and those are still around. But this one is a new addition that has wider appeal.
It is what it is – a gym bag – and as such, very functional. But what pushes this one up the list us that wonderful Dessau design in orange onto the premium cotton background, with a drawstring for closure.
€19.25 if you want one of these.
Find out more at the Museum Good website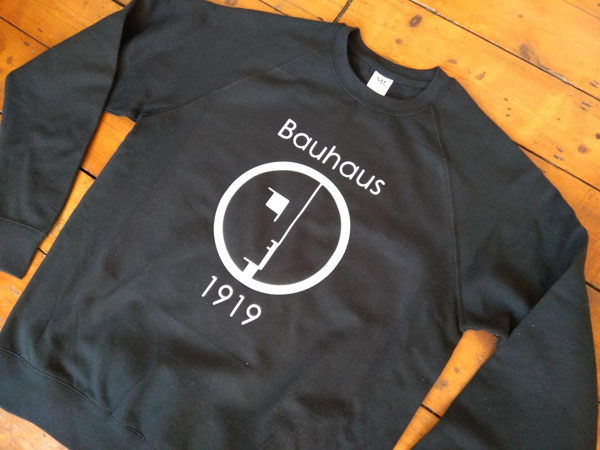 Talking of wearable Bauhaus, you can still get these Bauhaus 1919 Sweatshirts, which were very popular last year. Different colours and sizes, but the price is constant at £24.99.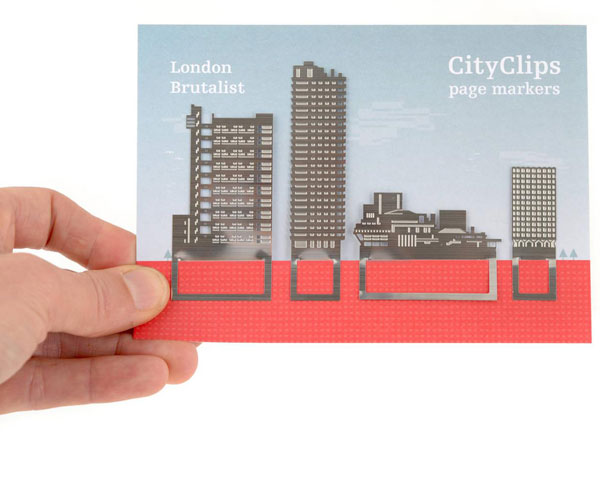 9. London brutalist bookmark set by Another Studio
A practical item, but produced with so much care and attention.
These mini stainless steel pieces celebrate four London brutalist buildings – Trellick Tower, Barbican Tower, Space House and National Theatre. They look great, but at the end of the day are made to keep your page in a book, file or whatever. If that's what you need, this is as good a way of doing it as I've seen. £7.95 for the set.
Find out more at the Another Studio Etsy website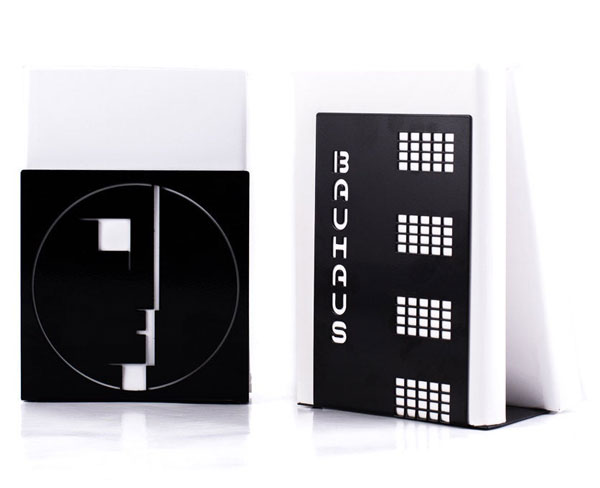 10. Bauhaus-themed bookends by Design Atelier Article
Bauhaus once again the inspiration for some home design. This time to keep your books in order.
Each one is handmade and is produced as laser cut metal with a powder coating. Each one also has 'anti-slip' silicon pads for additional furniture protection. Two designs, the Bauhaus logo by Oskar Schlemmer dating back to 1922 and the Bauhaus building itself. £46.41 for a pair.
Find out more at the Etsy website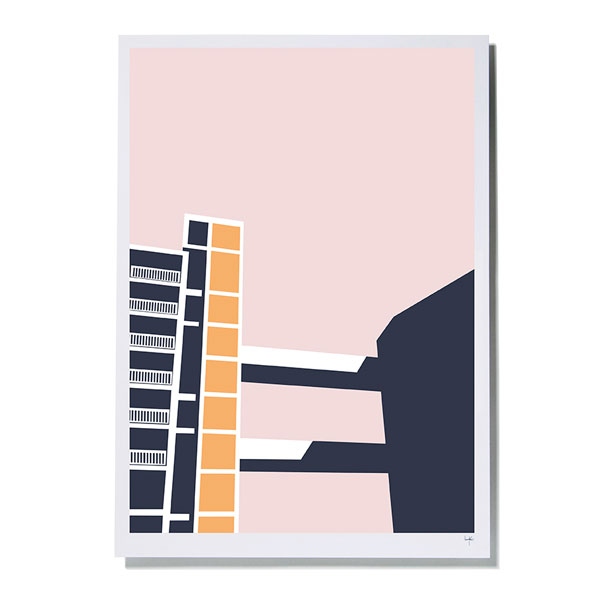 11. Park Hill prints by Laura Knight Studio
So many architectural prints around, but not so many of Park Hill in Sheffield.
There are here, as well as plenty more, from the Barbican through to Manchester's Toast Rack. But Park Hill is the mini range that catches my eye. Colourful, stylised prints focusing on the details in the recently-restored brutalist development, each hand-pulled by APG Works in Sheffield. Signed and numbered as a limited edition too. Despite that, prices are affordable, starting from around £20 unframed.
Find out more at the Laura Knight Studio website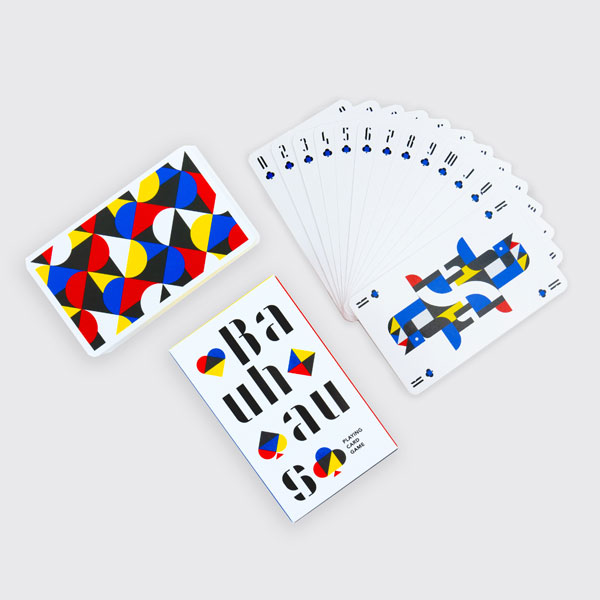 12. Bauhaus playing cards by Cinqpoints
There is a lot of Bauhaus around right now, which is probably a hangover from the 100th anniversary. But anniversary or not, these Bauhaus playing cards are very handy things to have around.
It's a pack of cards and pretty much every house in the country has one or needs one. But this one uses colours and forms of the Bauhaus movement to add in a new angle that will appeal to the design-loving folk in your social circle. €12.50 is the price of a pack.
Find out more at the Museum Goods website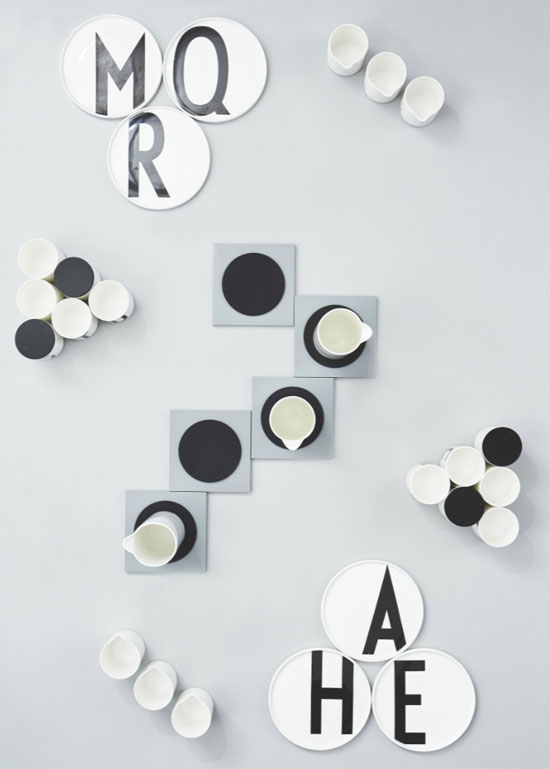 13. Design Letters range by Arne Jacobsen
There is enough in here to fill a top 50 with the range expanding every year. So do browse it all if you want a gift idea.
Based on typography drawn in 1937 by the world-renowned Danish architect Arne Jacobsen, it covers everything from the living room and the dining room through to the home office and the nursery.
There isn't a part of the home the Design Letters range doesn't touch. But as an example, I'm looking at the tableware, which looks amazing as a style statement and at this time of the year, you could spell out 'XMAS' and really get people talking. Prices vary of course, but a China plate costs around £20.
Find out more at the Made in Design website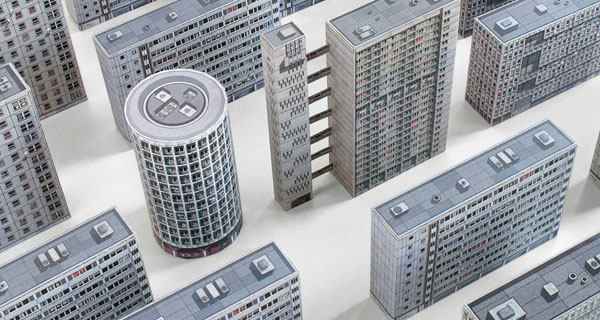 14. Build your own brutalist city with Zupagrafika
Know someone who likes to build things? They could spend Boxing Day putting together their own brutalist city.
Zupagrafika has created a range of cut-out paper models you just need to build As you can see, the end result looks impressive. You can pick up full cities or just individual buildings from the likes of London, Paris, Warsaw, Moscow and more. All reasonably priced too, with a building starting at just €6.
Find out more at the Zupagrafika website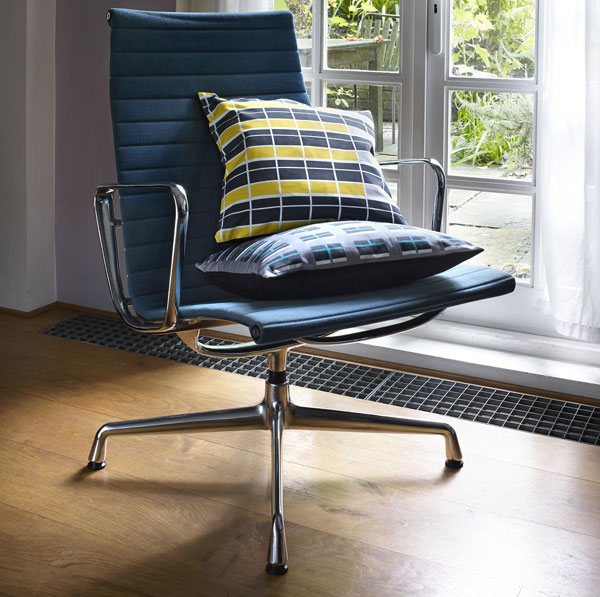 15. Tower Block cushions by Things You Can Buy
A second mention for Stefi Orazi's Things You Can Buy Site, but if you want the Tower Block cushions you need to move fast as there aren't many left.
Take your pick between Great Arthur and Cromwell Tower, with each being handmade and with quality feather inserts within. Lovely design pieces that catch the eye without being too obvious. £45 is the price of each.
Find out more at the Things You Can Buy website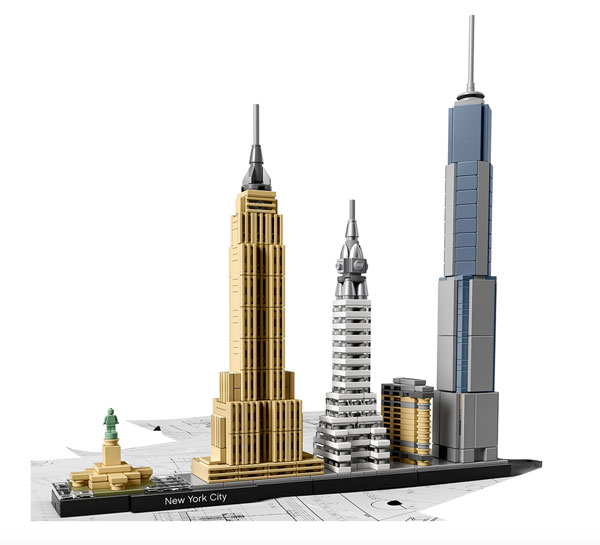 16. Lego Architecture New York

Not the obvious one, but Lego seems to have discontinued the majority of its Lego Architecture range.
Some of the older ones are still available on Amazon and eBay if you want the Sydney Opera House, the Guggenheim, Villa Savoye or Robie House, as well as the Lego Architecture construction kit. But note prices are rising. I'm so glad someone bought me Villa Savoye when it came out!
But there are some interesting city sets still available directly from Lego. The New York set is a fairly recent one, offering all the sites in Lego form and guaranteed to be fun over the festive season. It sells for £44.99.
Find out more at the Lego website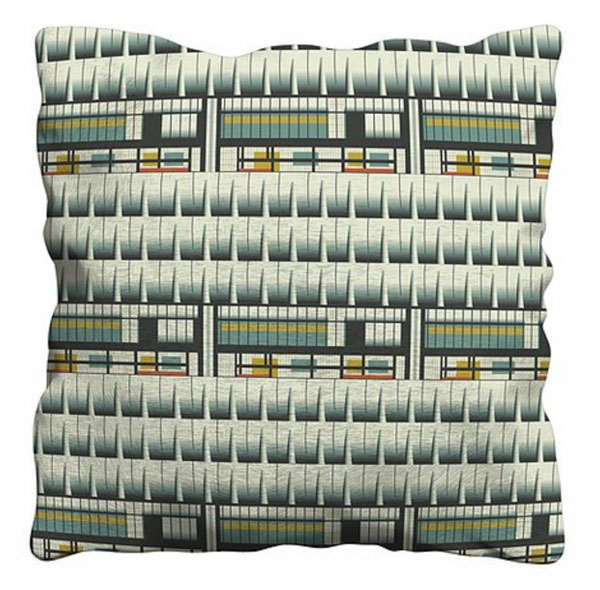 17. Architecture-inspired cushions by Gail Myerscough
Last year I featured the Manchester Modernist collection by designer Gail Myerscough, but this year I'm going a few miles it of the city.
Really just to make the point that Gail's cushions do go beyond the city. But if you want Manchester, those are still there, as are many others, including cushions inspired by the Park Hill development in Sheffield. But the one above is inspired by the iconic Preston Bus Station.
Take your pick from the cushions or if you want something different there are mugs, notebooks, prints, mobile phone cases and even face masks on the site. Prices start at just £5 but if you want a cushion, that's around the £38 mark.
Find out more at the Gail Myerscough website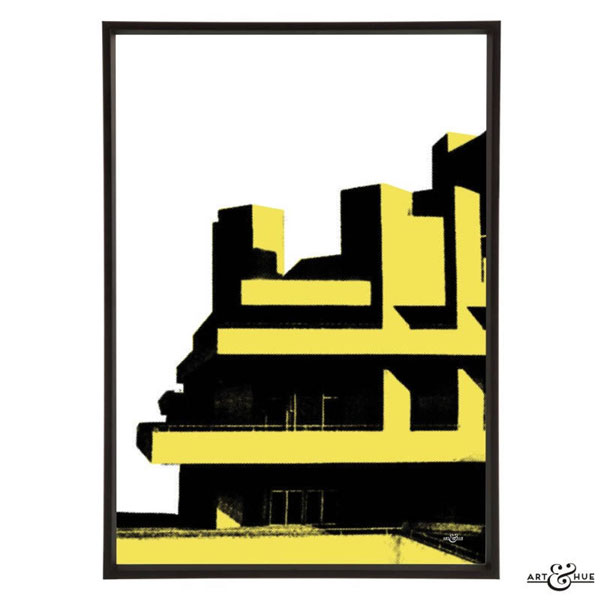 18. South Bank pop art range by Art and Hue
Classic imagery and architecture, but the South Bank pop art range by Art and Hue adds in a colourful twist.
The National Theatre, the Hayward, Queen Elizabeth Hall and the Royal Festival Hall plus some details from each all given a pop art makeover and available in three sizes and 18 colours. Priced from £18 depending on what you go for. If you want more, there's now a brutalist range and one featuring famous service stations like the much-loved Forton Services
Find out more at the Art & Hue Etsy website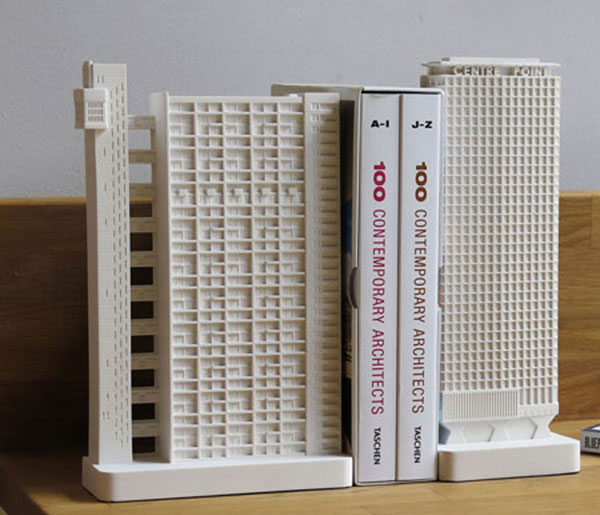 19. Miniature architectural classics by Chisel and Mouse
Hard to pick out just one as there are so many miniature gems in the Chisel and Mouse range.
Using both the chisel and the mouse (hence the name), the maker uses both old and new techniques to recreate iconic buildings in miniature as pieces of interior design. New designs constantly being added too, so a website to keep an eye on.
The end results are incredibly impressive and the result of a lot of work and patience as well as an attention to detail. I love the Bauhaus range and some of the art deco buildings too. But I think Trellick Tower and Centrepoint are my personal favourites. Look great as bookmarks too.
But not cheap as each sells for £150.
Find out more at the Chisel and Mouse website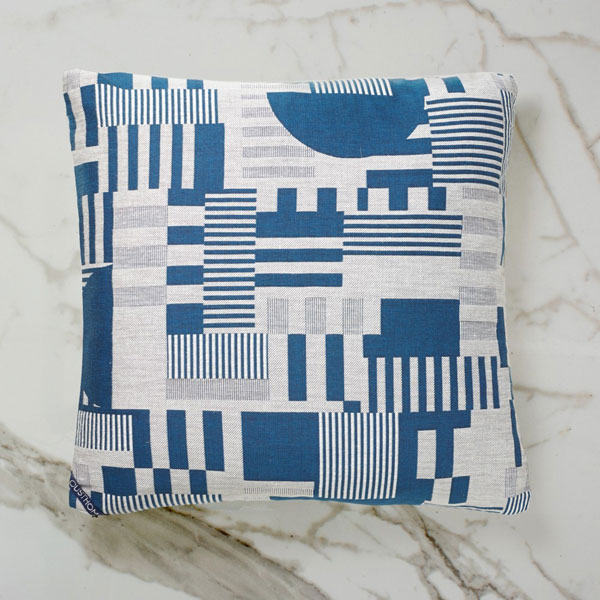 20. Hayward Gallery woven day cushions by Custhom
More cushions and another mention of the Hayward. But again, a design that would adapt to any environment.
Various colours of cushions and some blankets with the same design too, with the cushions produced in high-quality cotton, flax mix and with a design using strong geometric forms inspired by the Hayward. If you want one of the cushions, they sell for £105. That's right, not the cheapest option, but interesting nonetheless.
Find out more at the Custhom website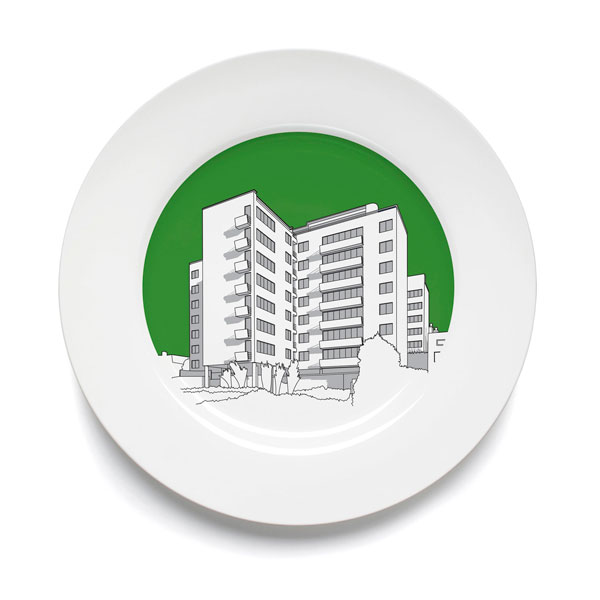 21. People Will Always Need Plates tableware designs
It launched back in 2003 and I think I bought my first pieces off them around that time. They still look impressive today.
PWANP has worked with the likes of the Royal Festival Hall, Hayward Gallery, Design Museum, Hepworth Wakefield, Turner Contemporary and the De La Warr Pavilion to produce ranges.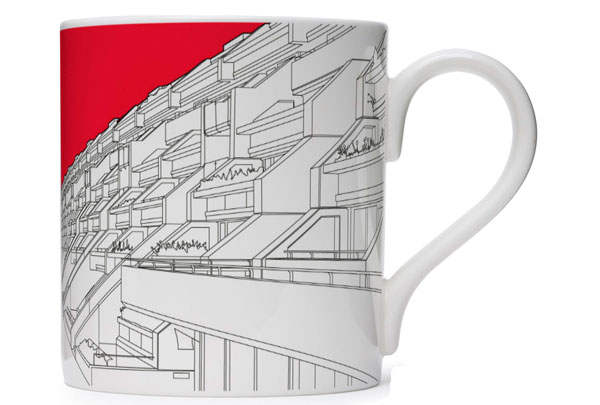 But for me, its distinctive style is more at home with domestic dwellings such as the Alexandra and Ainsworth Estate, Highpoint, Trellick Tower or the notable house designs that appear on both mugs and plates, as well as tray, placemats, trivets and bags. Add some colour to your home from as little as £8.
Find out more at the People Will Always Need Plates website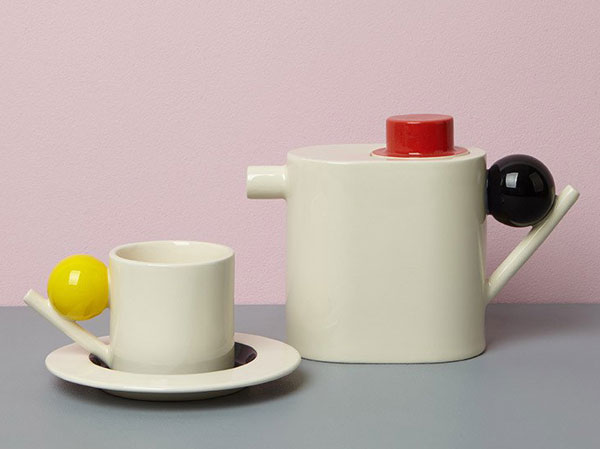 22. Bauhaus-themed tableware by Design K
Another option for your table and very classy pieces too.
Designs that are all about 'embracing the spirit of Bauhaus' with forms inspired by Oskar Schlemmer's 'Triadisches Ballett' and available as cups, saucers, teapots and even egg cups. The earthenware range does change and designs come and go, so act quickly if you want something. Talking of which, you are looking at something like £22 for a mug, £65 for a teapot and £38 for a cup and saucer set.
Note that there are also some eye-catching Kreis pieces too if you check the website.
You can buy them directly from Design K.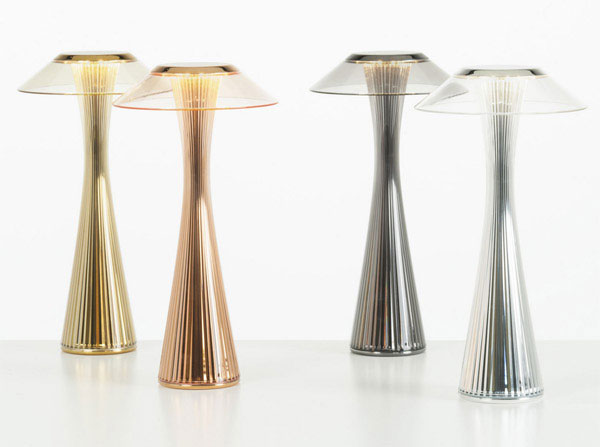 23. Kartell Space Needle lamp
Launched just a couple of years ago, this is a lamp based on a 1960s icon.
This is a lamp based on the Space Needle in Seattle, dating back to 1962 and essentially an observation tower built for the World Fair of that same year. Not an exact reproduction, but the inspiration is there to see. There are four metallic finishes to choose from, those being gold, copper, chrome and titanium, each with a transparent shade and with the ability to recharge if you don't like wires. £183 is the price.
Find out more at the Made In Design website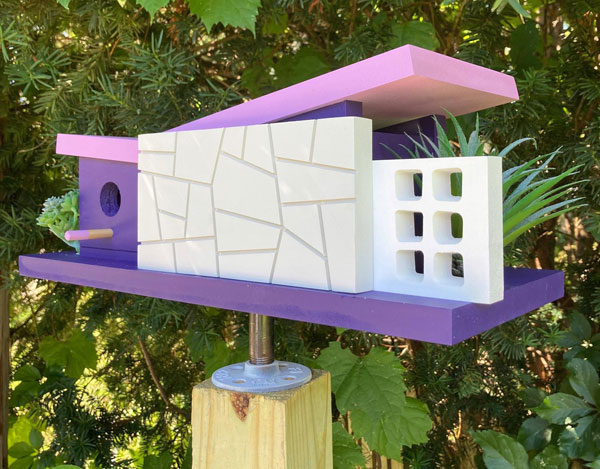 24. Midcentury modern birdhouses by Pleasant Ranch
A number to choose from, but all of these mini houses for your feathered friends are impressive pieces of work.
Single-storey miniature houses with all the design touches you would expect to find in the larger versions. Each is made from wood, with PVC and steel detailing, as well as some outdoor paint to ensure long life and a connector for easy fitting.
But they are one of the pricier entrants here, selling for £195.85. Do check out the full range, they are amazing.
Find out more at the Pleasant Ranch Etsy website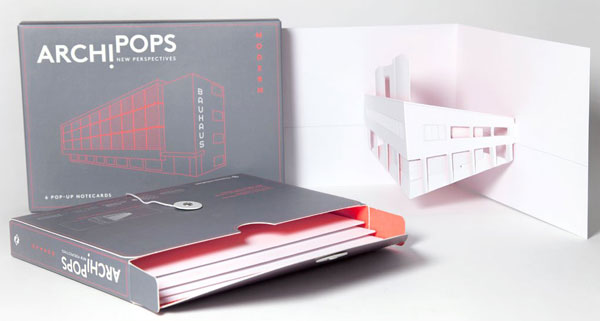 25. Archipops New Perspectives – pop-up notecards
Know someone who likes sending letters? This is something to look at.
It's a set of notecards, as you might have worked out. But with a twist. Sold in a souvenir box with paper-and-string closure, each notecard features a different pop-up design of some of the world's best-loved modern buildings. The Guggenheim Museum, The Pompidou Centre, The Bauhaus Dessau, The Sydney Opera House, Villa Savoye and the Royal Festival Hall.
Available from around £13 at either Amazon or Fred Aldous.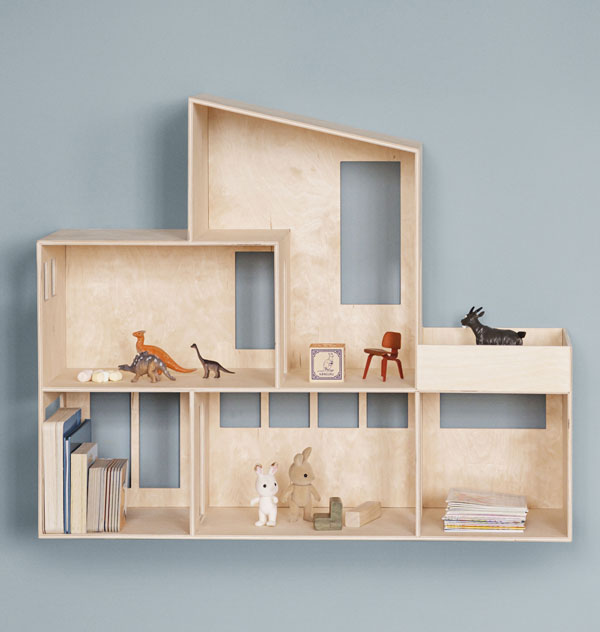 26. Funkis house shelf by Ferm Living
How about some interrupter design as a gift? Might work, especially as this is shaped like a house.
A versatile number, the Funkis is a mini plywood version of the full-sized house which is great for kids to play with or just for using as a quirky shelf in your home. Or both for that matter.
Again, not the cheapest gift here, but if it works for you, £179 is the price.
Find out more at the Made in Design website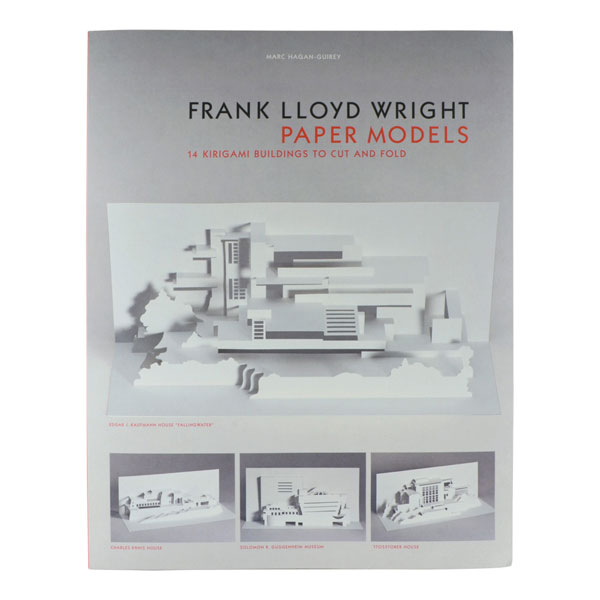 27. Frank Lloyd Wright Paper Models by Marc Hagan-Guirey
Another crafty option that should work for fans of the great man.
Using the art of kirigami (essentially cutting and folding) you can create 14 of Frank Lloyd Wright's best-loved buildings. Just follow the instructions and pop out the template from the book. With a bit of care and some cutting, you'll soon have your very own masterpiece.
Well, 14 in total. £16 is the price.
Find out more at the Amazon website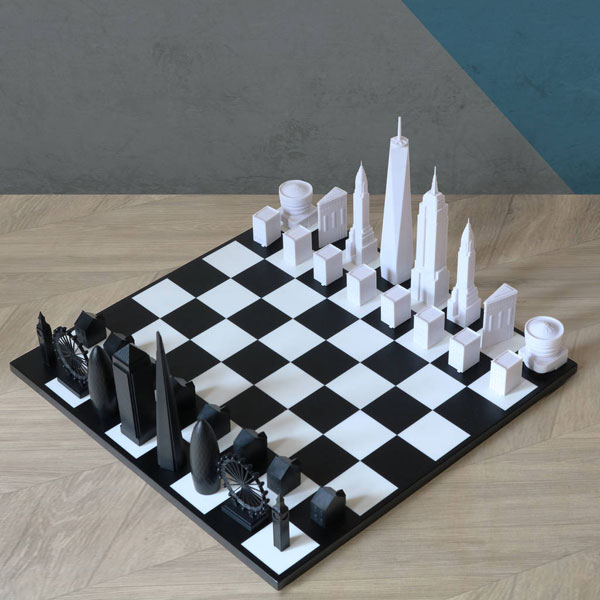 28. London vs New York Skyline chess set
You can get a purely London Skyline set and I did feature a Liverpool vs Manchester chess set on the site (sadly no longer available). But I think this London vs New York skyline chess set just heads the list.
Yes, chess. I suspect after watching the Queen's Gambit on Netflix, a good few people will be looking at a chessboard for Christmas this year on the off-chance they have a 'gift'.
It is what it sounds like, a battle of buildings on a chessboard. Same game, different pieces. So the famed skyscrapers of New York come up against the likes of Big Ben, There London Eye, The Shard and Canary Wharf. A board included too, naturally. £110 if you fancy chess over the festive period – or know someone who might.
Find out more at the Not On The High Street website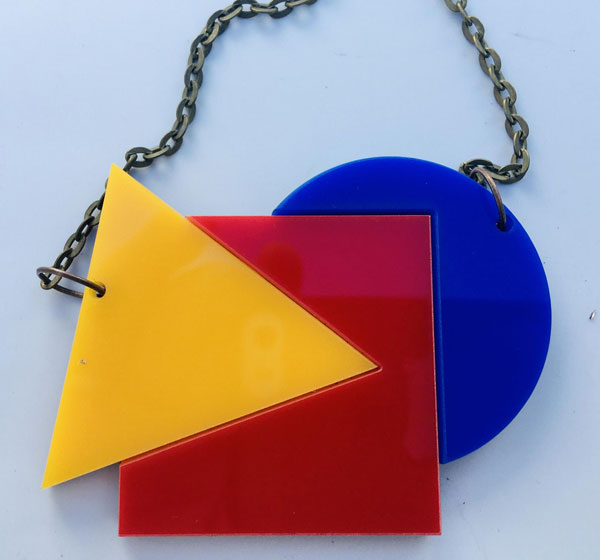 29. Bauhaus acrylic necklace by Kate Made It
Something wearable and not obviously architecture-based. But that's really part of the appeal for this one. As is the price.
Based on the Bauhaus pure shapes and colours, it features acrylic shapes that are laminated onto a thin wooden backing piece which is suspended from a nickel-free, hypoallergenic, bronze finished chain.
At £10 it doesn't break the bank either.
Find out more at the Kate Made It Etsy website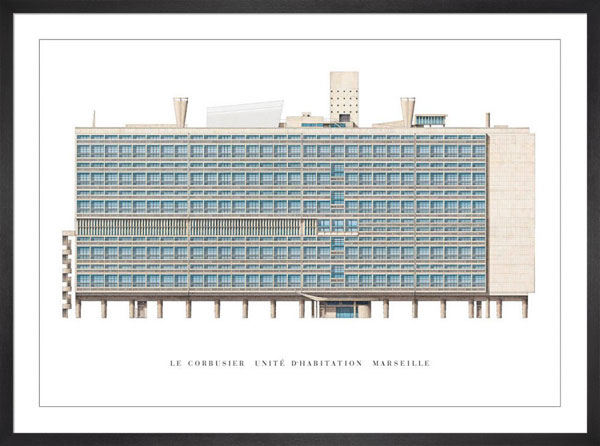 30. Le Corbusier prints at King & McGaw
Classy and classic, these Le Corbusier prints are available framed at King & McGaw.
Saying that you can get them unframed, which hacks the price down to just £35 if you are on a budget. They can always buy their own choice of frame. Or save the work and get detailed, vintage-style prints of Villa Savoye (in two sizes), Chapelle de Ronchamp, Couvent de la Tourette or the Unite d'Habitation in Marseille sent to your door for between £140 and £240, depending on your choice of artwork.
Find out more at the King and McGaw website
Note this is also at the Barbican Shop.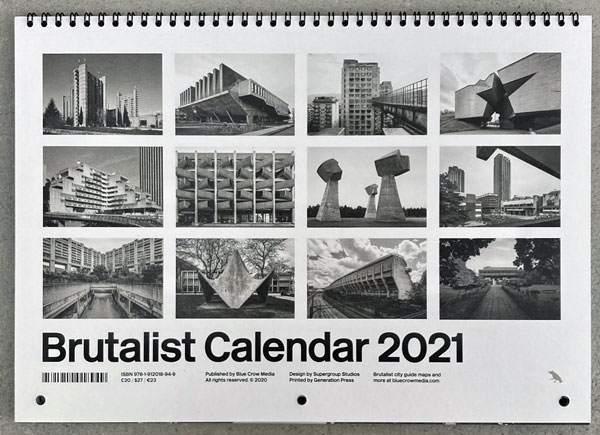 31. Brutalist Calendar 2021
From the people who brought you the architecture maps (see earlier) comes this wonderful calendar/organiser for 2021. Here's hoping it gets more full than 2020's offering.
A limited-edition, this is a celebration of some of the most awe-inspiring and influential examples of Brutalist architecture around the world. The large images are the selling point for me but don't underestimate the usefulness of a wall calendar in the digital age. There is room to scribble on important engagements too. £20 gets you one of these.
Find out more at the Blue Crow Media website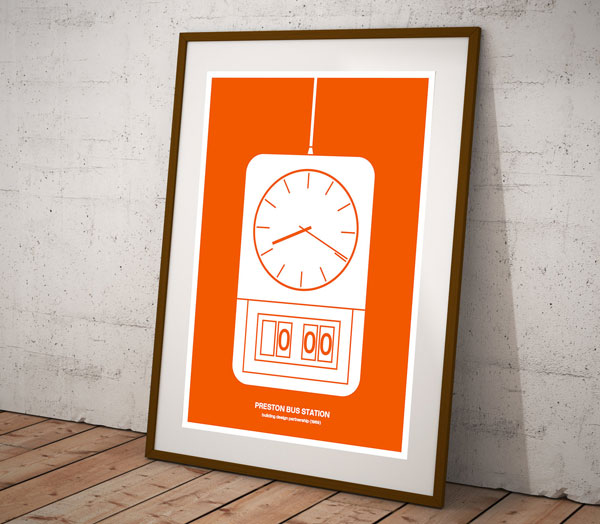 32. Preston Bus Station print at The Modernist

Annoyingly, this was also a tea towel last year, but that has now sold out. But you can still get the Preston Bus Station print.
I'm a big fan of Preston Bus Station and will think nothing of taking the kids there for a day out. So I am probably the target market for this particular product.
The design is the work of Matthew Steele in celebration of the station's 50 years in existence. Perhaps a celebration of its reprieve of late too. The print will brighten up any room in that bold shade of orange, but you can get it in a more subdued shade of grey too. A couple of size options available as well. The print is priced from £55 depending on your choice.
Find out more at The Modernist website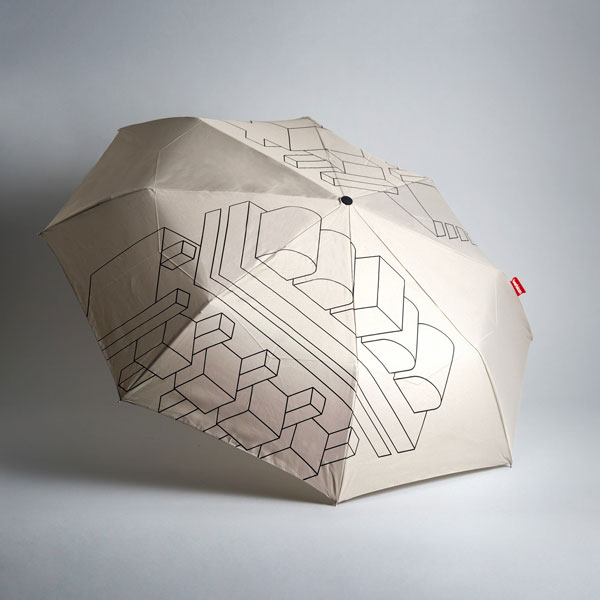 33. The Barbican Collection umbrella
There is much to love on the Barbican Shop website. Of course, there is. But in light of the current weather, I'm picking this out.
This is actually part of a group of designs created in-house by the Barbican studio and sold exclusively at the Barbican Shop. Do have a look at all of them, but in terms of this, it features stylised imagery of the Barbican Estate and it folds down, opening up to keep you dry and hip when it does shower. £20 is the price.
Find out more at the Barbican Shop website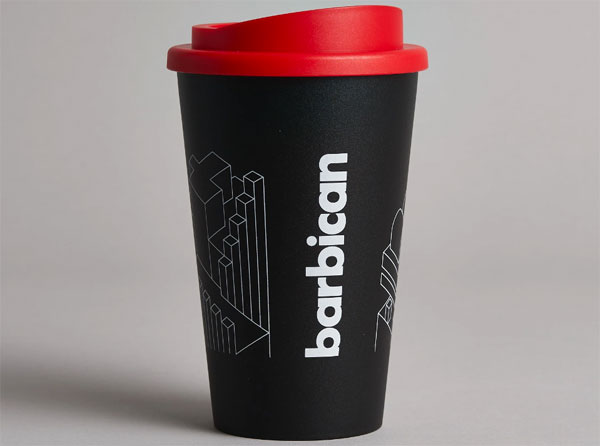 If you want something more affordable, you can always pick up a Barbican reusable coffee cup (like the one above) for just £5.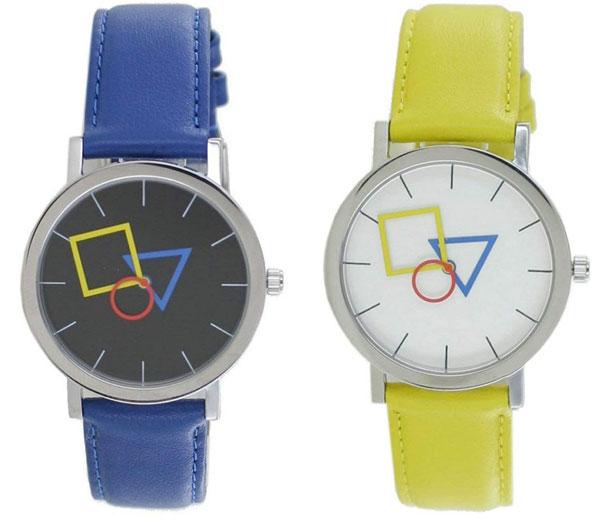 34. Aristo Bauhaus watch range
A while back, Swatch did a Bauhaus watch range. But that was a limited edition and they are no longer around. But the Aristo Bauhaus watch range is.
This unisex watch was produced for the Bauhaus centenary and is available in different colour options both for the strap and the face. Although the coloured shapes and the minimalist face is consistent across the range, as is the leather strap and mineral glass.
Just over £90 if you know someone who would look good in one.
Find out more at the Amazon website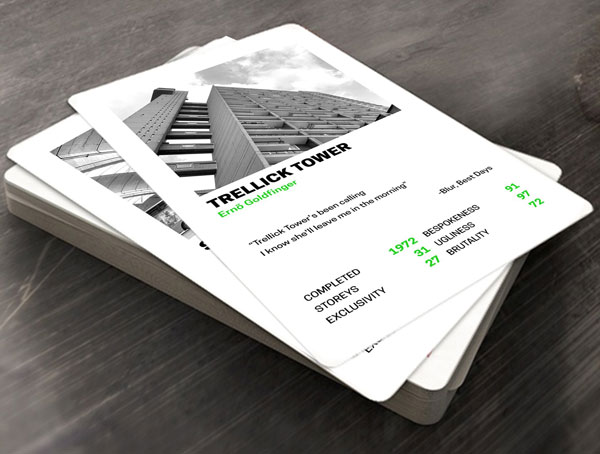 35. Top Brutes card game
Remember the game Top Trumps fondly? Love concrete? This is perhaps the gift for you. Or anyone that also applies to.
There are so many offshoots of Top Trumps right now. I even spotted a Britpop set the other day. But this is an architecture rundown and as such, I am featuring a set firmly in that territory.
The set features 24 of London's 'brutes', a mix of classics and the less familiar. There was also a Birmingham set but that has sold through sadly. Crack open the pack, deal them out and see who wins with the highest score on each card. There is nothing I don't love about this idea. Especially when the Christmas period starts to get a little stale. £16 gets you a set.
Find out more at the Space Play website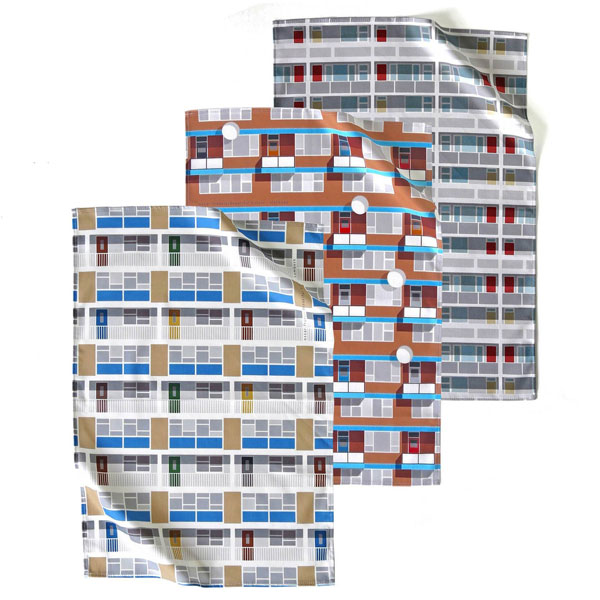 36. Estate Collection tea towels at Oscar Francis
Cushions and pencil cases are also available in this range, but the tea towels are the ones for me, especially as new designs have just been added.
Tower blocks and apartments show off their individuality on this extensive tea towel range, with each one digitally printed on to a 100 per cent cotton Panama fabric. Each is also individually wrapped in a presentation band. £12 if you want one, with groups of tea towels also available (along with those other designs) and new designs launched this year if you haven't checked them out in a while.
Find out more at the Oscar Francis website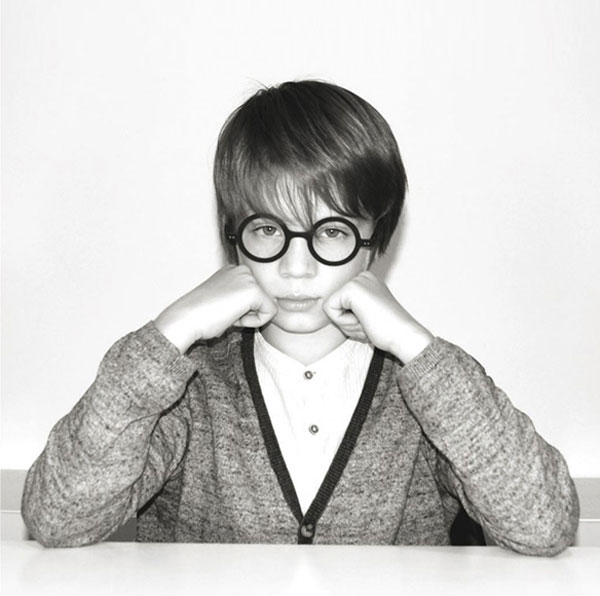 37. Archispecs by Cinqpoints
Fancy yourself as a noted 20th-century architect? You need the right glasses.
This is a reproduction to the scale 1:1 and on black postcards of those famous architect glasses if you want to pretend you are Le Corbusier or Philip Johnson.
Not the real thing though, these are in pre-cut cardboard, which is why they sell for just £5.50.
Find out more at the TwentyTwentyOne website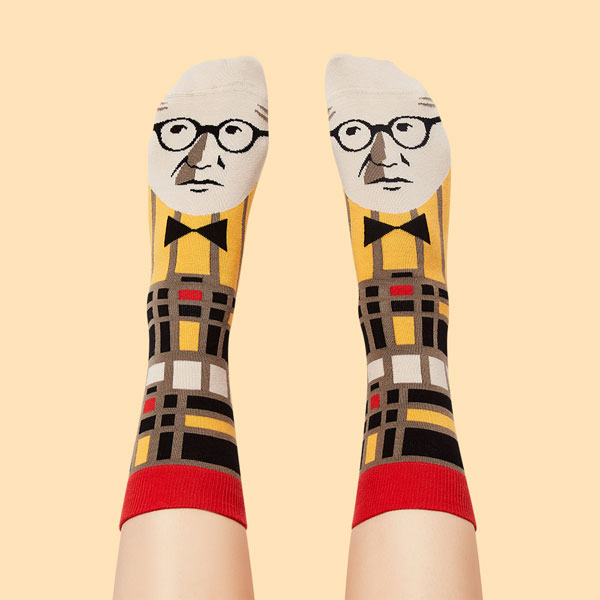 If glasses aren't for you, how about treating your feet? As you can see from the picture above, you can now buy Leg Corbusier. That's right, Le Corbusier-themed socks.
You can buy them online at Chattyfeet.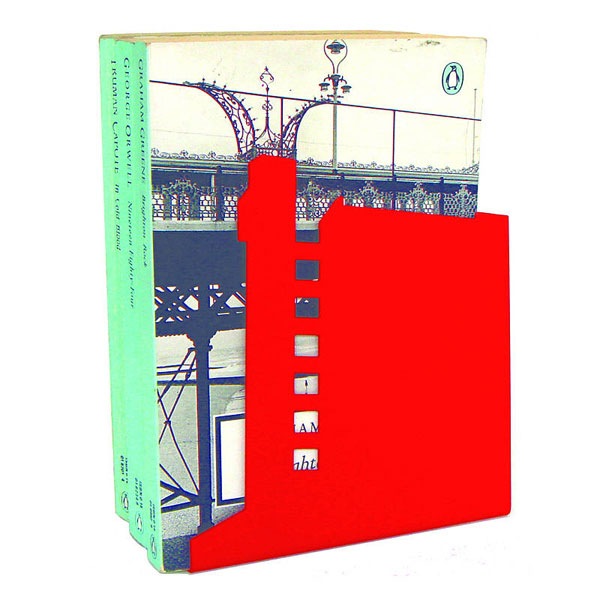 38. Trellick Tower bookends by Susan Bradley Design
Other designs are available, but the Trellick Tower bookends are the headline act for me.
But do check out The Gherkin or Battersea Power Station if you prefer those. If you like this, it is made from coated steel in the shape of Goldfinger's iconic building and available in a white or red.
£18.40 seems a reasonable price too.
Find out more at the Not On The High Street website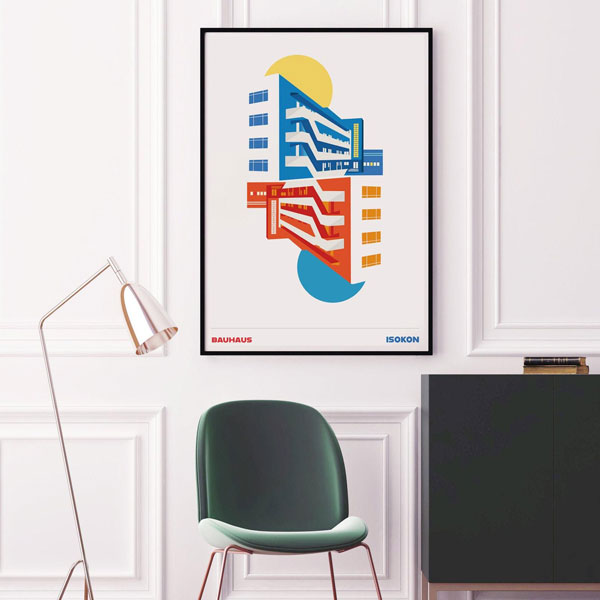 39. Isokon Building print by Eye For London
Plenty of options in terms of different buildings, but this take on the Isokon Building is the one I have picked out here.
All are affordable options for your wall (and a lot cheaper than buying the real thing https://www.wowhaus.co.uk/tag/isokon/), with this interpretation of Wells Coates modern classic a fine art Giclee print on 300gsm thick paper.
Different sizes available, with all selling from £12.
Find out more at the Eye For London website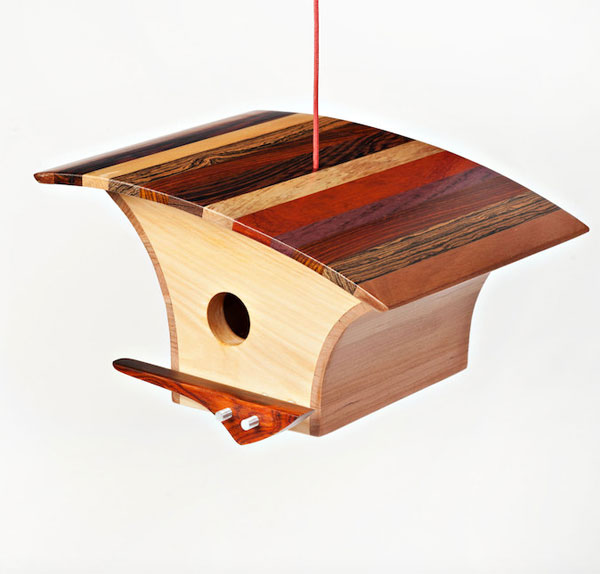 40. Koolbird midcentury modern birdhouses
I mentioned another birdhouse range earlier, but do check out these too.
They differ significantly from the previous ones. Whereas the earlier ones tended tho be replicas of real houses, the Koolbird designs are more in the spirit of the midcentury modern movement.
But they are every bit as appealing to the eye and hopefully, to the birds too. As for price, you are looking at £136 upwards.
Find out more at the Koolbird website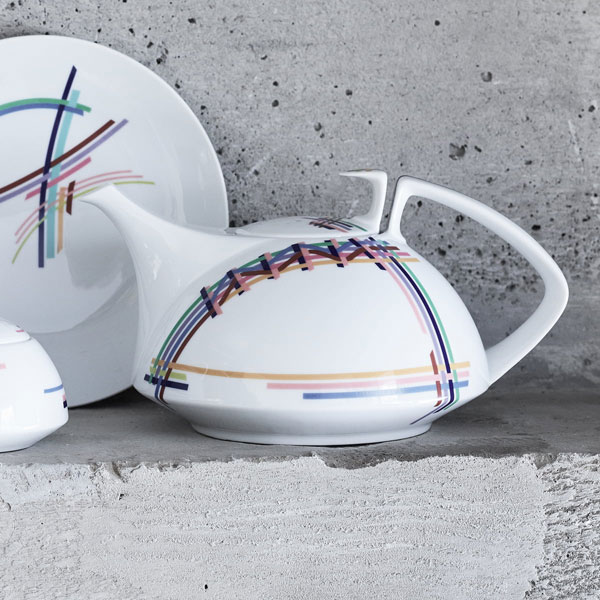 41. TAC tableware range by Walter Gropius
It looks fairly plain and as a gift, it might not appeal on the face of it. But this is the TAC tableware range by Walter Gropius no less.
TAC = The Architects Collaborative, which was the name of Bauhaus founder Walter Gropius' Boston office. it was designed for Rosenthal and is notable for its geometric shapes such as circles and spheres, with a strong Bauhaus influence present across the range. New motifs have been added for the Bauhaus anniversary or you can opt for the classic.
Available in individual pieces such as tea and coffee pots or cups or you can get full sets, which happen to be in the sale on the retailer's site. But as a guide, a small teapot is around £44 and a teacup and saucer are £32.
Find out more at the Connox website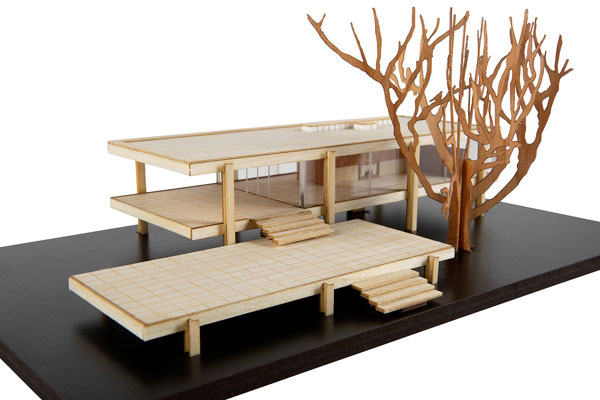 42. Wooden architecture kits by Modern Landmarks
Not all are modern, but a good number of these kits are interesting and likely to appeal to anyone who enjoys making things.
You could opt to make the Sydney Opera House, the Tate Modern or the Guggenheim Museum. But personally, I quite fancy having a go at Farnsworth House by Ludwig Mies van der Rohe.
Beautifully boxed, easy to follow instructions and with 120 pieces to put together if you want the finished house. But note that these are premium products that come at a premium price. This set retails for $198. But it would look great on display when finished.
Find out more at the Modern Landmarks website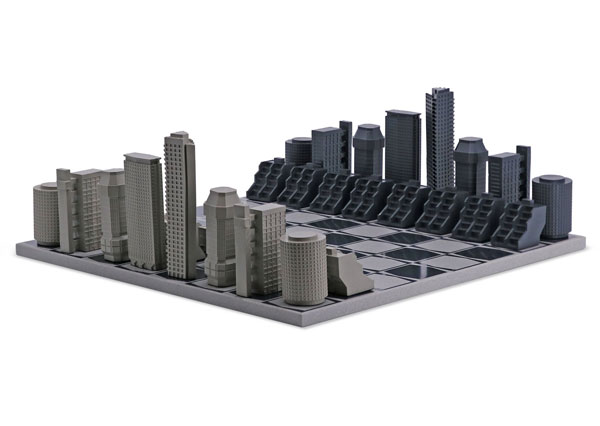 43. London Brutalist Edition Chess Set by Skyline Chess
Another chess set which I couldn't resist featuring. Brutalism once more to the fore.
A chess game featuring some of London's most-notable architecture from the brutalist movement including Trellick Tower, Petty France, Centrepoint and Cromwell Tower to name just a few.
This is a 32-piece set cast in hand-cast resin, all double weighted pieces with soft felt bases and sold with a hand screen-printed Corian playing board and presentation box. But it doesn't come cheap. You will need to find £395 to secure this set, which is a bit hefty when it comes to a gift.
Find out more at the Skyline Chess website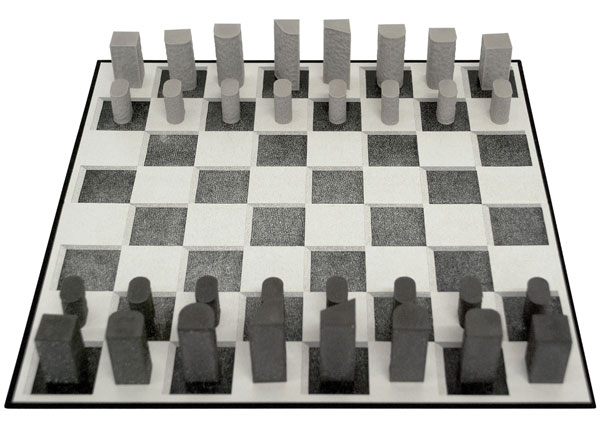 As you can see above, I could also have featured the Barbican Chess Set too, which is a lovely thing and available directly from the Barbican as a very limited edition for £380.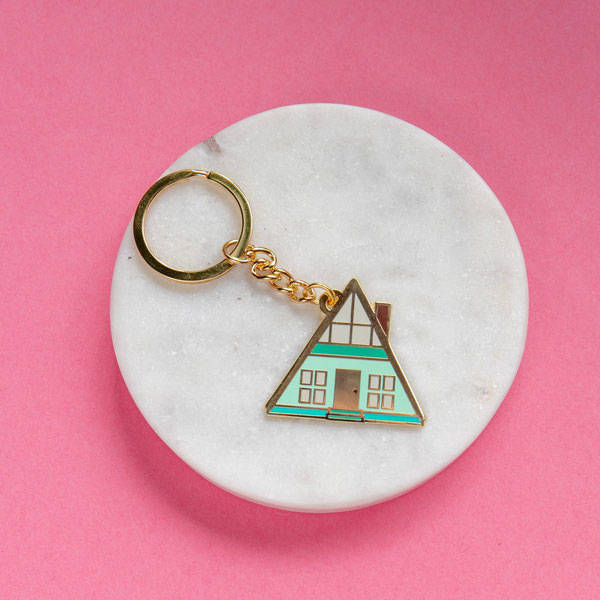 44. A-frame keychain by Finest Imaginary
To offset the huge price of that last finds is something at the other end of the price spectrum.
A keychain and one featuring a shiny, gold metal and blue-toned enamel A-frame cabin, finished with a gold-plated keyring attachment.
£8.50 for this and do check out the Palm Springs necklaces by the same designer too. Lovely little things.
Find out more at the Etsy website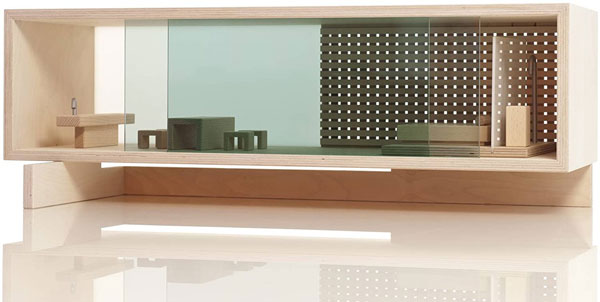 45. Sibis Villa modernist doll's house by Sirch
I can't make my mind up whether this is a toy or a piece of interior design. I'll probably say it's a mix of both.
At its heart, this is the doll's house that every budding modernist would crave. Stylish, minimal and with the option of furniture too, as well as a swimming pool and terrace. You just need to find some oh-so-stylish little people to fit into it. I don't think you can buy those sadly.
But you can buy this amazing house, which is made from waxed birch plywood with moveable back and front acrylic glass. A premium affair with a premium price from £149.95.
Find out more at the Scandiborn website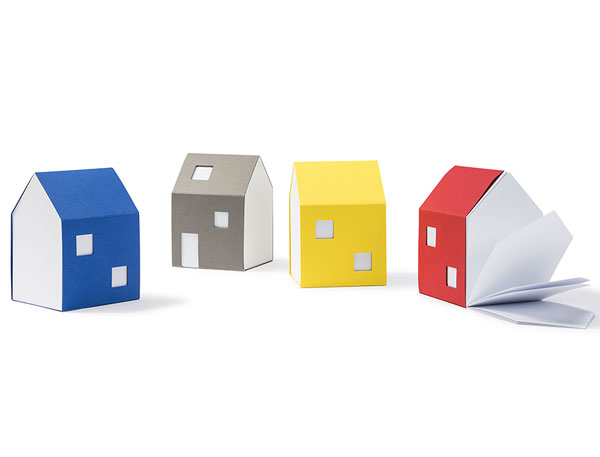 46. House of Notes by Cinqpoints
It's a house. It contains notes. That's pretty much it really. And that's enough to appeal to me.
Well, there is a bit more. These are house-shaped pages sitting in a Bauhaus-inspired sleeve to celebrate the 100th anniversary of the Bauhaus school. But you can get plain black ones too. 450 black sheets in each one, so that should keep you going for a while. €15 if you want one for your desk or someone else's desk next year.
Find out more at the Cinqpoints website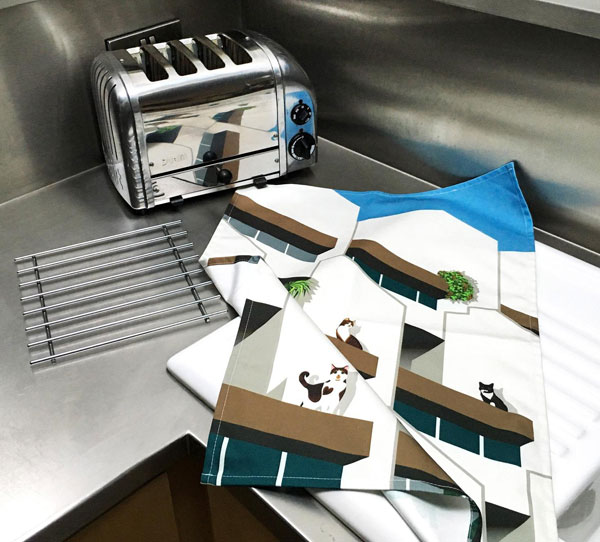 47. Modern architecture prints and tea towels by Sally Bradforth
Once again, prints and tea towels with a modernist angle. But with its own individuality, which is the selling post for me.
Take your pick from the likes of the Whittington Estate, the Barbican and the Brunswick Centre, available as A3 prints with the details of the development beneath. Or give your kitchen a treat with similarly-designed tea towels in 100 per cent cotton. If you want the tea towel you are looking at £15 and for the prints, around £12. Personally, I like Cats on Whittington Estate design above.
Find out more at the Etsy website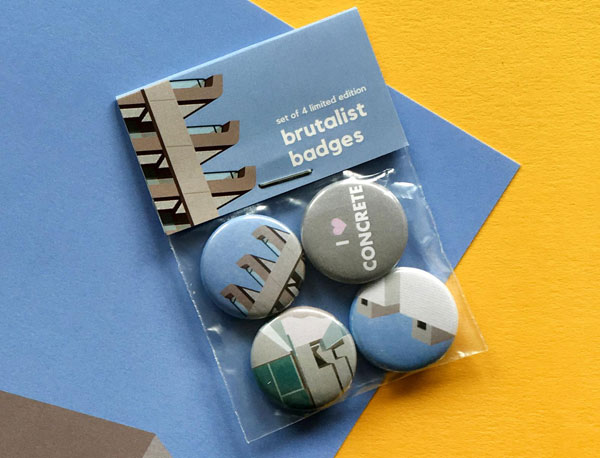 For something even more affordable (in the stocking filler/secret Santa category) from the same maker, you can also get the I Love Concrete badge set above.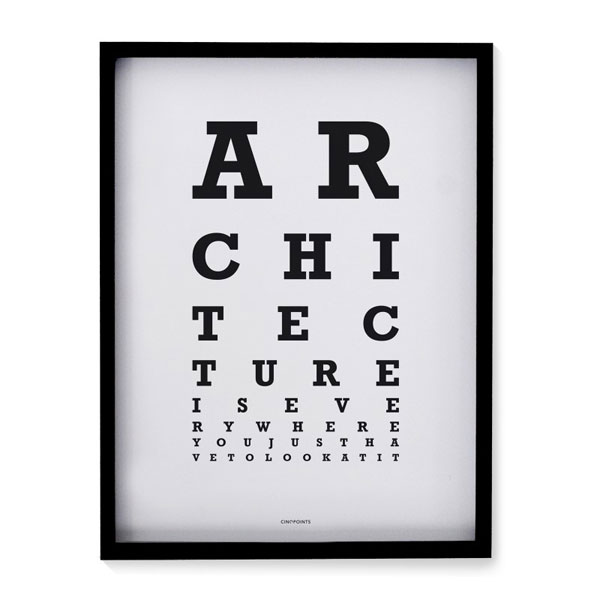 48. Architecture Scale print by Cinqpoints
Another piece from this architecture-driven maker and one that looks like something from an optician.
I think that's the point. If you can read it all, you'll see it says 'architecture is everywhere you just have to look at it', which seems like a very valid point to me, Last year it was available as a framed print for €29 but this year is it being sold unframed for €18.
Find out more at the Cinqpoints website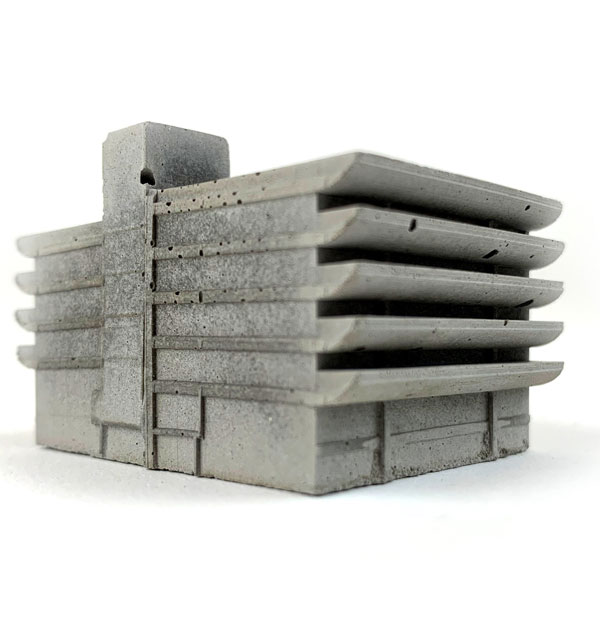 49. Mini cast concrete models of iconic brutalist architecture by Space Play
Pretty much self-explanatory. Brutalist architecture in both concrete and miniature.
Since I last featured these a year back, the range has grown considerably. Everything from Forton Services through to Birmingham Central Library and much in-between. Even previous sellouts of Preston Bus Station (pictured above) and the Barbican are back. Anyway, have a look, see what you think.
£25 get you one as a gift.
Find out more at the Space Play website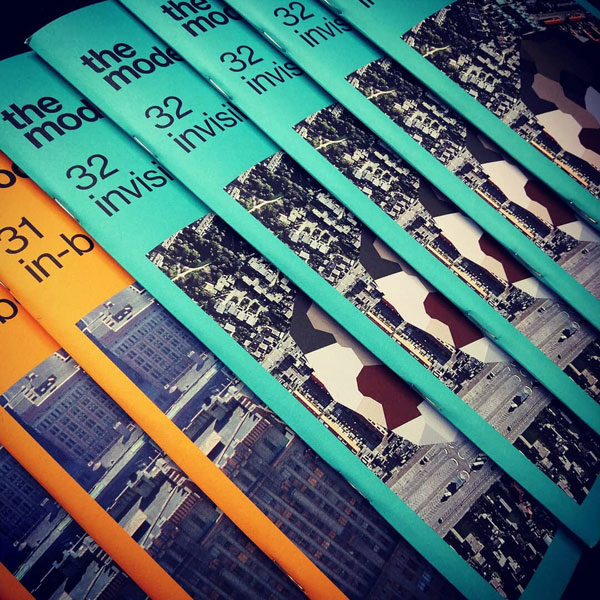 50. The Modernist magazine subscription
OK, it might not be an instant gift, but The Modernist magazine as a subscription works on three levels.
First off, it is an excellent and fascinating read for anyone with an interest in 20th-century architecture and design. That's probably you if you've managed to get through this article.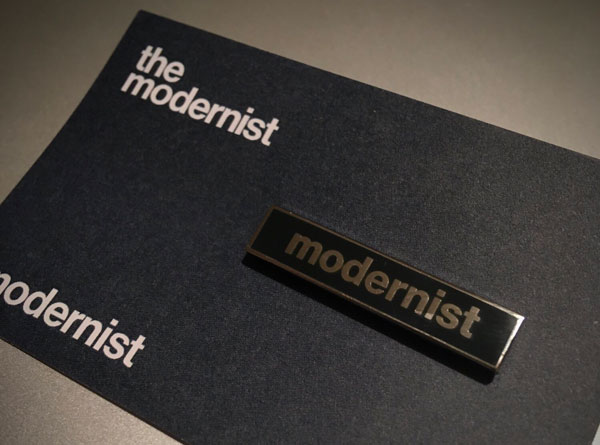 Secondly, it's the gift that keeps on giving. You get this four time a year. Finally, the current situation hasn't helped financially and they would appreciate all the subscriptions they can get. £28 is the price for a year, but you could save money by becoming a member of the Modernist Society and buying it. And if you want something physical to give in the meantime, you can always get a badge for £6. There are four to choose from.
The Modernist magazine website
Ok, that's the 50 done but it might be worth mentioning that a great gift for lovers of modern architecture could be a membership for the 20th Century Society. See this page for details of that.
And one last thought…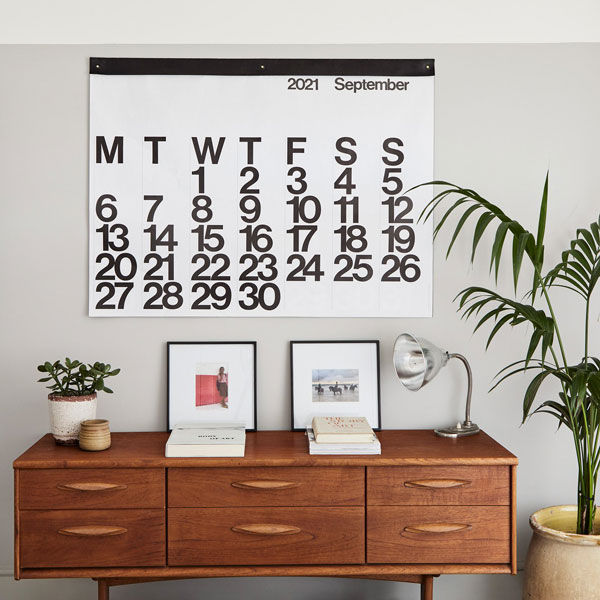 Just after I completed last year's list a couple of people mentioned a 1960s classic, the Massimo Vignelli-designed Stendig Calendar.
It's still a great suggestion as we enter into 2021 and hopefully, it will of far more use next year It's a great thing, the modernist's choice (and often the architect's choice too) so worth checking out. You can buy them here.
If you see anything else or if you are selling something that would fit into the rundown, please do get in touch as I'll be happy to consider it for inclusion.