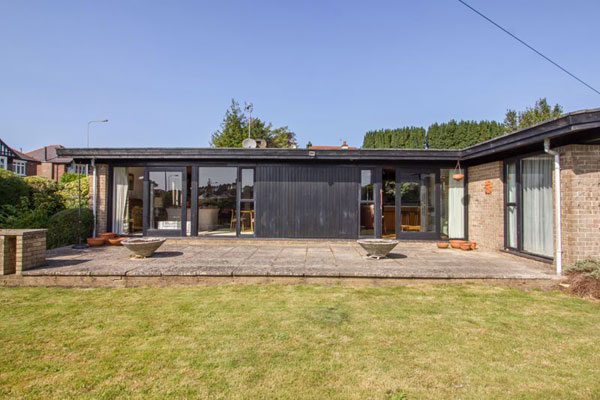 First time on the market and barely touched in over 50 years, this 1960s midcentury modern house in Penarth, Vale of Glamorgan is up for sale.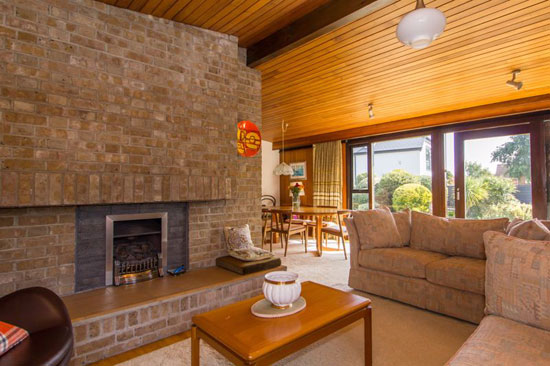 Yes, a 1960s time capsule. I did feature something similar in Penarth a few months back, but that one had been modernised in a few areas. I don't think anything of note has changed since this one was originally built. Maybe the windows have been changed over the years and a couple of tweaks to the kitchen, but that's pretty much it. Nothing else.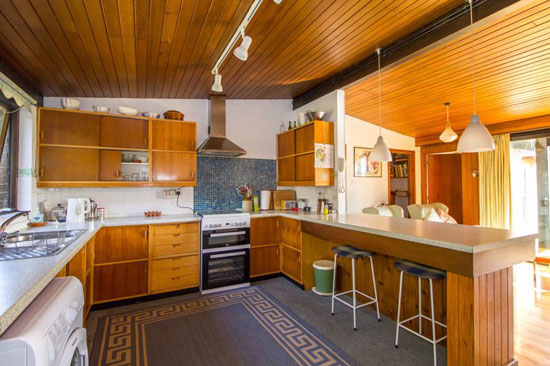 Which is why this is so exciting. The downside, as ever, is that this is in a very popular area and sitting in a good-sized plot. Buyers and developers might well be attracted to it and there'd no guarantee that the former will have a love of a 1960s midcentury modern look. We can only hope someone with the money does.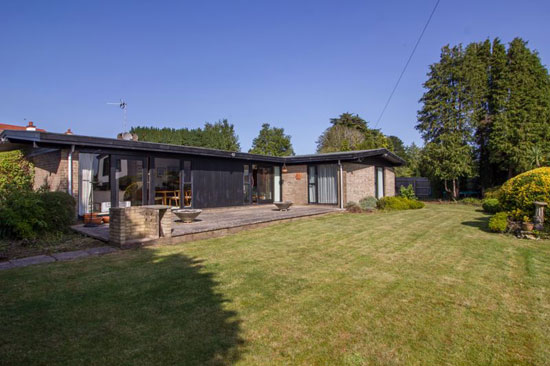 Let's park those thoughts and focus on the house. As I said earlier, this is a house that has had just the one owner, with that person (or people) maintaining it to a very high standard over the decades.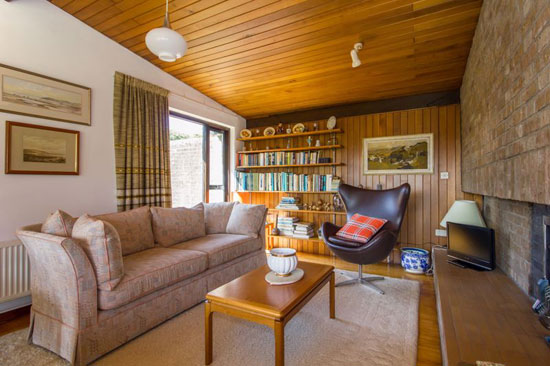 The property is described as 'a unique, architect-designed' single-storey house sitting in a third of an acre of land, with plenty of glazing offering views across the gardens, which are to all sides.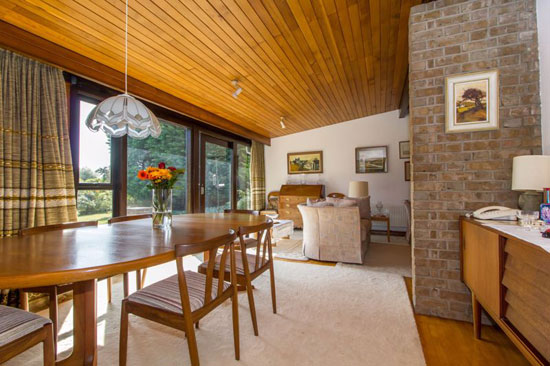 The house is very much of its era (which is no bad thing) inside and out, packing the kind of detail that buyers are desperate for in this day and age. Midcentury modern is still, very much, a trend right now.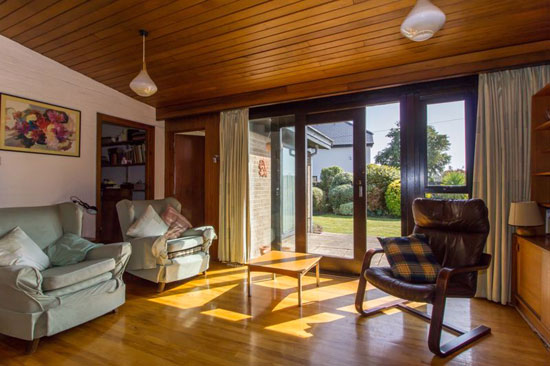 There is so much to talk about that I don't know where to start. As you might have noticed, plenty of wood within, both in terms of the flooring and ceiling (some of which have an angle), as well as some wood panel walls. I know the wood ceilings aren't for everyone, but personally I love them.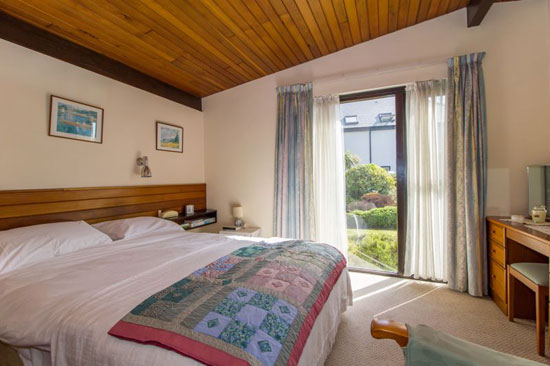 Beyond that, some exposed brick (love that fireplace), original lighting (some more appealing than others), original kitchen units, an original bathroom and plenty of original furnishings (I have no idea if they are available).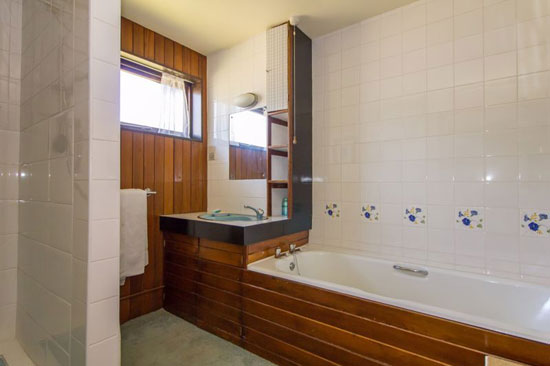 Like all such houses, there are improvements required as not everything from the 1960s dates well. But this is a rare opportunity to pick up something interesting and authentic that could be a stunning place to live with a modest amount of work and your own stylish touch. Well, that and the asking price, which I will come to soon.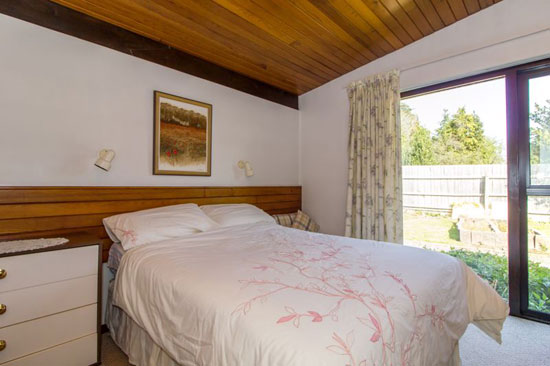 Space too and lots of it. The dominant area is the lounge that opens onto the garden. Access that from the hall, with the lounge going round by the feature fireplace, creating a separate seating area.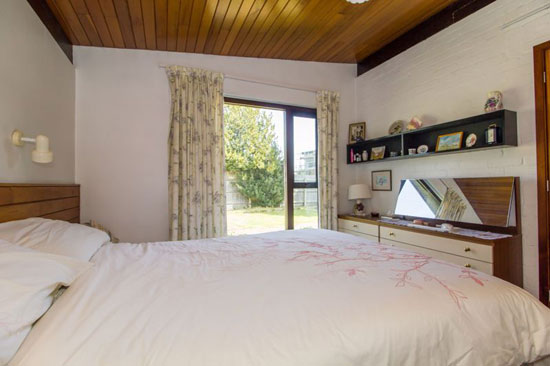 Follow it in the other direction and it opens into a dining area, which in turn accesses a rather lovely and original kitchen and breakfast area. Please don't remove that. The kitchen also has porch access and can also be entered via the hall. Finishing off this part of the house is separate WC.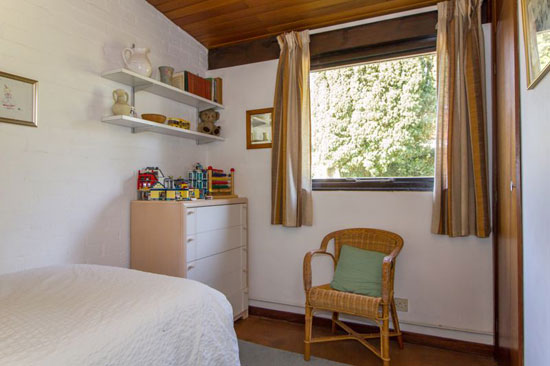 The bedrooms are found at the other side of the house, with four good-sized bedrooms and the family bathroom. There seems to be plenty of storage within too. At least, that's what the floorplan hints at. But you might want to check that out yourself.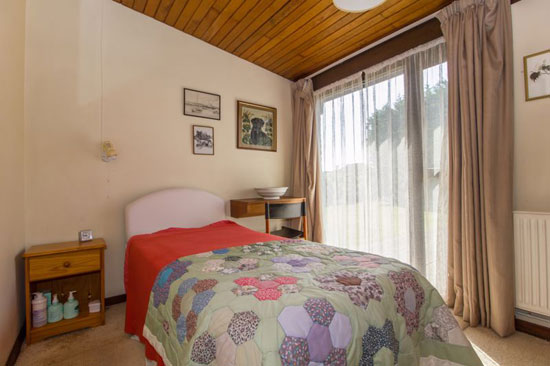 The plot is a feature too. A good size, with off-road parking and a garage, it also has well-maintained gardens and trees for added privacy.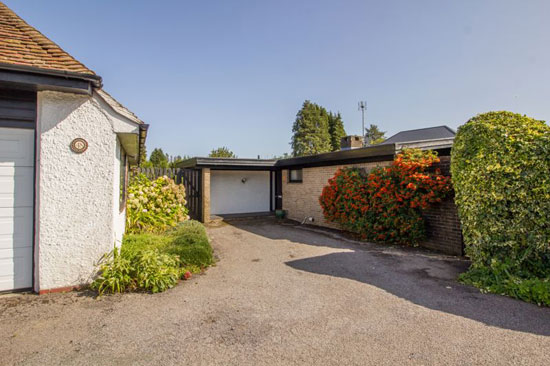 Personally, I would move in tomorrow if finances allowed. Sadly, it is a bit out of my price range at £775,000.
Images and details courtesy of David Baker and Co. For more details and to make an enquiry, please visit the website.