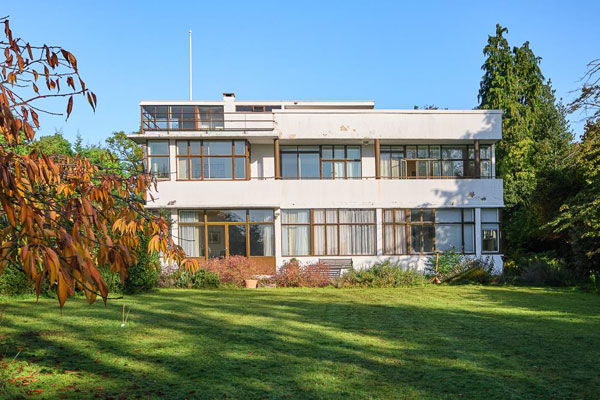 A 1930s modernist icon, The Concrete House by Connell, Ward and Lucas in Bristol has gone back up for sale.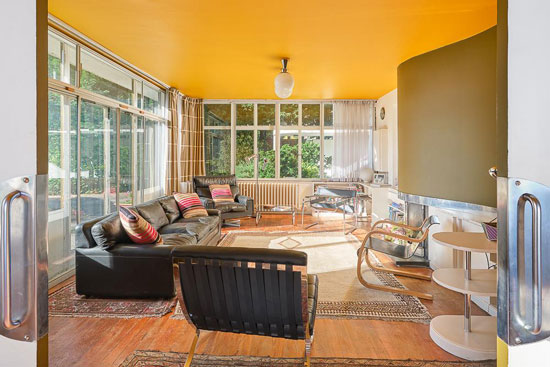 You will find it in the Bristol suburb of Westbury on Trym, a grade II-listed design that is said to be one of the earliest modernist concrete houses in Britain. Hence the name.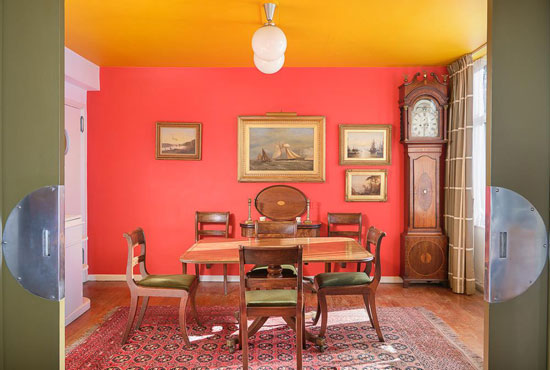 Not only that, but this modern movement design was also the first to follow Le Corbusier's Dom-ino system, characterised by asymmetrical compositions and light-filled, open-plan living spaces. Throw in a white, rendered facade and a flat roof and you have a house very distinctive of the style and the era.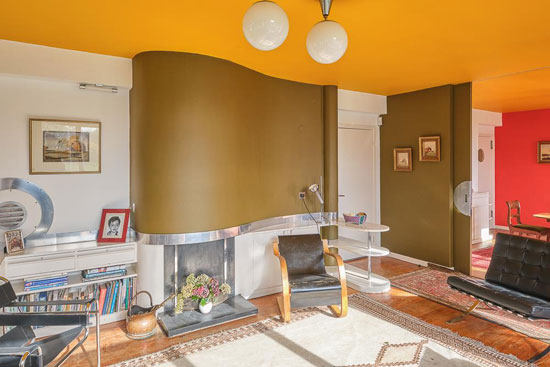 But there is another big selling point when it comes to The Concrete House. That is, of course, the originality. The kind of originality you will struggle to find in a house of this era elsewhere.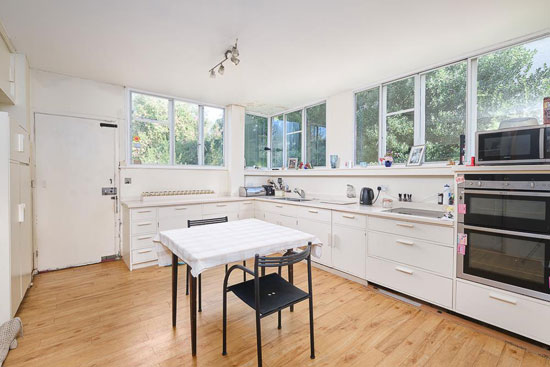 Just look at it. The authentic period architecture is intact. Yes, it might need freshening up in some way (you would have to take a closer look and get it surveyed to see how much work is needed on that front), but this is the kind of untouched house we can only dream of seeing.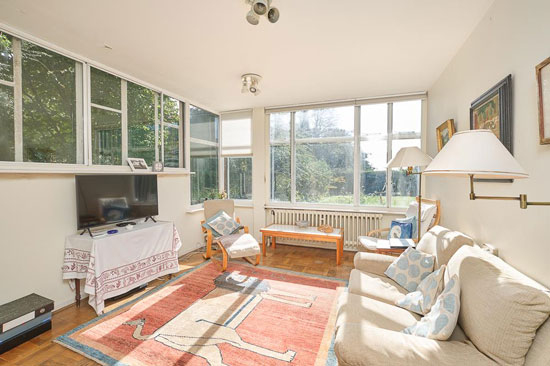 But the authenticity of The Concrete House goes beyond the external walls. This is a house that has been lovingly looked-after inside too. As you might know, if you read this site regularly, 1930s designs rarely get through to there 21st century unscathed. The temptation to modernise is usually too much. But that grade II-listing has done its magic in this case.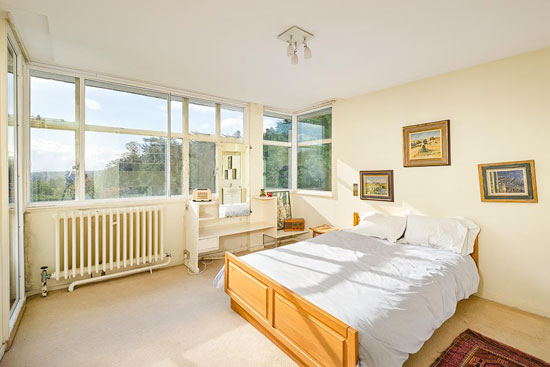 This 1934 design by the much-revered Connell, Ward and Lucas maintains most of its bold design features of the day. Again, like the exterior, a bit of tidying up might be needed. But that's just a small thing when you see what you get in this house.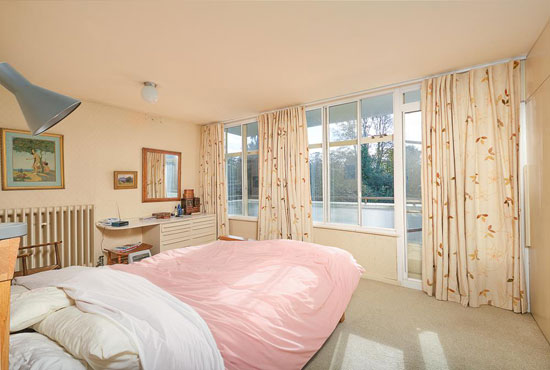 From the Crittall doors through to the custom-built furnishings and modernist light fittings. Everything of note is still here and judging by the look of things, treasure by the current (and past) owners. It's a treasure trove of the early modernism.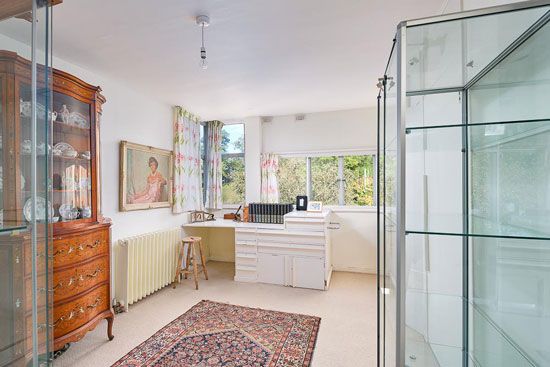 This house needs someone of a similar outlook to take it on. As I said, the house looks to need some updating and that's before you get to the survey. But what it doesn't need is someone going for the full update. Every detail within this house needs to be treasured.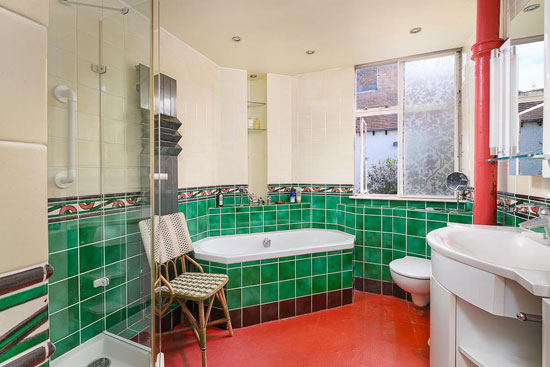 If you do opt for it, you get plenty of space both inside and out. The main entrance sits beneath what's described as 'the dramatic curve of a flat porch roof on piloti', which in turn leads into a 'generous' entrance hall.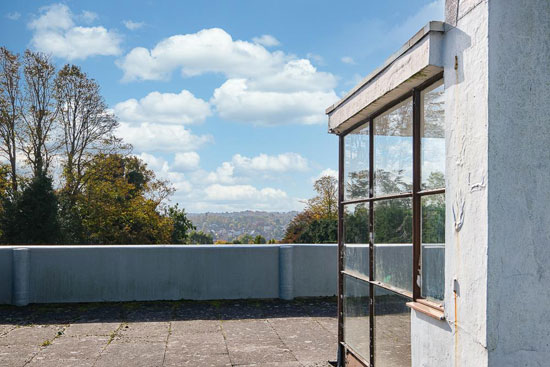 The interlinking living and dining rooms feature bright primary colours on the walls and ceilings, as well as those eye-catching globular 1930s, light fittings overhead. Lots of light too, thanks to the walls of glazing and Crittall doors that leading to the garden.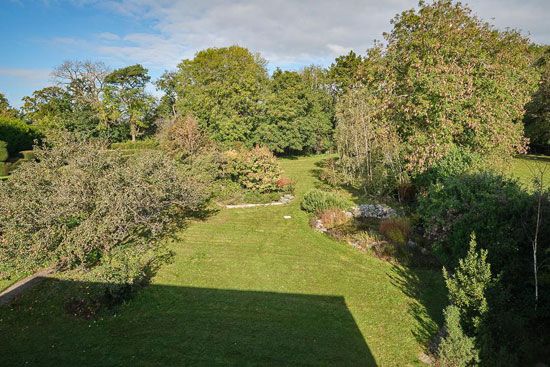 If that's not enough, there are oak floorboards underfoot and the original full-height sliding doors have some lovely chromed fixtures. One last thing that might not be evident is the Connell-designed furniture, not least the 'early example of an integrated sound system built into the living room's timber cabinetry'. Yes, a 1930s audio system. Not something you would expect to find in place.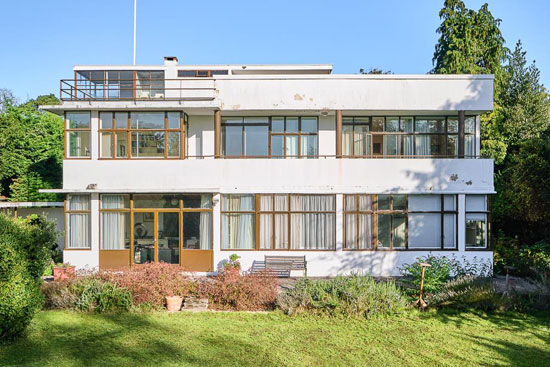 A secondary living room, study or family room is also on this floor, with parquet flooring, cast-iron radiators and corner steel-framed fenestration. The kitchen is opposite, with hand-crafted timber cupboards, deep shelving and the original call box.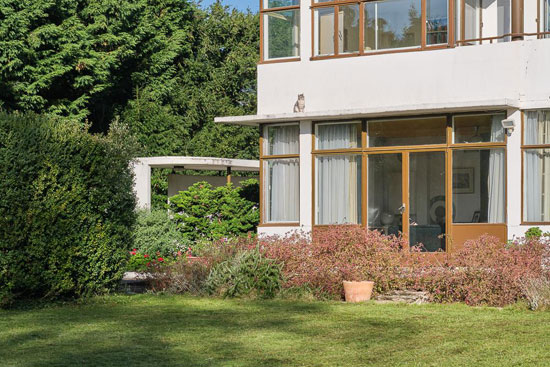 A tower of Crittall windows is to the side of the house, effectively framing the staircase and again boosting the natural light. No shortage of bedrooms when you do get up there, with seven in total, along with two bathrooms. A balcony is shared by south-facing bedrooms. Plenty of original furnishings and touches in place in each of those rooms too.
Finally, an expansive roof terrace covers the entire second floor, with views across the treetops and towards the Durdham Downs.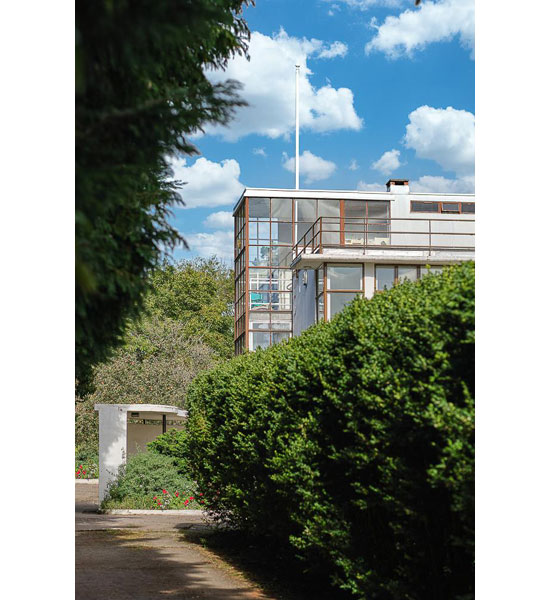 As I said, there is a good amount of space outside this one, with the rear garden is mainly laid-to-lawn, with mature trees and hedging.
A large pond is a focal point, with woodland bordering the site and a private driveway leading to 'ample' off-street parking for several vehicles.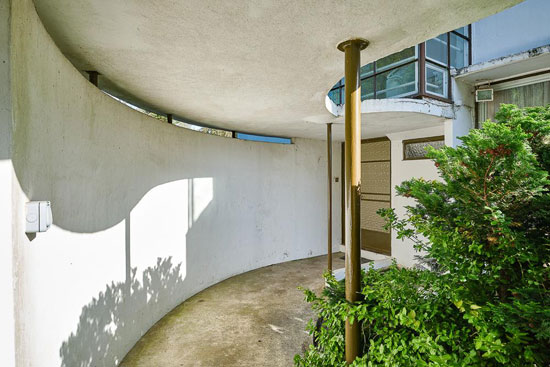 When this first came to market (with another agent) it was up for £1,350,000. Now being remarketed again elsewhere, the house is back up for a reduced £1,200,000. Still pricey of course, but every but helps.
Images and details courtesy of Knight Frank. For more details and to make an enquiry, please visit the website.