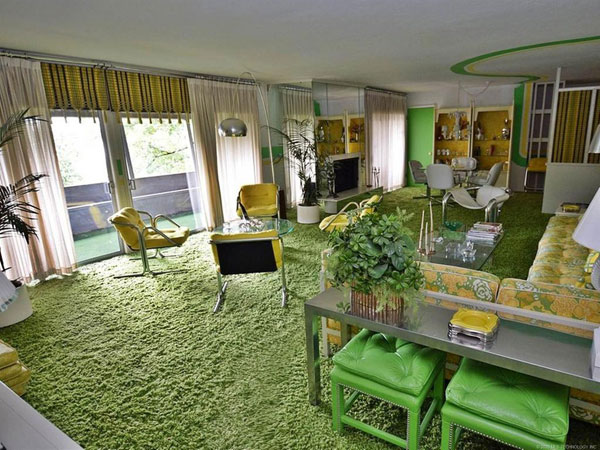 If you don't like shag carpets or the colour green you might want to avoid this 1960s time capsule house in Gore, Oklahoma, USA.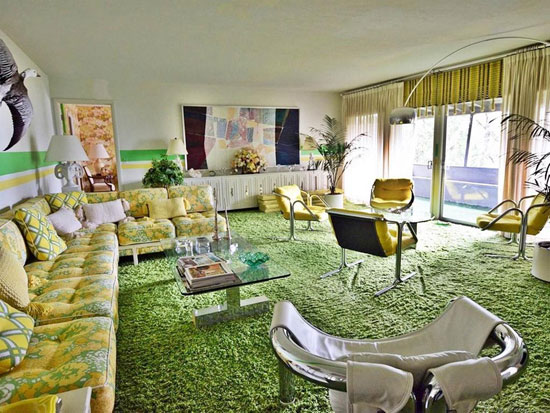 The agent doesn't give much away on this one. It does state it was constructed back in 1960 but adds that this is an 'art deco' home. It certainly isn't. This is probably more in the midcentury modern area, but perhaps not the most stylised example you are likely to see.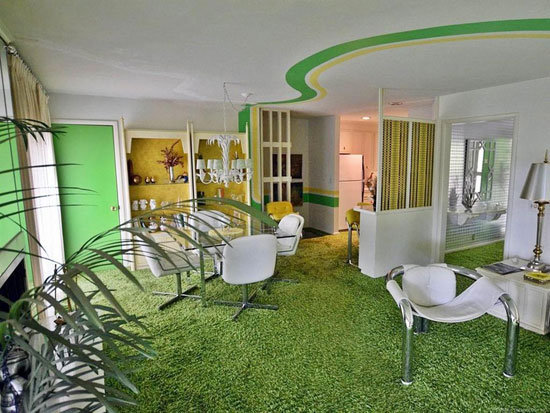 In fact, the architecture probably wouldn't sell this one on its own. Its 'pull is the finish inside. As the title says, this is a time capsule house. Although perhaps not of the original era.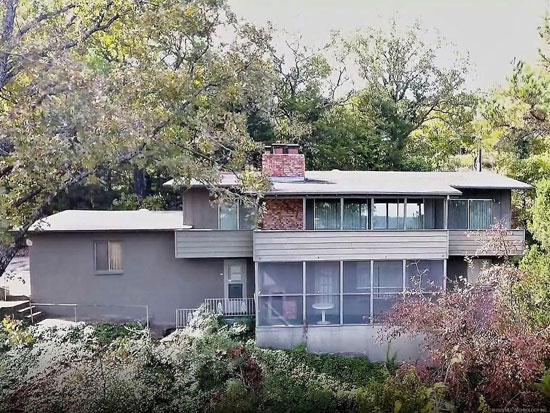 I would put it around a decade or so later. It's as if someone went mad with the home decor at the dawn of the 1970s. They created it and loved it, maintaining much of what they put in.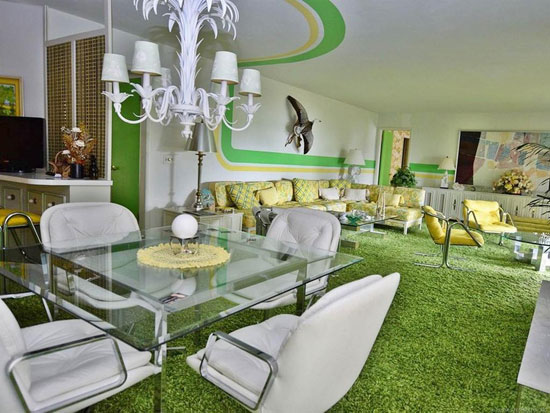 Whether you love it is perhaps down to your love of the colour green. And shag carpets. And fixtures and fittings of that era. Although I'm not sure if the latter is staying in place. You could always try and negotiate if they are to your taste.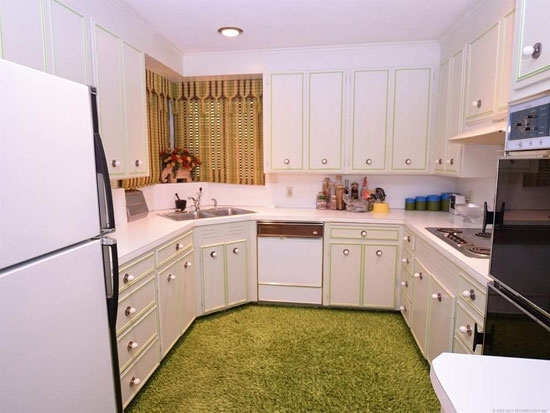 The end result is quite something. From the sofas, seats and captures through to the coffee tables, the matching green doors and the bird decoration on the wall. You are unlikely to see something quite like this anytime soon.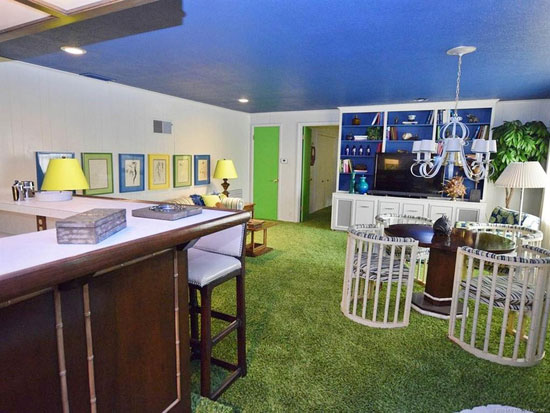 There might have been a lick of paint over the years, but otherwise, everything right down to the kitchen and bathrooms seems lost in time. It would be a shame to lose this one, but my gut feeling is that it's unlikely to find someone who would want it like this, especially in a fairly remote location.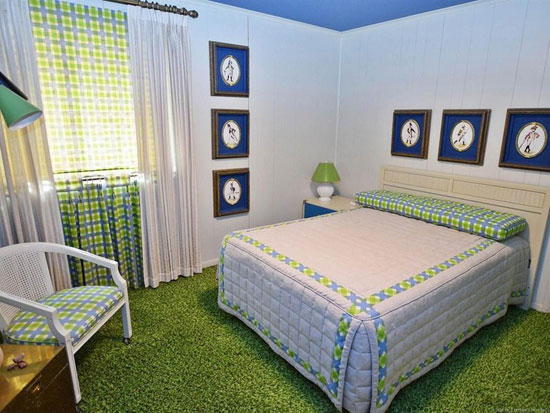 It seems like a very appealing spot to be, sat on the edge of Lake Tenkiller. The images certainly back that up. But with Gore being home to less than 1,000 people it is unlikely to appeal to anyone who loves the hustle and bustle of the big city.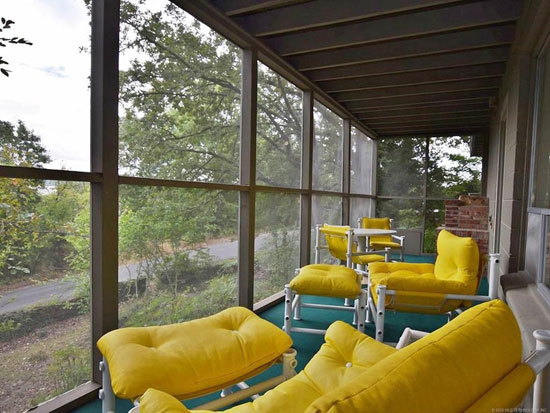 If you like the idea of its remoteness and finish, then you probably want to know about the space on offer here. That's around 2,832 sq. ft. in total, which includes three bedrooms and three bathrooms, as well as a couple of reception rooms, the kitchen and what looks like a large garage space.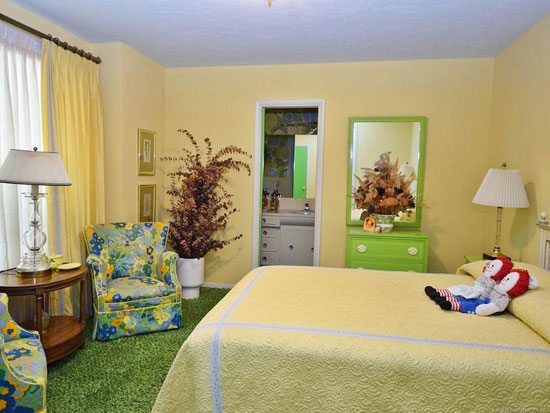 I'm not sure of the plot size (which seems generous), but you do get a large patio space and access to the nearby lake.
More details on the agent's site and if this is your thing, the asking price is $299,000. That works out at something like £231,000.
Images and details courtesy of Realtor. For more details and to make an enquiry, please visit the website.