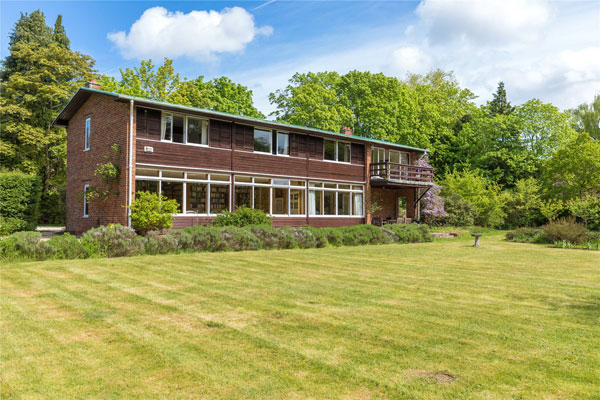 Interesting for many reasons, the 1930s Overshot modern house in Oxford, Oxfordshire is now up for sale and looking for just its third owner.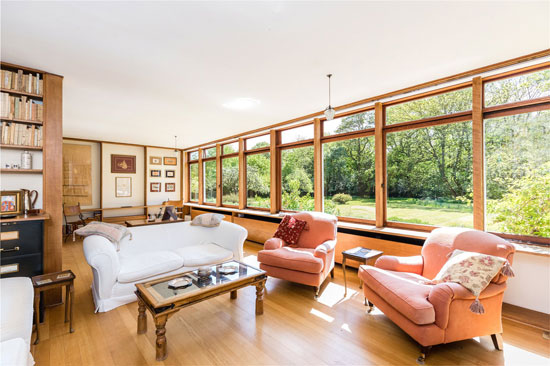 Described as a rare and important example of modern movement architecture, the house was designed by architects Godfrey Samuel and Valentine Harding in 1937, who also happened to be founding members of the Tecton Group.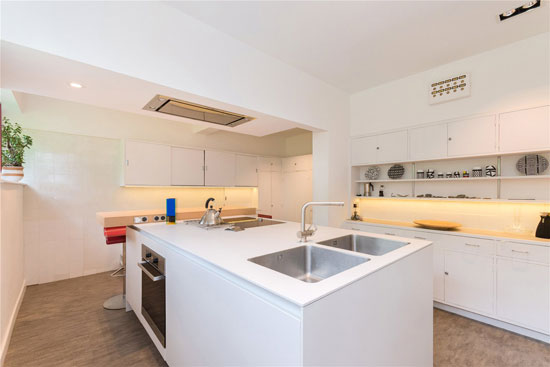 As you might have guessed, this is a grade II-listed house, with Overshot also included in the later edition of FRS Yorke's seminal book 'The Modern House', first published in 1934. Not entirely original though, which I will come to later. But there is a lot of originality and period detail to enjoy here.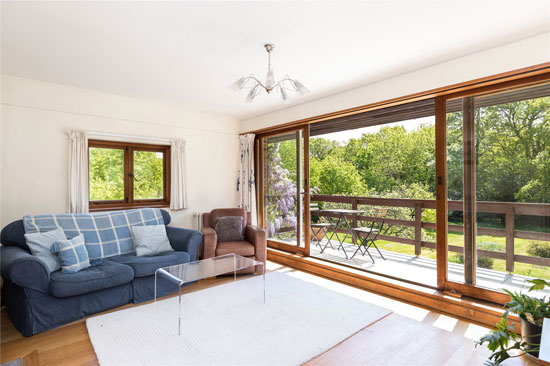 Overshot was the last house designed by Godfrey Samuel and Valentine Harding and according to the agent and was a move away from the white-cube Modernism of the era.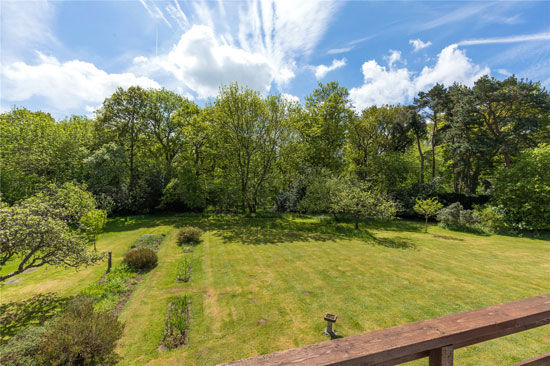 According to Historic England's listing: 'The house perfectly reflects the movement away from exposed reinforced concrete and flat roofs in favour of expressing the same tenets of simple elevations and functional planning using more traditional materials'.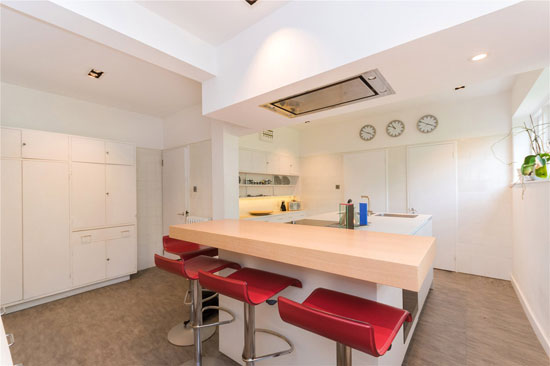 It was commissioned by Art historian Sir Ellis Waterhouse and designed for his mother following the sale of the previous family home. Waterhouse and his wife moved into the house when they retired in the 1970s and it hasn't been offered much since. In fact, this is only the second time that the house will have been sold since construction back in 1937.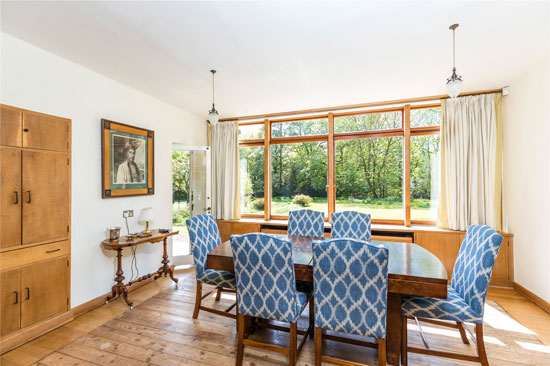 The detached house is surrounded by a south-facing garden and found on a private road just to the south of Oxford's city centre. It is 'orientated north-south' and 'arranged in an L-shape', with the main rooms on both the upper and lower levels facing south with views over that lovely garden.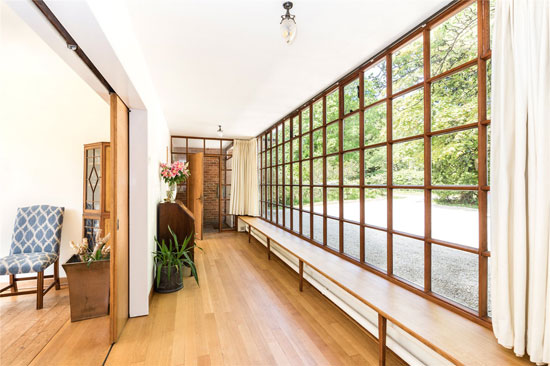 As you might expect of an academic, the library is the most impressive space too here. It was designed for Waterhouse's extensive collection of books, whilst at the same time offering the tranquillity provided by those garden views.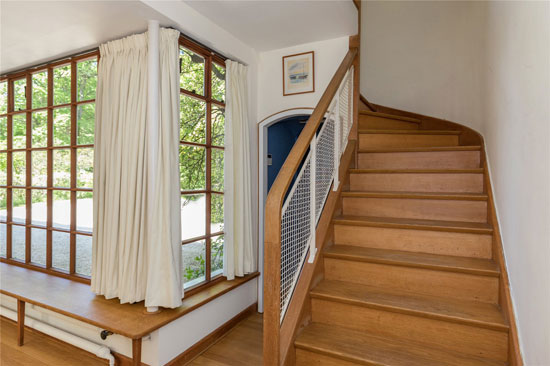 Original filing cabinets and purpose-built drawers, apparently created for photographic glass plates, are still in place in this room, along with the timber-framed windows that slide open above a deep wooden sill.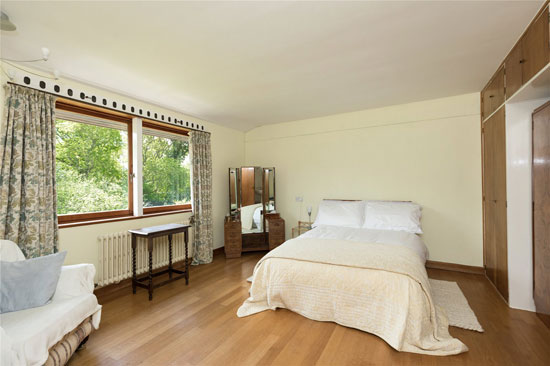 Regarding the other space, the entrance hall runs along the north side and faces the large driveway through a striking length of fenestration with a wooden lattice framework.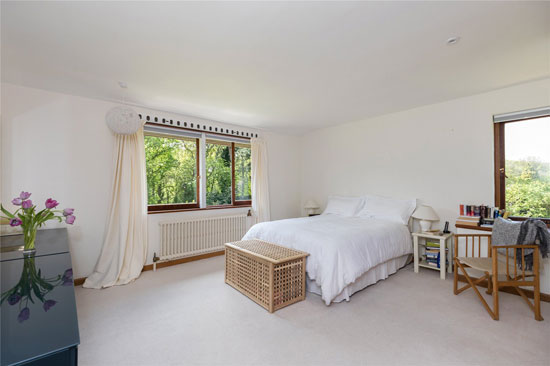 Adjacent to the library is a separate dining room, accessed through double doors, which also has access to a south-facing terrace. A fitted cupboard operates as a hatch to the kitchen (which was originally the pantry), the design for which is attributed to Elizabeth Benjamin.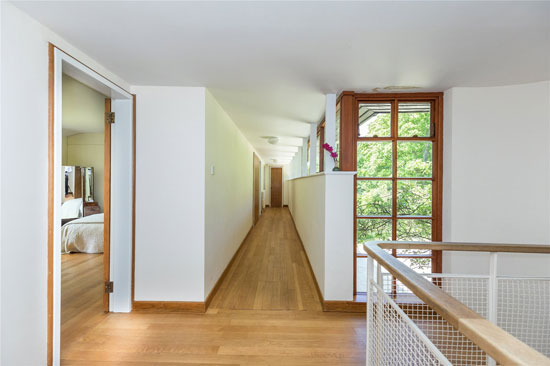 The kitchen and pantry space were combined to create a large single room in the 1970s. In 2013 the current owners installed a Bulthaup kitchen while carefully maintaining those original fitted cupboards and the original tiling.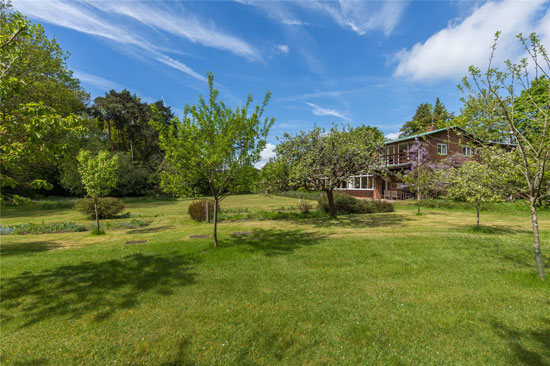 Beyond the kitchen are the 'staff quarters', but if you don't have staff you can keep its current use as a study and a separate WC. A backdoor takes you to the east-facing area of the garden, and the garage. A boot room, wine store and second cloakroom finish off the ground floor layout.
Head upstairs and you get three bedrooms overlooking the garden, along with a sitting room (which could be used as an additional bedroom) that opens out onto a balcony.
The 'east-west elevation' contains the fifth bedroom, along with a recently installed self-contained kitchen, a bathroom and a separate WC.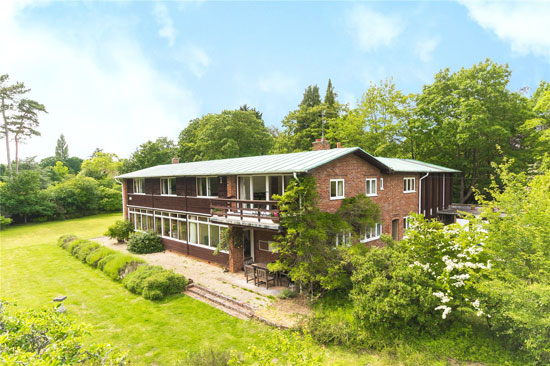 A second level was added to the garage back in the 1970s, described as a 'book-stacked timber structure with tall glazed sections on both sides'. it has a high ceiling and reinforced floor and was used as an archive for Sir Ellis Waterhouse. According to the agent, it could be used as an artist's studio, games room, home office or annexe accommodation as it benefits from an adjacent fitted kitchen.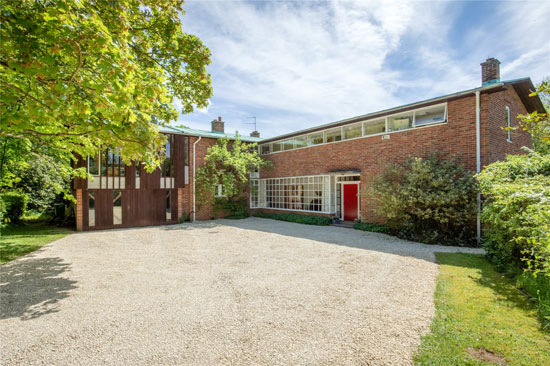 I have mentioned the garden briefly, but if you want to know more, the house is surrounded by a lawned garden connecting up to Bagley Wood along its southern border. If you like a stroll, residents of Badger Lane are able to walk in these private woods (which belong to St. John's College) if you obtain a permit.
But walking permits are not your first consideration. That's likely to be there asking price, which is £1,750,000.
Images and details courtesy of Hamptons. For more details and to make an enquiry, please visit the website.