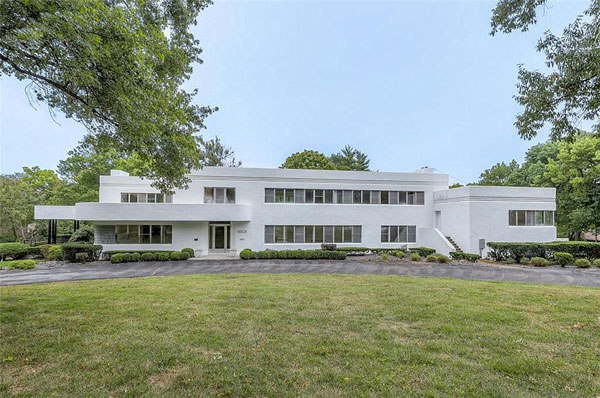 Quite something, but a lot of work is required for this 1930s Edward Tanner art deco renovation project in Kansas City, Missouri, USA.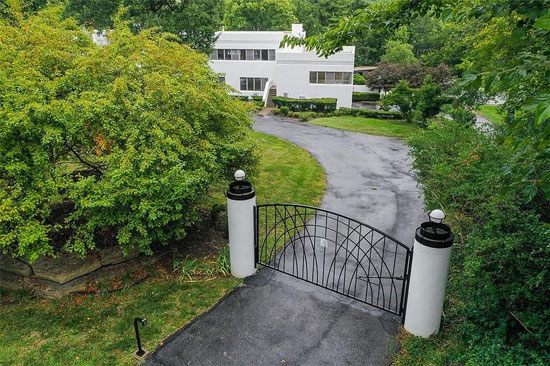 Described as a piece of 'Kansas City history' and with a plaque on the exterior to confirm it, this is a very special house and one that requires a degree of work to bring it back to its best.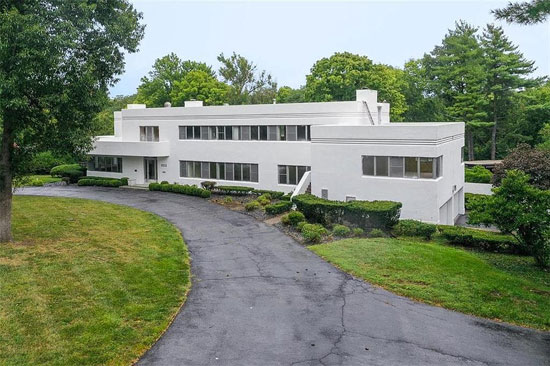 Actually, that might be selling it short. This needs a lot of work, although it does look like that work has already commenced. The agent says there are options to 'tear down', 'build new' and 'maybe develop', but I would imagine the best course of action was to follow through the work already done.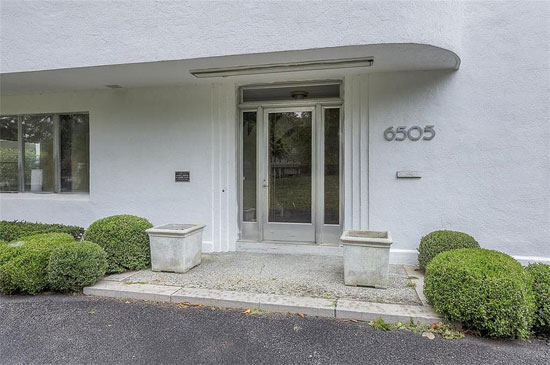 It is hard to work out just what is and isn't done. Something to contact the agent about (or view, of course). But a look at the agent's photos suggests some of the house has been renovated and updated, with new finishes and some new detailing in place (like fireplaces, for example).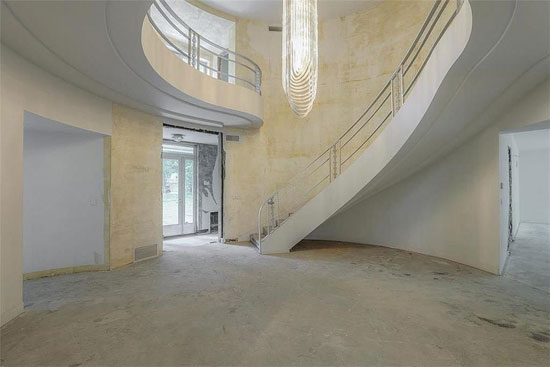 But much of the rest looks like a work in progress. Unfinished doorways for example, as well as window frames and floors in need of work.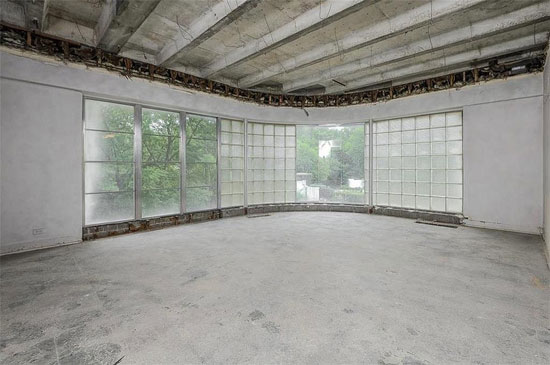 Some might well have been prepared in readiness for new interior decoration, but other parts will still need a builder in place. As I said, something to investigate further.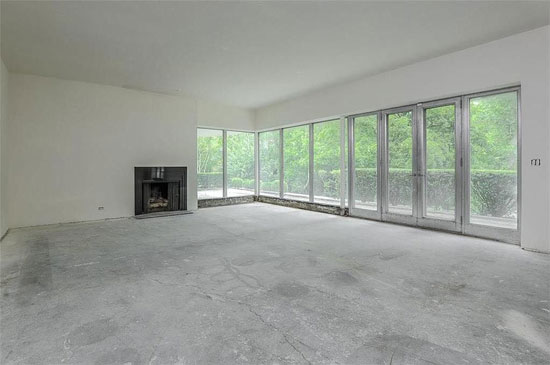 Yet there is so much of appeal here. This is a vast house with an art deco/modernist influence throughout and many of its original details remain in place. When you consider how old this house is, that's something of note.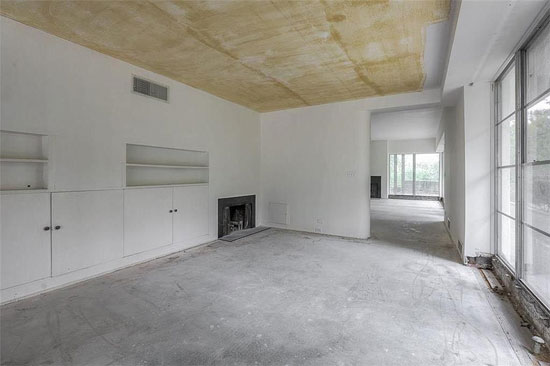 So much to talk about on that front, but the best place to start is the untouched architecture itself. A statement design back in the day and still a house to turn heads today. Those lines and curves, as well as the terraces and cantilevered touches.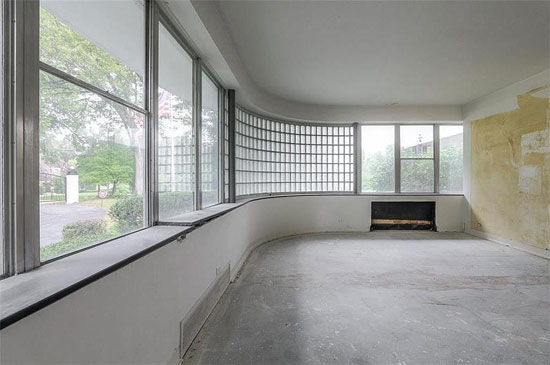 But the interior matches it. Enter to find that statement hallway with curved staircase leading to the equally stylish gallery. That alone would have made this house worth featuring. But there's more.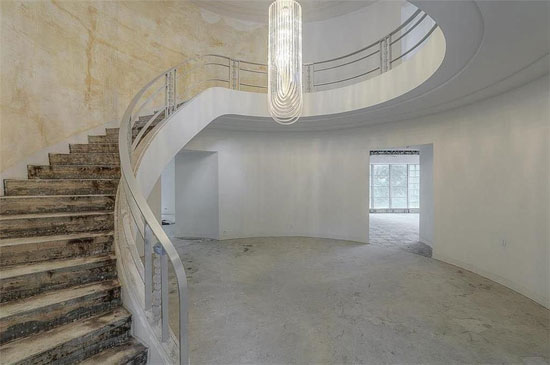 The rooms are vast, there is original built-in storage still in place, some of the windows and doors hint at being from the original era and the walls of glass make this a bright and appealing living space.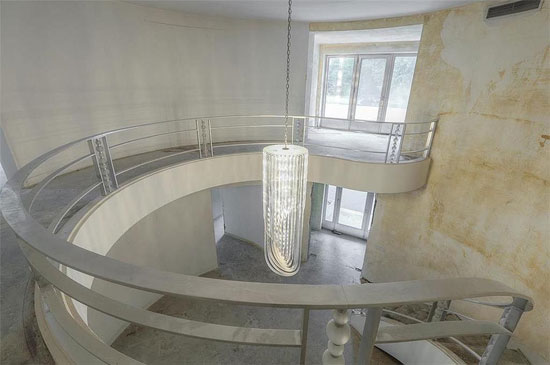 As I said, part-updated, so not completely original. But the updates are fairly neutral rather than working against the 1930s design.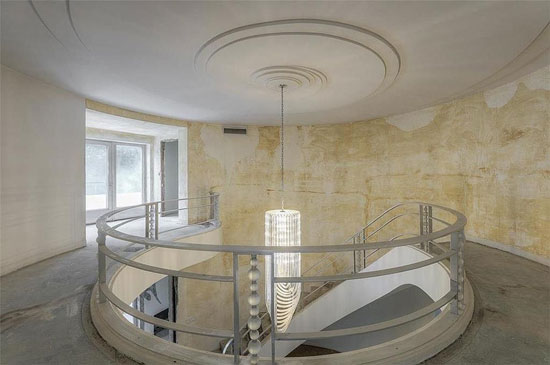 So much space too, with this one covering something like 13,186 sq. ft. and sitting on a plot that covers over two acres.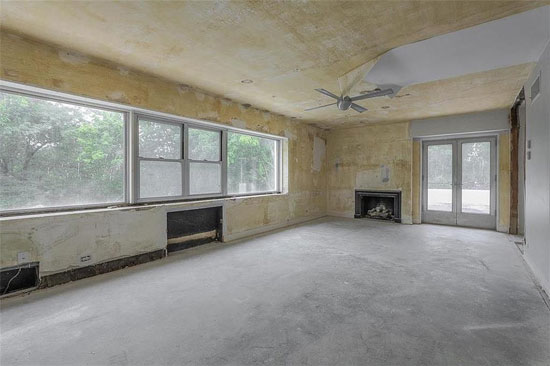 Hard to work out just how that breaks down, but the agent has it listed with eight bedrooms and eight bathrooms. But beyond that, there is that grand entrance hall, multiple living and recreation rooms plus rooftop balconies. Without sounding like a broken record, this is one to view if you happen to be local and want an idea of how that space breaks down.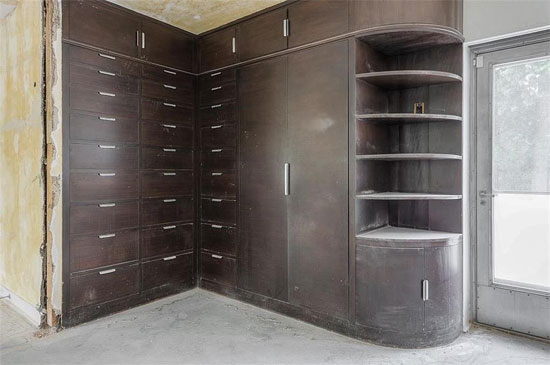 Something else worth talking about is the outside. Yes, you get the land, but you also get your own in-ground swimming pool. Yes, like the house it needs some work but it will be a feature when completed, especially if you create an entertaining space around it.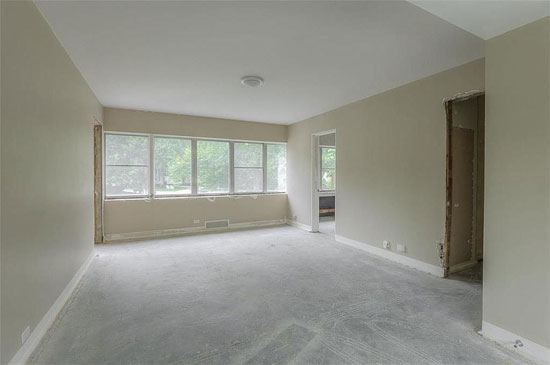 Of course, it doesn't come cheap at $1,499,000, but this is a once in a lifetime opportunity for someone.
Images and details courtesy of Zillow. For more details and to make an enquiry, please visit the website.