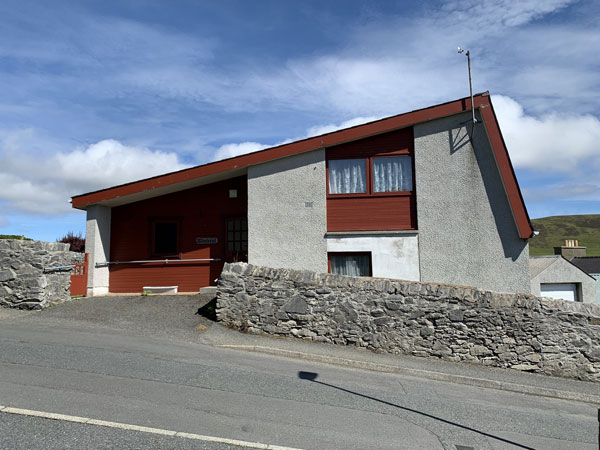 Quite remote, but this 1960s modern house in Scalloway on the Shetland Islands, Scotland is a very interesting proposition for someone.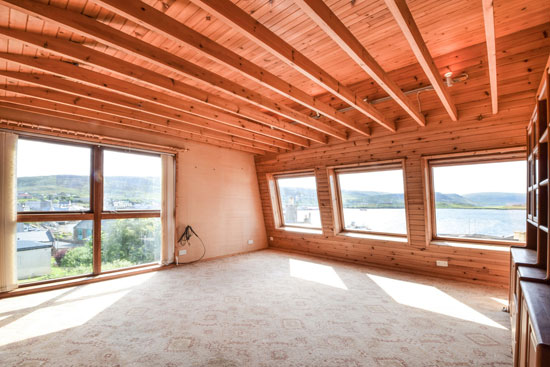 Remote for obvious reasons. Although Scalloway is the largest settlement on the largest of the Shetland Islands, this is still what it is. Living on an island to the north of Scotland. For some, an ideal place to be. For others, perhaps a little too isolated. Everyone will have their own opinion.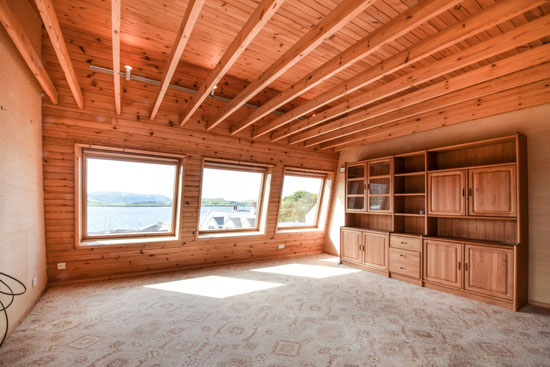 If you like the idea of being here, then this house might well work for you. It's to quite a time capsule but it is very much of its era both inside and out – and could come with an extra building if you are happy to pay a little more.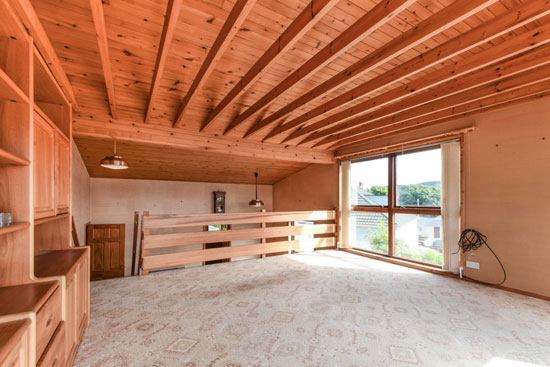 But before I talk about the extra house, let's have a look at the main building, which has a distinctive look from the outside, not least from the way the roof sits. But generally designed for functionality and to protect against the elements I would guess.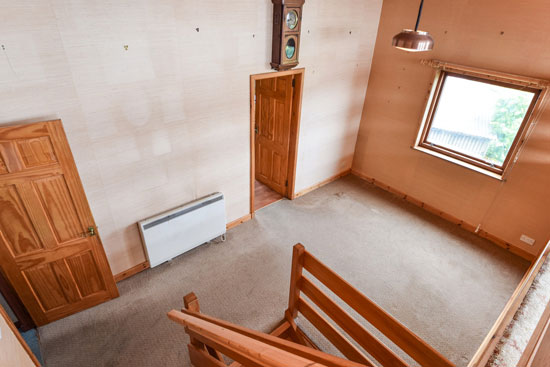 Winjerul (that's the name of the house) really comes to life once inside, both in terms of the layout and the finish.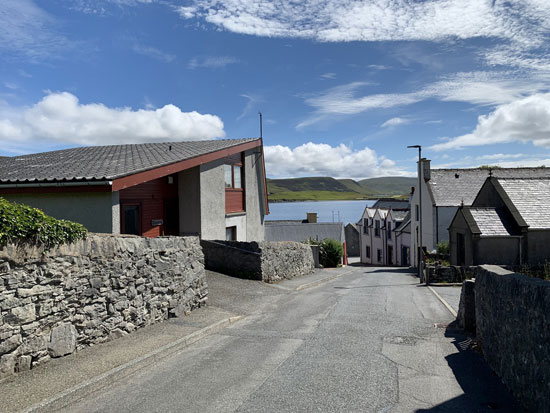 As you can see, the house is designed to frame some local coastal views, with the elevated spot also offering some views over the town too. There's something else that appeals here as well. All of that lovely timber.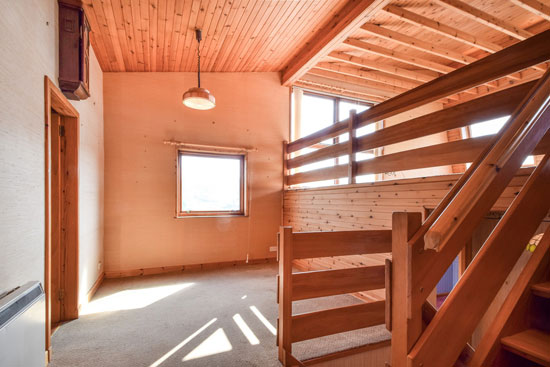 There's something of a Scandi vibe about the place with all of that timber and the beams. So much timber too. From the main reception to the staircase and the doors. All of which forms the basis of a very special house.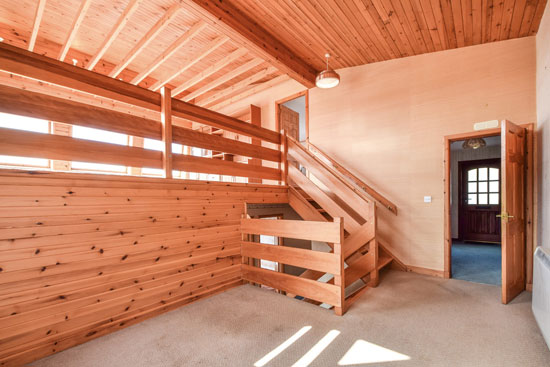 But there is no denying that this house needs work. A bathroom seems to have been updated and a few other updates are present here and there. But not many. This is a house that needs an extensive rework to bring it back to its best.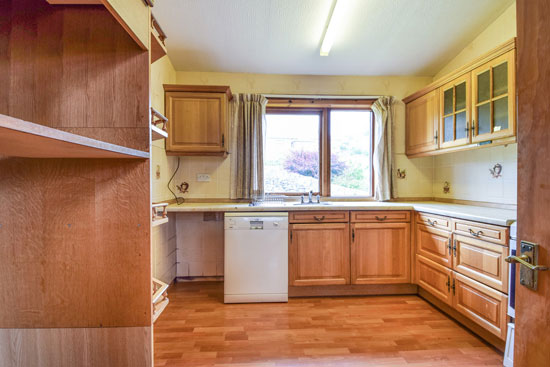 Might be worth it though as this is a sizeable house for modest money. Sitting in a 'good-sized' private garden not far from the harbour area (and all local amenities), it has both off-street parking and a garage, as well as four bedrooms.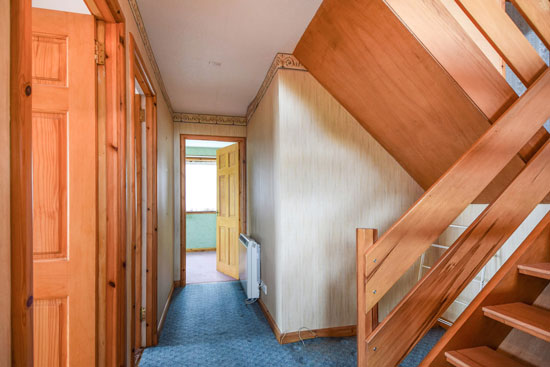 Along with the bedrooms, the house also has a split-level living/dining area, with the upstairs living space 'strategically placed' to take full advantage of the view southwards over the harbour to the island of Trondra.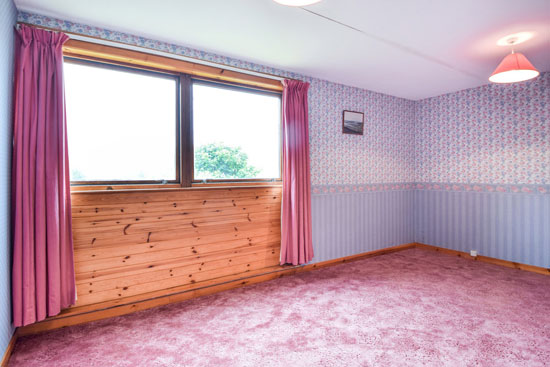 The remaining accommodation issued up of a kitchen and three bath/shower rooms (one en-suite), a couple of box rooms and a large storeroom.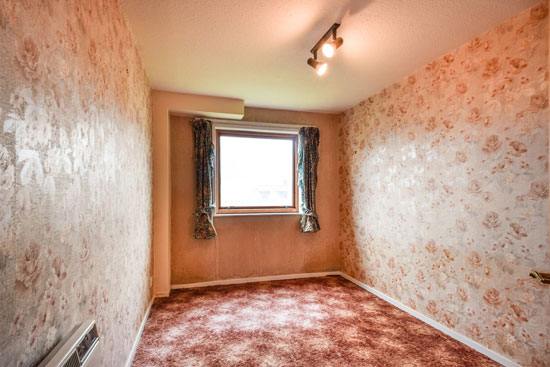 Did I mention an 'extra'? Indeed I did. The former meeting hall immediately across the road from the house is available separately at offers over £15,000. It looks like some kind of chapel and has plenty of possibilities if you want to convert that too.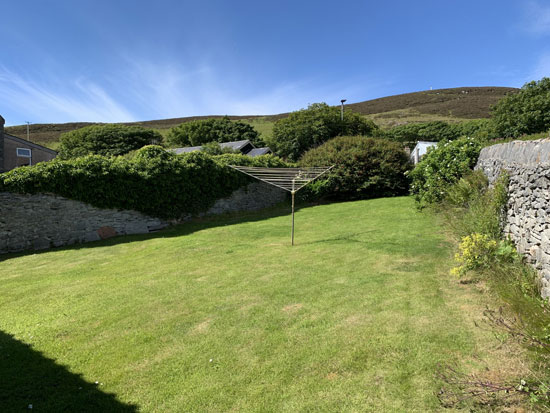 But first, think about this building. It is up for sale for offers over £195,000.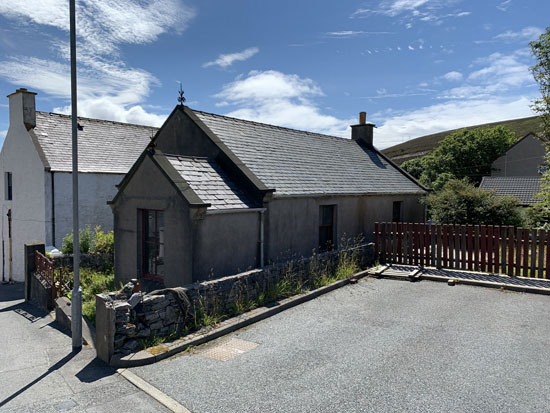 Images and details courtesy of Harper MacLeod. For more details and to make an enquiry, please visit the website.
Thanks to Mary for the tip-off!