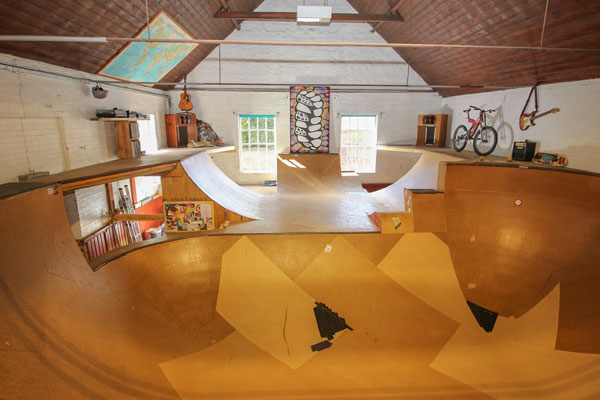 A place I might have passed over, but this is a house with skate park in Terrington St Clement, Norfolk. So worth a mention.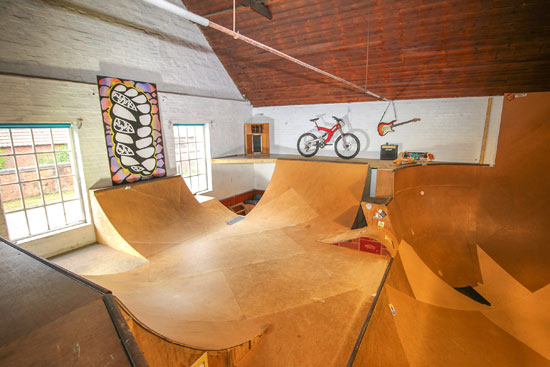 I'll be honest, I have never seen a house with a built-in skate park and I don't expect to see another anytime soon. Especially when that skate park is indoors. Yes, this is the focal point of the house and whoever did it needs commending for being so bold.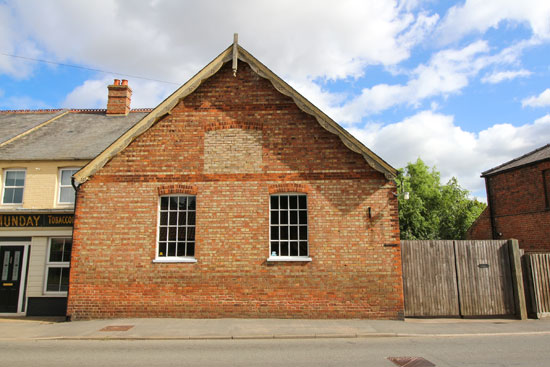 It's also been on TV. I haven't seen the show, but according to the agent, this one featured on the Netflix series 'Amazing Interiors', should you want to look it up and see it in action.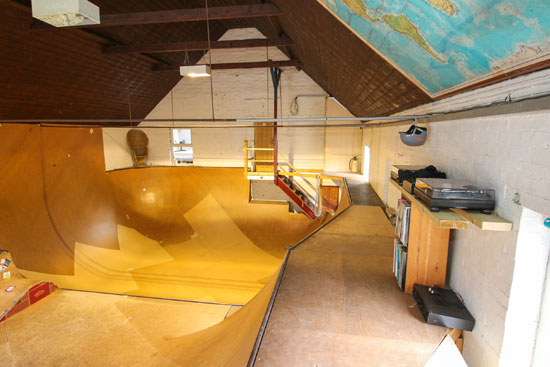 Or read on to find out more about this former youth hall that goes by the name of Bowl House, located in the village of Terrington St Clement near Kings Lynn in Norfolk.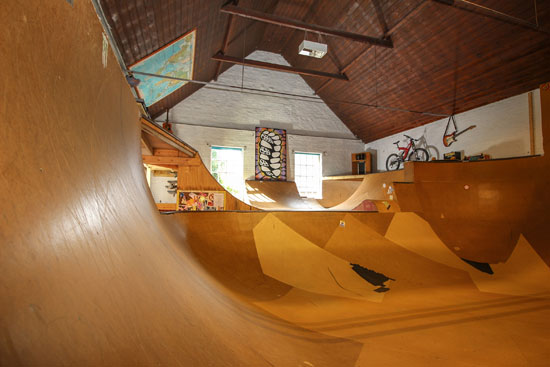 At first glance, a typical conversion, creating a fairly traditional living space from the old youth hall. And if you like that kind of thing, you might well be interested in it for that reason.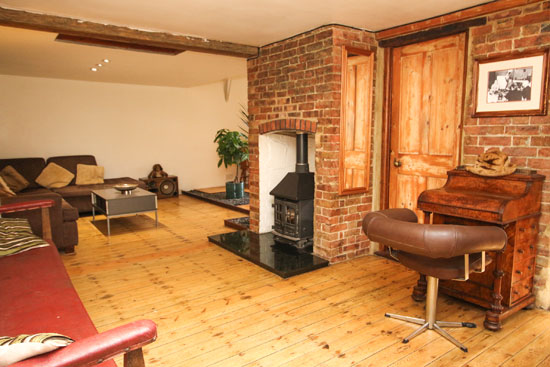 Enter via the rear or the side. If you go by the rear you access the kitchen with modern units and integrated appliances. The dining area is off to one side and to the rear of this area is the lounge space with a wood burner.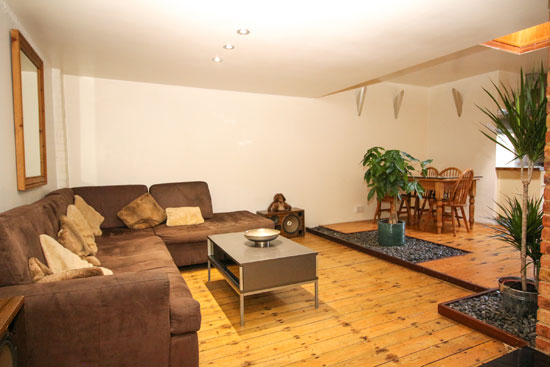 There is also a shower room, a third bedroom and stairs take you to two further bedrooms, one of which overlooks the focal point of the house. Your very own skate bowl.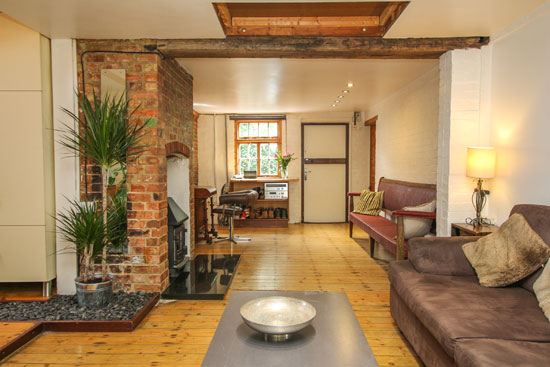 That bowl was designed and built by the current owner. It is made up of a 13′ vertical wall, a mini skate park and three 4′ quarter pipes. It's quite something and if you have a love of a skateboard to BMX, this could be the living space of your dreams.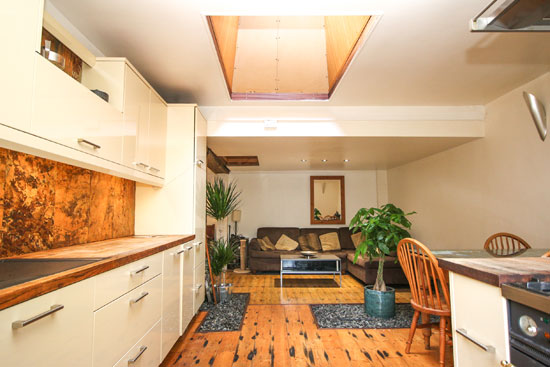 You do get some outside space too. Just not as exciting as the inside space. The grounds of the property are gated with pedestrian and vehicular gates, with space for several cars if you need it.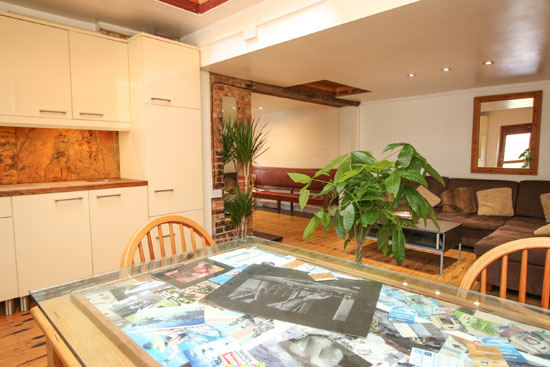 The driveway leads to the courtyard garden at the rear of the property, described as a 'blank canvas for someone to add their personal style'. All of which is found in a village located not far from Kings Lynn and its rail links to London.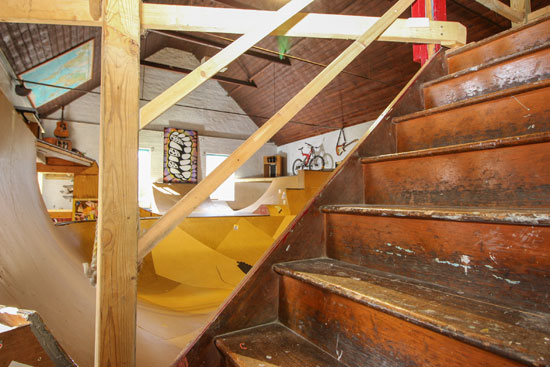 £240,000 is the guide price for this one.
Images and details courtesy of Attik at Rightmove. For more details and to make an incite, please visit the website.
Big thanks to Cameron for the tip-off!