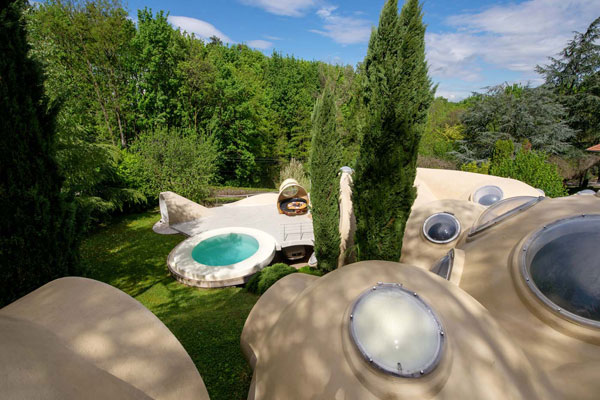 Not the most famous example out there, but this is a rather amazing Antti Lovag Bubble House in Fontaines-sur-Saone, France.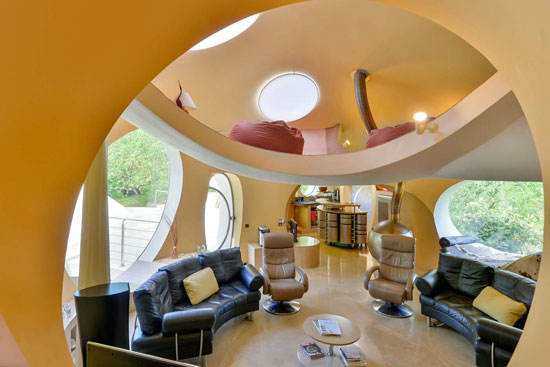 You might well know both the name and the concept. I featured the 1970s Antti Lovag-designed Maison Bernard in Theoule sur Mer when it was opened to the public. But the most famous example is Pierre Cardin's Palais Bulles (aka the Bubble Palace), which was up for sale for a whopping £300 million a few years back.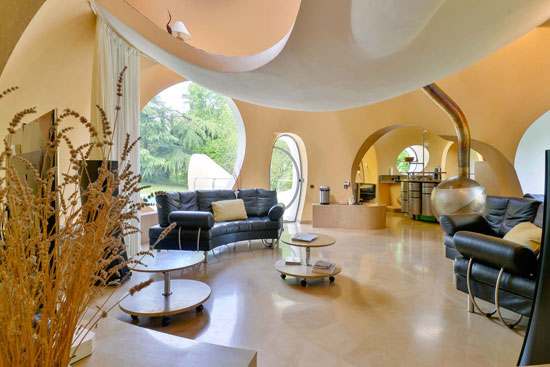 This one is more recent, dating back to 1991. But the principles are much the same on this one as past houses and like the others, this is a listed monument in France. Only the detail is different.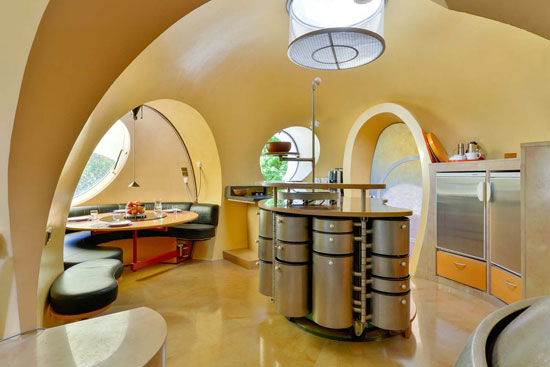 Well, the small detail. This is a Bubble House and as such, you know what you are going to get. But in this case, you get it with a 1990s vibe.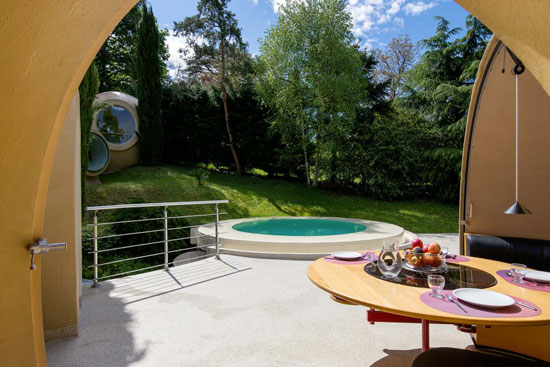 That's the most obvious difference for me. The earlier versions had that 'retro' feel from the era of construction. This one is more in keeping with contemporary builds. Not that the 1990s is all that contemporary these days, but the finish has more of a look of 'now'.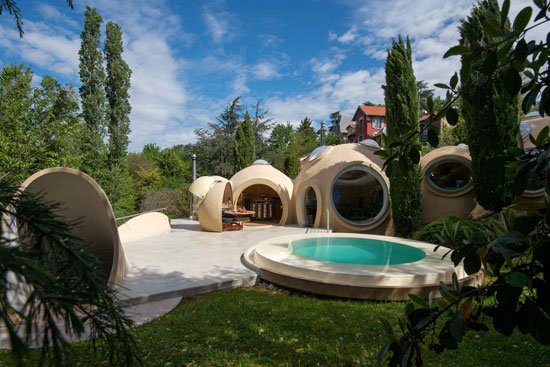 But that doesn't take away from the fact that this is a Bubble House and as such, will always have a hint of the mid-20th century and indeed another world about it, whatever the finish.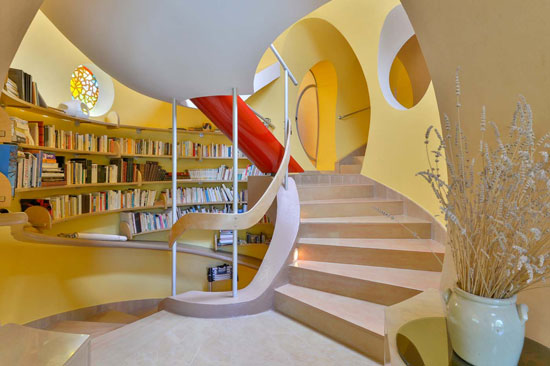 This is organic architecture, crated using a steel frame that is covered in concrete (and finished by hand) to create those curves. And then detailed with handcrafted furnishings that follow the lines of the walls.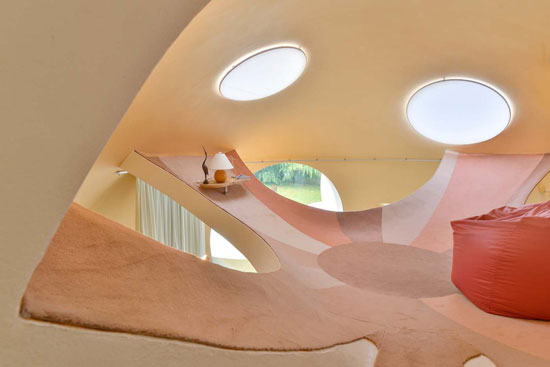 Of course, the concrete is broken up by the 'bubbles' that give this series of houses their names, with space within broken up into individual 'cells'. Finishing things off is a landscaped garden sitting between those bubbles.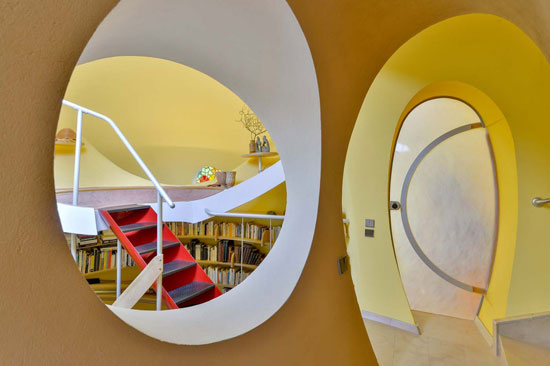 You will find this one on a walled plot of 1,625 sq. metres, with a swimming pool just outside the main house. Talking of the house, that has a living space of something like 350 sq. metres.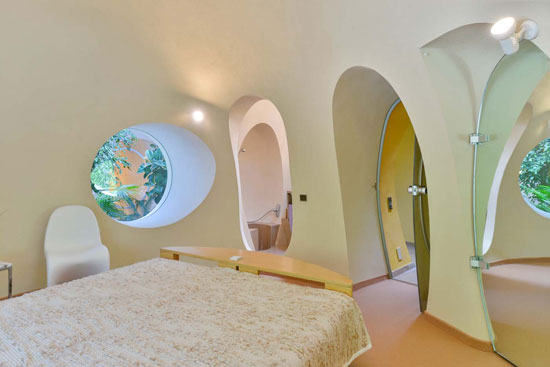 Perhaps more going on within this 'cells' than you might think too. Enter into the Bubble House and you will find a living room, a further reception area with hammock mezzanine and fireplace and a fitted kitchen that opens onto the dining room and beyond that, a good-sized terrace.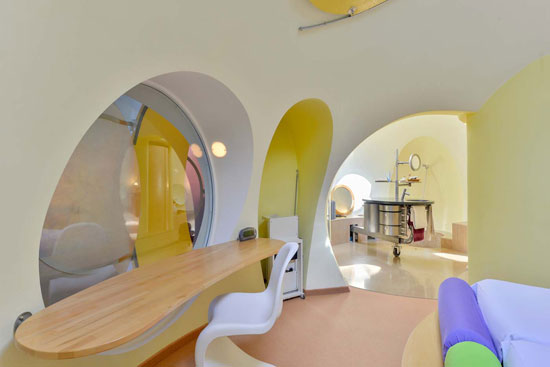 There is also an office, two bedrooms, two bathrooms, a gym, interior garden, a water feature, a cellar a 'technical room' and a buried garden shed.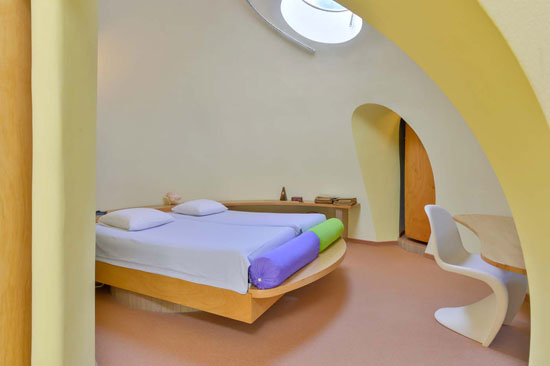 You also get a large covered car park and an open-air car park too. I think that pretty much covers it. Well, one other thing. Despite being your own little world, all of this is just a 15-minute drive to Lyon.
The pictures paint a better picture than I can, so have a look at those here and at the agent's site. Price? That's not clear as it's only on application. But I suspect you will need to have a healthy bank balance to even consider this one.
Images and details courtesy of Architecture De Collection. For more details and to make an enquiry, please visit the website.