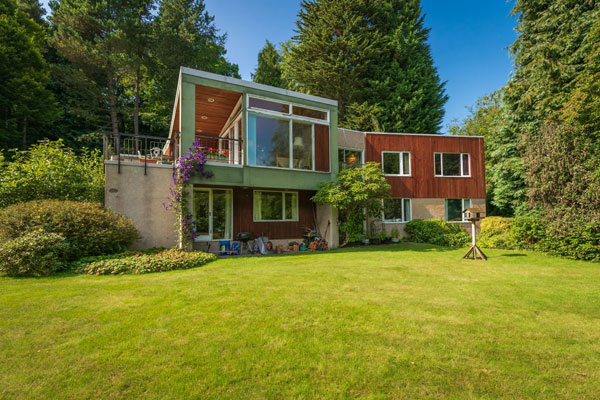 This one is amazing. A 1960s midcentury modern house in Rait, Perth and Kinross, Scotland with land for fairly modest money.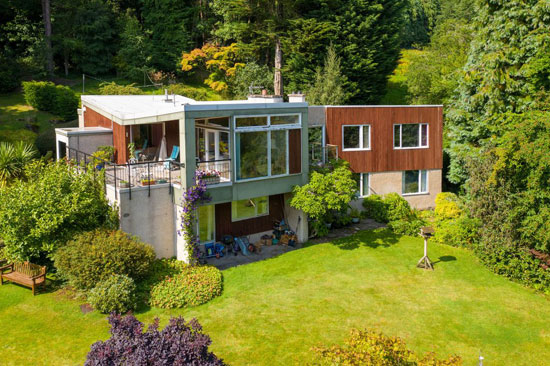 At least, it could be amazing. This is definitely in the 'renovation project' bracket and would need some investment and a good eye to bring it back to its best. But as I said, price is on its side and with the right investment, this would make a great home, holiday home or even holiday let.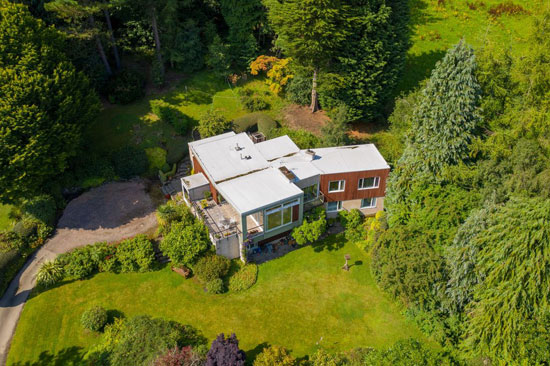 It looks to be in the middle of nowhere and, to be honest, it probably is. But this isn't an isolated house. Highwood is a substantial house not far from Rait and with quick and easy access to Perth, Dundee and the A9. So isolation when you want it, but with busier areas not too far away when you don't.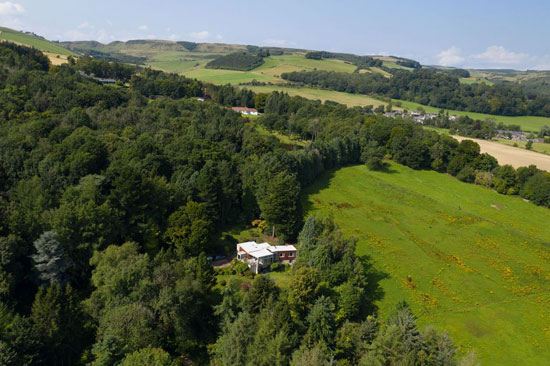 See the listing for more about the location, as there is some depth there about the locality and what you will find in nearby villages. If you have a car you'll be just fine.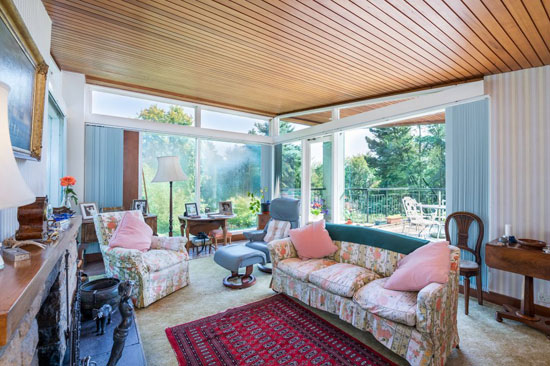 The 1960s is a guess for this one as I don't know much of its back story. I think it's a fair guess though. It was individually designed and very much of its era in terms of the design. The inverted roof, the full-height windows and living space on the first floor are all typical of the era. That last one practical too, as it gives you some great views of the surroundings. More on that later.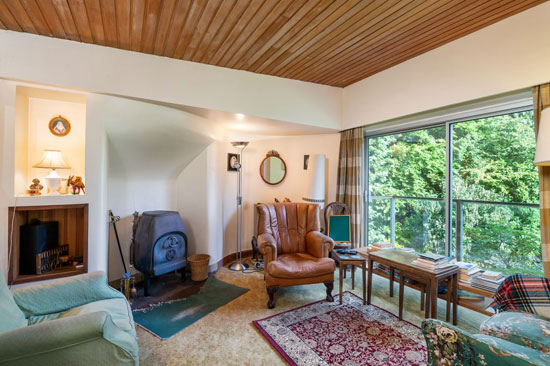 As I said, lots of space and an interesting design, but a house in need of some care and attention. Not just decor. You might have to budget for a complete renovation here, although the house seems liveable as it is.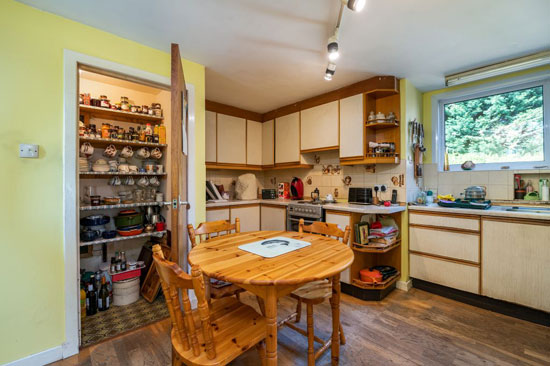 The work is perhaps because so little has changed since it was built. A look at the exterior tells you that. That exterior look also shows off the design well, with the main living area above, leading into a large outside dining/entertaining space.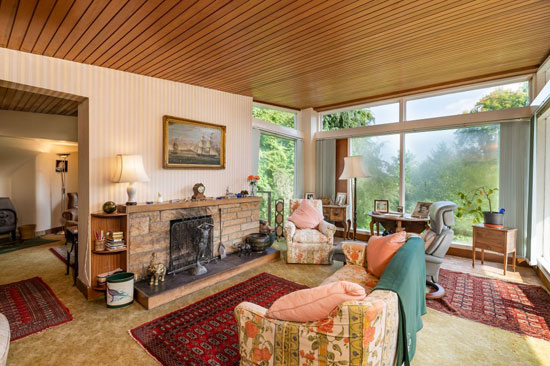 Head inside and you get an idea of the work required. The kitchen and bathrooms are dated, the interior has feature wood floors and ceilings but perhaps needs a new decor scheme throughout and the bedrooms are a little plain and might need a rethink.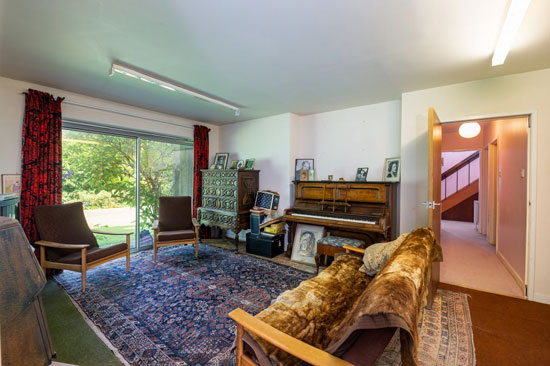 Nothing radical required, but you might want to bring this place back up to the standard of the architecture, either by taking it back to the mid-20th century or something more contemporary, At the moment, it sits between both stools. I would probably go 1960s. There are enough vintage details still here to make that possible. Especially with the right furnishings and finish.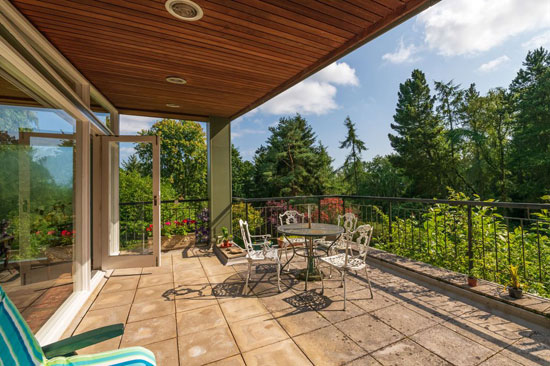 There is a lot of living space here, which is another selling point. Much of which looks fairly flexible too, although keeping the main reception above seems a decent idea.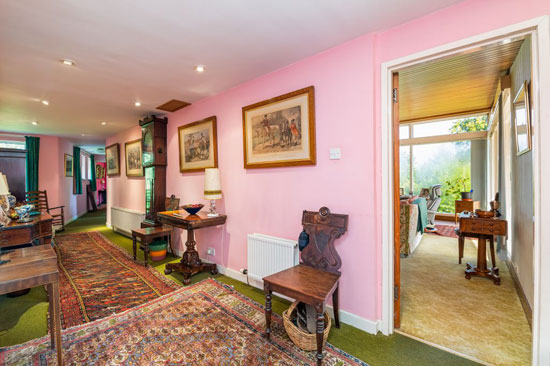 Access is via the upper level and on that floor, you will find the kitchen (complete with an Aga) along with a utility room, pantry and cloakroom with toilet to the rear.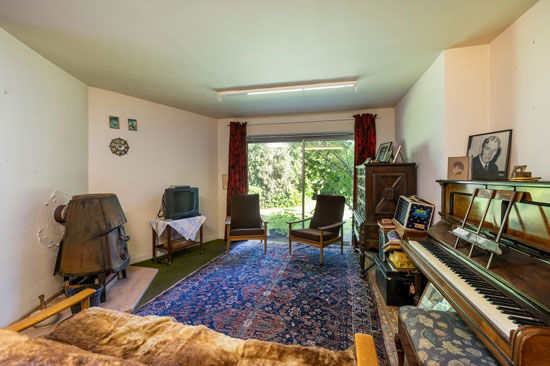 A curved gallery runs the length of this level, giving access to all of the south-facing rooms. That includes the triple-aspect drawing room with an adjoining snug and one of the key features here, the expansive balcony, An ideal space for outside dining and relaxing in the summer months.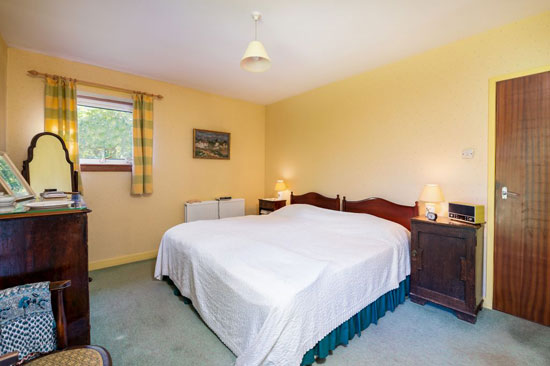 A study or fifth bedroom and a dining room are also on this floor, along with a 1960s-style staircase taking you from the gallery to the lower-floor rooms.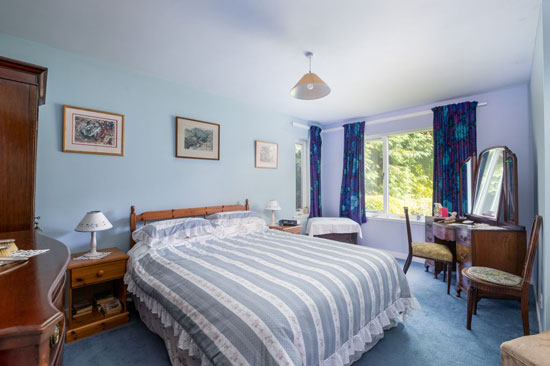 That floor is mainly made up of the bedroom space, two of which have direct access to the garden. A lower hall leads to four good-sized bedrooms, a storage area and a large family room with a stove. Finally, a family bathroom is on this floor plus a separate shower room.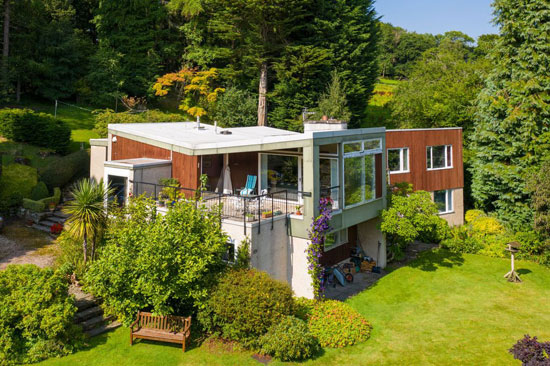 One other big selling point, which is the land it sits in. A lot of land. More than you would expect of a house in this price bracket, that's for sure.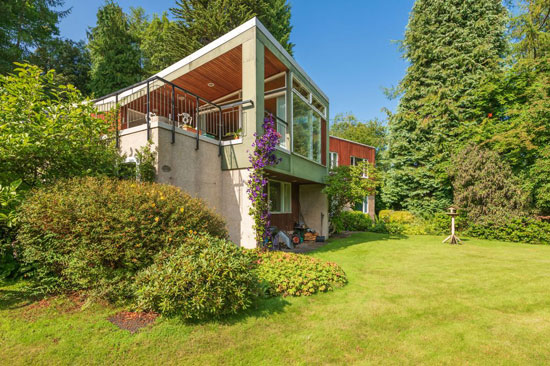 Again, the agent goes into a lot of detail here, so if you know your plants, have a read of the listing. Suffice to say that a lot of effort has gone into the outside space, with a mix of rare and attractive specimens for maximum impact.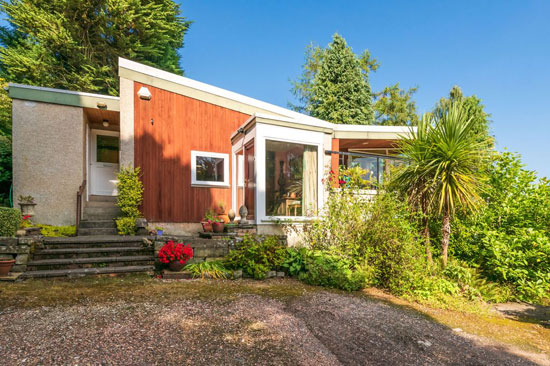 You get 3.6 acres in total, a mix of lawn, well-stocked borders and extensive woodland, with a curving drive taking you through it and to the house. You can see why that balcony area is so appealing.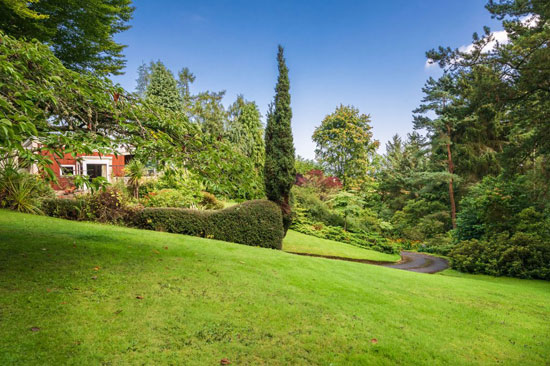 So much detail on the listing, so have a look at that. How much? This one is offers over £360,000, which doesn't sound a lot when you consider what you get here. Especially if you are used to looking at city house prices.
Images and details courtesy of Jameson and Mackay. For more details and to make an enquiry, please visit the website.
Huge thanks to Stefi Orazi for flagging this one up!