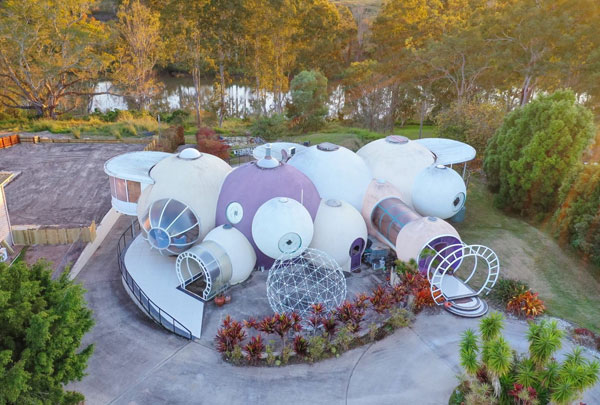 Like nothing else I've seen and like nothing else in the world. This Graham Birchall Bubble House in Karalee, Queensland, Australia is up for sale.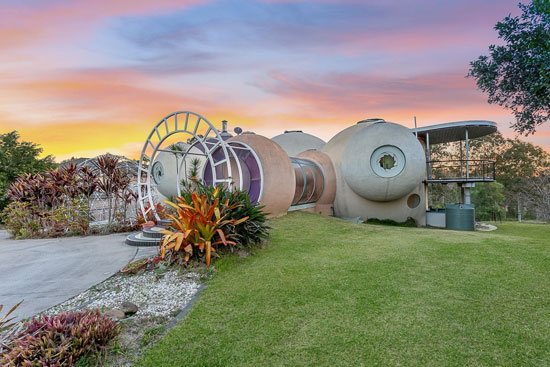 A truly remarkable design and something you will love or hate. Some people will be fascinated by the creativity and the boldness of design, as well as the prospect of owning something unique. Others will run away from it for pretty much the same reasons.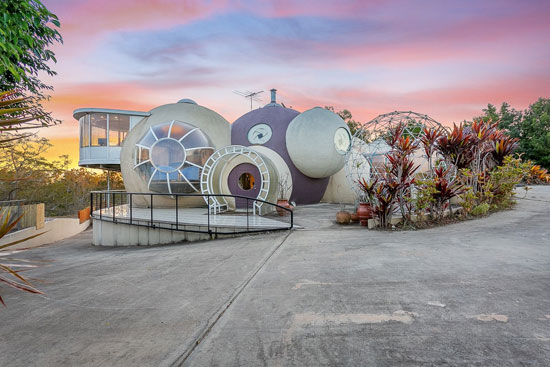 In truth, I'm not sure where I stand with it. I love the idea of the house, as well as the domes. I'm a huge fan of a circular house and have featured many in the past. But I'm not sure I could settle into this one. It just feels like the bar has been pushed up a little too high for me. But others will almost certainly disagree.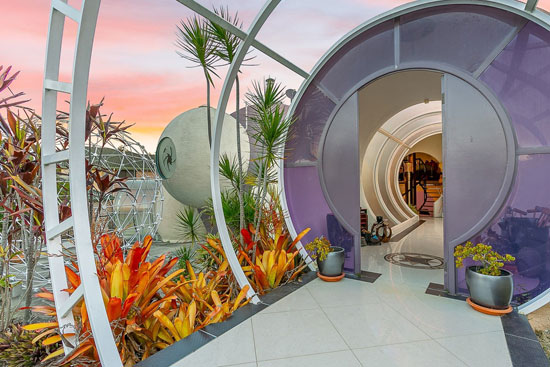 The Bubble House was designed by world-renowned Architect Graham Birchall and started life as a 'thesis idea' around 36 years ago, described as 'an ode to strength, beauty and the simplicity of the humble circle'.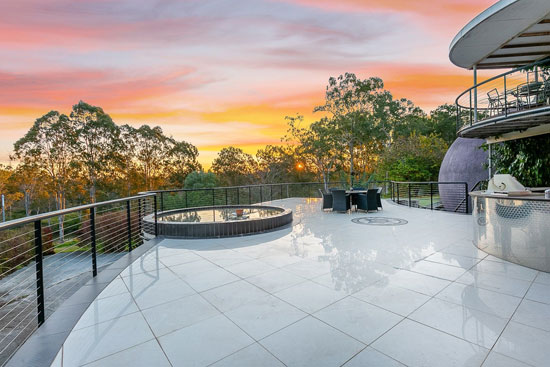 Unlike many similar ideas, this one shifted from the drawing board to reality, becoming the family home for the architect. Yes, that's right, this is the first time it has been offered for sale.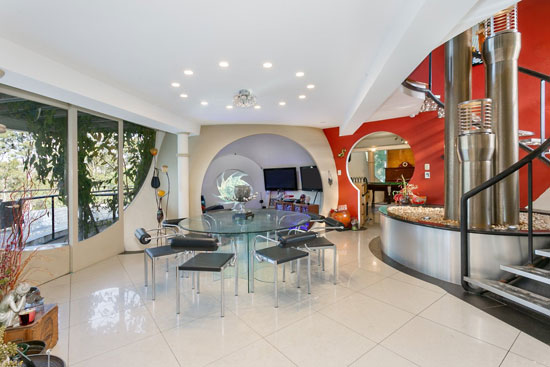 The finished design grew to become 11 intersecting circular domes which range from 4m to 8m in diameter and a total of 20 rooms within. The remote 'iris circular shutters' also provide privacy, function and form.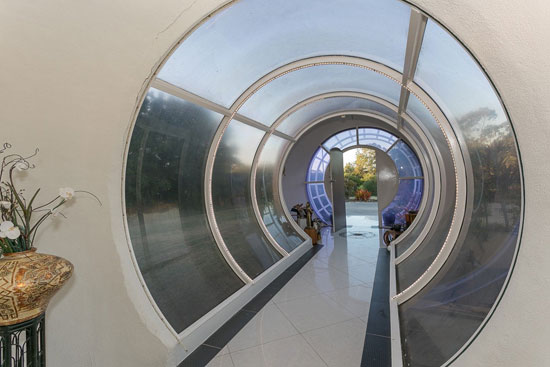 The end result looks like the backdrop to a sci-fi movie set in the distant future. Yet despite that, the interior is perhaps more traditional than you might expect.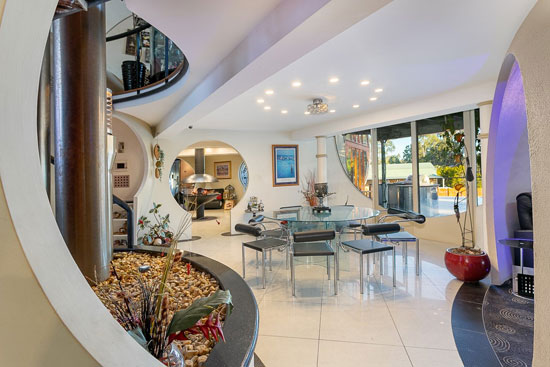 Not that traditional of course. This is a house made up of domes. Nothing will bring that back into the world of tradition. But the finishes just look a little more mainstream than you might expect. That is probably down to the furnishings and decor. A more bold approach could take this one completely off the scale.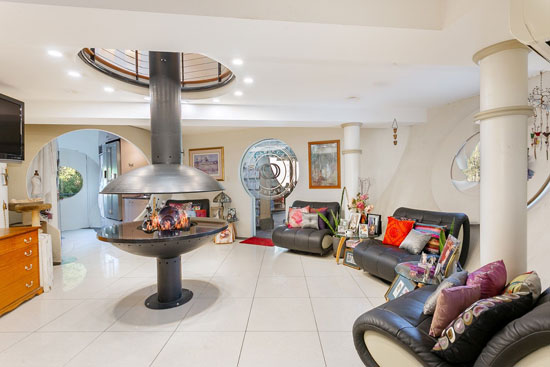 Saying that the interior does have plenty of eye-catching detail around the place. Some amazing tunnels, circular entrances, curved stairways, a wonderful feature fireplace, cosy mini-pods, a circular kitchen created by a traditional boat builder, a curvy bar area, a similarly-shaped office space and balconies to take in the scenery.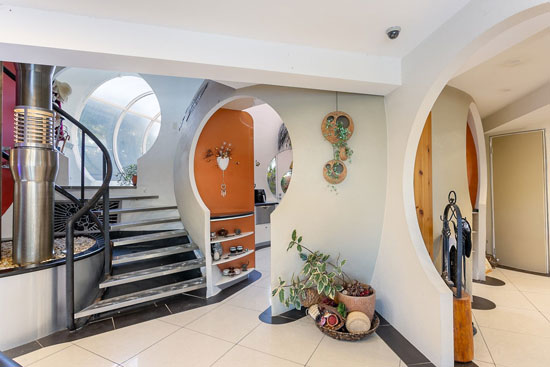 There is a lot going on here and you'll need a few minutes to go through toe imagery and take it all in. But as I said, the house is a more traditional living space inside than you might imagine and would easily lend itself to being a family home for someone with a love of the unusual.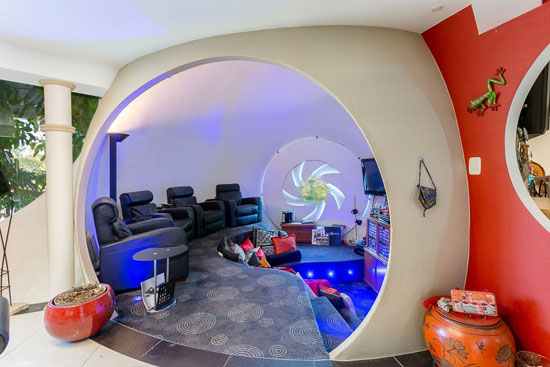 If that's you, then you will probably be interested in the layout of this one, which isn't over a single level – there are three floors to the Bubble House.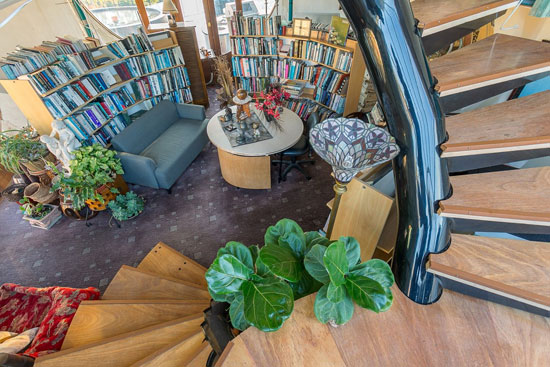 The main level, which is level one, has the entrance tunnel. Beyond that is the kitchen, a dining area, as living room, a library with office entry, a media room, a sorriest bar, laundry, powder room, alfresco main terrace and finally, a golf tee.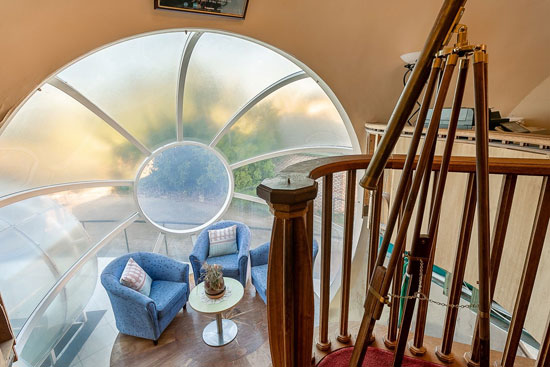 Head up to level two and that features a second library, a private office, kitchenette, two bedrooms, the master bedroom with en-suite, walk-in wardrobe and private balcony, the family bathroom, the 'cathedral room', sitting room and a terrace balcony.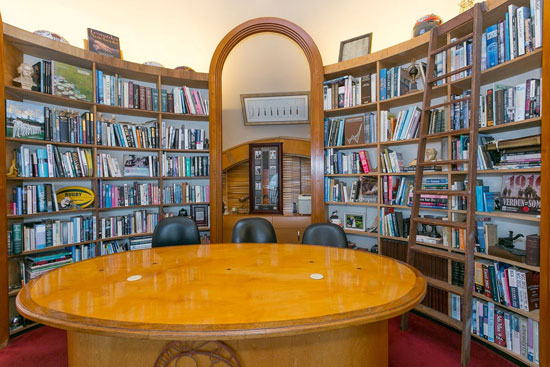 There is a third floor, but that's actually the basement. Down there you will find the wine cellar, a separate toilet and a four-car remote lock-up garage, along with a workshop.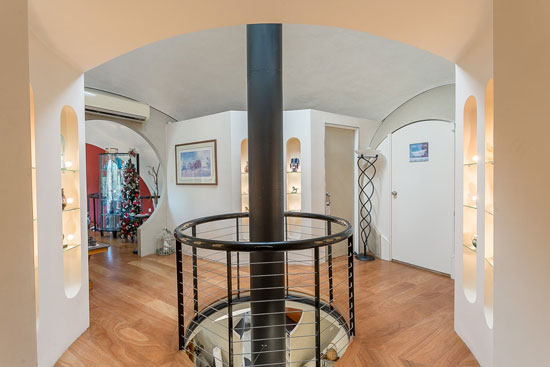 Plenty of land too, as well as river frontage and although quite isolated judging by the listing, not far from the facilities of the Ipswich City.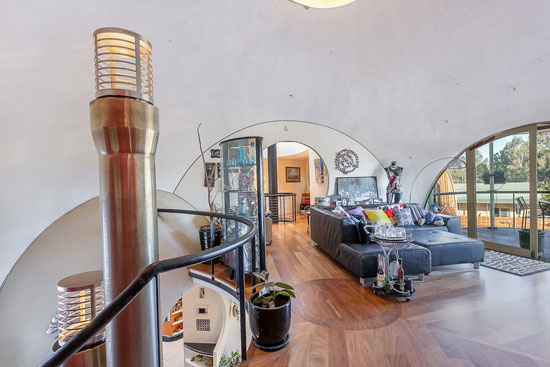 A very special house and unlikely to be cheap. Not that I know for sure. No price is listed, but you can contact the agent with an expression of interest.
Images and details courtesy of Domain. For more details and to make an enquiry, please visit the website.
Huge thanks to everyone who sent this in.