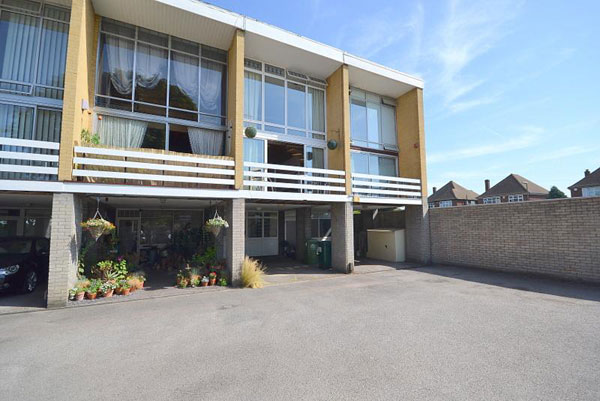 Not one of the larger designs, but this 1960s Edward Schoolheifer townhouse in Manygate Lane, Shepperton, Surrey is still of interest.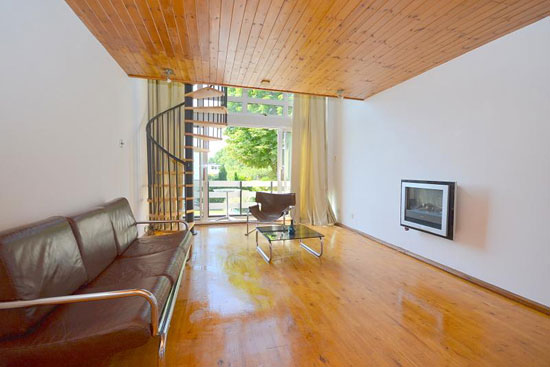 I have featured one of these in the past, but that was way back in 2012 when this site was in its infancy. That past house doesn't look much different from this one. In fact, I did wonder if it is the same one. Could be, but not really sure. Of course, the price has jumped up too.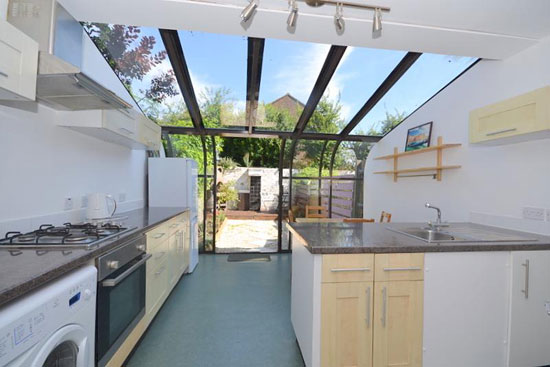 Anyway, let's focus on the house rather than the numbers, which, like all the others, was designed by the Swiss architect Edward Schoolheifer and built in 1964 by Lyons Construction. Affordable and stylish modernism of the day and a development that has stood the test of time. These houses are still very hip and much sought-after.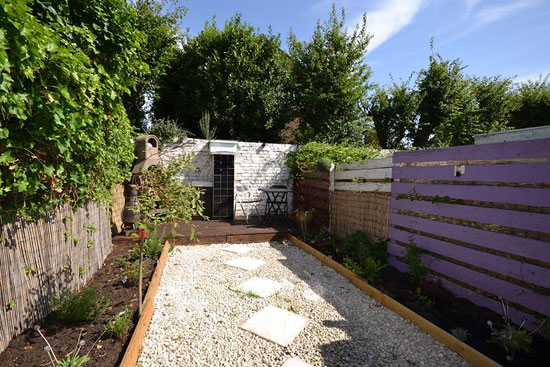 Has this one changed? Well, yes and no. Nothing architecturally significant. This is pretty much the townhouse Schoolheifer designed in the first half of the 1960s. But there are a variety of updates here.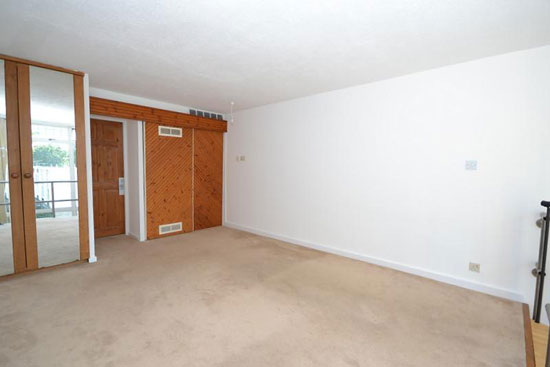 The large windows are, of course, still a key feature. The wood flooring and ceiling is still here too, as is the spiral staircase. But updates to the house include double glazing, possibly a glazed addition (I'm not sure if that is original or not to be honest) and various cosmetic updates. As I said, nothing radical if this is the kind of house you like.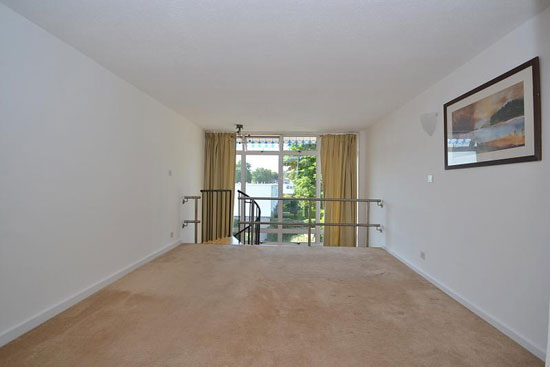 The accommodation is open-plan and laid out over three floors with full-height picture windows and a balcony overlooking the landscaped gardens to the front. Yes, the era of communal space.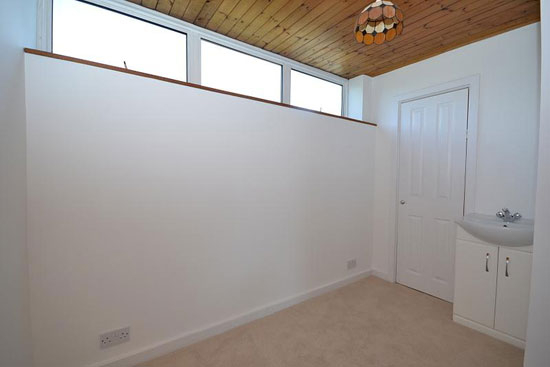 The entrance is approached via an integral carport, with a cloakroom, study and conservatory opening onto the private courtyard garden to the rear. The kitchen is also to the rear, complete with all the units you would expect of a modern kitchen.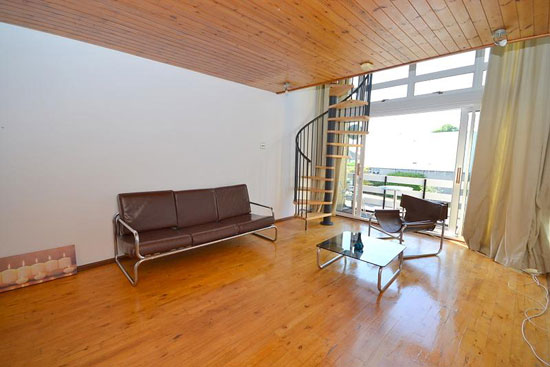 A spiral staircase leads to the first floor with its large open-plan living room with full-width doors opening onto a south-facing balcony. The first of the bedrooms is also on this floor. A further open-tread staircase leads to a galleried bedroom with built-in wardrobes and a modern bathroom.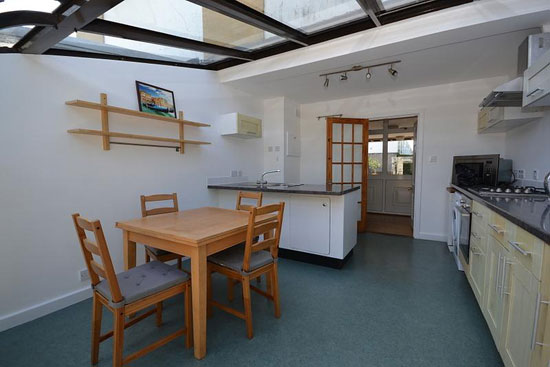 As I mentioned, a carport and private garden space too, with communal greenery not far from the house and a big bonus of living on Manygate Lane.
As for the price, you are looking at £375,000.
Images and details courtesy of Curchods. For more details and to make an enquiry, please visit the website.