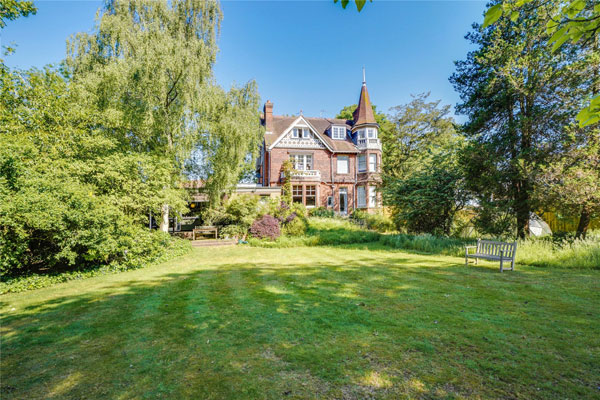 To say this is a rare opportunity is an understatement. A chance to own Eric Lyons Mill House and midcentury studio in East Molesey, Surrey.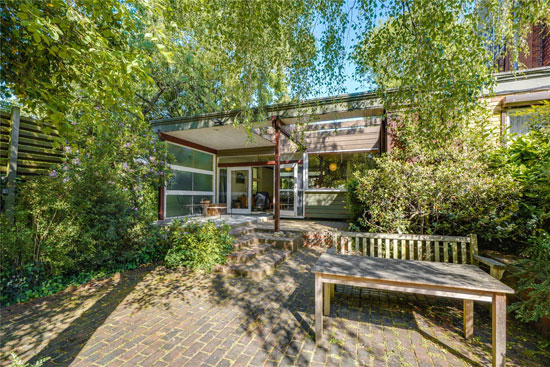 Amazingly, the agent doesn't mention the connection at all in the listing. Thanks to Dave (a Span house owner) for spotting it and after comparing archive photos, I can confirm that this is Mill House.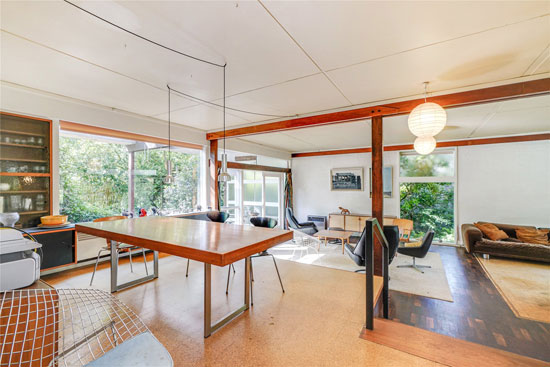 For the uninitiated, Eric Lyons was a noted architect and designer in the early part of the 20th century, even working for Walter Gropius and Maxwell Fry, in the short time that Gropius was in the UK. But he is best known for the Span House developments.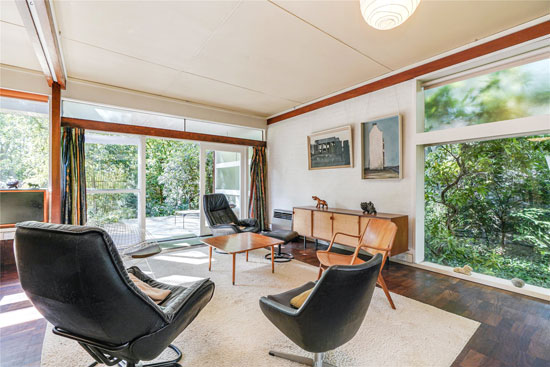 Lyons was a partner in the Span company and was behind all of the lovely Span Houses I have featured on this site in the past. Affordable modernism designed with an eye to light, space and of course, the generous communal gardens. Communal living that was all about the sense of community.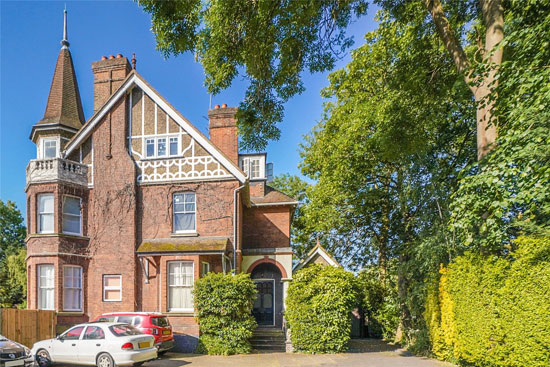 I feature plenty of those, but this is the house of the man himself. As you can see, it might not be the house you expect of Eric Lyons. But it isn't quite the period property you first see either.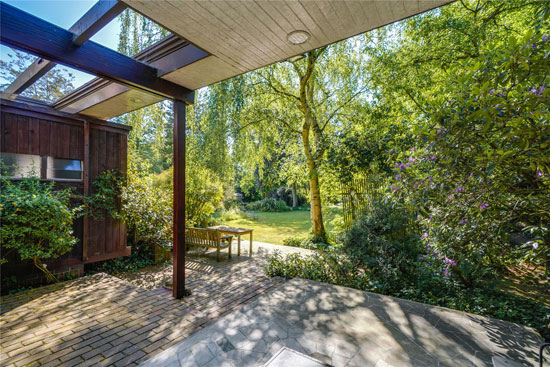 Eric Lyons moved into Mill House in the 1940s, around the time that Span was just getting off the ground. He established it as his work/life base, with offices initially set around the turreted part of the house. But that wasn't quite the end of it.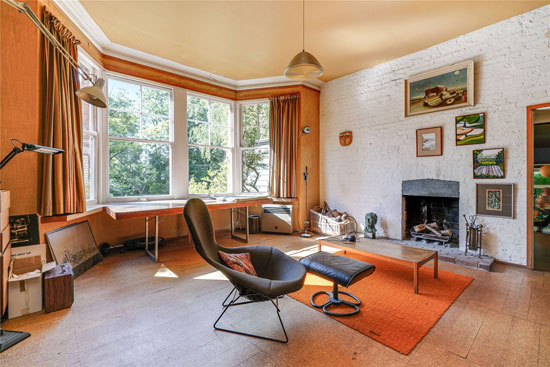 In 1956, he added the midcentury modern extension. A single-storey building that was open-plan and heavy on glass, creating a delightful, bright working space that also offered some wonderful views of the garden. In a way, a hint of what Span was offering around that time.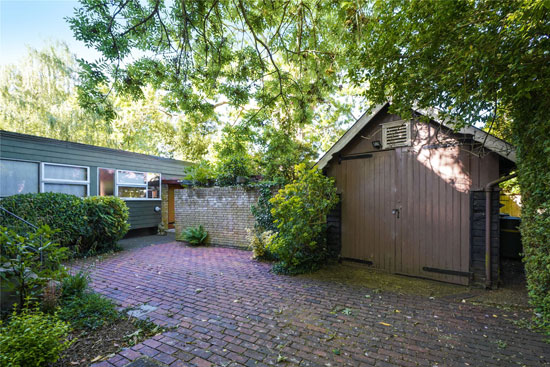 Eric Lyons passed away in 1980 and to be honest, I don't know much about what has happened to Mill House in the intervening years. It has never been on the market for over 75 years, which suggests the Lyons family is now selling it.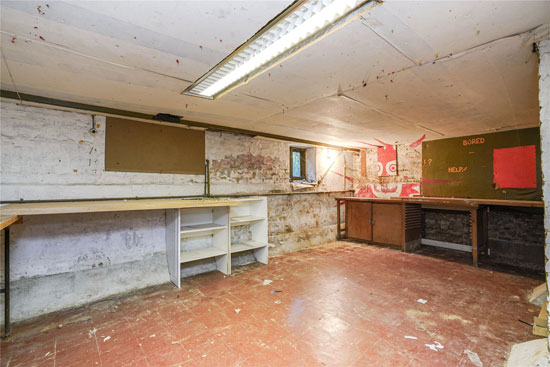 However, it is now laid out as four separate apartments. What will it be next? That's the big question.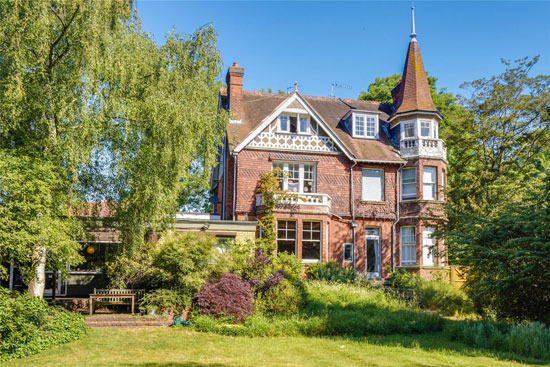 This one is listed as a Victorian property in need of refurbishment and with 'development potential' subject to planning permission. With its sought-after location and river frontage, it could be a house under threat. Saying that the agent also has this as a 'unique opportunity to renovate back to an impressive single residence', which would be the ideal scenario. But with the asking price, that's probably a tough pitch.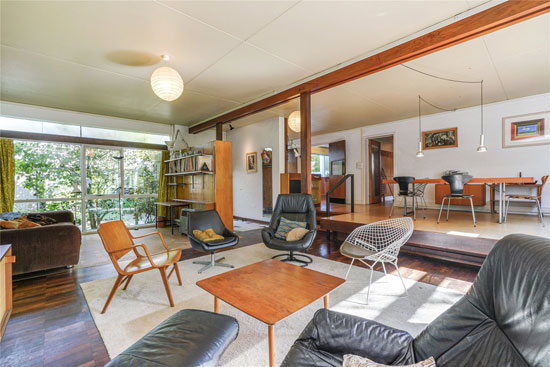 The studio itself is just amazing. It looks pretty much untouched since it was the beating heart of Span and as such, is likely to be of appeal to a lot of people. Perhaps the problem here is that the people who want 1950s midcentury modern might not want a large Victorian house too. Although its heritage might change that.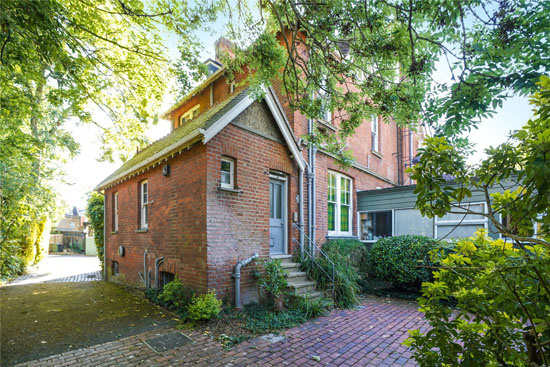 There isn't a lot of imagery available for the main house. The one photo it does show hints that the main house is, like the studio, untouched by time. But I suspect that isn't the case overall and viewing is certainly required. But one thing is for sure. There is a lot of space here inside and out, which is reflected in the price.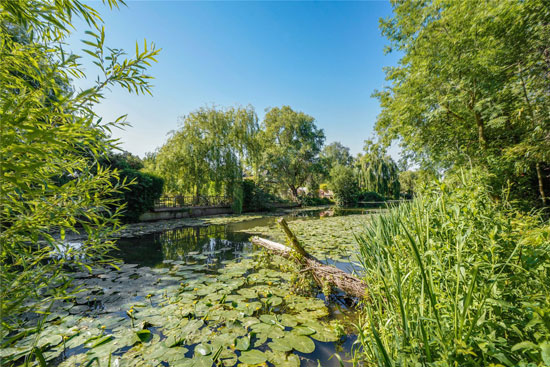 As I said, the building is currently split into apartments, so it's hard to describe the floorspace adequately. But I'll give it a go. The ground floor has a library, bedroom/sitting room, kitchen, bathroom utility, hallway and storage space. it also connected to the midcentury modern extension.
That is largely open-plan, with a terrace, bedroom with wardrobe area, kitchen and bathroom. The first floor has a living room, two bedrooms, a kitchen and a bathroom while the second floor has a kitchen, two bedrooms, a reception and a bathroom.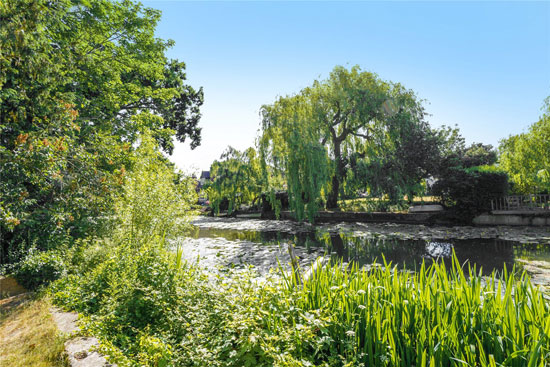 There is also a sizeable cellar here with a number of individual rooms plus garage with garden outbuilding. Oh yes, gardens too.
Those gardens include a tree-lined, private drive and 'mature grounds' leading onto the banks of the River Mole. The gardens extend to over 50 metres with river frontage of approximately 35 metres.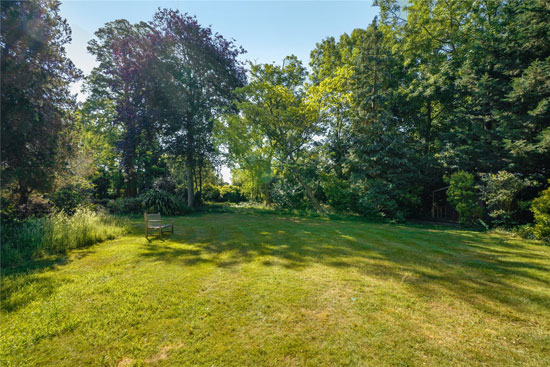 So a lot of use inside and out, a very interesting back story and a midcentury modern extension, all in a very desirable location. If you want this, you are looking at something in the region of £3,500,000.
Images and details courtesy of John D Wood. For more details and to make an enquiry, please visit the website.