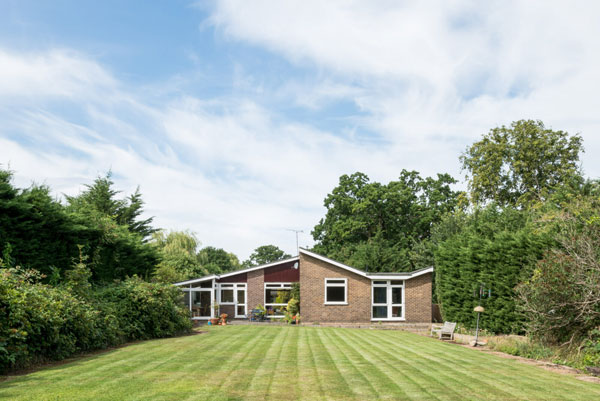 It's the roof that catches my eye with this 1960s modern house in Oakwood, London N14. But it offers much more too.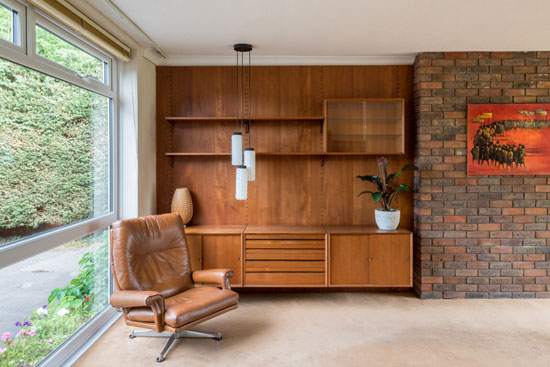 On the face of it a typical 1960s modern or even midcentury modern house. And there's absolutely nothing wrong with that. It sits in a partially wooded plot of just under an acre and was commissioned by the current owner. Yes, it's a first-time on the market.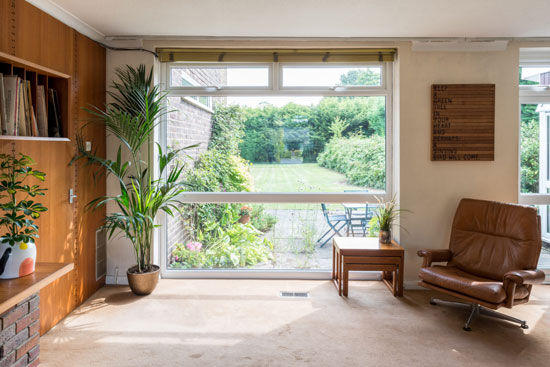 But there are a few standout details here, which obviously start with that roof configuration. It's not a huge thing, but the angled roof really does make this one (and similar designs) stand out. Eye-catching and rather cool.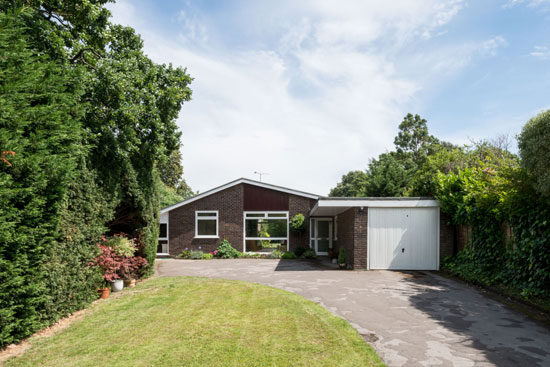 It's not the only standout though. I love the architecture itself with its full-height windows and open layout. I also love the fact that the house has been updated without losing the appeal of the original design.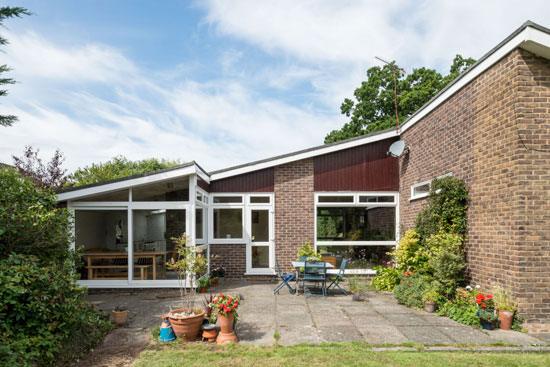 When houses come to the market for the first time they tend to be either time capsules or beautifully maintained. The original owners commissioned these places as their 'dream home' and as such, they don't tend to change a great deal.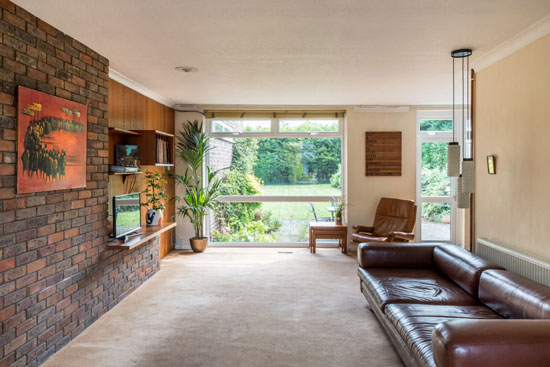 With this one, it's certainly not a time capsule. But it does have original details intact. Exported brick, the wood ceilings (in places), original light fittings, internal doors and original built-ins for example.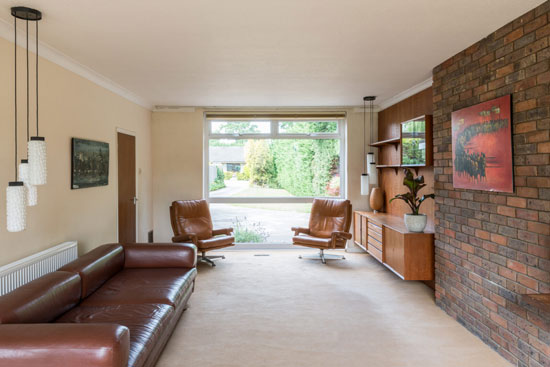 But this isn't quite a step back in time. The owner has updated and maintained to a high standard, with the kitchen, bathroom and utility likely to have been updated/extended in the very recent past. Of course. Functional areas that perhaps needed a refresh. Outside of that, things have just been looked after.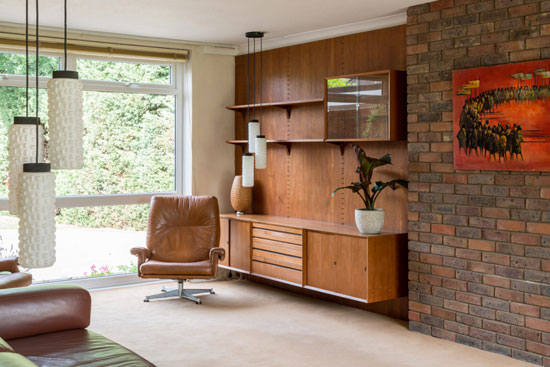 There is a good amount of living space here too, as well as all of that outside space. Around 1,900 sq. ft. in total once you get through the front door.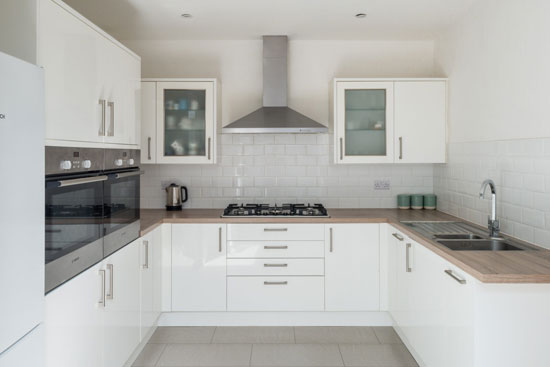 The house is designed in two sections. To one side, an open-plan living and dining area, kitchen, utility room and breakfast room, and to the other, sleeping accommodation.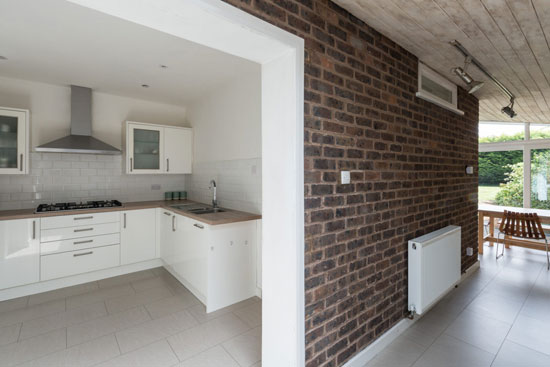 The dual aspect open-plan living room has some original teak panelling and exposed-brick walls. A glazed door opens straight onto that sizeable garden. To the right is space that opens to the kitchen, with room for a dining table and chairs.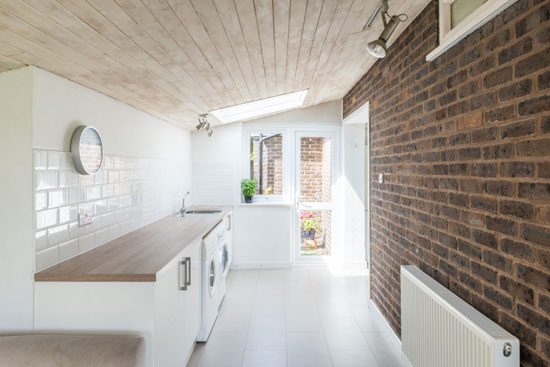 A later addition to the house is a utility room and breakfast room, with a large skylight in a pitched, wood-clad ceiling. Beyond that, double-glazed doors open onto a 'substantial paved area' of the garden.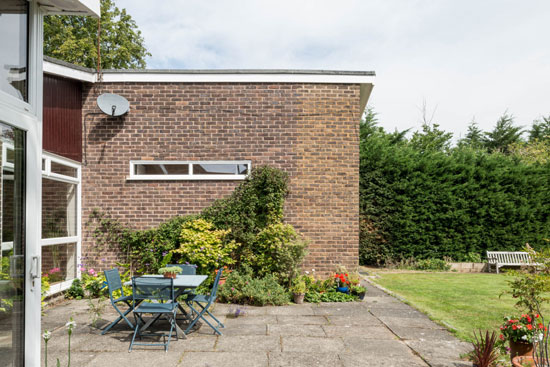 The 'sleeping accommodation' is made up of the master bedroom with en-suite shower room and external access to the back garden along with three further bedrooms, two of which have built-in wardrobes plus a shared family bathroom.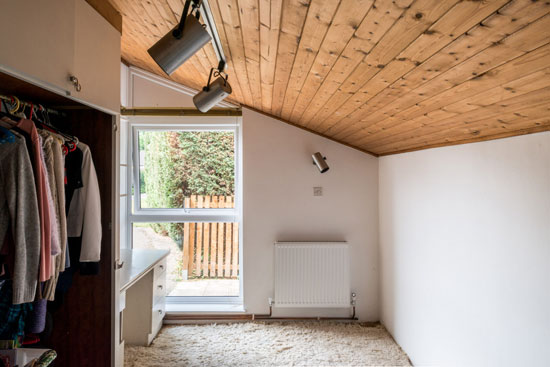 So, that outside space. Here's a talking point for any new buyer. For the rear lawn, turf has been repurposed from Lord's Cricket Ground, after the MCC relayed the surface in 2002. So your very own piece of cricketing history there.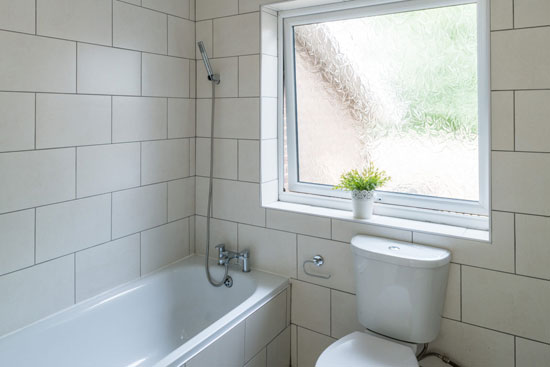 The original garage has been divided to maintain garage/storage space at the front, with the remainder being converted into a study. Beyond that, the house is surrounded by 'expansive green spaces', including Oakwood Park, which is a stone's throw from the house. Trent Country Park and its 400 acres are also on your doorstep. Undeniably a nice spot to live.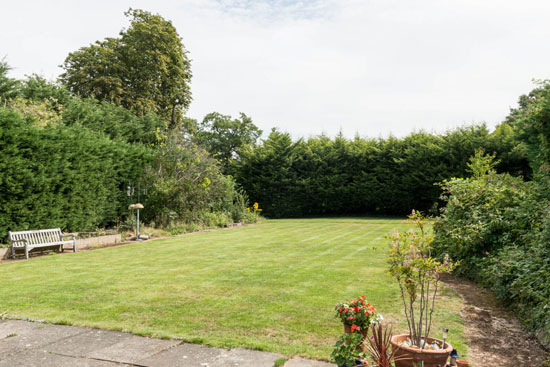 If it happens to be where you want to live, the house is on the market for £1,250,000.
Images and details courtesy of The Modern House. For more details and to make an enquiry, please visit the website.