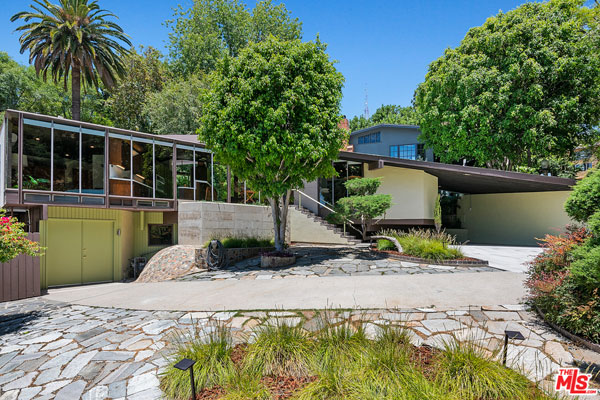 Amazingly, the Harry and Pauline Williams Residence by John Lautner in Hollywood, California, USA is up for sale for the first time.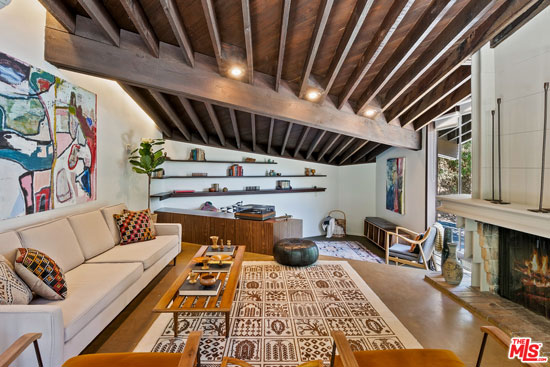 I know that is amazing. A midcentury modern house with a strong pedigree in sight of the Hollywood sign has never changed hands since it was constructed back in 1952. Almost 70 years of this house being in the same ownership. That really is something.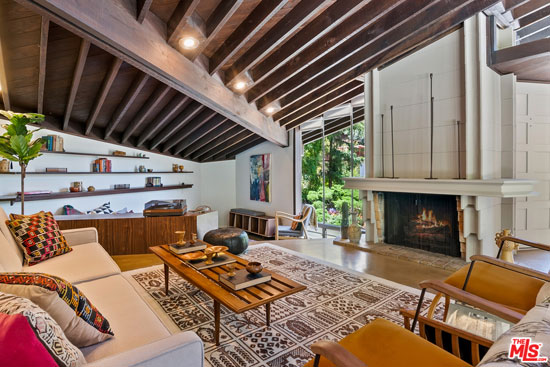 On the back of that, you would expect this 1950s house to be some kind of time capsule in need of renovation. That's certainly not the case.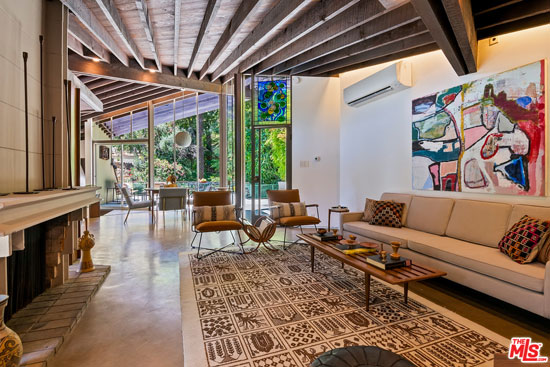 The house has been 'lovingly and sensitively restored' by the Williams family in conjunction with Helena Arahuete, who began working with John Lautner back in 1971. It shows.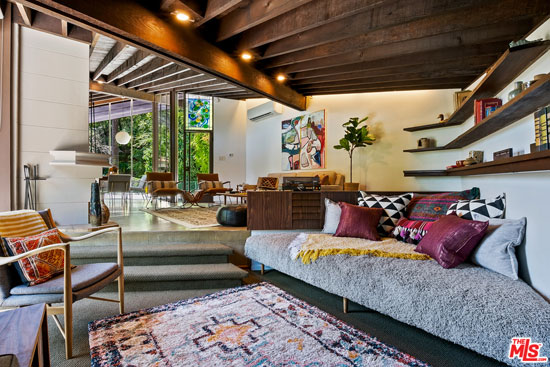 This house looks like the builders have just walked out, with every detail picture-perfect. But at the same time still looking like a family home. It's designed for a family, not the backdrop to a fashion shoot.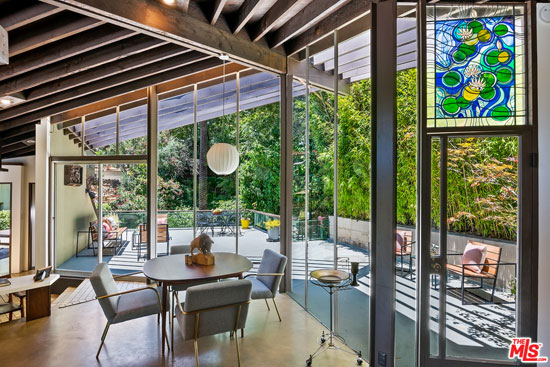 That was always the intention. The Harry and Pauline Williams Residence was commissioned by Mr Williams for his young family, with the prospective owner sold on the design and the architect after a meeting at his family-owned Beachwood Market.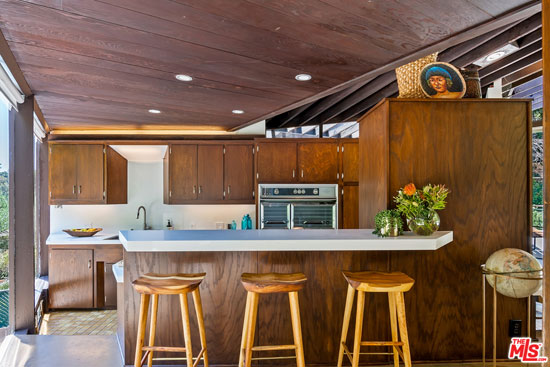 The end result is what you see, which is a fine and untouched example of Lautner's early work, with some interesting details unique to this particular house,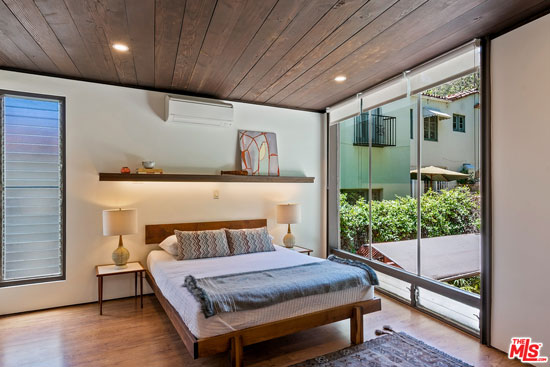 That includes custom built-in furniture, polished concrete floors with 'radiant heat', and the only Lautner-designed inter-locking concrete block fireplace.
The design itself is a joy too. Typical of the midcentury modern movement but at the same time a cut above, it has the 'dramatically angled' Douglas Fir beamed ceilings, walls of glass and lots of open living space. A design that blurs the line between outside and inside space and a design that really has stood the test of time.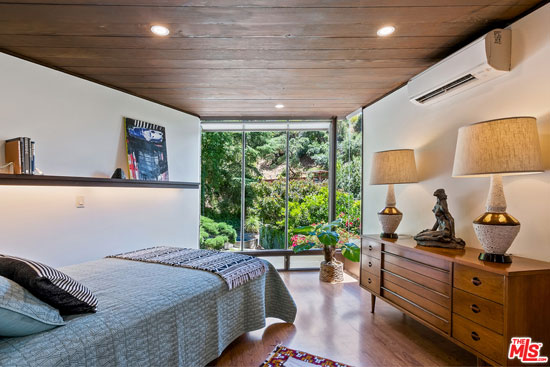 There is so much to appreciate in this house from even the most casual of glances. As I said, the design itself, as well as the interior with the dramatic fireplace, those ceilings and the built-in furnishings.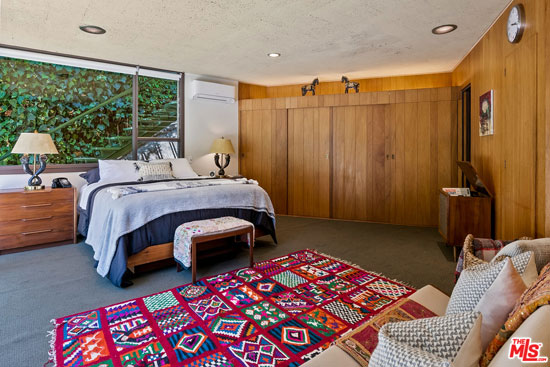 But beyond that, there's the lovely flow of space, the different levels, what looks like an original kitchen area, the fuss-free bedrooms (some with custom built-in storage and all with the walls of glass), the entertaining area outside and a surprising amount of storage/utility space below the house too.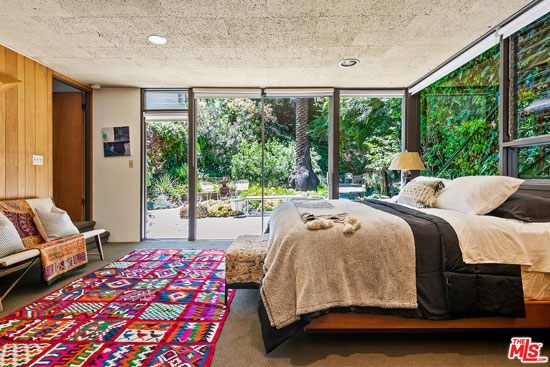 Of course, this is quite a populous area, but there is still a good amount of privacy built into this one too despite all of that patio area and glass. Some parts seem to be overlooked, but much of your house is shielded from prying eyes.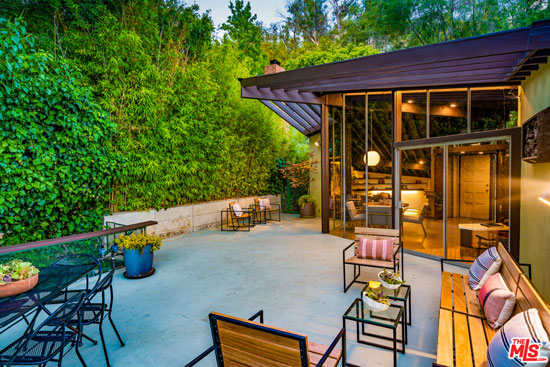 As for space, this has around 1,647 sq. ft. of it, which includes three bedrooms and two bathrooms. Beyond that, you also get a family room, dining room, living room, a 'bonus' room and what seems to be a large laundry area below right now. If you want a better idea, this is certainly a house to view.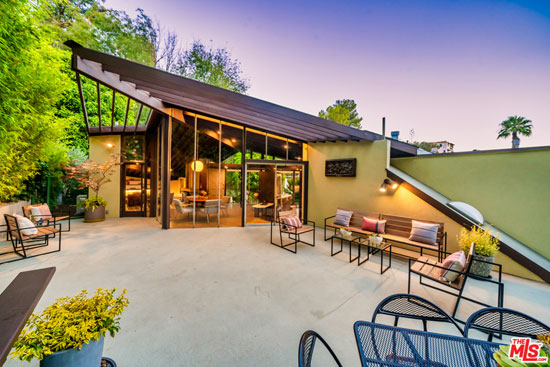 There is also a carport and driveway attached, with lots of patio around the house to hang out and take in some views. Your own greenery too, which you might not expect.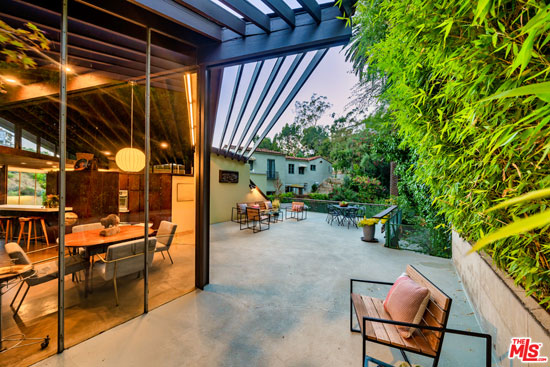 $1,895,000 is a lot of money, but even taking that into account, I can't see this one hanging about long and in truth, I suspect it might make more than that list price when all the bids have been taken into consideration. A dream of a house, but one that will remain a dream for most of us.
Images and details courtesy of Redfin. For more details and to make an enquiry, please visit the website.
Big thanks to Adam for the tip-off!