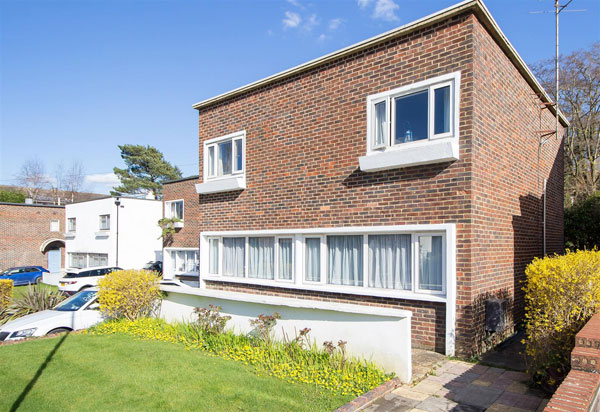 A 1930s Berthold Lubektin modern house in Haywards Heath, West Sussex is up for sale and even better, it has just had a price cut.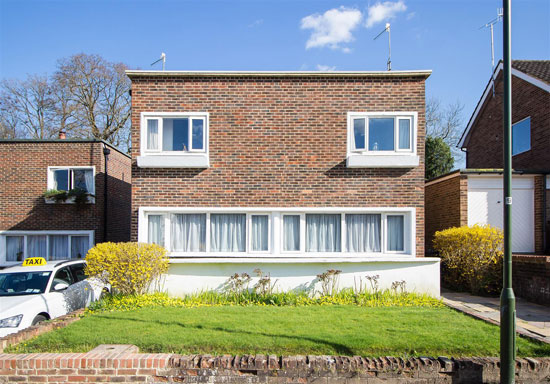 But note that this one might well need a bit of work to bring it back to its best. Not that I am saying that it's a bad thing. On the contrary, the lack of work on this one should mean a wealth of original features still in place.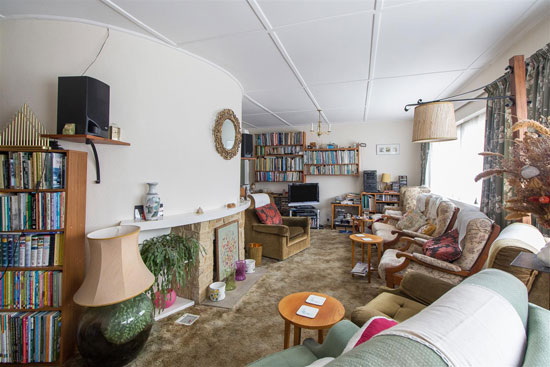 Grade II-listed, this is one of a group of houses dating back to around 1936. A modernist estate if you like.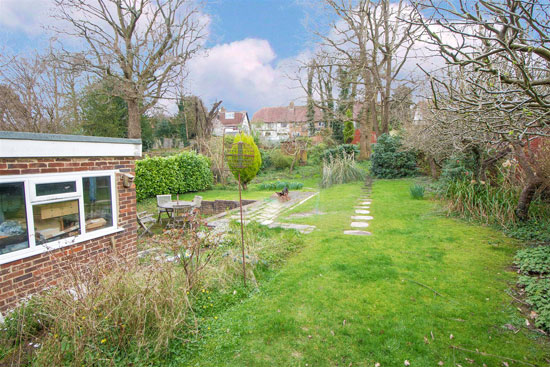 In fact, this was an experiment in affordable modernism with Lubetkin working in conjunction with Tecton to design houses for 'ordinary people'. A number were built in various sizes. This is one of the larger detached houses, which is a Type B or Type C, but I'm not completely sure. Possibly a Type C if I had to guess, but do check with the agent or the seller.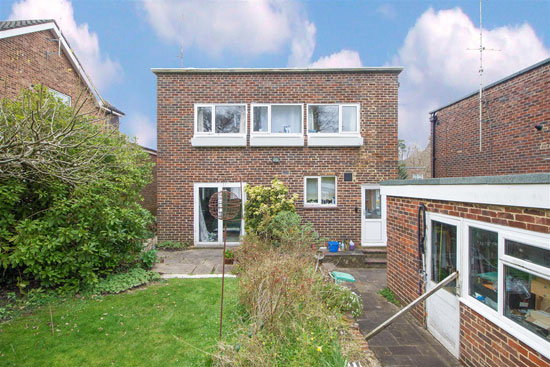 It isn't an 'untouched' house, as there is plenty of evidence of upgrades throughout. But the key features are in place. That's essentially the architecture and the way the house is laid out.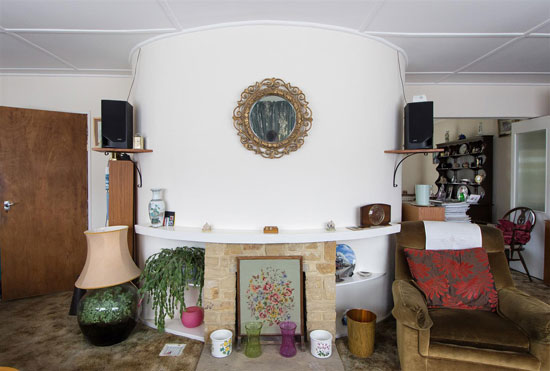 The architecture hasn't been tampered with thankfully, although it looks like there is new double glazing here (no surprise) and a door that's fairly contemporary too. But the curved concrete porch is still in place, the built-in window boxes and the window arrangement is as it should be.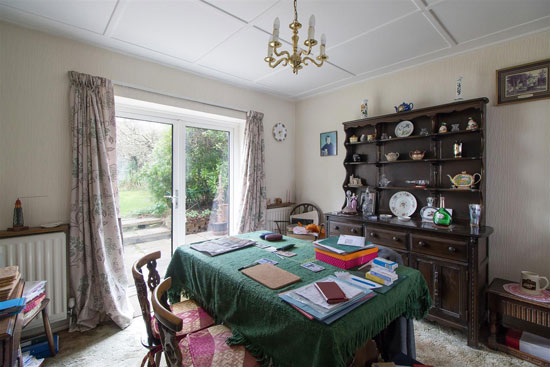 Inside, the circular fireplace is still there, with its enclosed stair snaking around the chimney. Other details are also scattered around, everything from the serving hatch to some of the internal doors. But as I said, updates have been undertaken over the years.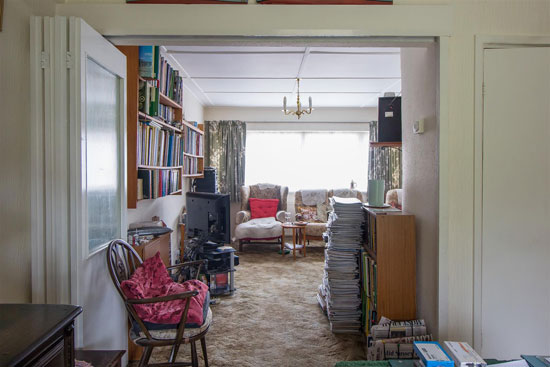 Someone needs to come in and have a good look at this one, rip out some of those updates and replace them with something more 'in keeping' or a little more minimal to show off the original touches at their best. It just needs a bit of investment and a fresh pair of eyes.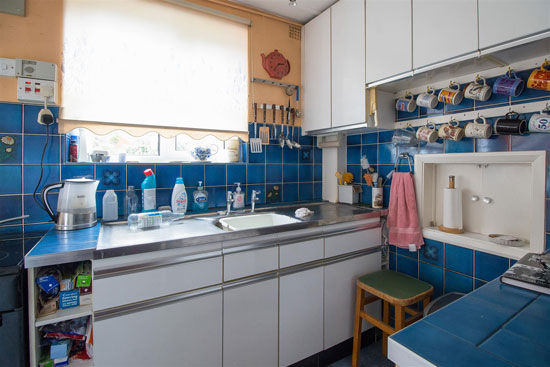 If you decide it's the project for you then you might want to know about the space here, which is perhaps more than you would expect both inside and out. Yes, back in the 1930s developers were more generous with their plots than they would be today.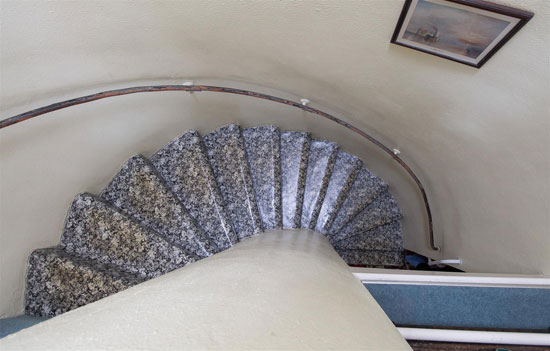 Head inside and you will find a 23 ft. sitting room which extends across the entire frontage of the house with full-width windows as well as the feature curved wall with fireplace.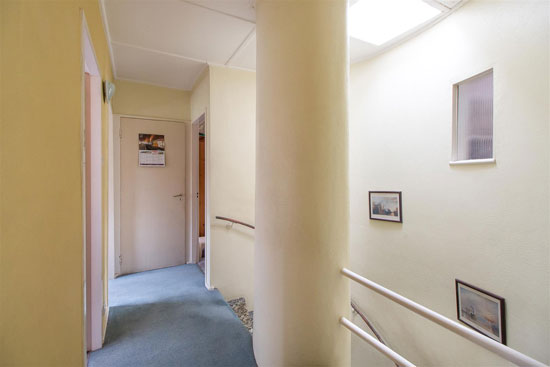 That room connects to a separate dining room through the original folding door and has sliding doors opening on to the garden. The kitchen has the traditional serving hatch through to the dining room and a door on to the rear garden.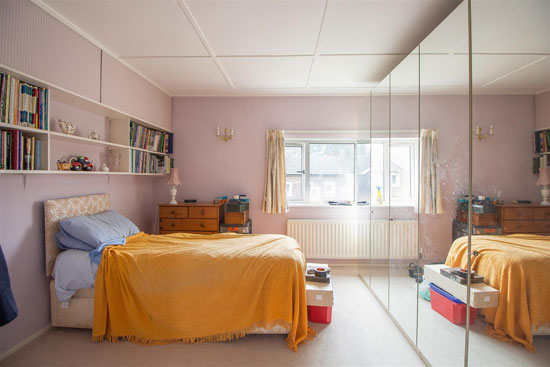 Take a trip up the original spiral staircase and you will find two 'sizeable' double bedrooms, two single bedrooms, a bathroom and a separate cloakroom.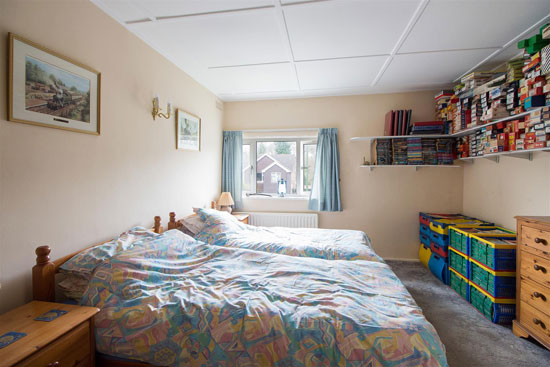 As I said, the outside space is a big selling point too. To the rear is a long garden that extending to approximately 150 ft. which is a mix of established trees and plants and a large lawn. You also get driveway parking for two or three cars which leads to a large garage/workshop and 'garden lavatory'.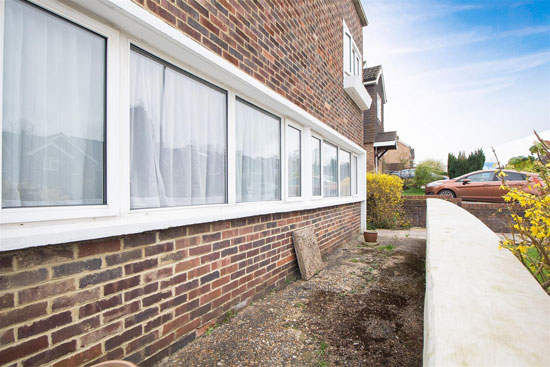 Up for £450,000 originally, the house is now for sale for £425,000.
Images and details courtesy of PSP Homes. For more details and to make an enquiry please visit the website.