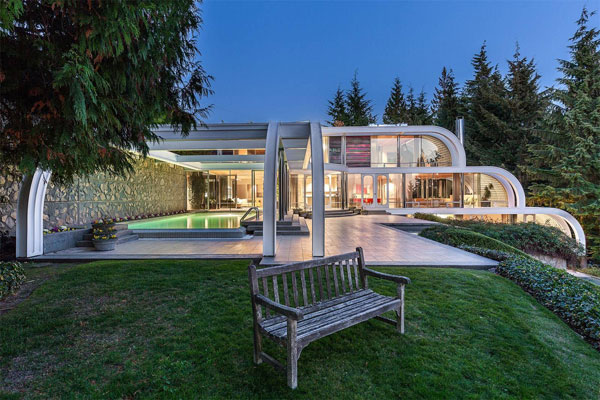 It doesn't get more spectacular than this. The Arthur Erickson's Eppich 2 House in West Vancouver, British Columbia, Canada is up for sale.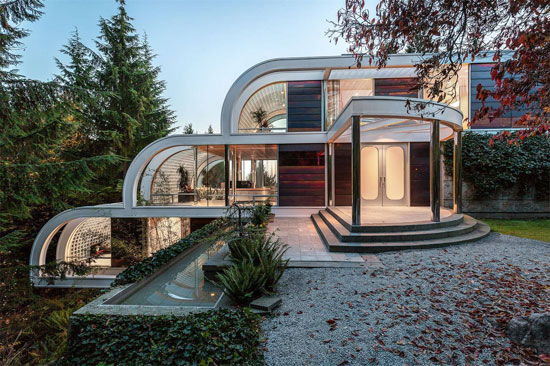 This is a bold statement from a significant Canadian architect. In fact, Eppich 2 was described as the architect's 'most complete work' by the man himself. Several decades on and this is still a design that stops you dead in your tracks.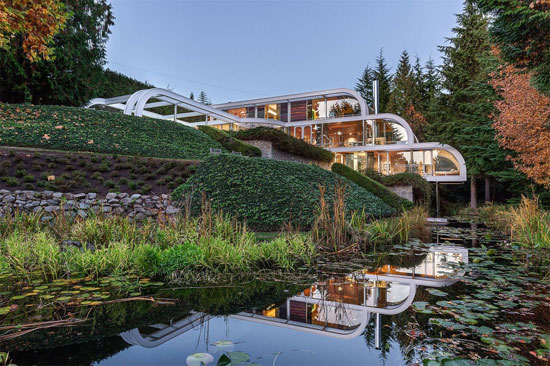 The house was actually designed in 1979, but it wasn't actually completed until the late 1980s. The house was built for Hugo Eppich, who was the co-founder of Ebco, a heavy machining and fabrication company in Canada and someone who obviously took a key role in its construction.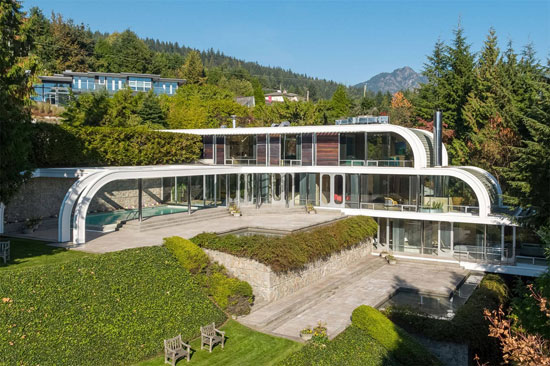 In fact, most of the furnishings in this house were designed by the architect in conjunction with Francisco Kripacz and manufactured by Eppich's Ebco company.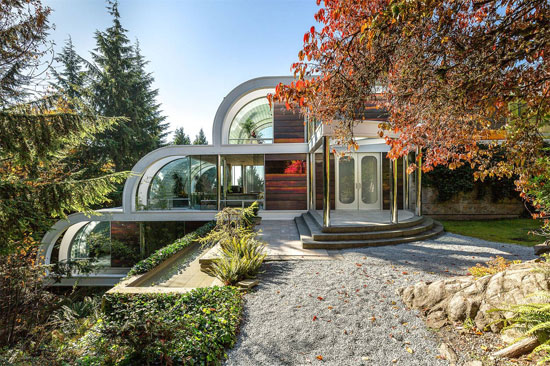 If you are wondering what they look like, just have a look round the images on the listing. Hugo Eppich still owns this place and with a couple of minor exceptions, nothing has really changed since the house was completed a few decades back.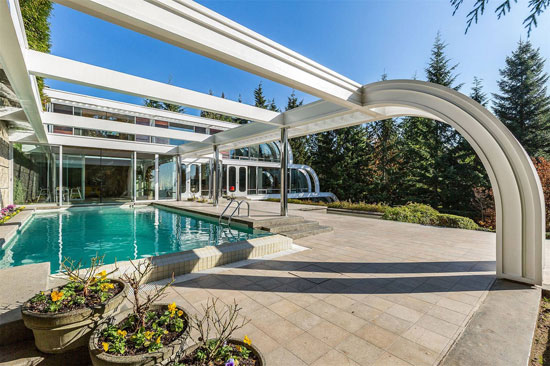 The architecture certainly hasn't changed. Sitting on a hillside location with a flowing creek passing by, the house is a mix of glass and steel, with more curves than you can count.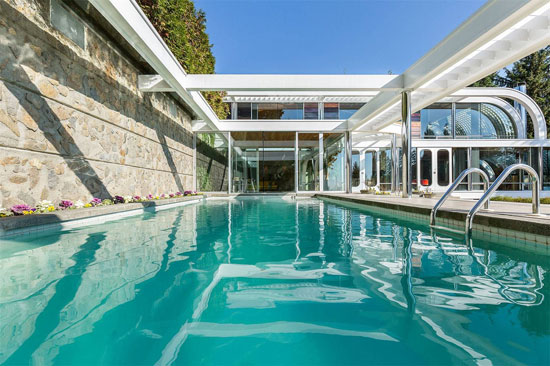 Not only is the location of the house a sun trap, it's also designed to being all that sunshine in, with walls of glass pretty much throughout the place and across all of those curved levels. When the weather does get hot, you can also hop out of the main house and take a dip in that rather lovely pool to cool down too.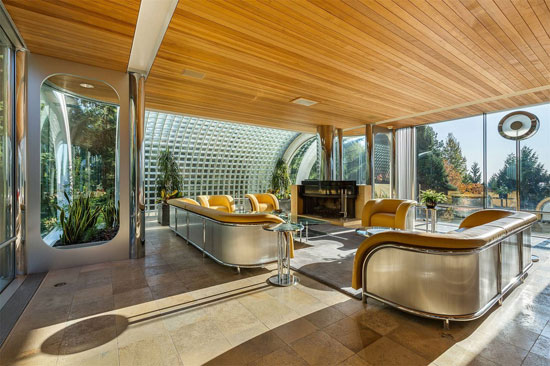 Of course, this one is big. Very big. There's around 7,000 sq. ft. of living space over the three levels, which are set at right angles to the slope of the site.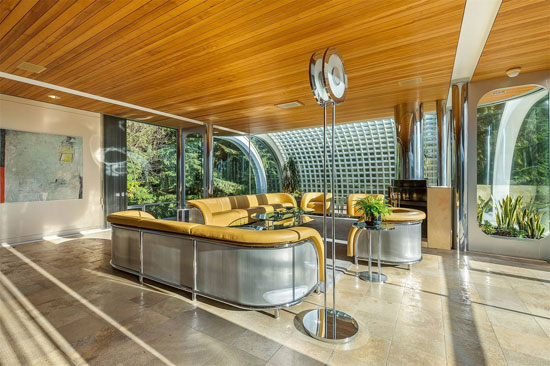 The primary living level, which is the one with the pool and recreation facilities, apparently separates the children's level from the parent's level. If you have young children, I'm guessing you can see what a bonus that might be at times.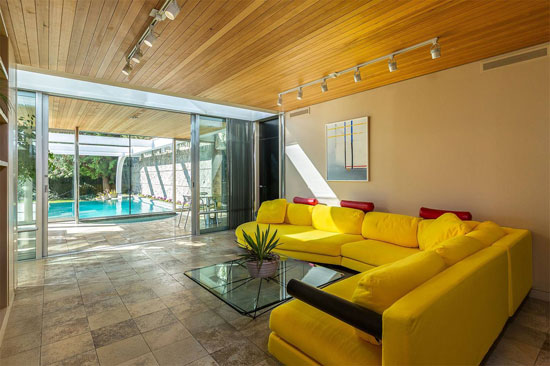 The other two levels are 'perched in terraces' cut parallel into the site and retained by stone planter walls, according to the official Arthur Erickson site, while each level 'terminates in a half vault greenhouse space of glass block' for privacy from neighbouring houses.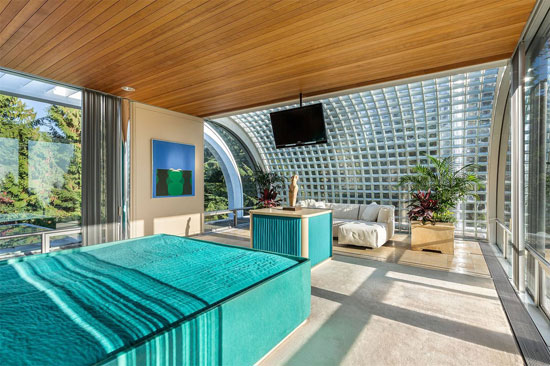 Inside really is everything you would expect and hope it would be. Those amazing furnishings I mentioned sit proudly in this spacious house, which also has some amazing wood ceilings and chrome-like pillars for added effect.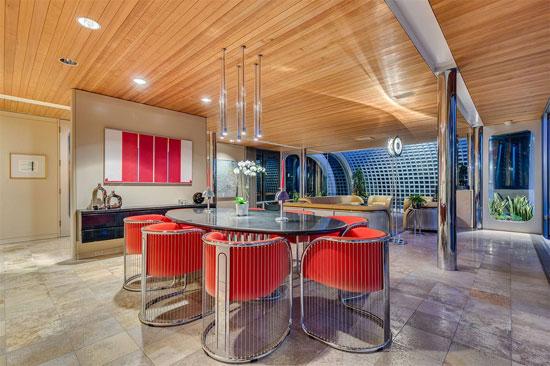 The kitchen has been modernised and the odd flat-screen TV is dotted about the place, but beyond that, little has changed since the keys were handed over. I can only assume the furnishings are staying with this house, as they are a key part of it. With the owners looking to downsize, I suspect they will be.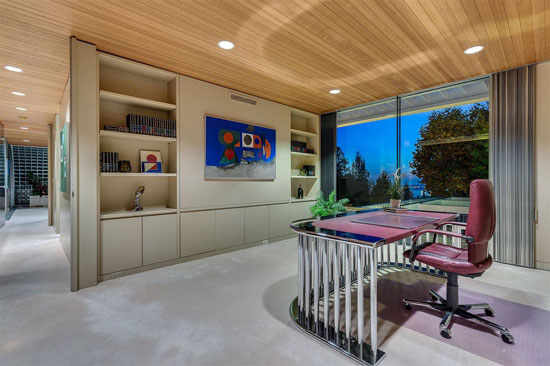 In terms of the layout, you are looking at four bedrooms, four bathrooms, a modern kitchen and plenty of reception space, including a living room opening onto the pool area, dining room, family room, solarium, home office and recreation room, plus plenty of utility and storage space too. See the agent's listing for the full breakdown of space. One thing is certain, there is plenty of it and more than enough for most people.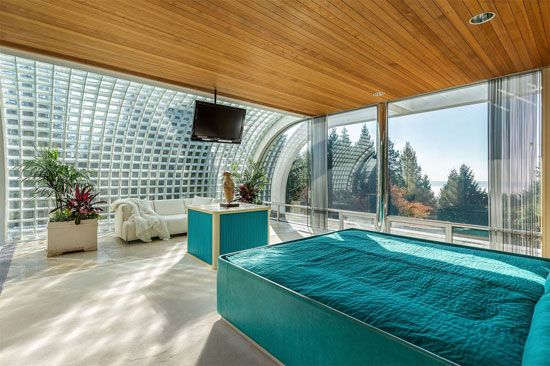 So it should at this price. That has tumbled over a period of time and was originally set at $16,800,000, which I presume is Canadian Dollars. But if you want it now you are looking at $9,988,000. Ok, still fantasy money for most of us, but this was never going to be available at a giveaway price.
Images and details courtesy of Sotheby's International Realty. For more details and to make an enquiry, please visit the website.