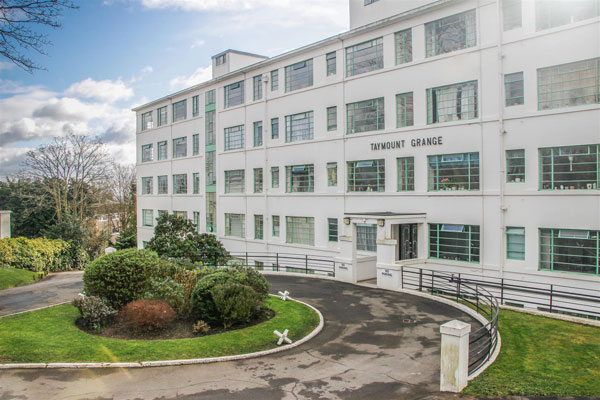 I featured a pricier place in here a while back, but this apartment in 1930s Taymount Grange building, London SE23 is smaller and more affordable.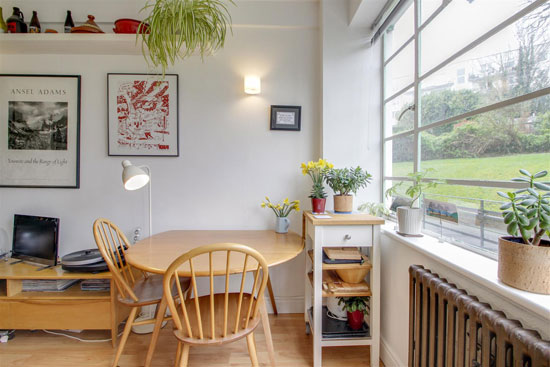 But it has much the same appeal as the last one. This is a good-looking and sought-after block. Always popular with fans of 1930s modernism whatever the size of the apartment.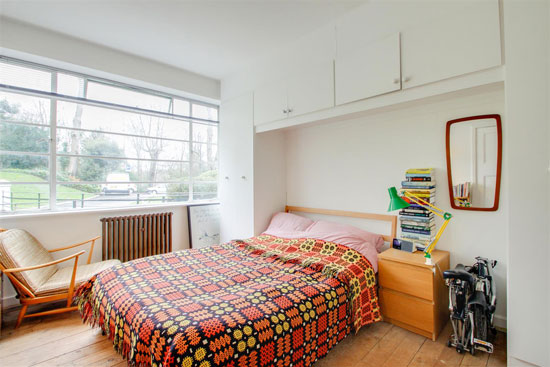 Saying that, if you have the budget, you should check out that previous one, which is a ground floor apartment opening onto the garden and renovated to just the right level.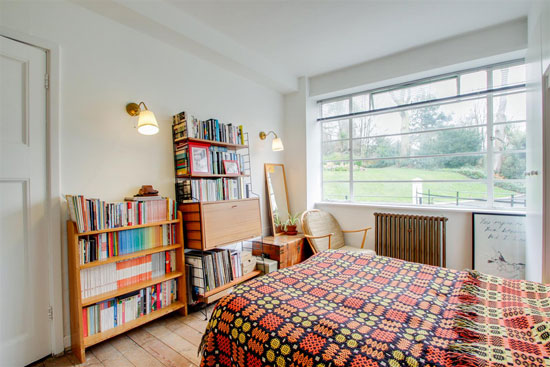 If finances are a bit tighter, check this one out, which has also benefitted from a decent renovation job.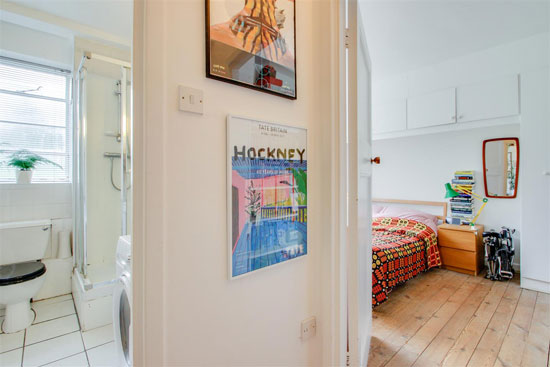 As you might know, this was the work of George Bertram Carter and built between 1935 and 1936 in a style that's either modern or art deco, depending on where you are coming from.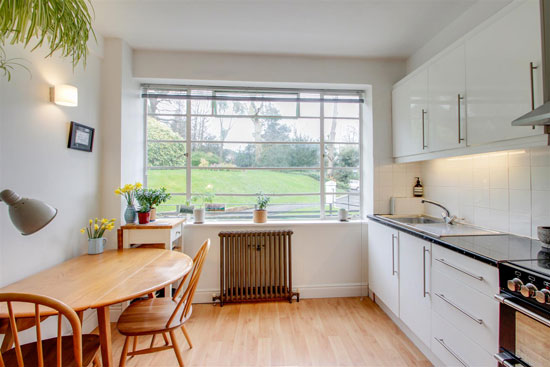 The block has been maintained wonderfully and in light of its age, this has the kind of authenticity that buyers of the period look for. A recently repainted white facade and the original Crittall windows certainly help on that front. Once inside there's also a wonderful 1930s staircase too, but as you would expect of a block, each apartment has its own take on the style.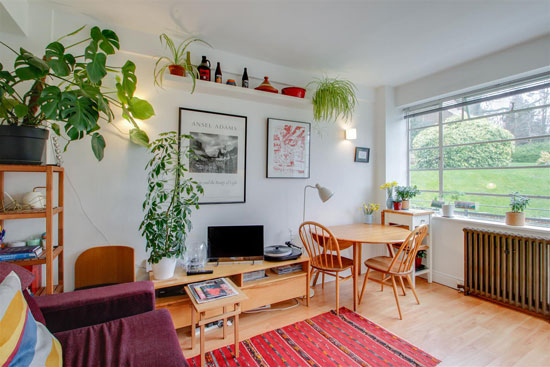 This one goes minimal, which is the best way of going in my book. White finish, wooden floors, vintage radiators, very much a blank canvas and perfect for adding back in some 1930s period touches. The main concessions to the modern era are, as you expect, the kitchen and bathroom.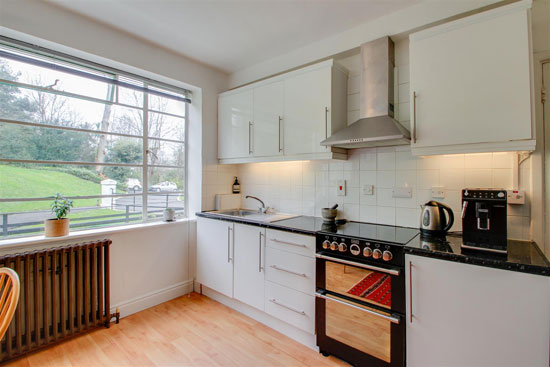 But there's no getting away from the modest size of this 'raised ground floor' apartment, which looks out over the well-maintained front garden. Basically, an open-plan kitchen/living space, a 'spacious' bedroom and a central bathroom, as well as some built-in storage cupboards. Note that there is a communal central heating and hot water system, although that will mean a service charge. Speak to the agent about that.
The price? £310.000 for this one.
Images and details courtesy of Stanford Estates. For more details and to make an enquiry, please visit the website.