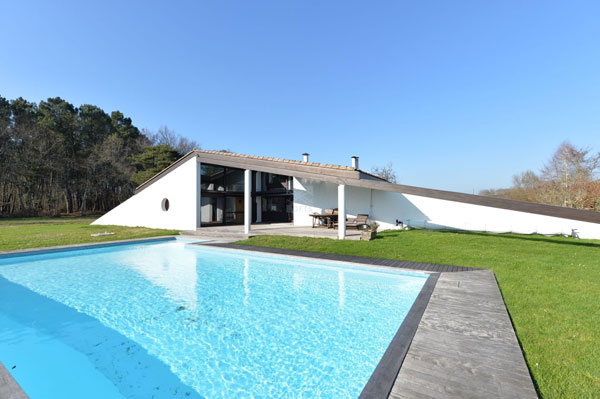 When the sun starts to shine and temperatures rise, this 1970s modern house in Bazas, south-west France is where you want to be.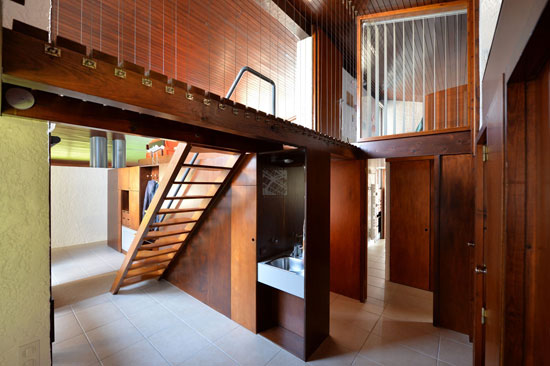 The reasons are pretty obvious. Of course, this is a lovely part of the world, as well as being a wine region and not that far from the centre of Bordeaux (around 45 minutes). All selling points – and that's before you get to the house itself.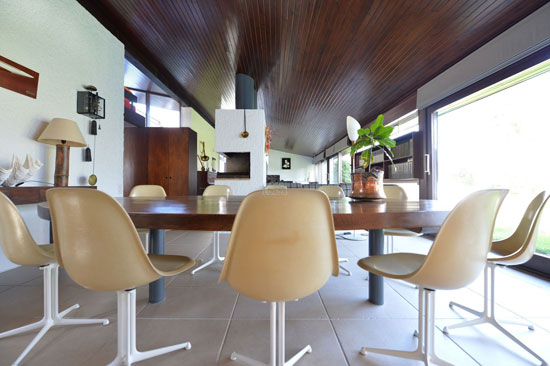 The term 'house' probably undersells it as this one offers so much more. It's the dream summer pad. The house, the land, the leisure facilities. It might have attractions nearby but I'm not sure I would want to leave.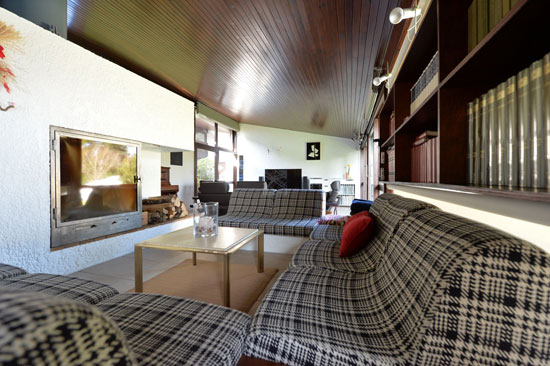 The house itself is deceptive in a good way too. It is an architect-designed house dating back to the early 1970s and at first glance, you would think this one hadn't changed at all in almost 50 years. Not so.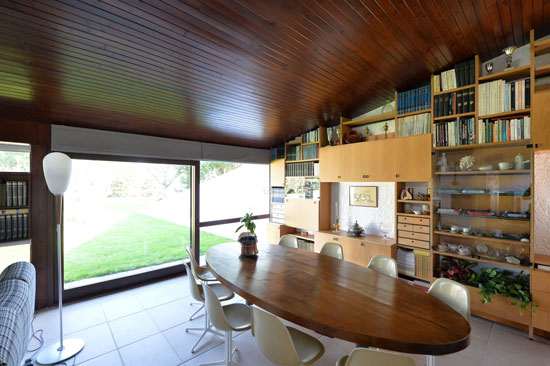 The house underwent an interior renovation back in 2015. I know, You really can't tell. Which is a good thing, by the way. This still has all the key details and in some cases, the fittings, from the early 1970s. A big selling point as far as I'm concerned.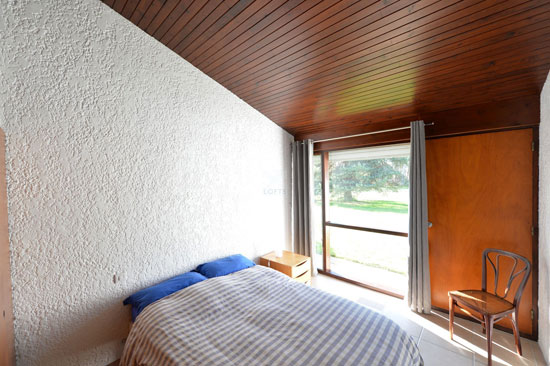 The architecture itself has plenty of appeal. Just look at that white angular profile, following the time-honoured principle of less is more. Things are a little more complex inside.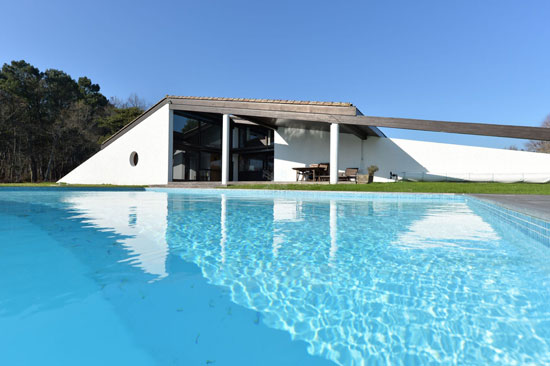 Dark wood, angled ceilings, large windows, built-in furnishings and just the right amount of period fixtures and fittings to keep it firmly in the 1970s. Updated, but without forgetting where it came from.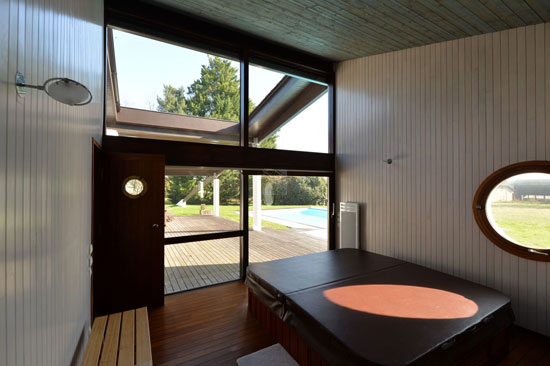 A good amount of living space too. That includes the 'large' living room with fireplace, the kitchen, five bedrooms, a 'very large' games room, an office and what's described as a 'large, healthy basement'. So larger than you might think.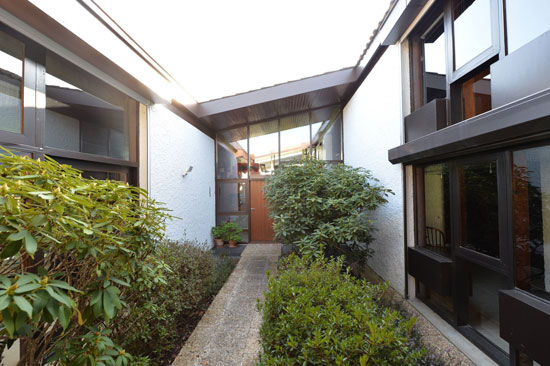 But that's not quite everything. This house sits min almost two hectares of land (that's around five acres) and within that land is your very own swimming pool (you can't really miss it) and a tennis court too. See what I mean about not wanting to leave?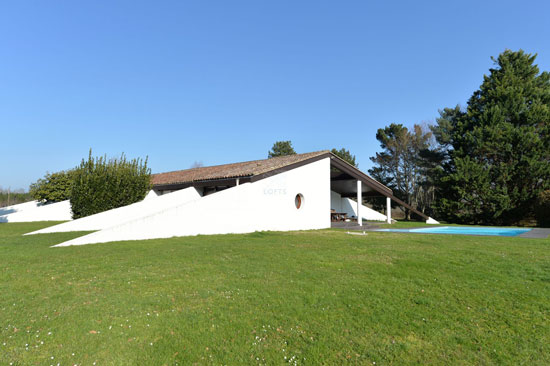 Ok, it might not be that easy to pack up and leave for this part of the world. But if you can, this house is up for sale for €560,000, which is just over £500,000.
Images and details courtesy of Ateliers Lofts. For more details and to make an enquiry, please visit the website.