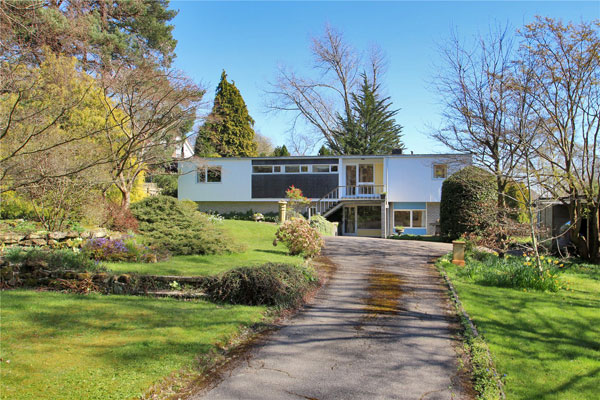 Not a lot has changed with this 1960s David Addey modern house in Tunbridge Wells, Kent in 60 years.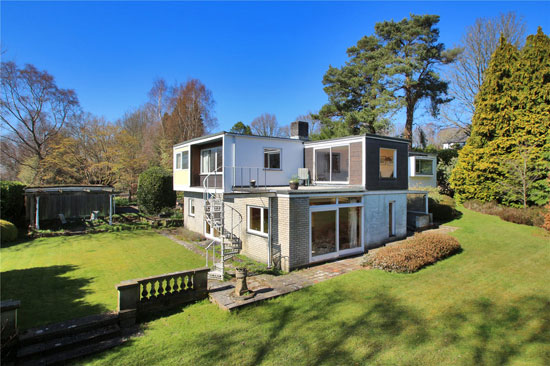 That's obviously a good thing, throwing in some 'time capsule' appeal as well as architectural appeal. Although it isn't quite the finished product even if you have a fascination with the 1960s.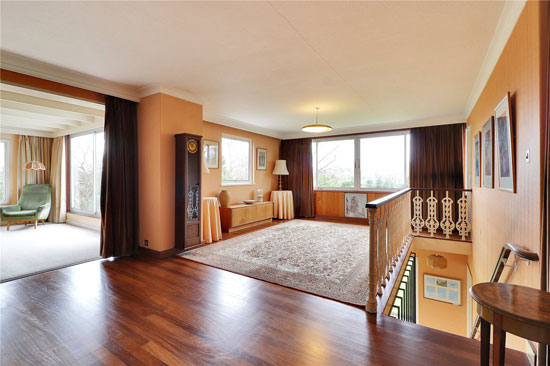 The house dates from 1960, the work of RIBA architect David Addey and going by the name of Gambons. It is one of a 'cluster' of houses on the southern outskirts of the popular village of Frant, just outside Tunbridge Wells.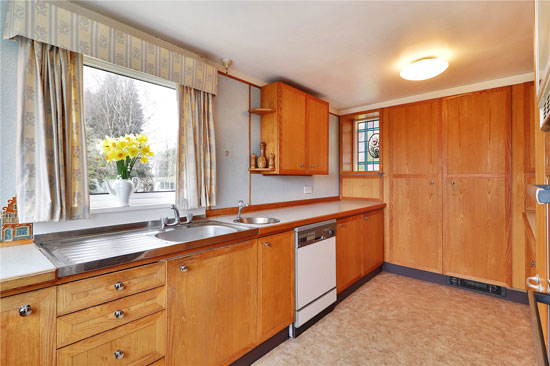 The agent describes this as a 'Bauhaus-inspired property' but is really just a modernist design from the mid-20th century. But a distinctive one.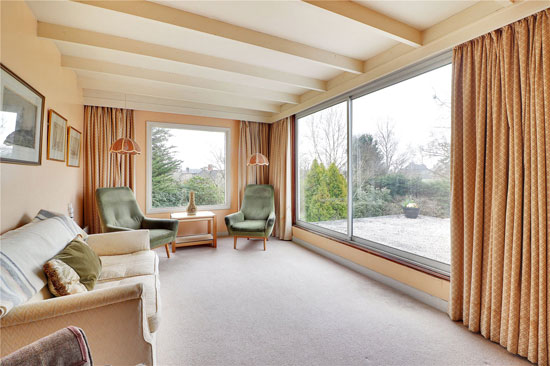 Note also that the architect designed this one for himself and his family, living in it for all of those six decades. That's right. This is the first time it has appeared in the market.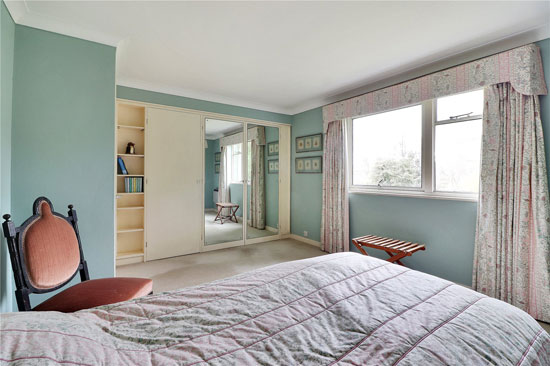 As you would expect, the house is pretty much as the architect intended back in 1960. Externally, this seems untouched. An incredibly striking and angular design with some eye-catching splashes of colour. Oh and that spiral staircase leading to a terrace area too. You would expect the interior to be unchanged too. By and large, that is the case.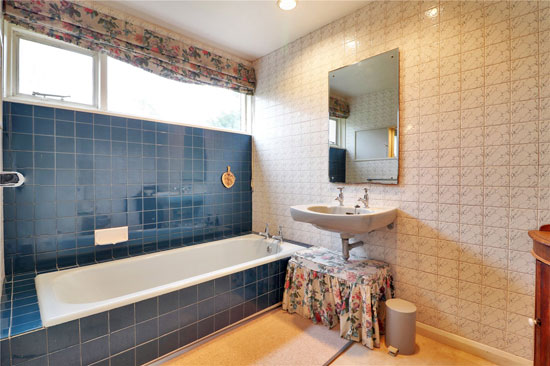 Let's just say first and foremost that this is a well-maintained house, one that has obviously seen an update in decoration over the years. But I am not seeing much change in the actual details and fittings over that time.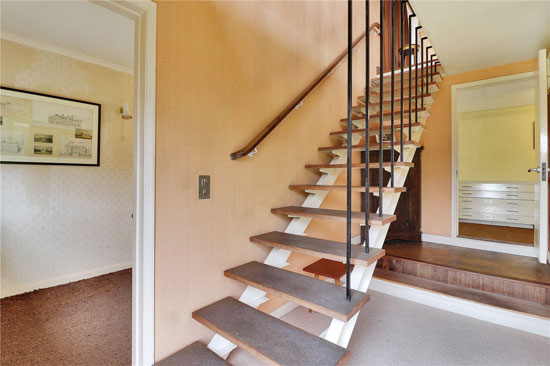 A virtual step inside shows off so many interesting touches. Those include thew wood flooring, that amazing staircase, a kitchen that has barely changed over the years (if at all), a bathroom that fits the same description and plenty of 1960s fixtures and fittings.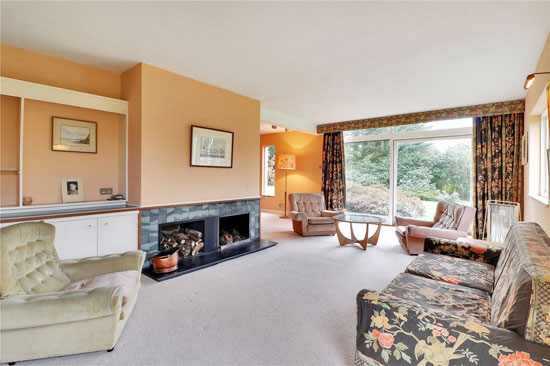 It probably still needs some work. Some of the finishes are a little stale, the bathroom is interesting but possibly not practical. Some of the little touches like the light fittings and curtains are probably more traditional than you would expect of a house of this style too.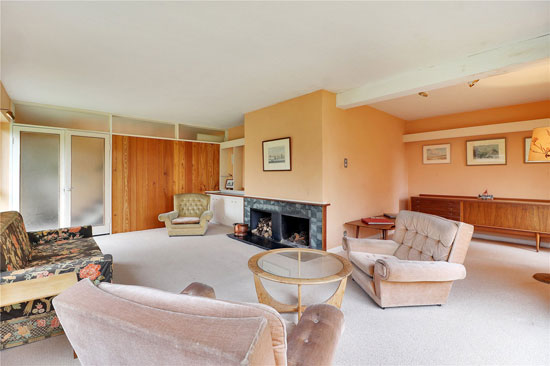 But they are minor things. This is a very cool house design and its appeal could be pushed up a few notches with a fresh pair of eyes with a lot of the original era. This one has great 'bones' and just needs a minor rework.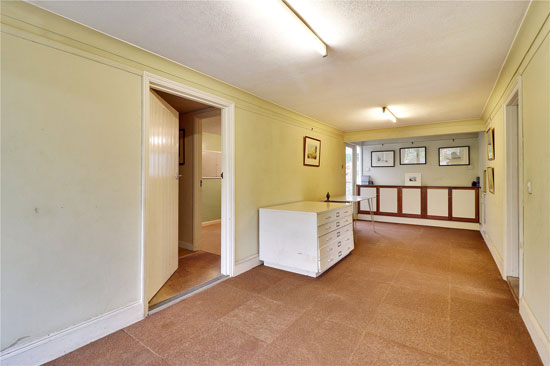 Of course, you could go further and extend the house as the agent suggests. There is currently 2,300 sq. ft. of living space, with the house sitting on a plot of 0.6 acres. Obviously, you will need the right permissions and for me, a good think about how it would affect the original architecture. But that possibility is there.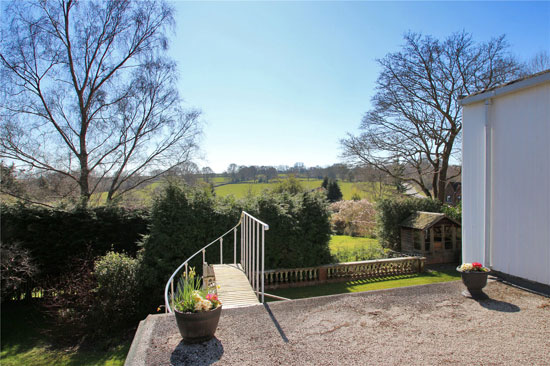 As it stands, the house is laid out over two floors, with some added space separate from the main house. The lower ground floor has an entrance, hallway, a large garden sitting room, a gallery area, studio, bathroom, and some 'restricted height' storage rooms.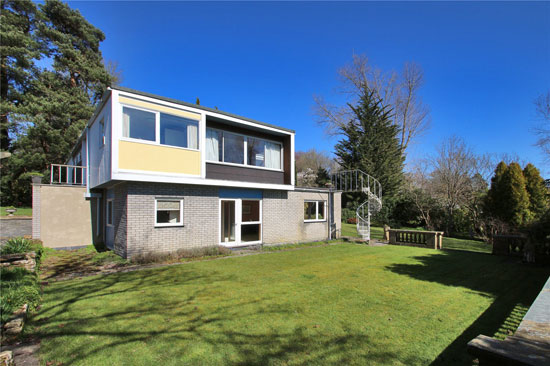 The ground floor has the vast majority of 'proper' living space. That includes an entrance lobby, the upstairs sitting room, a dining hall, kitchen, utility, bathroom, WC and four bedrooms.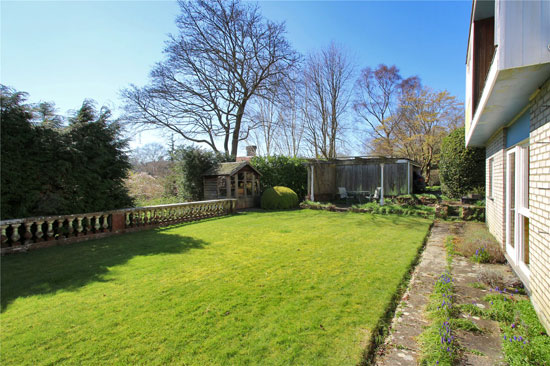 That additional space comes in the form of a carport, garage, a store and a workshop. The gardens beyond that are described as 'delightful' and 'mature', with views across the countryside to the south.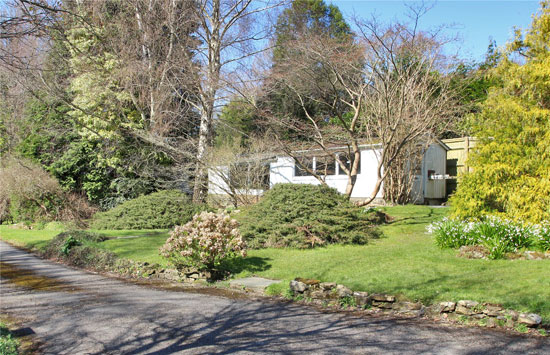 If you fancy taking this one on, the guide price is £795,000.
Images and details courtesy of Savills. For more details and to make an enquiry, please visit the website.