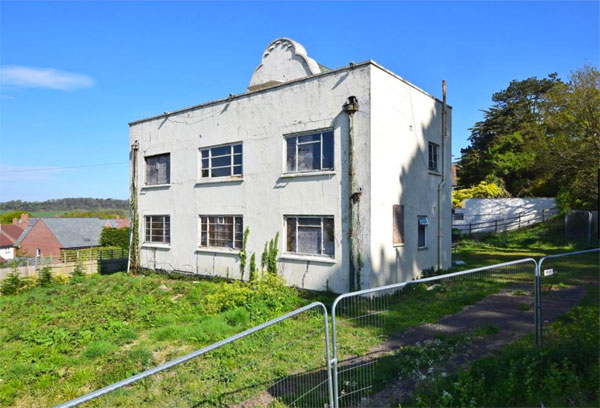 It might need a brave soul to take on this 1930s art deco renovation project in Lyme Regis, Devon. Great views though.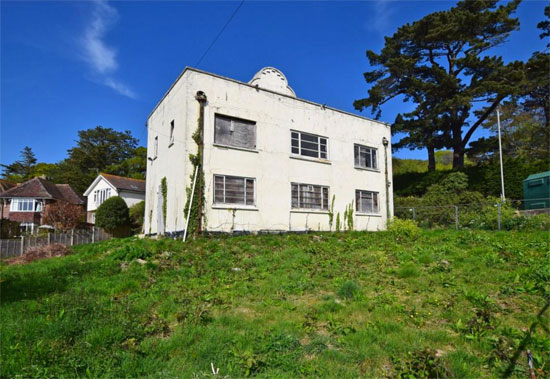 Thanks to Jo for letting me know about this one, which has a wonderful spot in the coastal town of Lyme Regis. That 'spot' is an elevated one, which means this house, as you can see on the pictures below, has sea views over the Cobb Harbour.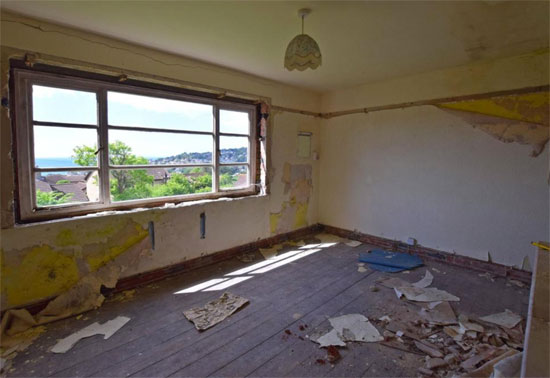 That's a good thing and a bad thing in relation to this house. Good if you are renovating it as the location only adds to the appeal. But the location also makes this plot appealing to developers too.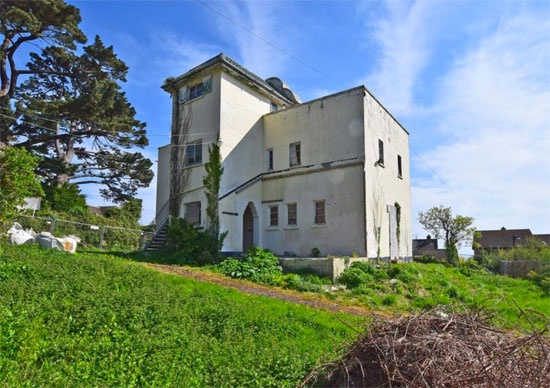 The house is (quite rightly) being pitched as either a house in need of complete renovation or as land for apartments or a new-build house. Obviously I would like to see this house being returned to its former glory, but at the end of the day money talks and the best offer will get it, whatever the intended project.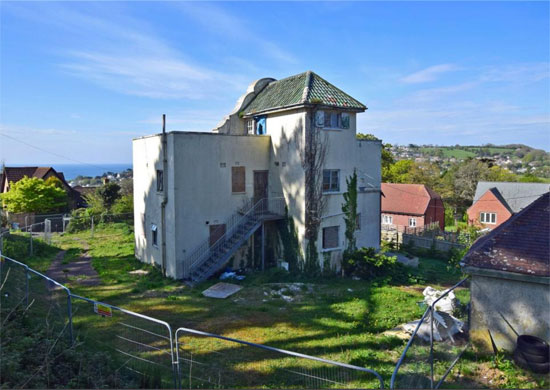 Images of the interior are thin on the ground, but the one we can see suggests a lot of work and investment would be needed to bring this one back to its best. It isn't a lost cause. But it is a major undertaking.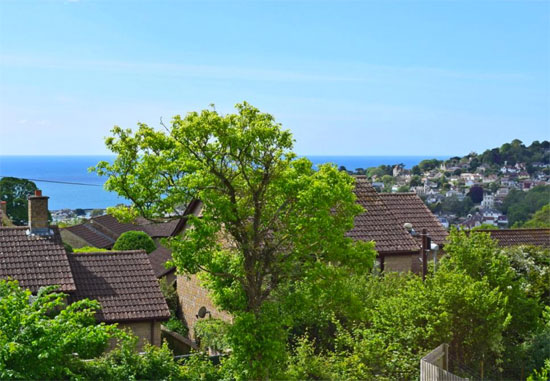 As it stands, this is a house sitting in a third of an acre of land and with accommodation extending over three floors, with a roof terrace also present. With those views, it would be foolish not to have one. The total living space at present is something like 2,381 sq. ft So quite a significant build.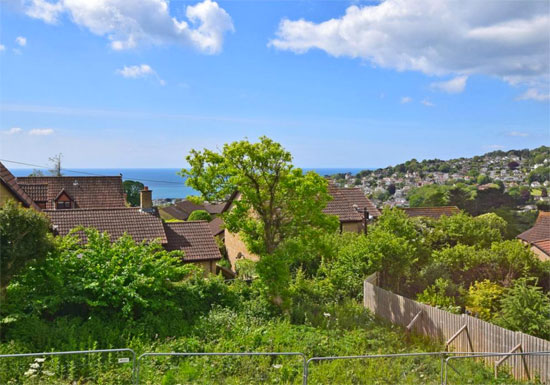 If you find yourself dreaming of taking this one on as a 'once in a lifetime' renovation project, the guide price is £400,000. But the cost of the work will soon see the investment required rise considerably.
Images and details courtesy of Humberts. For more details and to make an enquiry, please visit the website.