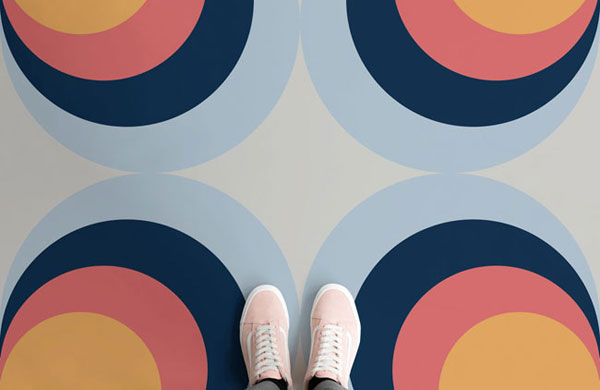 Tired of a plain carpet? No long wooed by wood? Perhaps stock down some of this bold 1970s vinyl flooring by Atrafloor.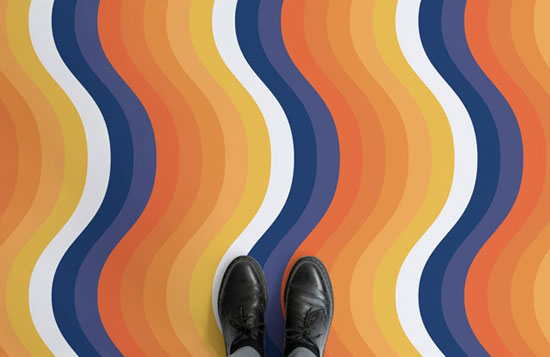 If the name Atrafloor means anything to you it might be because of the Retro flooring range, the Mondrian flooring and the Bauhaus centenary flooring. All of which have been featured on this site. As you might have guessed, the company has form for throwback flooring designs.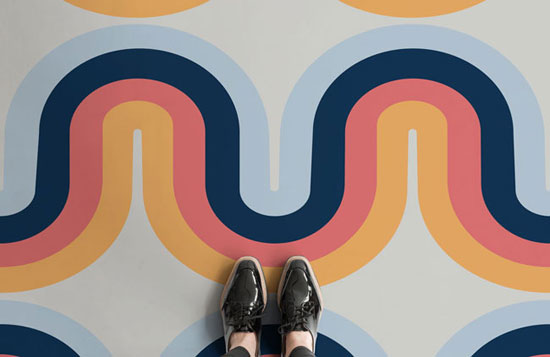 But this one pushes things up a notch or two compared to those past efforts. Wants something, loud, bold and unmistakably 1970s for your home? You really cannot go far wrong with this selection. With the right walls and furnishings, it should guarantee to turn a room into psychedelic heaven.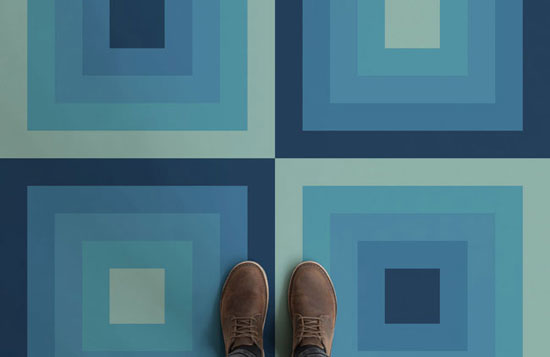 Whether it's for you depends on your love of the 1970s and its design excesses. From the popularity of houses that feature on this site. I know that a good number of you love a bold '70s finish and with that in mind, I suspect you will love these designs too. But if you don't, I suspect you will really loathe the finishes on here.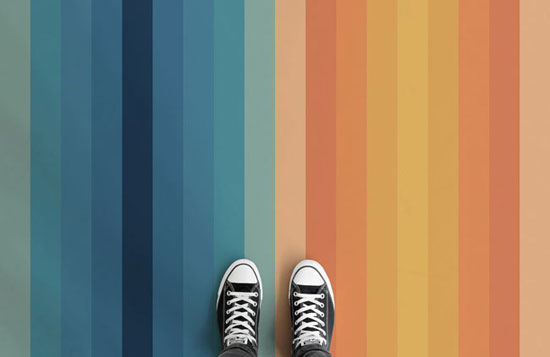 The other variable is your willingness to add some vinyl flooring to your home. As I said at the top of the page, you might be bored with the sombre finishes that wood and carpet tend to offer. But it's also a brave step to go for vinyl flooring, which suits some rooms more than others. If you want to give it a go and don't mind a bright colour, read on.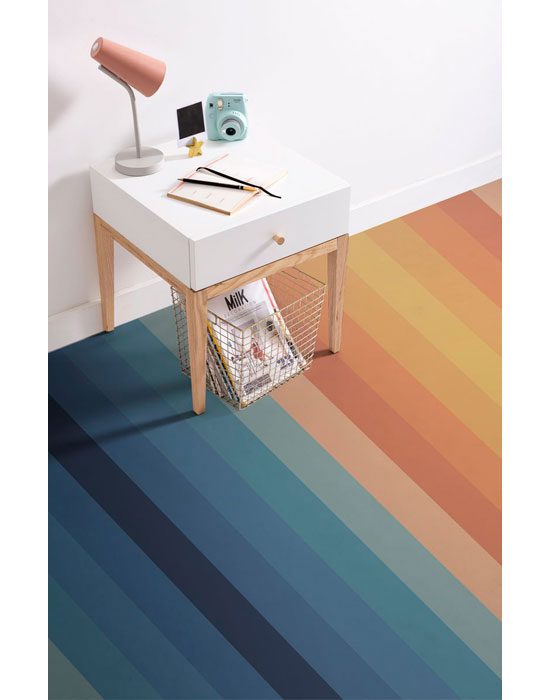 You can see the finishes on offer on the page, which go by the names of Funk, Peace, Groovy, Psychedelic, Boogie and Get Down. Yes, names that fit the era. Although all will be known as 'that 1970s flooring' by your friends and visitors.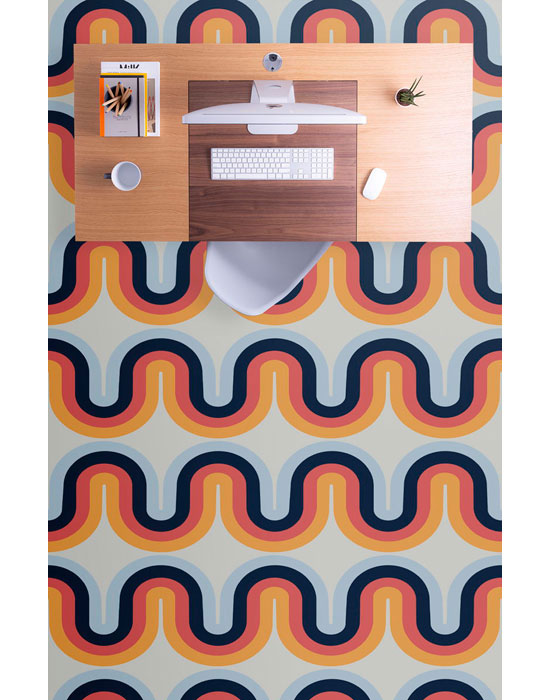 Used in the right way they could look amazing, especially if you want to recreate a hipster's hangout from a cult movie dating back to 1972. As for price, that's based on the amount you want. It is made to order and the price (obviously) increases depending on how much you order. As a guide, you are looking at £59 per metre. Order it directly from the maker.
Find out more at the Atrafloor website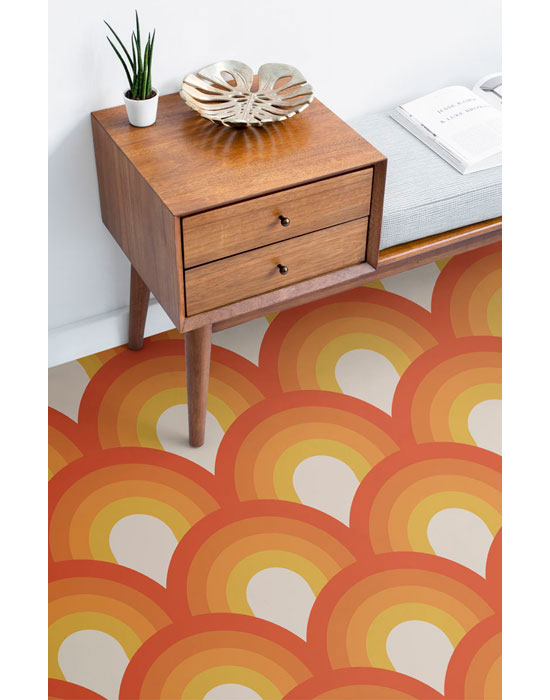 Via Retro To Go