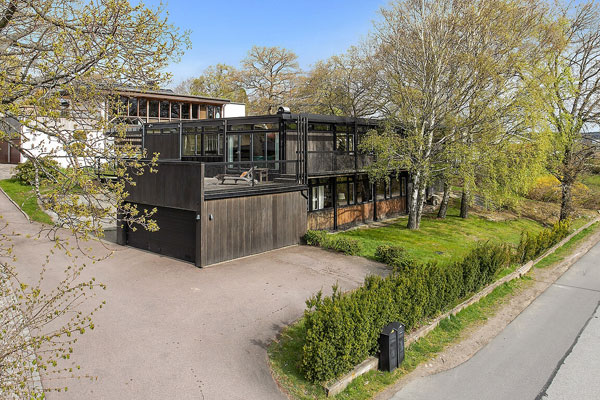 Something of a time capsule, this 1970s Gunnar Serneblad modern house in Gothenburg, Sweden is now up for sale.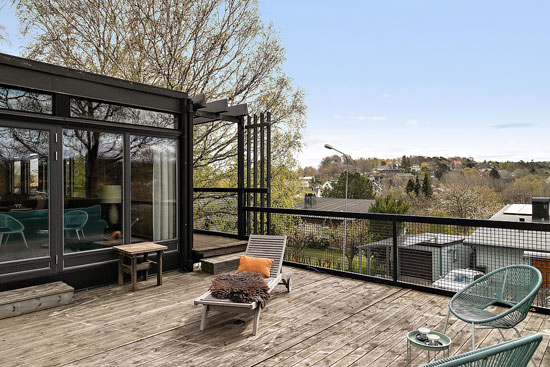 Thanks to Gustav for sending across this one, which is currently part of a live auction. So if you like the idea of it, don't hang about.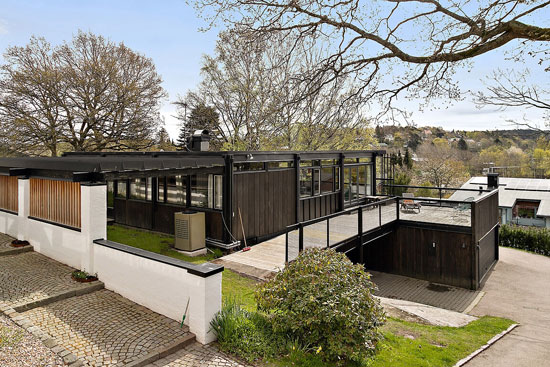 This place was built around 1971/1972 in Askim near Gothenburg to a design by architect Gunnar Serneblad. It's actually one of two houses designed at the same time, with the second one just behind it and according to Gustav, 'heavily altered'. That isn't the case with this one, which is in pretty much original condition, right down to the light fittings.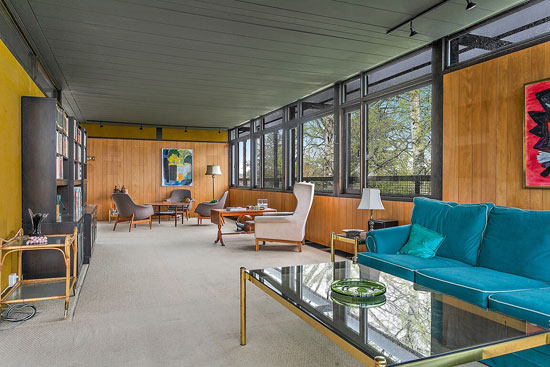 According to the agent, this house is 'an early example of an exclusive form of prefab', with a design all about large/open spaces and a focus on natural light. Pretty much what you would expect of modernism of the mid-20th century.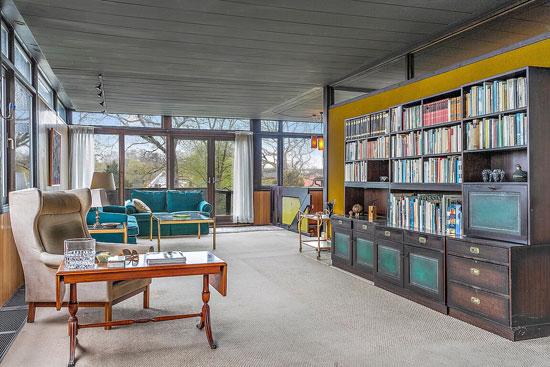 So many lovely design touches here too. In fact, too many to mention. So I'll stick to the highlights. Those include the ability to 'move' some of the walls to rework the space, the walls of glass, the wood and fabric-clad walls, wood ceilings, an original kitchen, a fantastic staircase, some oh-so-70s light fittings, original tiled floors and yes, some fantastic furnishings too.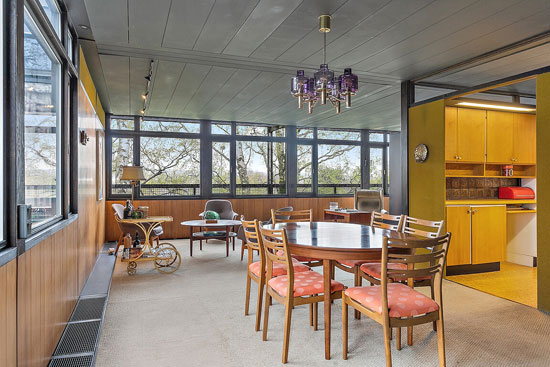 As ever, the word of caution that the furnishings and some of the fixtures might not be part of the deal. I hope there is a deal to be done though as this house is a picture-perfect example of Scandinavian modernism of the era. It would be a shame to throw all for that out and turn it into something far less interesting in the process.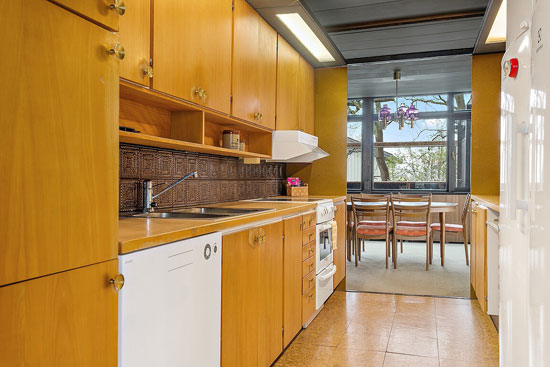 The worry on that front is a warning from the agent that the house has a 'major need for renovation in both structure and construction' as well as 'surface layers'. I'm sure work is required, but the hope is without destroying the character.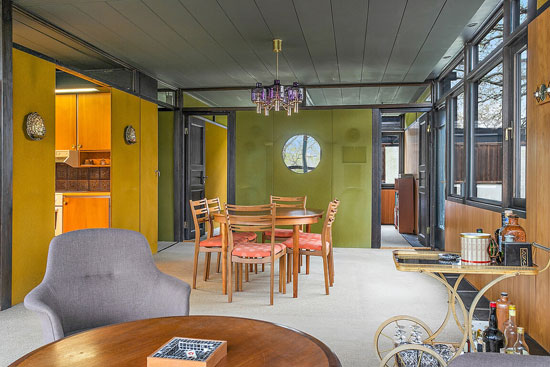 As for the layout, head in through the front door and you access a spacious hallway and the first view of that wonderful staircase at the heart of the house. It's like nothing else I have ever seen and like many other details, very much of its era.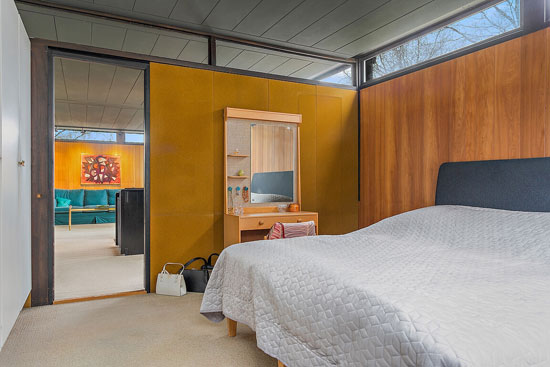 The kitchen and its light wood finish is a 1970s dream, right down to the tiling. Yes, the appliances might need an update, but I wouldn't touch a thing in here.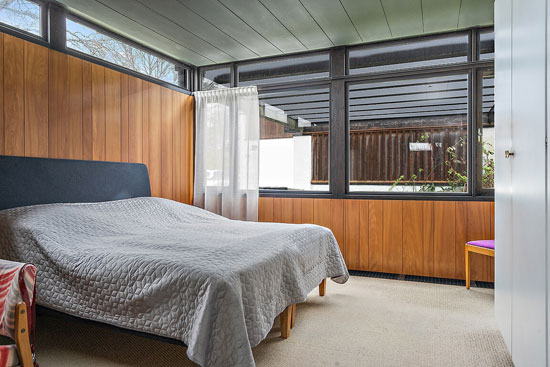 The generously sized living room has walls of glass, wood panelling on the walls plus some removable walls in yellow and green shades. It's a great space with some equally impressive views. Not only that, but it also has access to the terraces, should you want some fresh air with your scenery.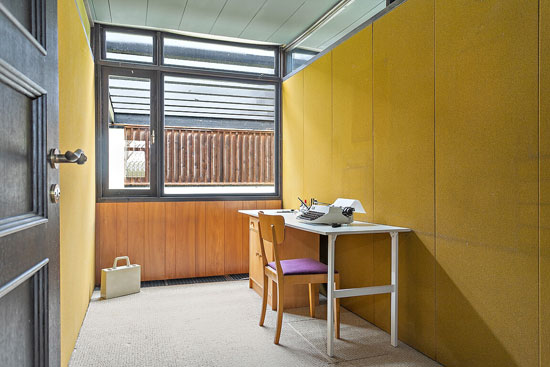 If you need plenty of bedroom space, this one has that covered too. There are five bedrooms of varying size and design. Three of the bedrooms are located upstairs and two below.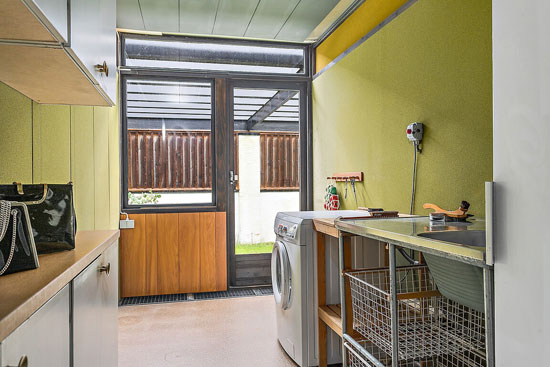 On the entrance floor, there is also a family room, which again offers all of that wood panelling, as well as one of the best seating designs you will see in a while. As I said, it's probably not staying, but without it, the room just wouldn't be the same.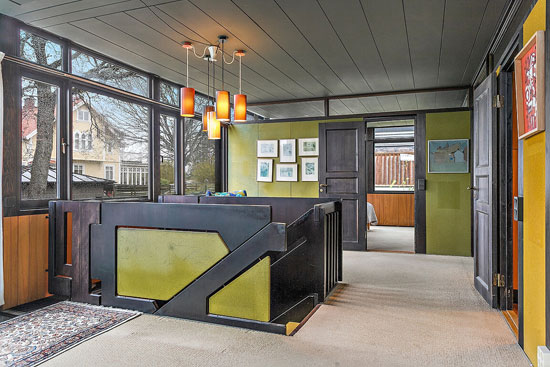 There are also two bathrooms, with a sauna and attached shower also present. Of course, there's a sauna. This is Sweden. Finally, you get a separate laundry room and a 'spacious' garage that is good for two cars plus a storage room which could easily be converted into another room if you need the extra living space.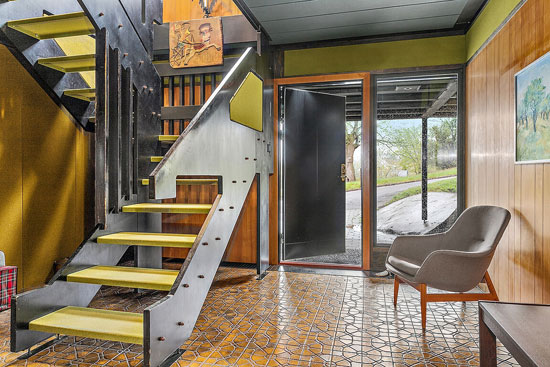 Behind the house is a lawn that is covered by a pergola that gives a 'distinctive room' feel. On the slightly sloping front, birch trees and a 'magnificent' oak are in place.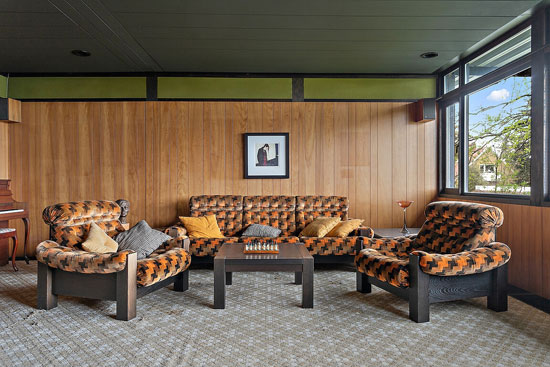 I think that just about covers it. Well, apart from the price. The official listing price is 6,250,000 SEK, which works out at around £520,000. However, there is an ongoing auction going for the house, with the current bid at 5,750,000 SEK, so you might get it for a little less.
Images and details courtesy of Fastighetsbyran. For more images, details and to make an enquiry, please visit the website.