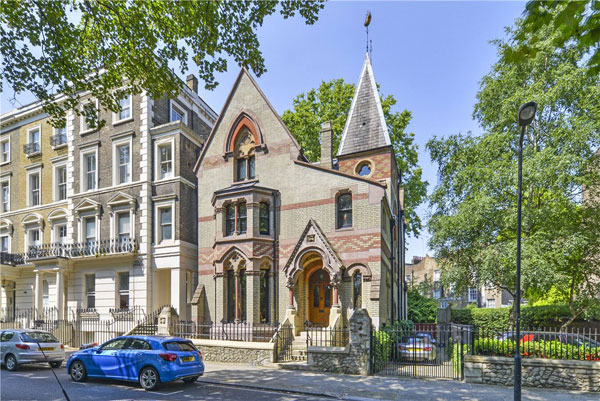 And now for something completely different. This 19th-century gothic revival house in London NW1.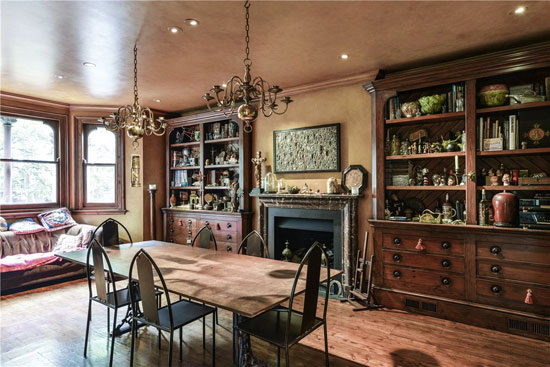 Thanks to Daisy for pointing this one out, which isn't necessarily in keeping with the usual stream of modernism. But as ever, if there's an interesting house out there of any style, I'll feature it. And this a definitely an interesting house.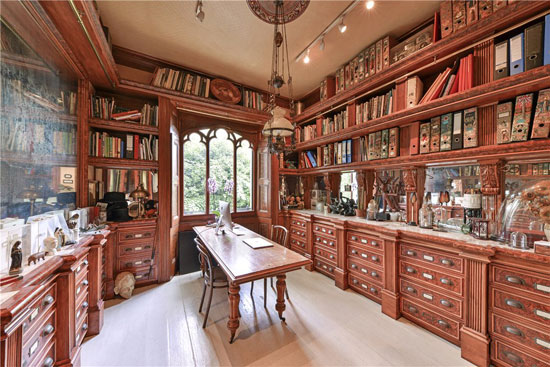 The first time on the market for 40 years, but far from some kind of time capsule or renovation project. This one has been updated and maintained to a very high degree, making absolutely sure that the best of its gothic features have been preserved.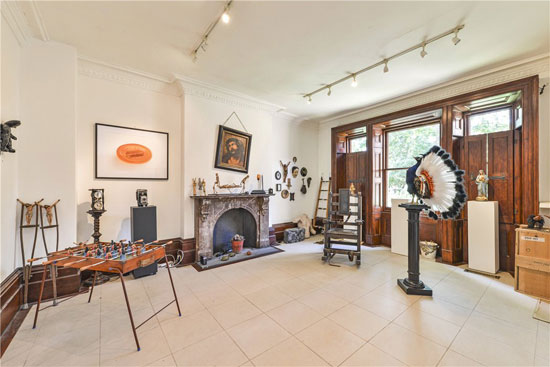 Those details date back to 1852 when this house was designed by architect John Johnson, perhaps best known for his design of Alexandra Palace in collaboration with Alfred Meeson.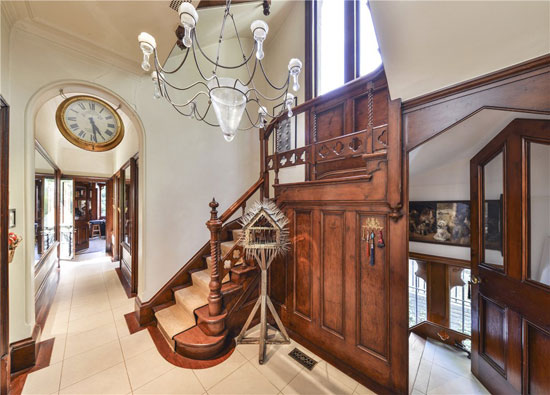 It was originally a vicarage and once part of St. Matthew's Church but has long since last its ecclesiastical role. However, it has picked up as grade II listing along the way.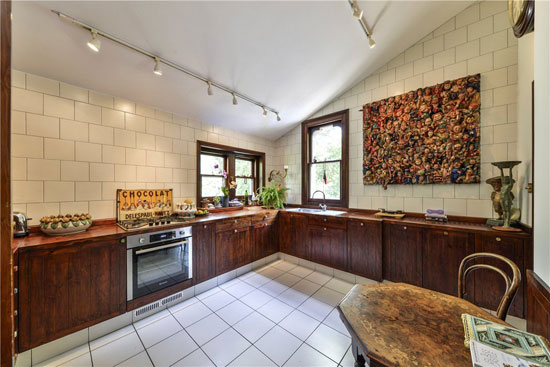 A large house on Oakley Square, the house has space over five floors, as well as a large private garden beyond. Selling points for sure. But it is the interior that has caught my eye. Probably yours too.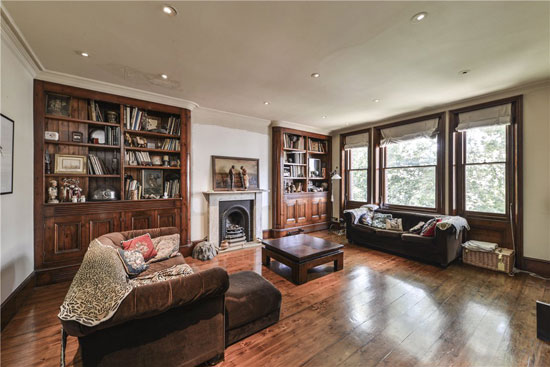 As I said, this has been maintained and renovated to a very high standard. Some rooms have been reworked in keeping with the original architecture, some use key features of the original build and some rooms look like a step back in time.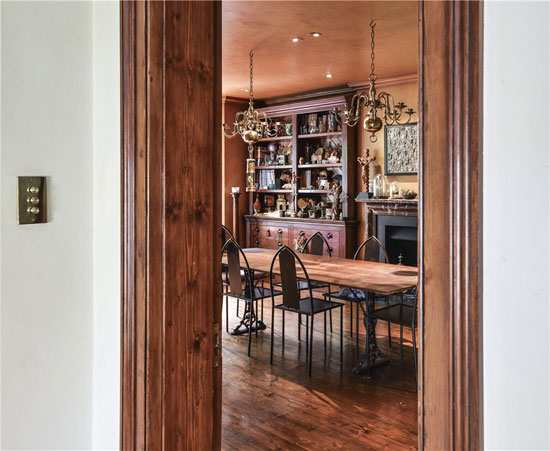 So many details to talk about here. The quirky interior design fixtures and fittings create talking points in some rooms, but I presume those fittings and furnishings will not be staying, So it's worth taking a step back at times and trying to imagine the rooms without them.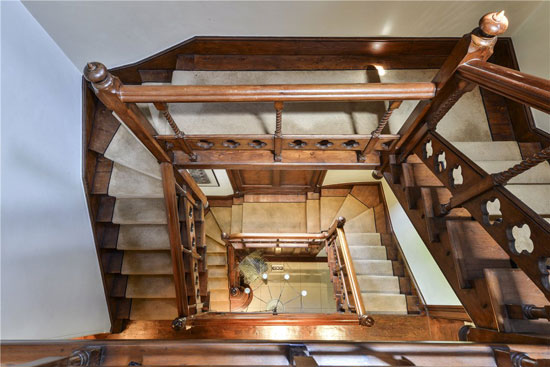 But other details and fittings are key to this house and are not going to be moving anywhere. That magnificent staircase and carved handrails for a start, along with the internal doors, window frames, bookcases, cabinets, some of the light fittings, those amazing drawers but into the staircase (see the listing for photos of that), the galleries and the vintage light switches for example.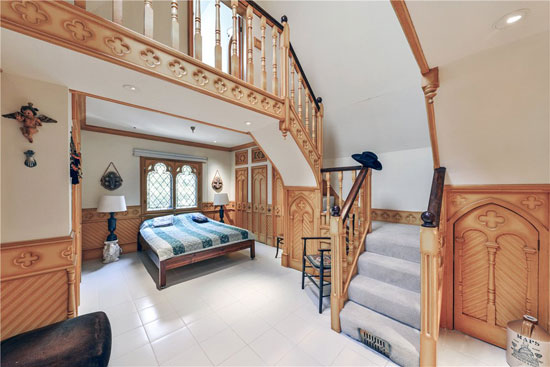 Of course, I can't pass over that quite stunning study with all the (presumably original) storage anyone would ever need. The loft space is pretty much a film set in waiting too. I've seen (and possibly featured) smaller apartments.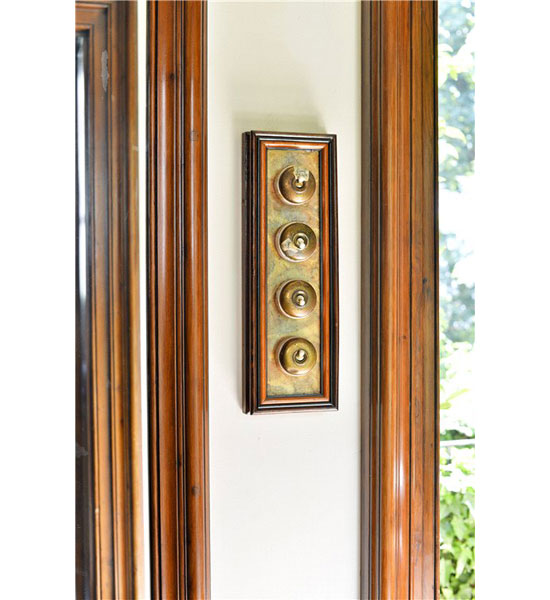 So much to appreciate. Have a look at the photos here and on the listing to see it all. But there's also all of that living space too.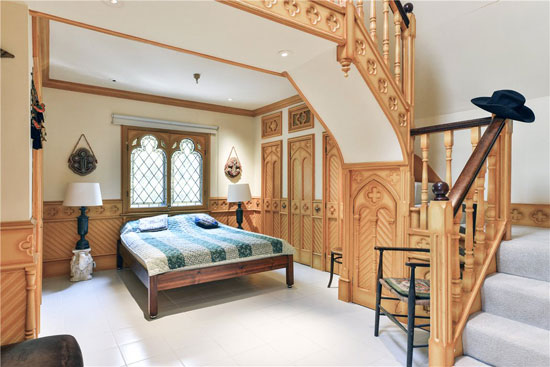 As I said, the house spans five floors and offers six bedrooms, all with their own distinctive period detailing. Large, gothic windows pour plenty of natural light into the reception rooms on the raised ground floor along with the kitchen, dining room and additional reception room above.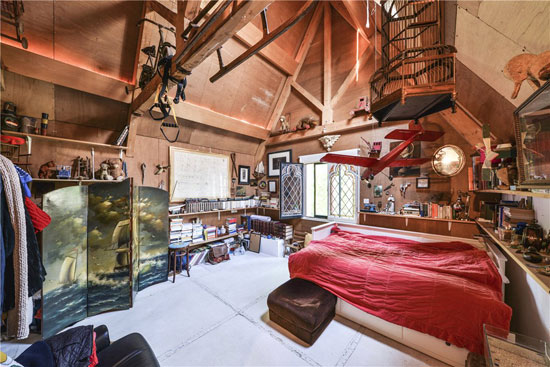 A lower ground floor has its own private entrance and has space for a large wine cellar along with plenty of storage. I have also missed out a couple of studies, a workshop, the large kitchen, the bathrooms, utility areas and of course, that magnificent loft.
Finishing things off is that large rear garden plus a private, gated driveway with space for three 'large' cars.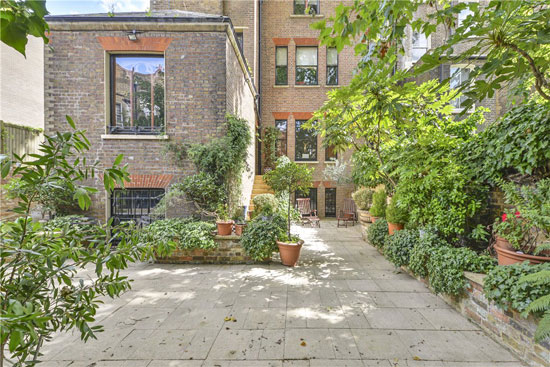 Of course, it doesn't come cheap. If you want to love out your gothic fantasy here you will need to find something in the region of £4,250,000 to buy this house. Good luck with that.
Images and details courtesy of Knight Frank. For more details and to make an enquiry, please visit the website.