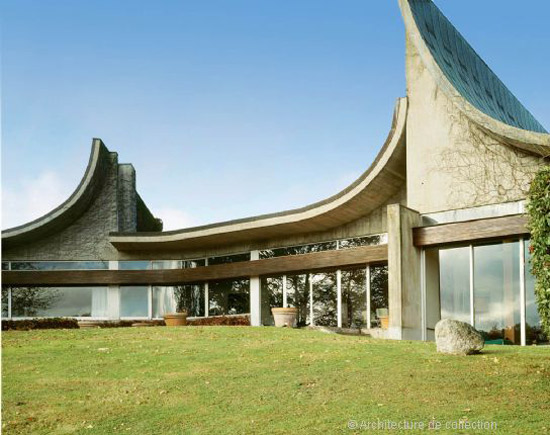 This was on the market back in 2008 and right now, this 1960s Claude Parent modern house in Bois-le-Roy, near Paris, France is up for sale once more.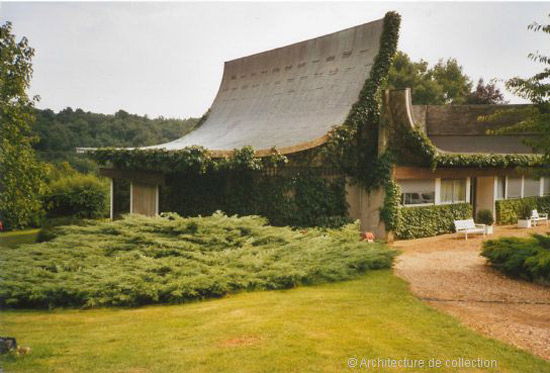 It is something special too, especially for anyone with a love of concrete. The house dates back to 1965, built for French artist Andrée Bordeaux-Lepecq and as far as we can see, pretty much unchanged in the intervening years.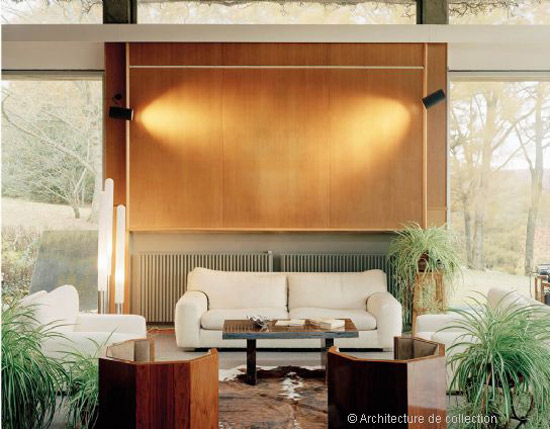 At least, the structure is. That striking profile of the single-storey property is down to the curves of that wonderful concrete roof, which (if unchanged from last time it was up for sale) is clad in copper. The rest of the house is a mix of wood, glass and concrete.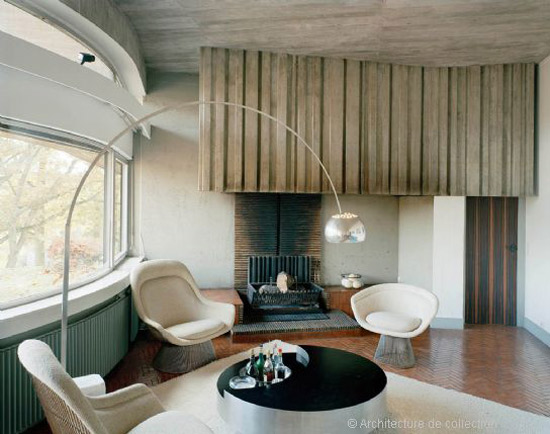 Don't think you've seen the last of the roof once you get inside this place. As the images show, the curves of the roof carry into the property, dominating the interior, even taking away from the impact of the double-height and balcony spaces within. Understated this certainly isn't.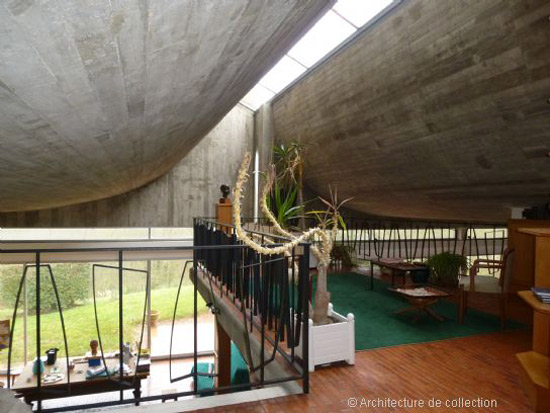 Of course, it is also a living space and if you want to live here, you'll probably want to know about that space. It covers around ​​400 sq. metres and includes a 'majestic' reception area of ​​150 sq. metres that open onto a terrace, a dining room and a living room with a fireplace.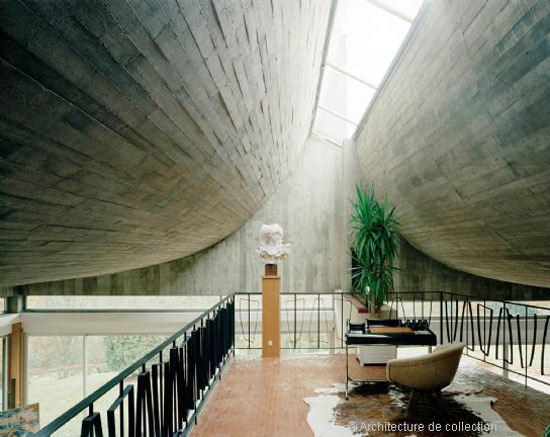 You have probably caught sight of the open loft with office library hovering upstairs, but below that, you'll also find a master suite with bathroom and dressing room, three bedrooms, two bathrooms, a kitchen, an office and a store.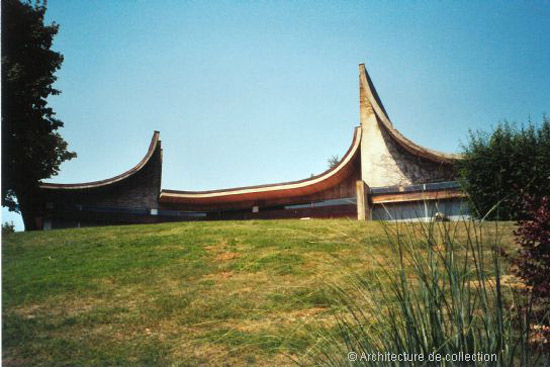 The house also has a double garage, a finished basement, 3.5 hectares of land and within that, your very own tennis court. There seems to be an additional building (perhaps a workshop) also in the grounds, but I'm not sure. Check with the agent for full details of that if you are a serious buyer.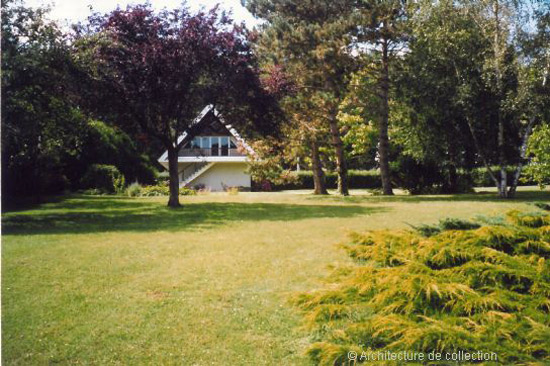 You will have to be serious too, as, although the price has dropped over the years, it still has an asking price is €1,210,000.
Images and details courtesy of Architecture de Collection. If you want to know more or want to see more details and images or indeed, want to view/buy, please visit their website.