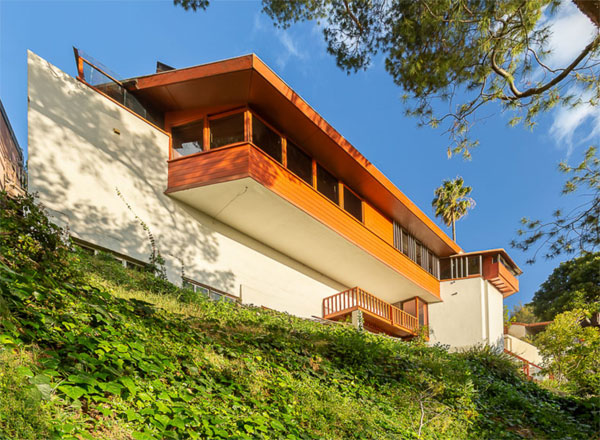 Like a time capsule of a long-gone era, The John Lautner Residence in Los Angeles, California, USA is now up for sale.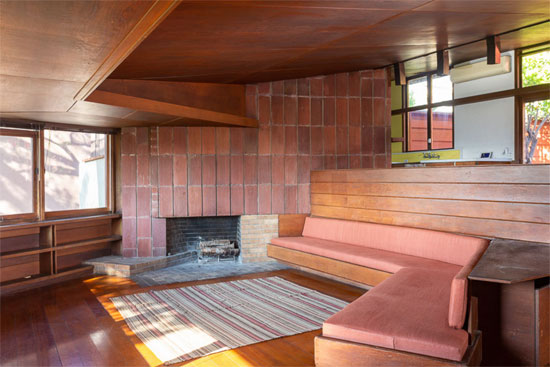 It's amazing to think that this house was designed and built back in 1940 and it is equally amazing to see the condition it is in. This isn't a first-time on the market – it sold (for much less than being asked now) back in 1984.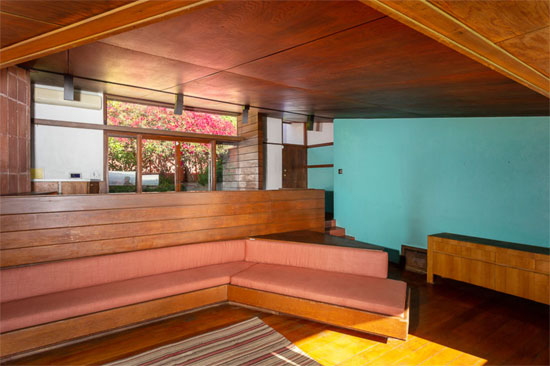 But nothing significant has been changed since Lautner designed the house for himself and his wife all those decades ago. He lived in it for around seven years, leaving after a divorce and passing the house onto his first wife.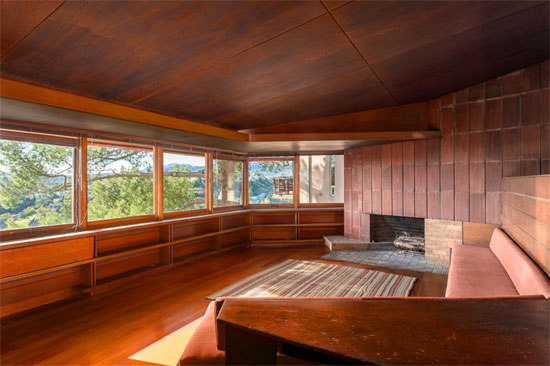 It looks like a fairly simple house at first glance. But this wasn't an easy house to construct. Its sits on and works with a hillside location, which was likely to be have been a tough spot to build a house. But the end result works well with the landscape, offering up the added bonus of some stunning views too.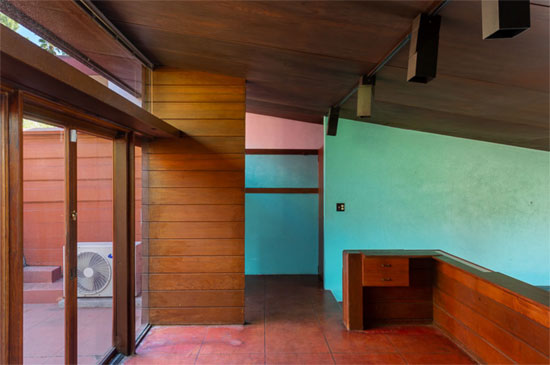 It's also a house that was greeted positively at the time and a house that is still viewed as a significant piece of architecture. Architectural critic Henry Russell Hitchcock called it the 'best house by an architect under 30 in the U.S.' and more recently, it has also found a place on the National Register of Historic Places.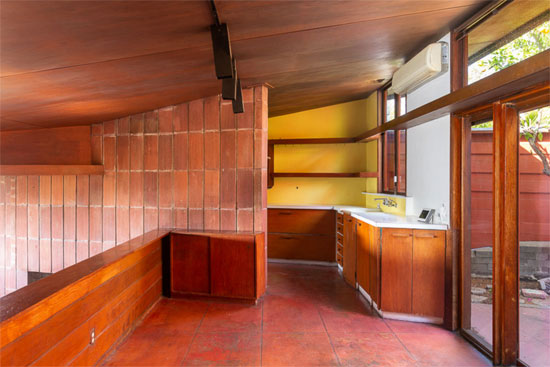 It's also a modernist design that hints at and doubtless influenced the midcentury modern movement of subsequent decades both inside and out.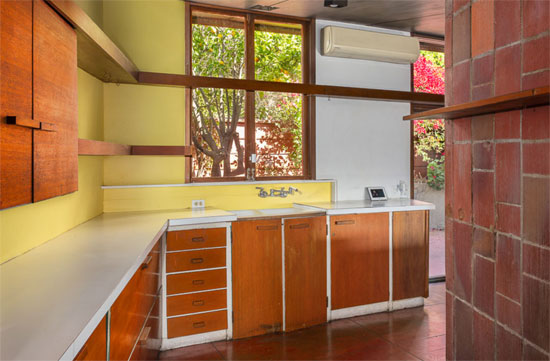 The modernism of the exterior catches the eye despite the lack of decorative detail. Once inside, the finish is equally low key, but at the same time, quite radical.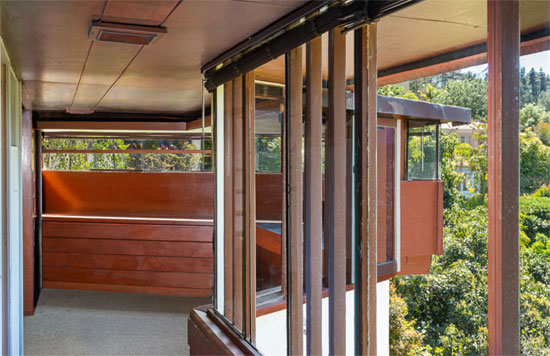 The beams and angled ceilings, the built-in units and bookcases, the brick and tile fireplace, concrete and hardwood floors, full-height glazing that connects you to the green setting and that original kitchen are the first things you might spot here.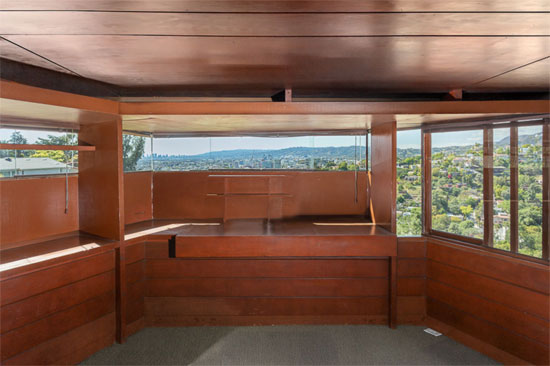 But take a step back and check out the hexagonal living spaces that work their way around the hillside location. Clever and functional design.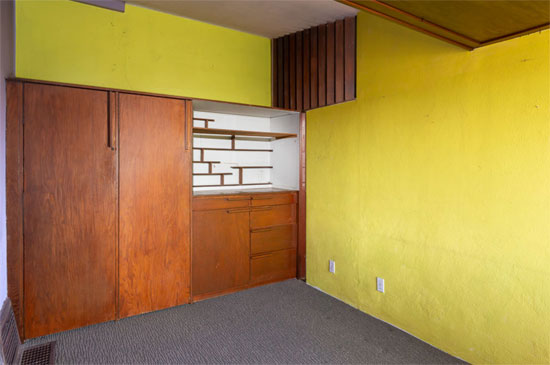 But there isn't as much space as you might expect within. You are looking at something like 1,244 sq. ft. in total, which includes three bedrooms, two bathrooms, that wonderful kitchen, the timewarp reception and a patio just outside the kitchen and dining area.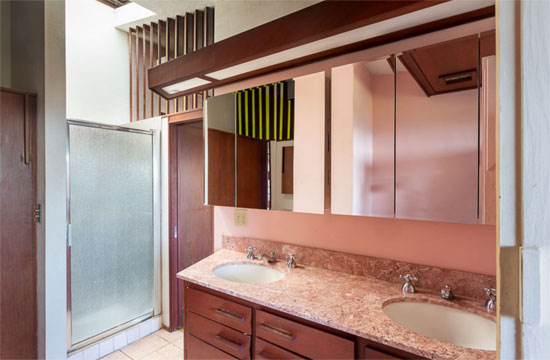 Completely original? I would guess not in light if it changing hands and being lived in over the years. I can see air conditioning units in the images, so some less-than-obvious updating has probably taken place for purely practical reasons. But you'll be hard pushed to spot much else from the more recent past.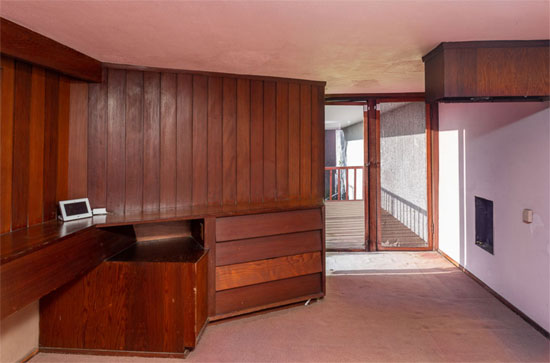 Which is why this is such a fascinating house. Interest is likely to be high in light of the architect's name, the location and the condition, even with an asking price of $1,590,000. Quite a jump from the original cost of $4,500.
Images and details courtesy of Architecture For Sale. For more details and to make an enquiry, please visit the website.