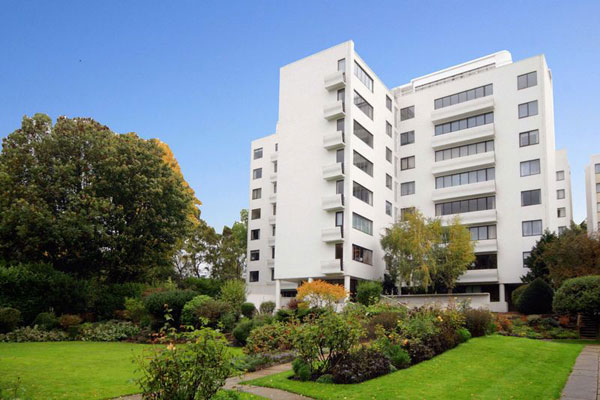 I featured one to let earlier in the year, but now an apartment in Berthold Lubetkin's Highpoint, London N6 is up for sale.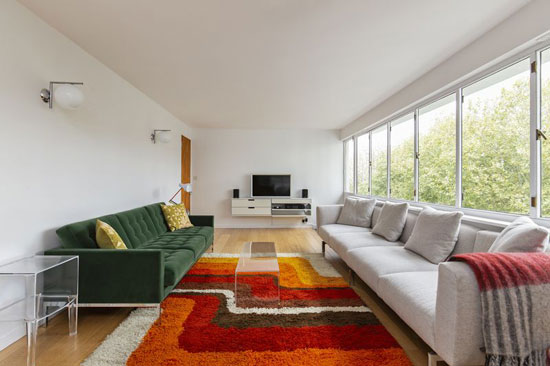 As a regular reader of this site, you probably know all about Highpoint. But just in case it has passed you by, I'll do a quick recap for you.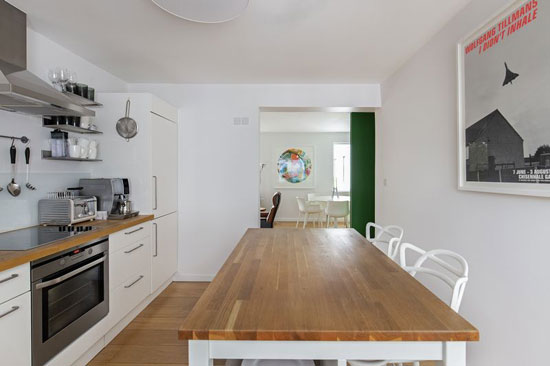 The Highpoint building is a grade I-listed piece of domestic modernist architecture. It was built to a design by Berthold Lubetkin and constructed by Tecton in the 1930s.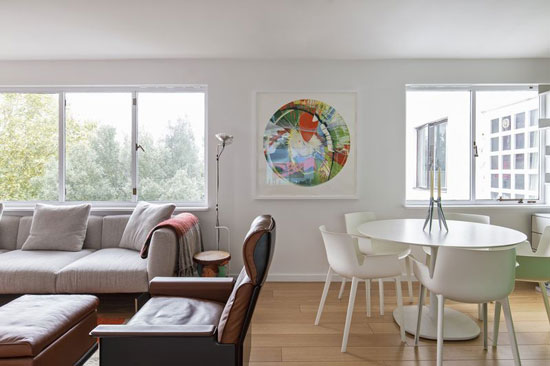 It's a building that has had its ups and downs over the decades since construction but has rather come full circle now. This was a stylish and desirable place to live back in the 1930s and it still boasts a similar reputation today. Prices are always on the up and you do have to pay a significant amount if you want a decent-sized apartment in Highpoint today. Like this one, for example.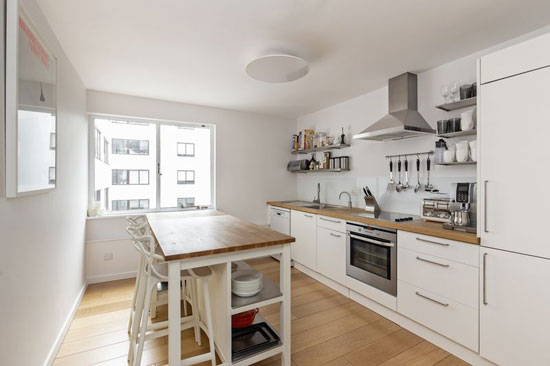 This apartment can be found on the fourth floor of the building, offering over 1,200 square feet of living space. So one of the big ones.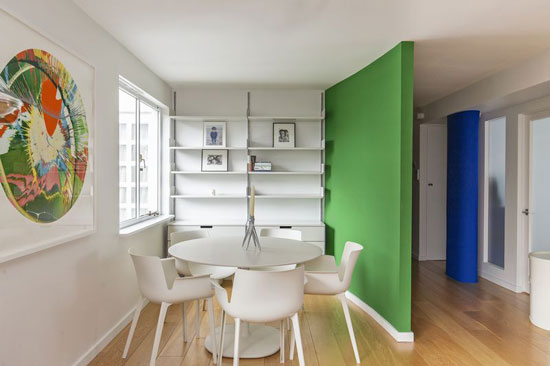 Like pretty much every apartment I see for sale, this one has been updated. Of course it has. The people who are paying this kind of money probably don't want a small 1930s kitchen and the original finishes. But also like most of the apartments I see, this one has a clean, minimalist look and feel that works with the architecture.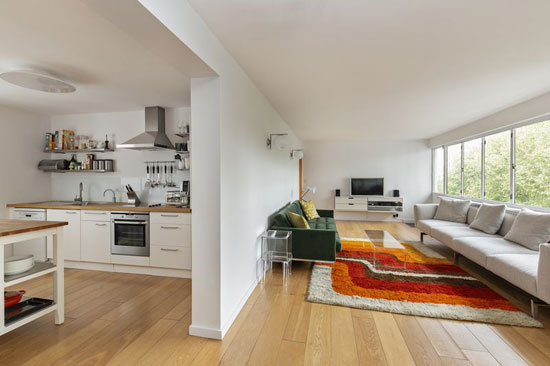 Open space, white walls, the occasional splash of colour and of course, the trademark wall of glass across the reception room. I'm not concerned about the furniture as it's likely to all be going, with the probable exception of the fitted units. So just imagine this as a stylish, minimalist shell and you get the idea.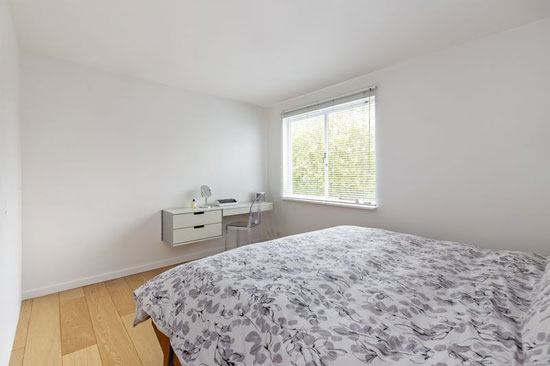 Space includes that bright 30ft reception room with the concertina folding windows that are a signature of this building. Note that those windows have recently been renovated too.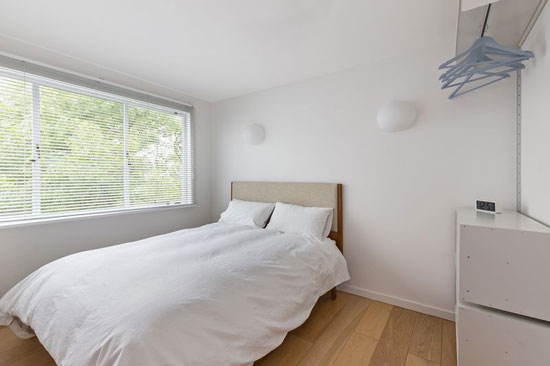 Beyond that are three double bedrooms, a contemporary kitchen/breakfast area, a study or occasional bedroom, a newly-refurbished family bathroom and a guest cloakroom. That just about covers the internal space, although there's more to living here than just the space in your apartment.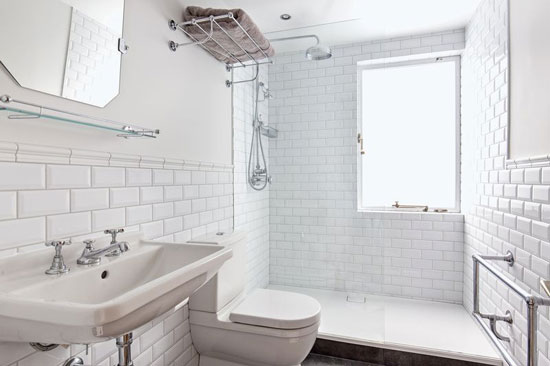 Being a Highpoint resident also gives you added benefits such as plenty of built-in storage (so you can keep your minimalist space clean and tidy), access to a resident building manager and concierge service, more basement storage and the option of spending time in the lovely communal gardens.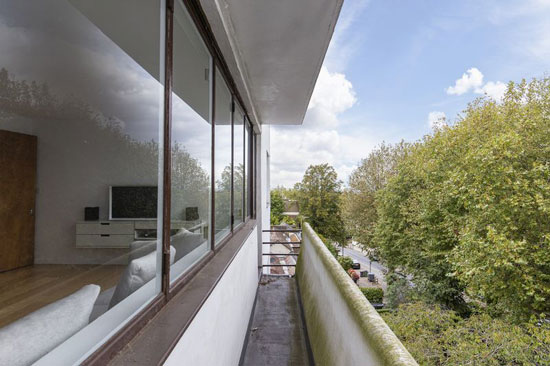 You can also play a game of tennis on one of the two all-weather tennis courts or take a swim in the heated swimming pool. Residents' parking as well, although it's on a first-come, first-served basis rather than being a reserved spot.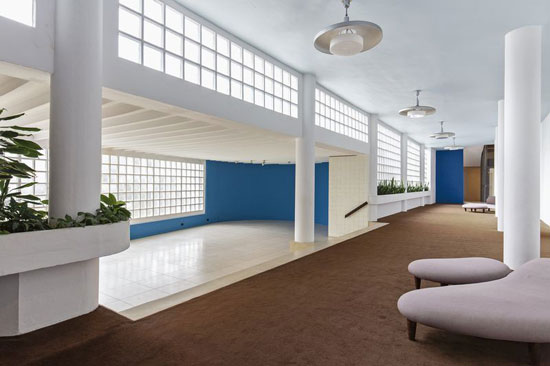 Note that all of that comes at a charge though, so you might want to check with the agent about the current rate of fees for Highpoint. But before you do that, have a word with the bank manager. This has just been reduced in price, but still comes with an asking price go £1,295,000.
Images and details courtesy of Litchfields. For more details and to make an enquiry, please visit the website.