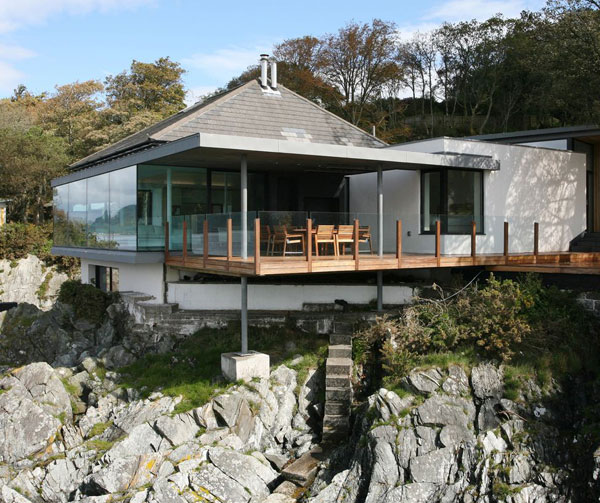 If you've been watching the BBC drama, you might want to hire out that House from The Nest in Argyll and Bute, Scotland for a small break.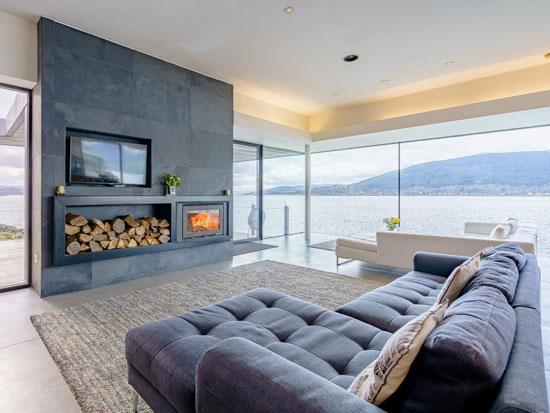 You can theoretically do just that, as that wonderful property, known as Cape Cove, is available as a holiday let. But due to the current situation, the agent isn't taking bookings at the moment. But they will reopen and when they do you can get yourself down for some quality time here.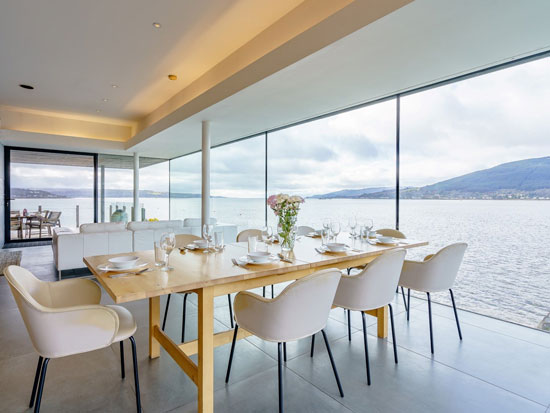 In The Nest, this is the home of affluent couple Dan and Emily, who take up a teenager's offer to become their surrogate with what so far seems like fairly tragic consequences. I'm writing this ahead of the last episode, but things don't seem to be going too well right now.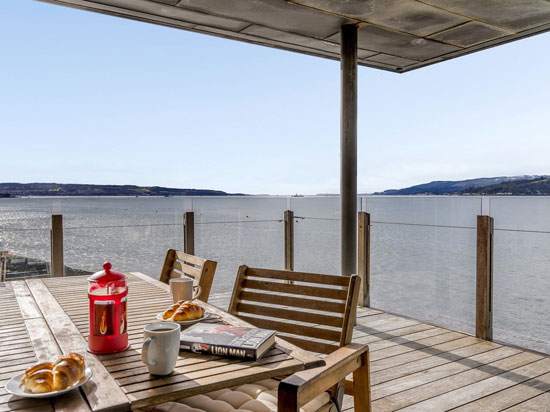 The show is a gripping one, that's for sure. But an unlikely star of the show is this house, which is a contemporary build to a design by Cameron Webster Architects on what was once a wartime naval outlook post. The replacement house dates from around 2012.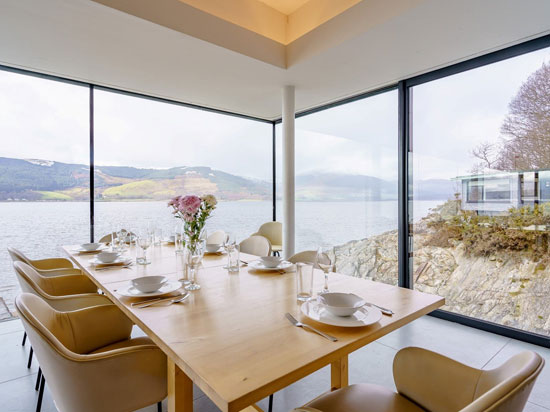 Of course, being an outlook would mean a great view and this house certainly has that courtesy of its walls of glass and terrace, as well as its own private beach and jetty on the edge of Loch Long, which is apparently home to porpoises, seals and 'amazing' birdlife.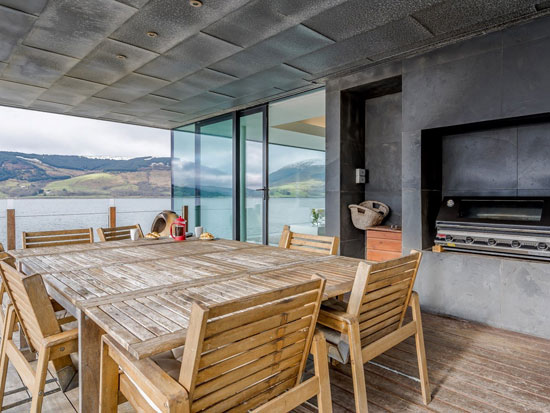 The TV couple has it as their full-time house, but this would make a great holiday home if you need to recharge and get away from it all for a while.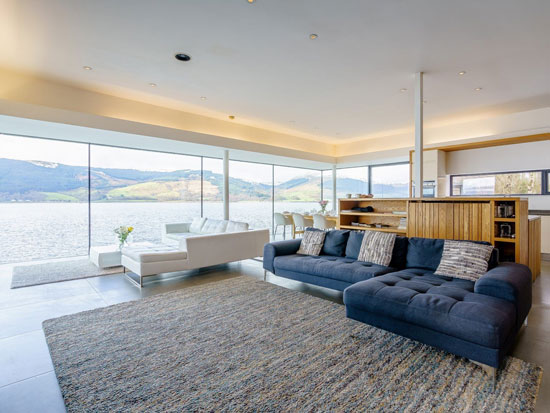 Once inside you can enjoy the open-plan living space and with those seamless glass walls, it creates 'the illusion of walking on water'. A wood-burner too if the weather doesn't work out for you and a spell indoors is required. Not a bad place to kill some time in the rain, with all the technology you require, understated decor and regardless of the weather, plenty of nature to watch.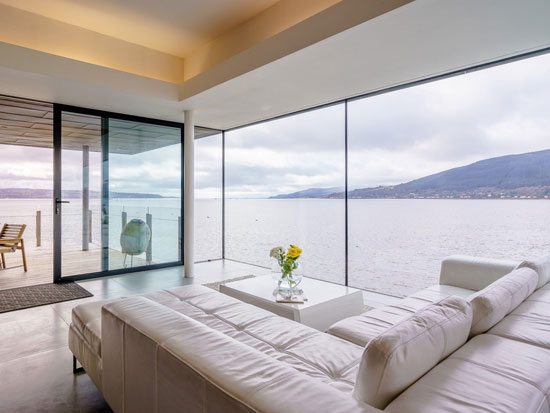 Beyond the main reception area is a 'well-equipped kitchen', along with a glass-fronted dining area with access to a covered teak deck with BBQ.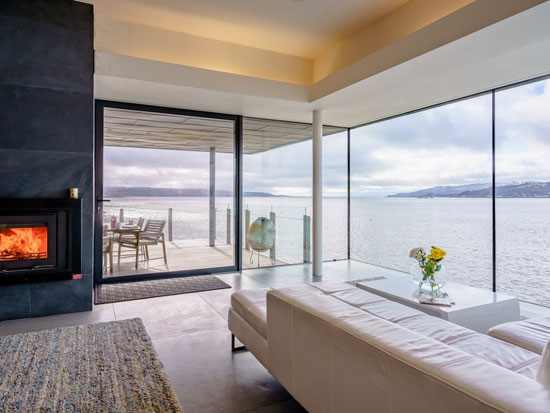 From the entrance hall, you'll also find three of the double bedrooms, a twin bedroom and the family bathroom. Also present is a utility room and a cloakroom on the main floor, with stairs leading down to the final double bedroom, sitting area and shower room all leading to a slate deck and seawall. In all, around 10 people can sleep here, which should help with costs.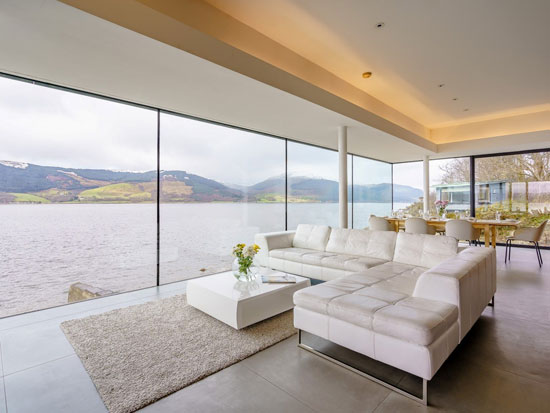 That's not quite all as to the north there is another terrace with sun loungers, a shelter with an outside shower and a hot tub overlooking the pebble beach. as I said, a great place for taking it easy.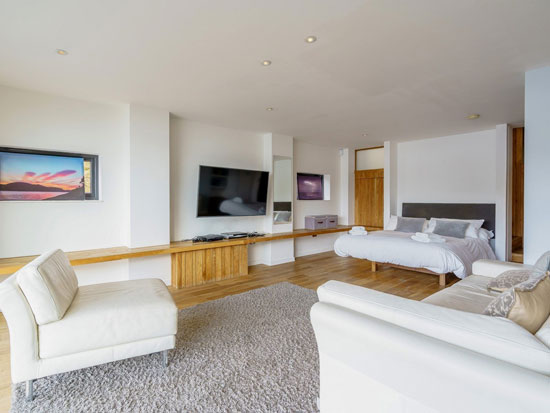 Booking here have just reopened, although finding a gap in the calendar might be hard unless you book well ahead. A stay here is from around £204 per person for a seven-night stay, although that will vary with the number of people occupying the house and the time of year.
Images and details courtesy of Holiday Cottages. For more details and to make an enquiry, please visit the website.