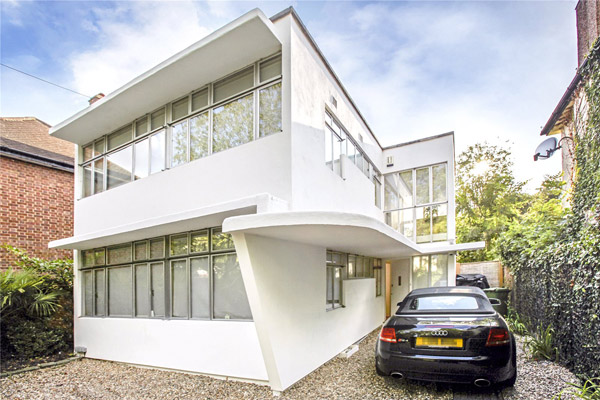 Originally offered for sale last year, this 1930s Connell, Ward and Lucas modern house in Worcester Park, Kingston Upon Thames, Surrey is back with a new agent and a new lower asking price.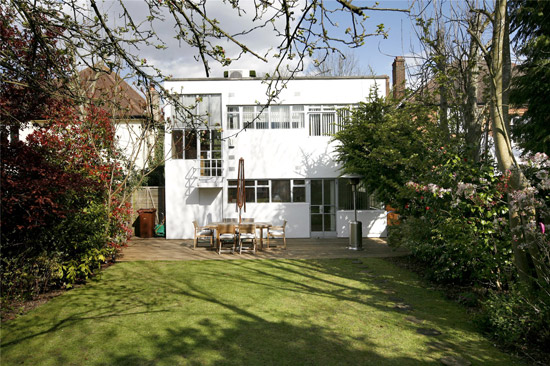 In fact, the house was featured as far back as 2012 on the site, when it was offered for rental, with an asking price of £3,250 per month. But there's no longer a rental option. This one is to buy only.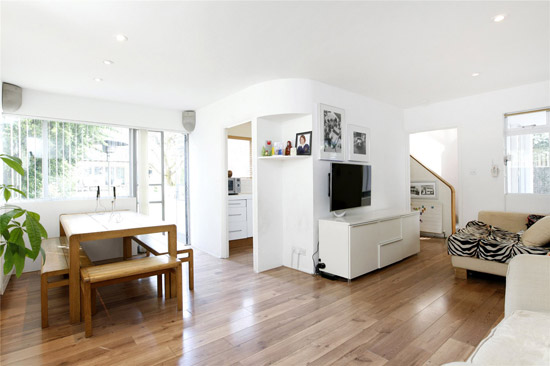 I don't know its history in the intervening years since being offered for rent, but comparing the photos doesn't show a great deal of difference. If anything, the house looks a little more appealing, although that might be down to the agent's photos. They really can make a difference. House and home photography is a much-underrated skill.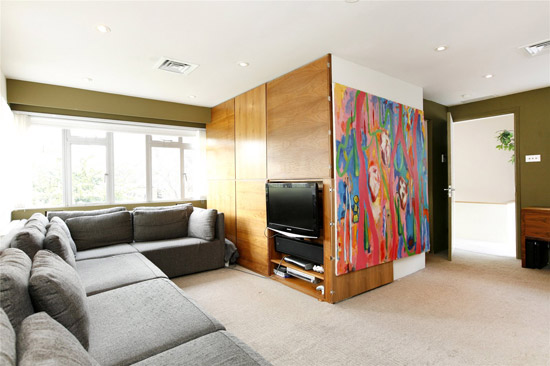 Regardless of the finish and the photos, this is still a wonderful piece of grade II-listed architecture.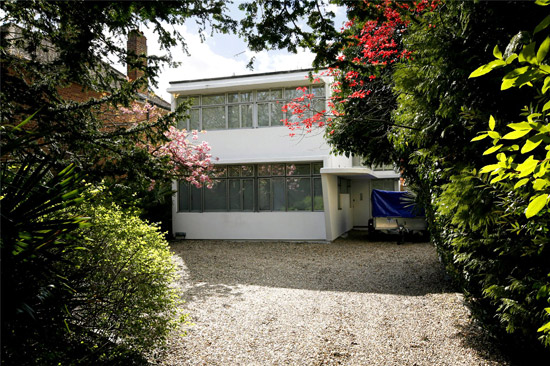 The names Connell, Ward and Lucas need to introduction to fans of modernism and the modern movement in Britain in the early 20th century. Thankfully so many of their iconic designs have survived and have also featured on these pages.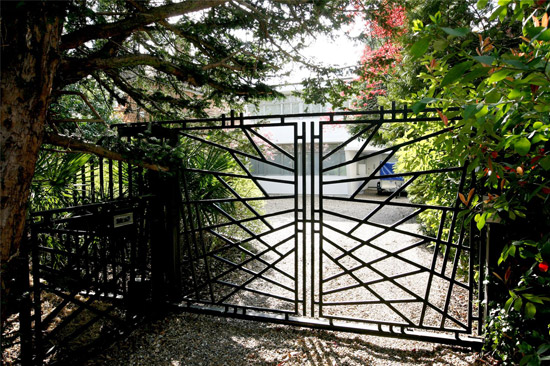 That includes The Saltings modernist property in Hayling Island, Hampshire, the 1930s property in Rickmansworth, Hertfordshire, the Sun Houses in Amersham, Buckinghamshire and of course, the Amyas Connell-designed High & Over in Amersham and the 1930s Connell, Ward & Lucas-designed 66 Frognal modernist house in London NW3. Every one a stunner.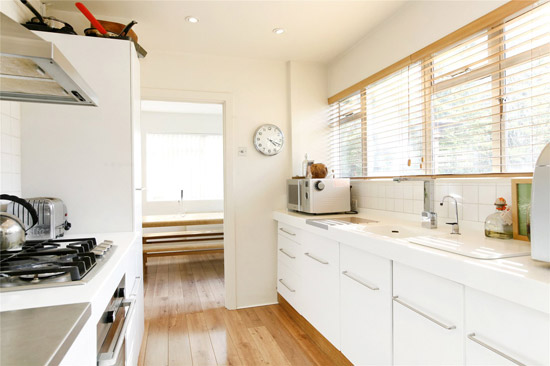 The one here, dating back to 1937, survives as well, with much of the forward-thinking design untouched, At least, in architectural terms. The bold, angular design the walls of glazing and those rather eye-catching overhangs for example. It looks just as impressive from the rear too as well as from the road. Love the gate at the end of the drive.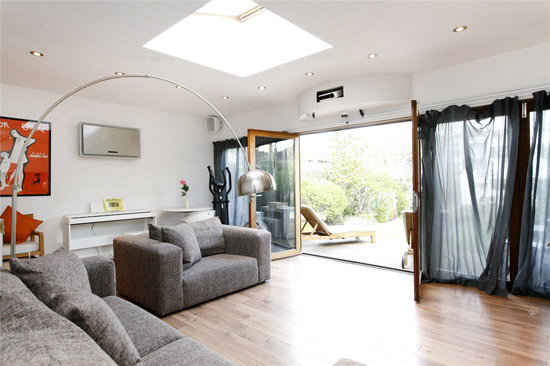 Inside, it's more of a mixed bag for the purists, but overall the finish is generally in keeping with the architecture. No sign of a country cottage finish here thankfully. However, there is one significant change, with the house designed to be split into two apartments. However, it is now a single house. If I didn't tell you that, you probably wouldn't have known. A seamless conversion and one that really does work. I've seen a few similar projects that don't.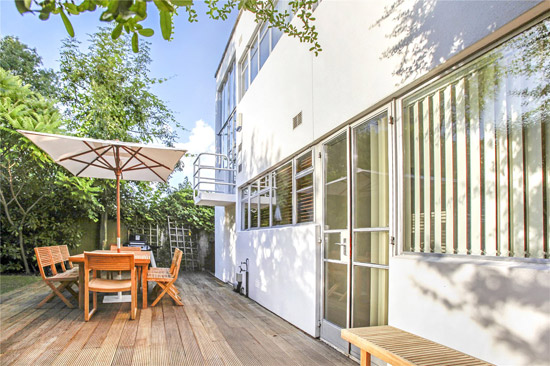 Inside, the current owner has gone for a rather modern and neutral finish, with white being the dominant colour and space generally being free-flowing.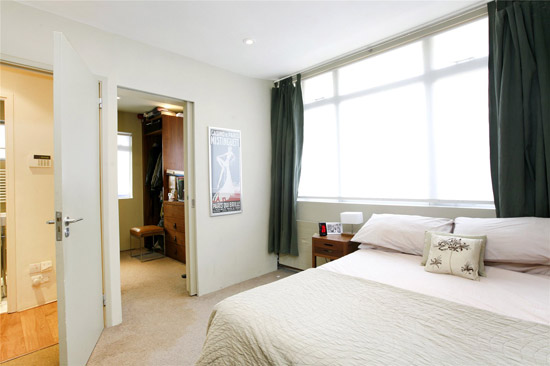 As for original features, well nothing is mentioned and there isn't anything jumping out at me. But a viewing might bring something to light. In general terms, the architecture and frame of this house is the key selling point for me and the interior works just fine with it.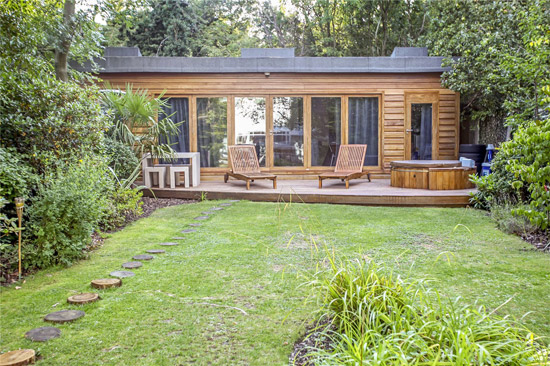 There is one obvious modern addition though, which is the 'extended' summer house (or studio) with decked area. Very much a separate structure to the house, you will find it at the bottom of the garden.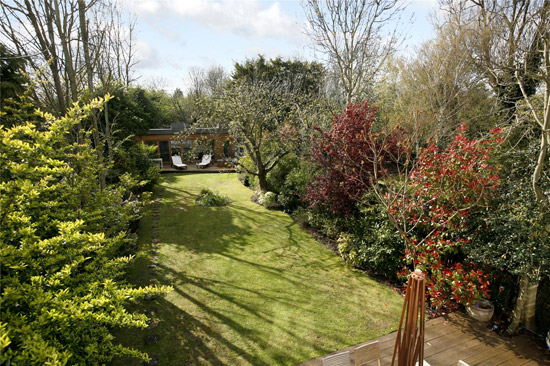 In terms of the space in the main house, you get four bedrooms, two bathrooms, a kitchen and two living areas, one with access out to a large private rear garden. As well as the garden studio, you get the garden itself, covering something like 87 ft. in total and backing onto a wooden piece of common land. Off-street parking to the front too, beyond that wonderful gate.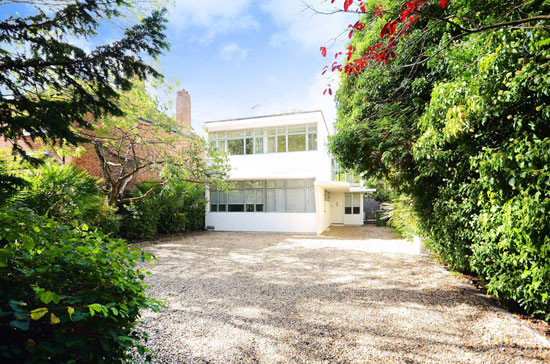 Back on the market right now, it has a new and lower guide price of £915,000.
Images and details courtesy of Hamptons. For more details and to make an enquiry, please visit the website.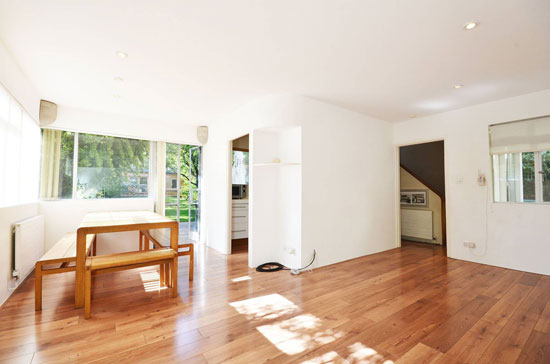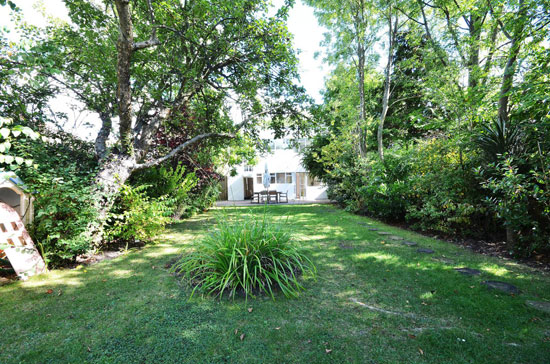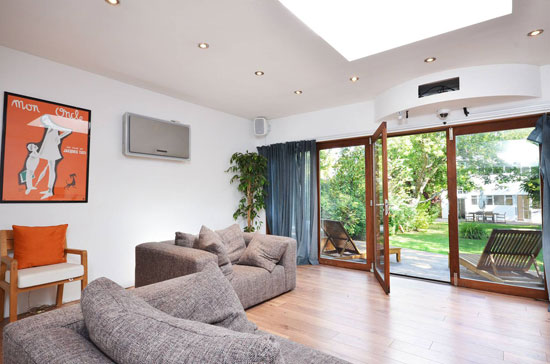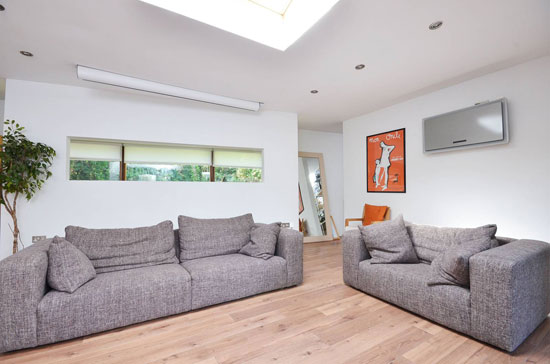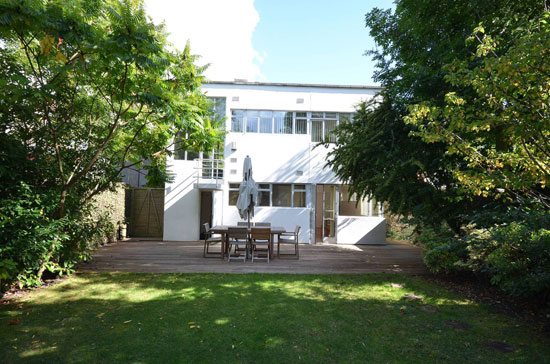 Property Location