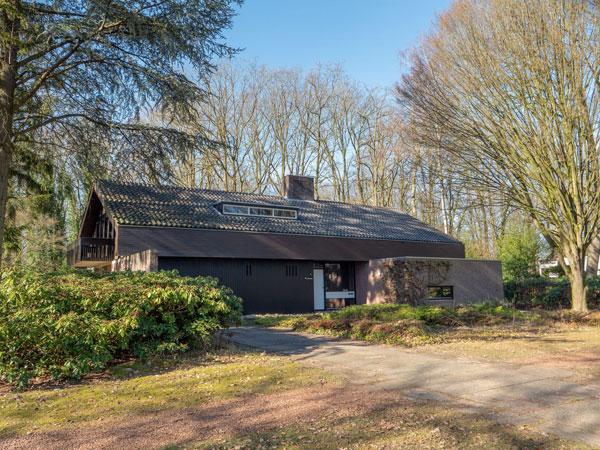 This 1960s modern house and workspace in Weert, Holland is the place we all need right now.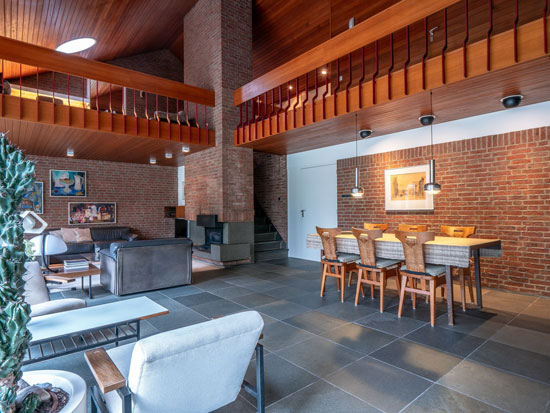 Why? Well, it ticks all the boxes in light of current circumstances. A house with lots of land in the middle of a nature reserve and with its own dedicated home working space.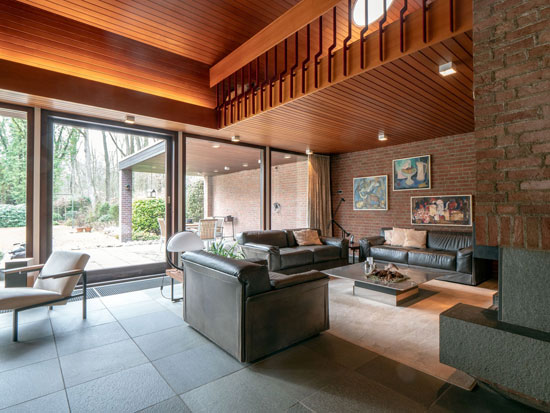 That last is important. Over the short and medium-term many of us will be working from home out of necessity. But you get the feeling that our working lives will change in the long term as well. Yes, many of us already work from home out of convenience, but over time working from our own houses might well become the norm rather than an occasional luxury.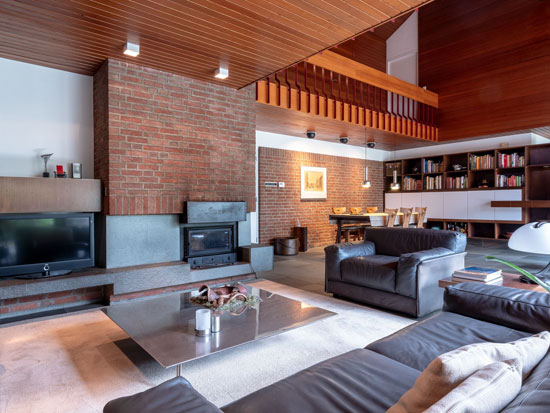 If it does, we need houses that will accommodate us and our work 'baggage'. So property like this might well become rather sought after. As long as you don't mind moving to Holland. The equivalent in the UK would be at least twice the price.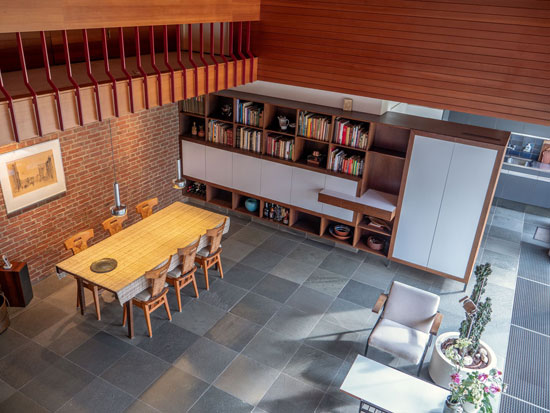 The house is/was the home and working space of architect Piet Coenders, sitting within the 'Bungalowpark' of Weert and the only living/working space on what looks like a modernist estate.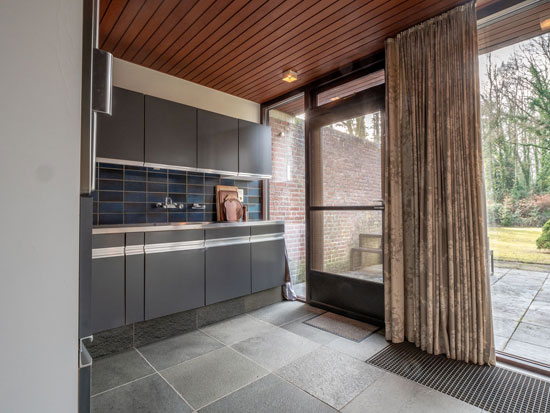 That estate sits on the edge of Weert and in the middle of a nature reserve, which guarantees you seclusion. But if you want people and shops, the centre of Weert is just 10 cycling minutes away.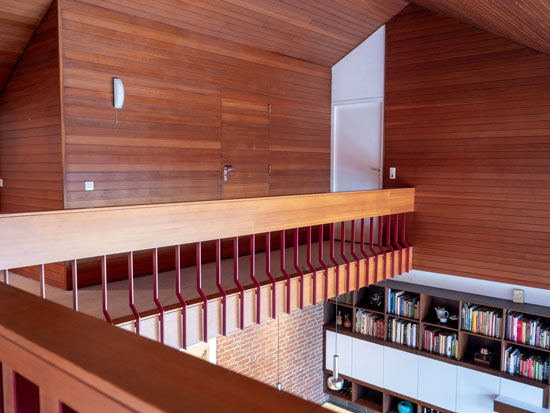 Piet Coenders designed it for himself, with the agent adding that the architect was inspired by Frank Lloyd Wright when designing the house. Make your own mind up about that, but one thing is for sure. This is a well-preserved piece of 1960s modernism, with most of its original design features intact.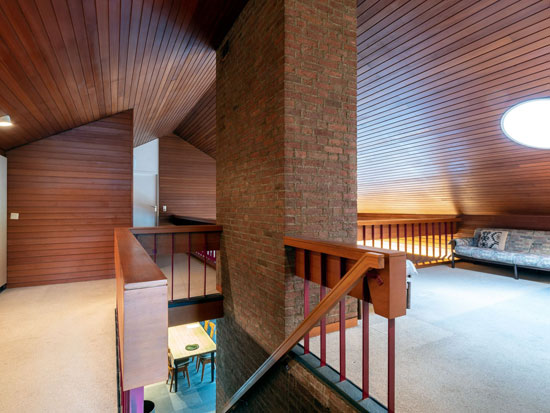 Intentionally designed with a 'sober' facade onto the estate, the house really comes to life inside and to the rear. Particularly inside.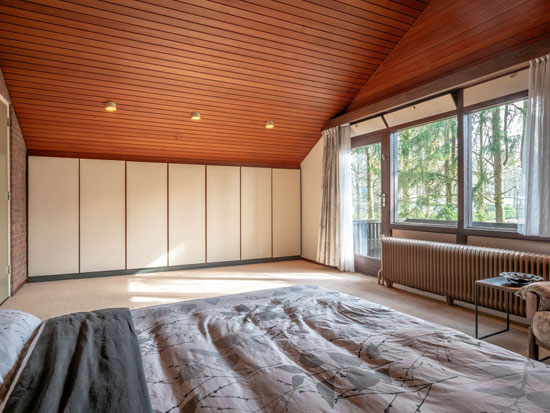 The reception space is stunning. A double-height area with a fireplace leading all the way through, a balcony above and a wall of glass looking out onto the garden.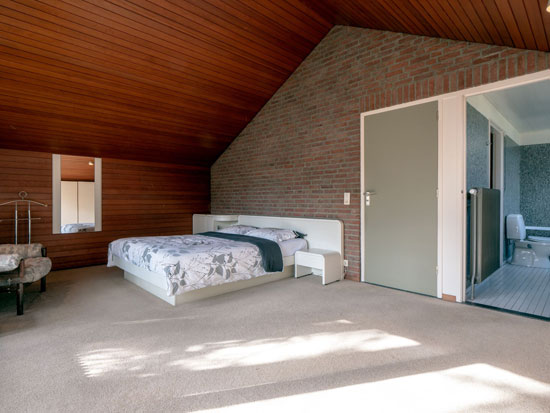 Of course, there's also the exposed brick, the wooden ceilings (Oregon Pine), all of that amazing storage and the grey slate floors. A dream of space to hang out, read, socialise or whatever else you want to do. Love the original light fittings too.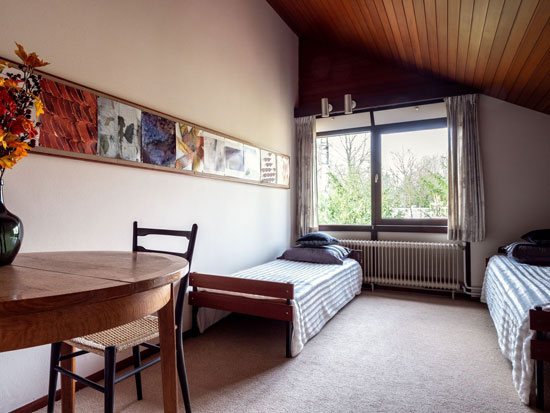 That upper gallery space is something else too, packed with more storage as well some cool built-in lights and more of the wood and exposed brick. Let's not forget the little details either, like those rails in the balcony for example. The little touches sometimes make the biggest impact.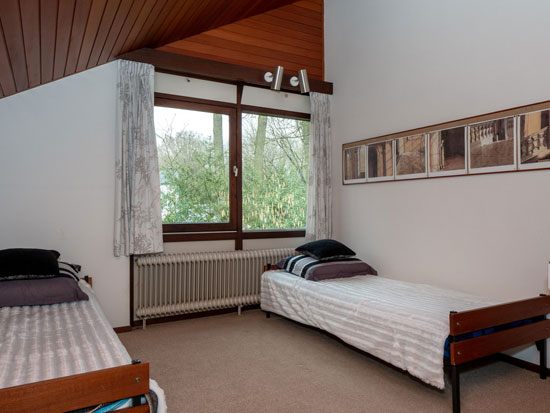 The bedrooms are of a good size and again, with plenty of hidden storage within. The master is a particularly impressive space with its vaulted ceiling and balcony.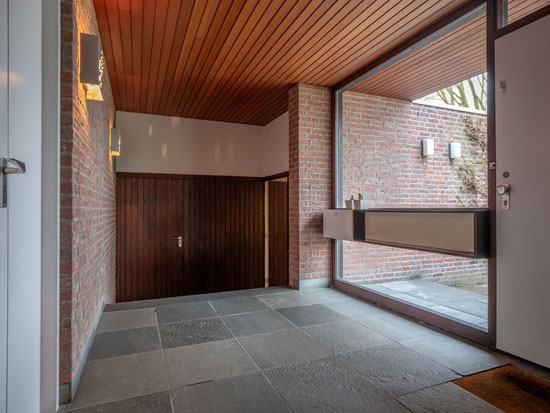 All of which would make this house an appealing prospect. But if offers more beyond the rather lovely hallway.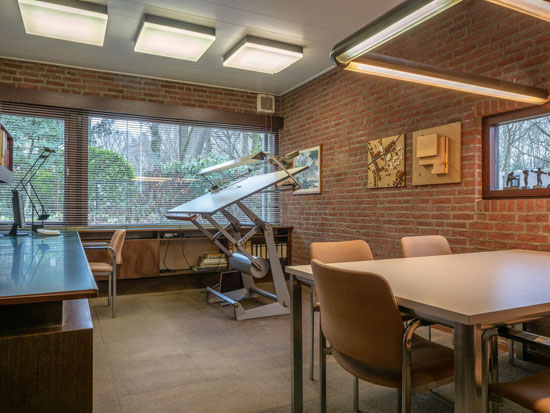 There is workspace aplenty here and if you work as an architect (or similar profession) it might have you drooling. Take a couple of steps down and you will find an office area with a meeting table, drawing table, desk, storage and much more. I would say enough to keep anyone happy if they needed to work from home. But that isn't quite it.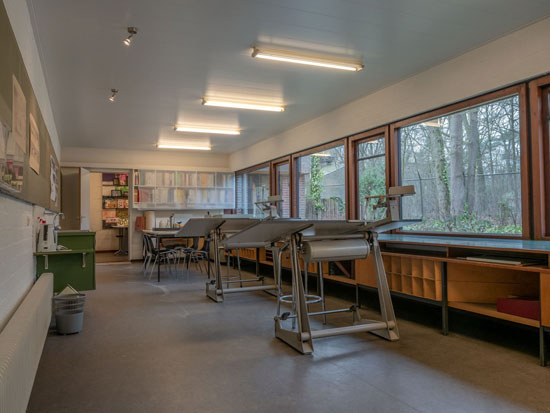 A further (very long) space has more drawing tables, more storage and a separate storage room. Space enough to employ a few people and have them working with you. Perhaps not everyone's idea of working from home, but it would save on office costs considerably. If you just need the smaller space, I'm sure this would convert into family space fairly easily. Oh, and did I mention the design studio? Yes, one of those too.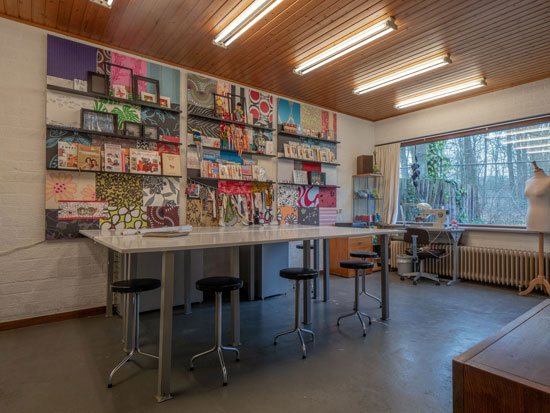 Overall there is 100 sq. metres of space to play with here, with the floorplan indicating that the ground is taken up by that high reception area, the kitchen, the large hallway, a built-in garage and all of the workspace, which are the three rooms I outlined above.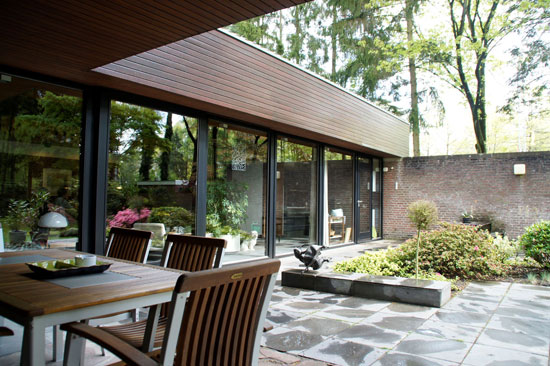 There are four good-sized bedrooms upstairs, as well as the main bathroom and all of that hidden storage. More storage than I think I have seen in any other house too, with much of it hidden away behind walls. The ideal home for the minimalists out there. There is a large basement too, covering around 54 sq. metres.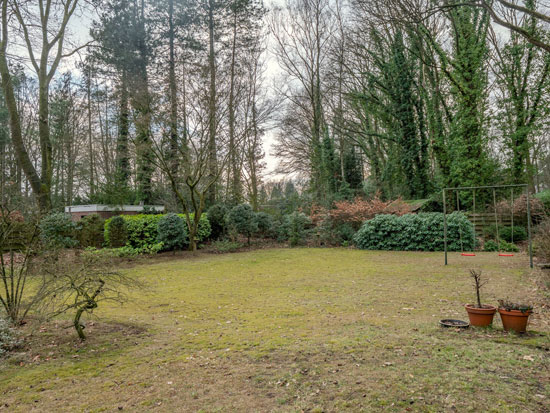 Oh, the outside too, which is well worth talking about. That covers something like 1,765 sq. metres overall, with the house surrounded by trees for added privacy. The wall of glass creates kills the outside/inside divide and the land is mainly laid to lawn. Looks a great family space.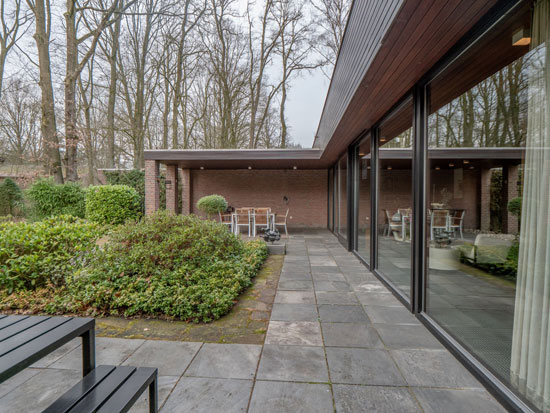 Fancy it? I know I do, but I'm not sure the move to Holland would work for me right now. If it works for you, the asking price is €650,000, which is around £603,000. Not cheap, but you get so much for your money here.
Images and details courtesy of Funda. For more details and to make an enquiry, please visit the website.