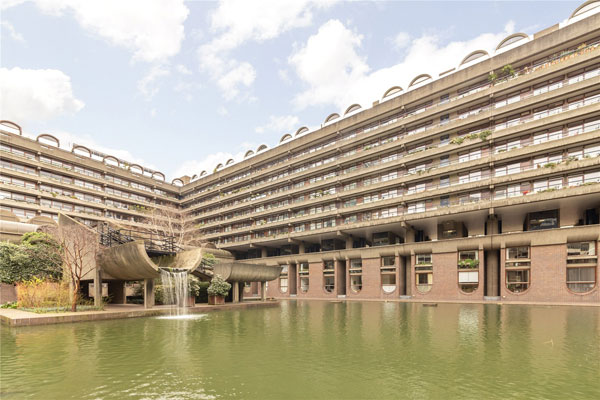 This is a rare treat. A Type 76 apartment in Andrewes House on the Barbican Estate, London EC2Y is now for sale.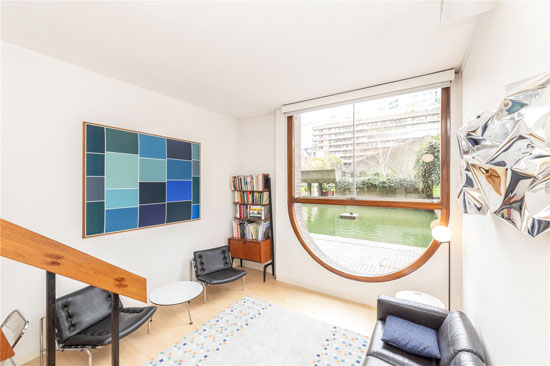 It's a stunning place to live as well, which is helped by both the architecture and thoughtful, minimalist finish that the current owner has used in this particular apartment.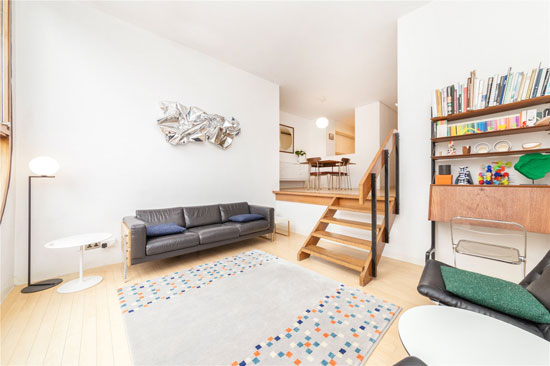 Andrewes House was the second Barbican block to be finished on the site, dating back to July 1969. It is a terrace block that runs along the side of the lake, from the bridge across the lake to the waterfall at the far end. It's a lovely spot and because of the location offers some rather attractive views from the distinctive window too.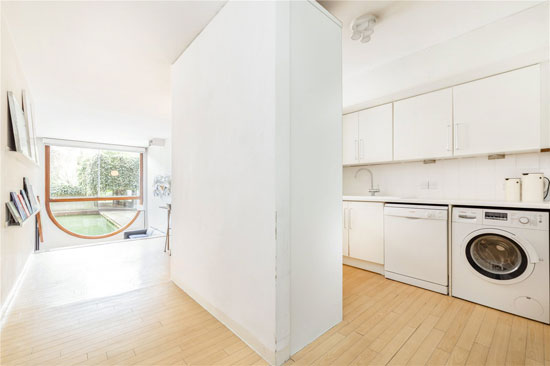 In total, the block contains 192 flats, with this being a lesser-seen Type 76, which is a split-level apartment with that 'U'-shaped window offering allowing you to look out onto the lake each morning. Or whenever the urge grabs you.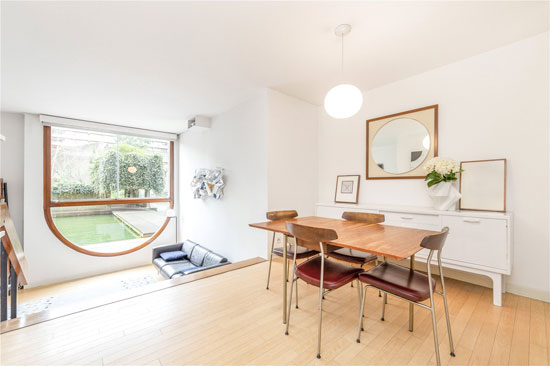 As I said, it's a really good-looking space within as well. Barbican apartments aren't exactly huge (although this one is bigger than a lot I have seen), so a more minimal and neutral approach works well within. Throwing in some midcentury modern and modernist design doesn't hurt in terms of character too. As you can see from the images.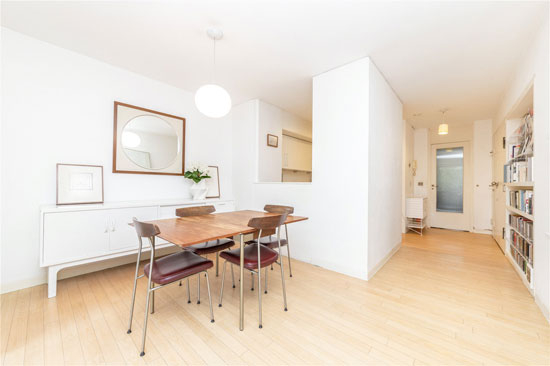 The layout is faithful to the original design, although it looks like the kitchen has been updated, whilst still being in keeping. The bathroom is original though, which isn't usually a selling point, but certainly is when it comes to the Barbican.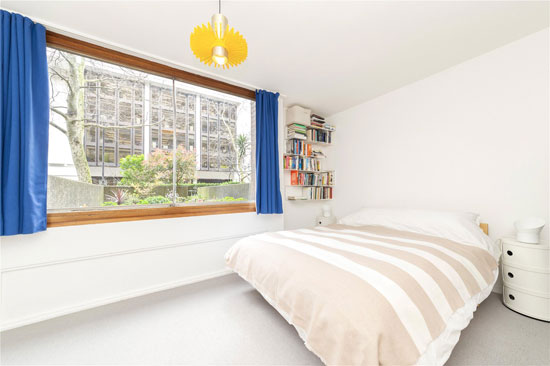 Talking of the layout, you get a split-level reception, which is loosely designated as a living room and a dining area, with the kitchen partly open to the upper area.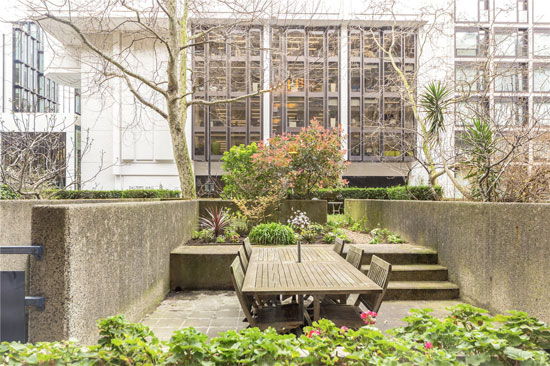 Beyond that are the bathroom, hallway and a good-sized bedroom. Note that this is also one of only nine Andrewes House flats that has an extended private patio garden area at the rear of the property. Yes, your own garden. If you want more, there is also residents-only access to Speed Garden and Thomas More Garden.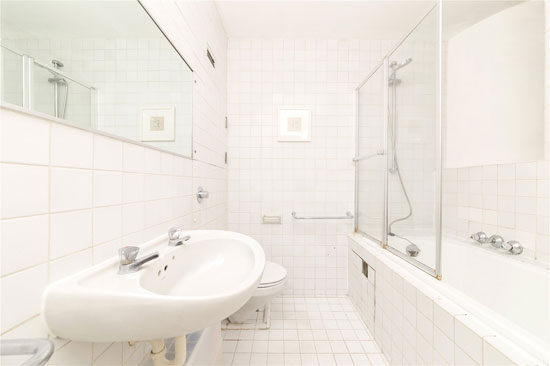 Fancy it? This one is up for sale with an extended leasehold for £895,000. More details with the agent, of course.
Images and details courtesy of Frank Harris and Co. For more details and to make an enquiry, please visit the website.