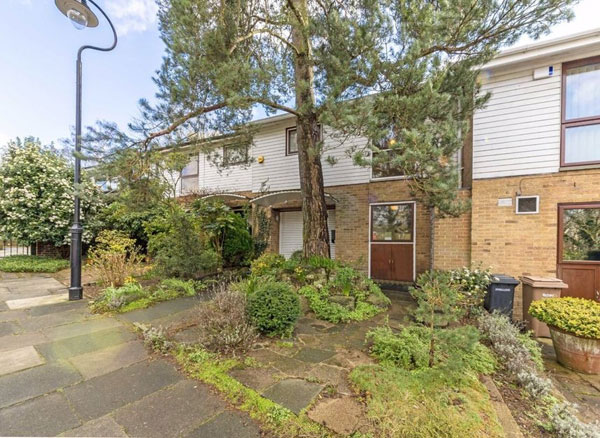 Pretty much nothing has changed in over 50 years here. Which makes this 1960s time capsule in Highgate, London N6 an interesting proposition.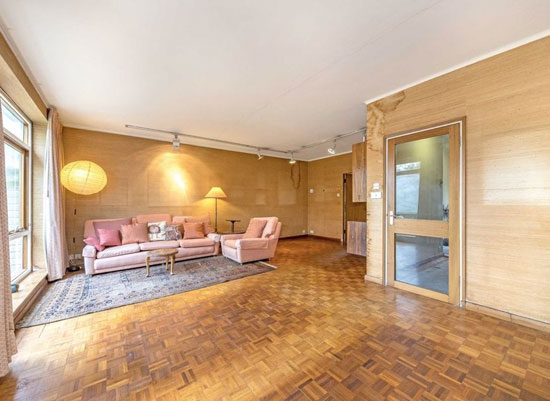 Not that you would think it looking at it from the outside. It looks like your typical 1960s terraced house, which it is in many ways. Although the style is interesting compared to most and the location is a premium one, both in terms of the postcode and sitting on a peaceful cul-de-sac.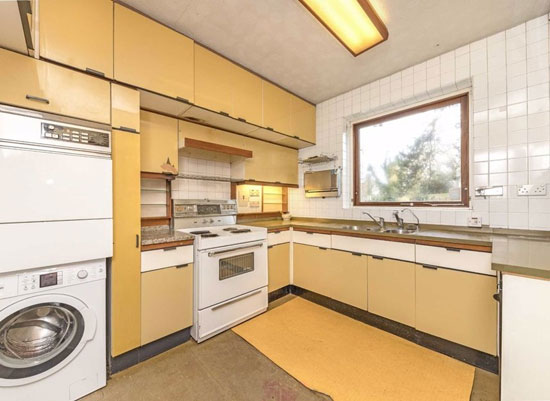 The key selling point for fans of the 1960s is the interior. The agent says 'near original condition', which is about right. Give or take the odd appliance, nothing has changed here since it was built. or at least, from what I can see.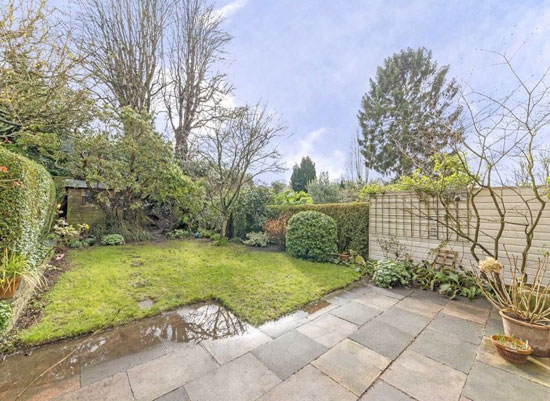 Not a huge number of pictures with this one, perhaps because the agent has this down as a house that requires a 'complete modernisation'. To be fair, it does. But I would hope someone sees the benefit of keeping most of the period details rather than turning it into a standard white or beige box. Character is a selling point as much as a fresh finish in my eyes, although not everyone would agree with that.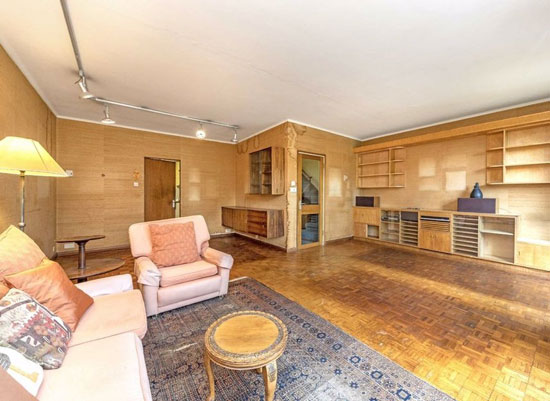 The original parquet flooring is present, as are the internal doors and the wall covering. Saying that it looks like there might be some damage to the wall in the living room, so perhaps not salvageable. Some interesting built-in units as well. The 1960s kitchen of course, which may or may not be a selling point, as well as the original staircase and handrail. There may be more too, but as I said, there aren't a lot of images for this one. Viewing is really necessary.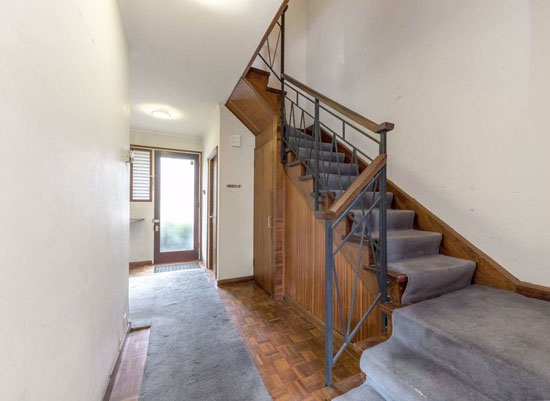 As for the layout, the floorplan shows the large reception room, as well as a hallway with downstairs WC and the kitchen. Upstairs there are three bedrooms and a family bathroom. You might have noticed the garage from the imagery too, as well as space in front of the house and a garden at the rear.
Not cheap though. You are looking at a price of £1,200,000.
Images and details courtesy of Dexters. For more details and to make an enquiry, please visit the website.
Big thanks to Stefi Orazi for the tip-off!