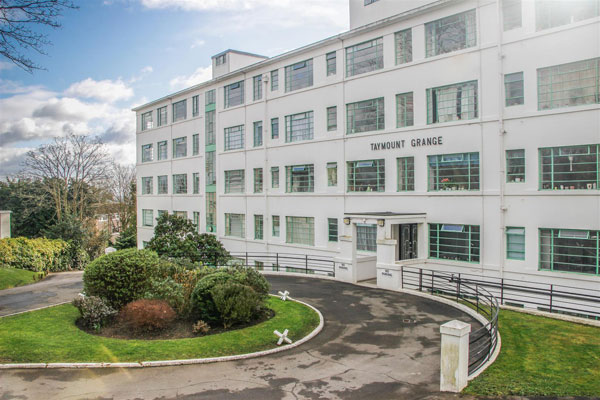 Always popular, but this 1930s apartment in George Bertram Carter's Taymount Grange, London SE23 is a little better than most.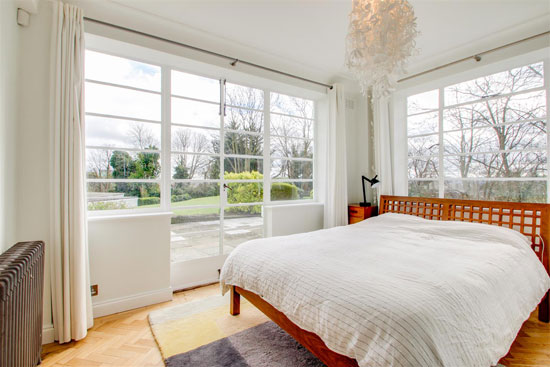 This rather striking period block dates back to around 1935 or 1936, designed by George Bertram Carter in a modernist/art deco style that is still reminiscent of its original era today. Kerb appeal guaranteed.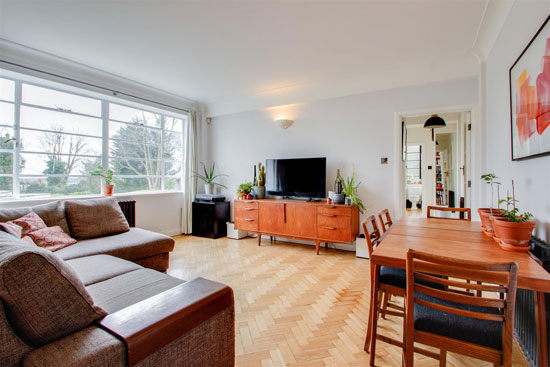 The white facade certainly helps on that front (it has been repainted fairly recently), as do the large and original Crittall windows. There is also a refurbished communal area too and a wonderful 1930s staircase within. But you will have to book a viewing to see those as neither is shown on the listing.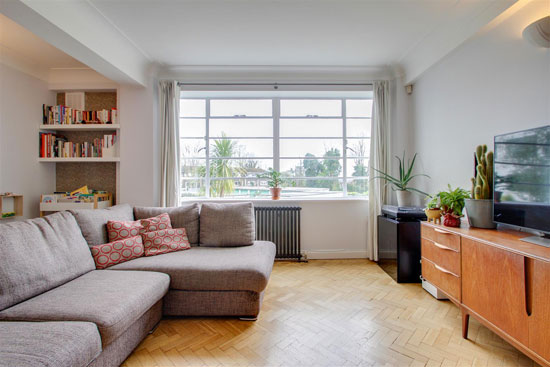 I can understand not showing the staircase as the one here is a lower ground floor apartment, so the need for stair access is limited. That location is also a massive selling point.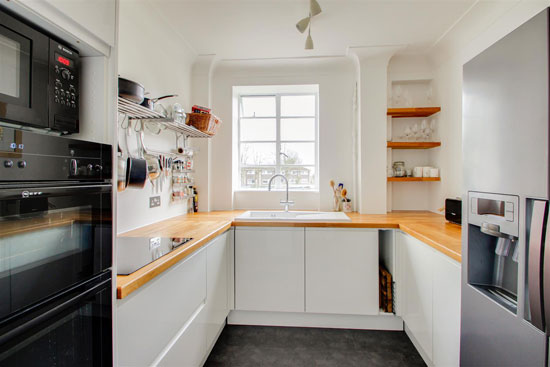 Why? Well, this apartment has direct access to the grounds via the original glazed doors. Those grounds are substantial and a further selling point. Just imagine waking up to that each morning.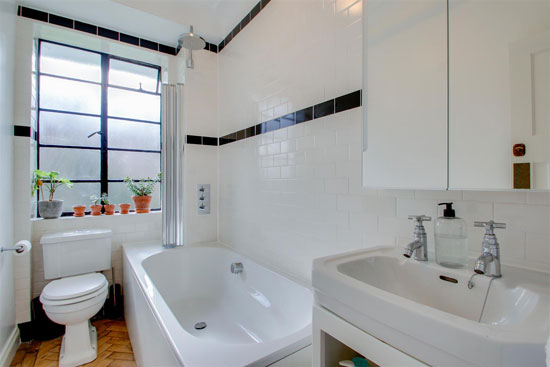 As for the apartment itself, that's also rather appealing, not least because this is one of the largest flats in the building, offering around 740 sq. ft. of living space within.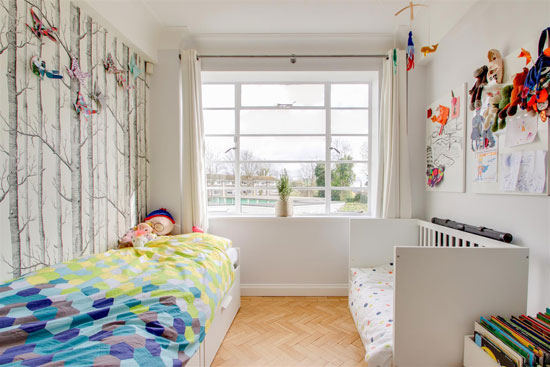 It has also been renovated to a very high standard, maintaining the 1930s details whilst making sure this is also an appealing place to live in the 21st century.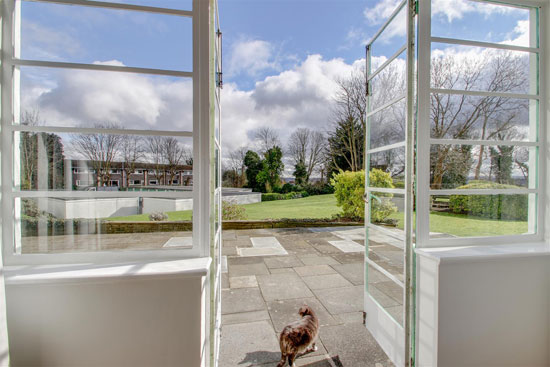 There is no getting away from the Crittall windows, which are just stunning and best shown off in the dual-aspect bedroom that opens out onto the grounds. Look closely elsewhere and other details also jump out, such as the vintage radiators and the parquet flooring. Lover the light neutral colour scheme too, which adds to the brightness of the place.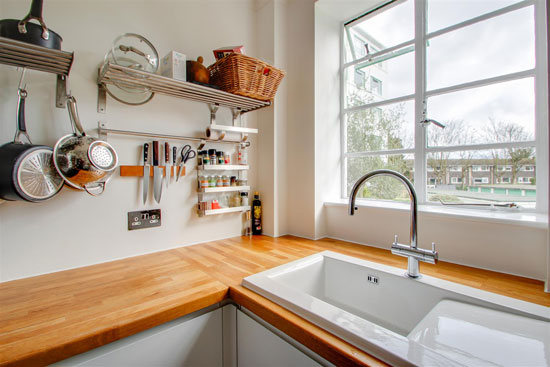 In terms of the layout, the entrance hall with parquet flooring leads to the lounge/dining room with fitted storage and more parquet flooring, a kitchen that is modern, but one that works well in this particular apartment and a utility space.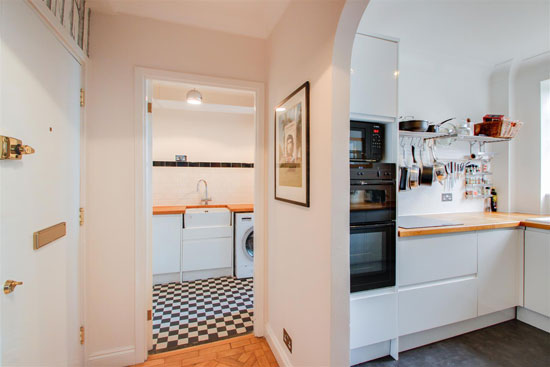 There is also hallway apace with more parquet flooring (it's pretty much everywhere in truth), the dual-aspect bedroom with Crittall French doors leading outside, a second bedroom, a fully-fitted bathroom and a separate WC.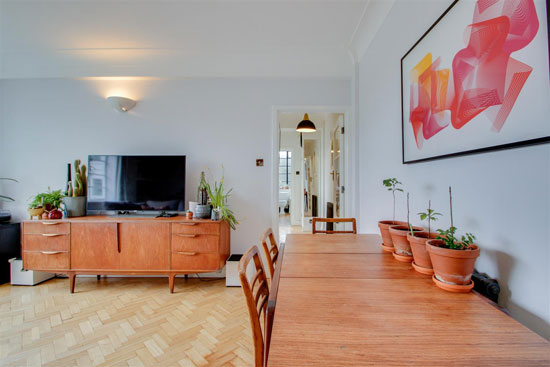 That's about everything. Someone has done a lovely job on this one and if you can see yourself living here, £450,000 is the asking price.
Images and details courtesy of Stanford Estates. For more details and to make an enquiry, please visit the website.