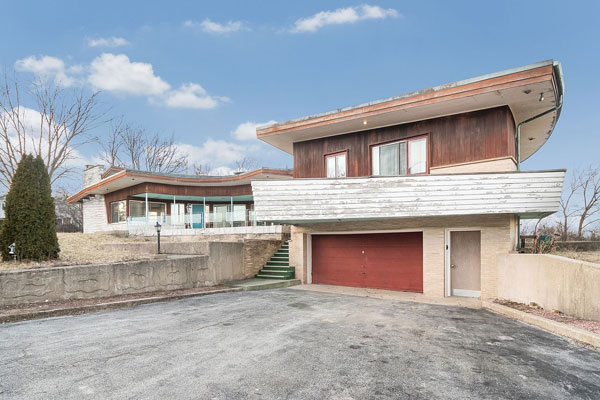 Not just a midcentury modern gem, this is a 1950s time capsule with bowling alley in Palos Park, Illinois, USA.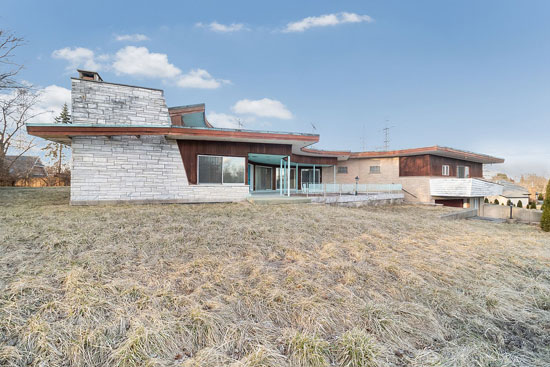 Yes, a true 'one of a kind house' and complete with a home entertainment area like nothing else I have ever seen. It's up there with the 1970s spaceship disco in the Italian house I featured some time back. Yes, that good. But I'll come to that part later.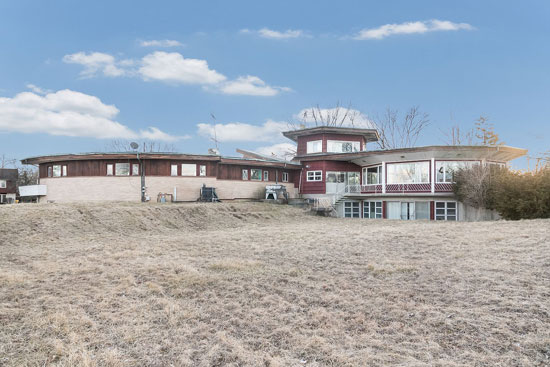 For now, let's talk the house in general, which is a custom design dating all the way back to 1957. I'd imagine that 63 years ago, this was a very distinctive piece of architecture. In truth, it still is.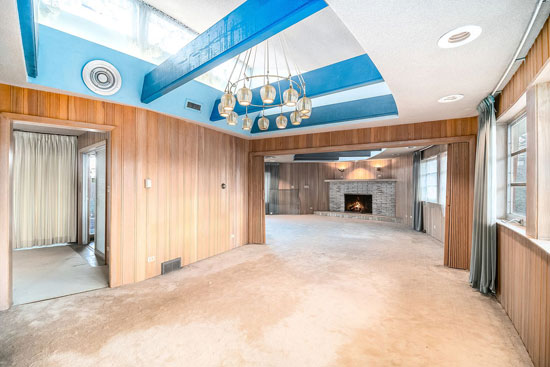 But it's a house that needs some care and attention. As I said, over 60 years since it was built and I would guess that much of what you see here is original to that era.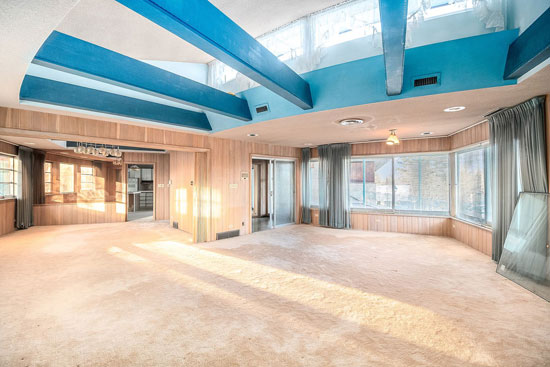 That's a huge selling point. Not necessarily the work involved, which might well turn out to be extensive and pricey. But the fact that so many original details have survived all this time.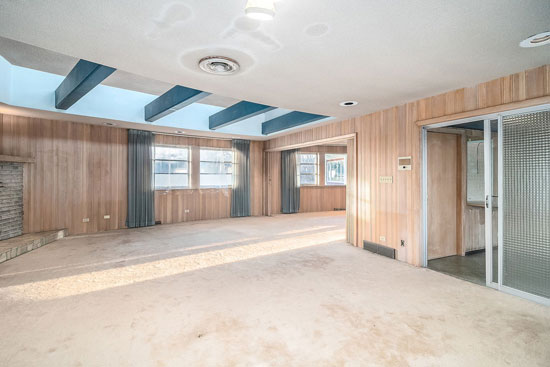 Everything? I don't think so. The jury is out on some of the ceilings for example and looking at the detail, there might well have been some updates through the 1960s and into the 1970s.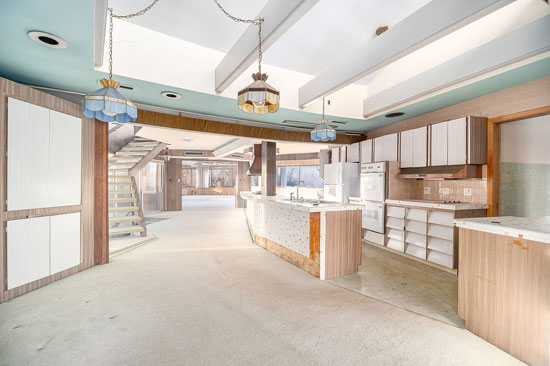 The shag carpets, the kitchen units and some of the fittings hint at later updates. By later updates, I don't mean recent. I really don't think much has changed in the last 40 or 50 years. But some things might well have been upgraded in the past.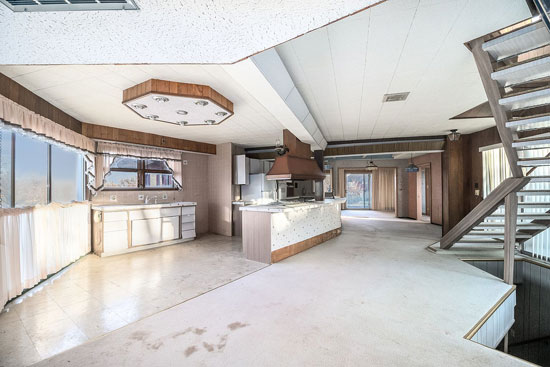 But beyond that, this is pretty much the time capsule. Where do you begin with a house like this? Well, the obvious place is the architecture itself.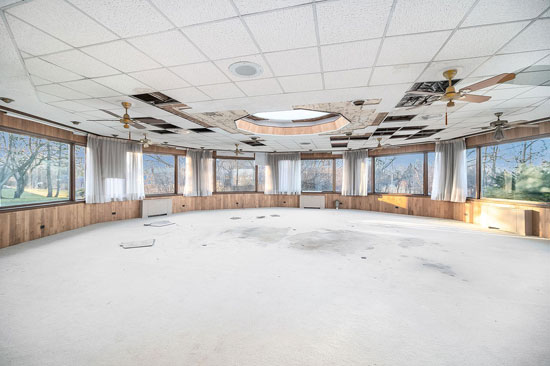 Bold, sprawling, individual and unashamedly modern for its time, this is a house that wants to be the future. Even now, this is a design like no other. Angles, curves, walls of glass and an intentional lack of uniformity. There's something going on wherever you look at it. The design also hints at the vast space within.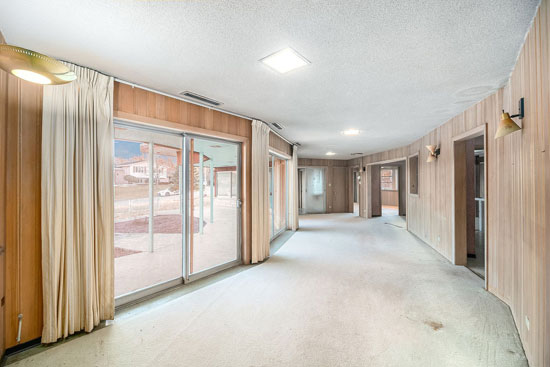 5,500 sq. ft. of living space in this one and an outside plot that covers an acre of land. Space is a selling point inside and out. And for less money than you might think. Again, I'll get to that further on. Before I get onto that, let's talk about that inside.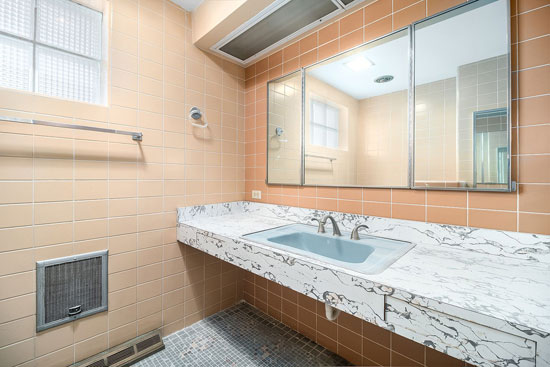 As the title suggests, this is a time capsule in need of work, but with its design pretty much intact. So large rooms, big windows, skylights and multiple patios and balconies to take in your land. Natural light is a selling point.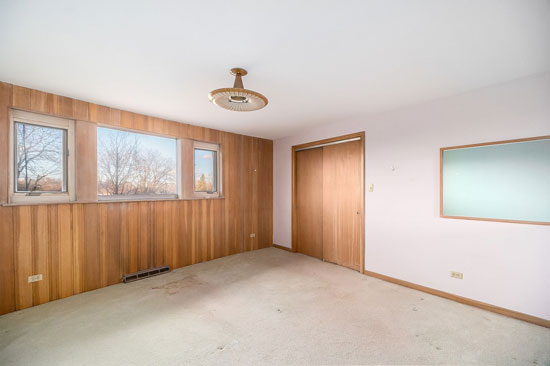 Once inside you'll notice how well this one holds the light. You might also notice how space flows in what is largely an open-plan affair on the ground floor. With the kitchen open to the reception it's quite a modern way of living too.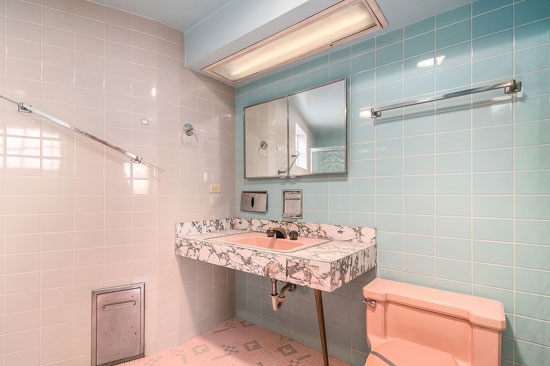 You might also spot plenty of interesting details. The wood-clad walls, the vintage light fittings (so many interesting ones), the original bathrooms, the open-tread staircase, even the original light switches. This is a real step back in time. If that was all the house offered, I would still have featured it. But it isn't. This house has that added extra down below.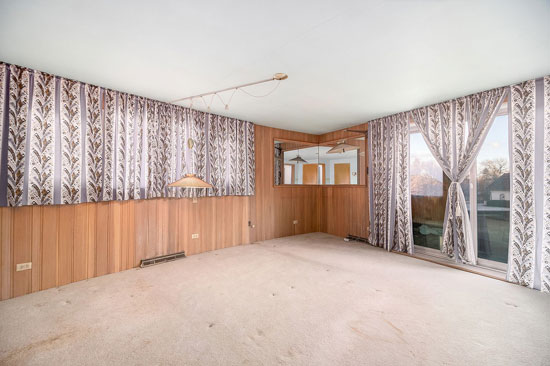 The house possesses a fully-finished basement, which is essentially your own vintage recreation space. Whoever lived here obviously liked a night out – but without going out.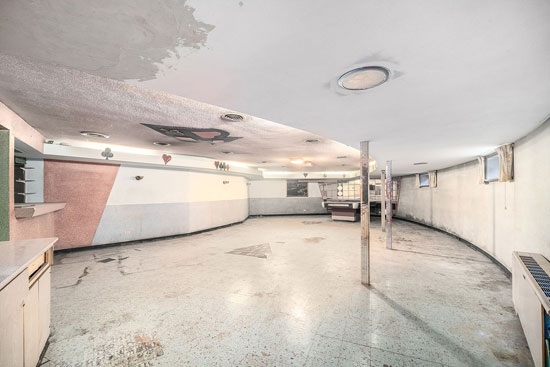 The basement possesses its own two-lane bowling alley. Yes, really. There's also a further space in need off work decorated with playing card motifs on the ceiling and walls, with a pool table beyond. Yes, perhaps someone had their own casino here too.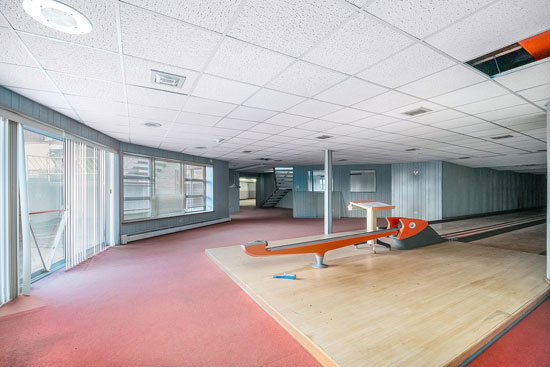 There's also a bar/kitchen area below, which makes this perfect for a party. Someone has obviously had a lot if fun down here in the past and with some investment, you can do the same. I don't know if the bowling alley still functions, but I'm sure someone could re-commission it and clean up the rest of the space without taking away the character.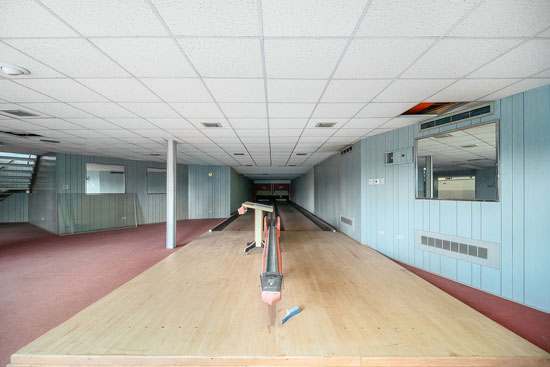 Of course, if you want to live here you'll want to know about the living space too. As I said, plenty pf sprawling open reception space and a kitchen just off it. Further along, you'll find five spacious bedrooms, a loft area and three bathrooms. So enough for even the largest family and possibly some guest space if someone overdoes it in the basement too.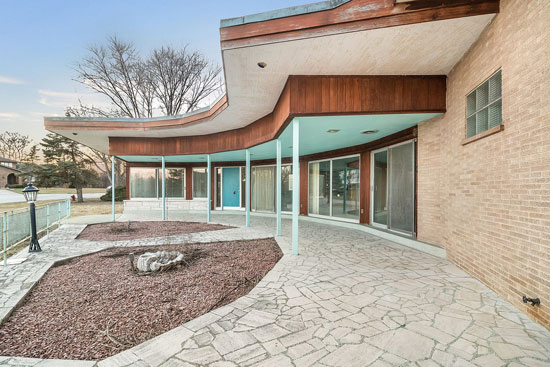 Ok, we are looking at fairly substantial renovation costs, but even allowing for that, $300,000 seems a reasonable price for something as interesting and substantial as this. At today's exchange rate, that is around £229,000.
Images and details courtesy of Zillow. For more details and to make an enquiry, please visit the website.