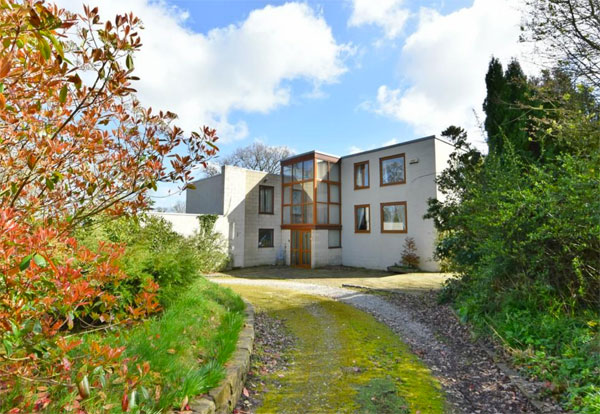 An unusual design in need of some work. This 1970s renovation project in Lathom, Lancashire is now on the market.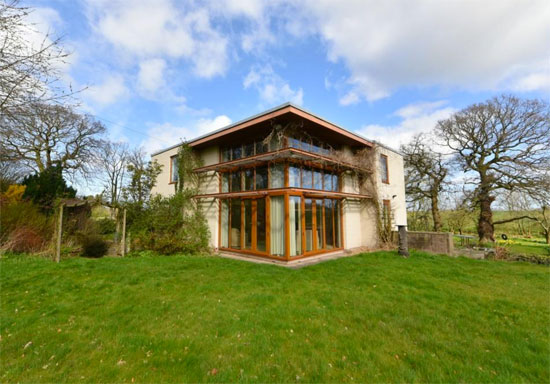 Actually, I think to call this a renovation project is doing the house a disservice. It might need some work to bring it back to its best, but this is a house that has been updated and maintained in the past.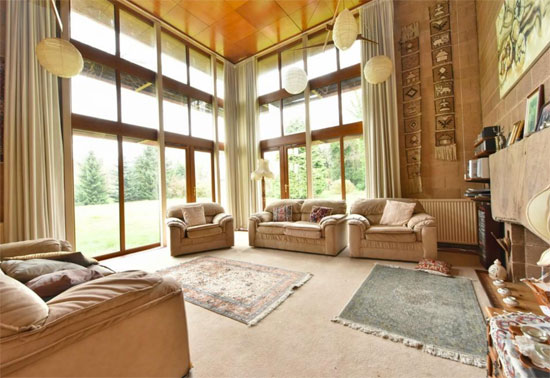 According to the agent, the house 'offers excellent potential for the discerning purchaser to transform this property to your own specification'. I think we're on the same page. It needs some work, perhaps a rethink here and there, but the bones of an interesting piece of architecture and someone's future home are here.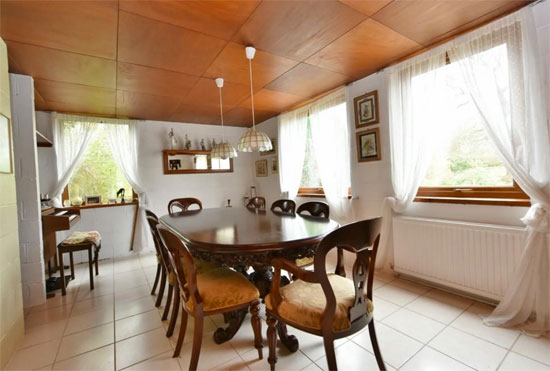 By the way, I'm guessing the era, which might well be a little earlier than the 1970s. But it is mid-20th century for sure. Perhaps the agent or the current owner might have more details if it's really an issue. It isn't for me. I just find this a fascinating house.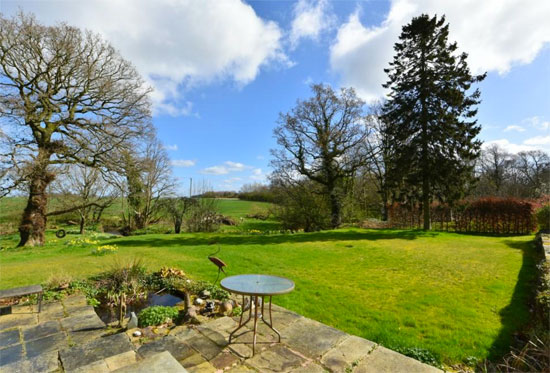 Located in Lathom, a village with a historic past not far from Ormskirk and its popular town centre, the house sits on a very large plot with established gardens, guaranteeing a good degree of privacy.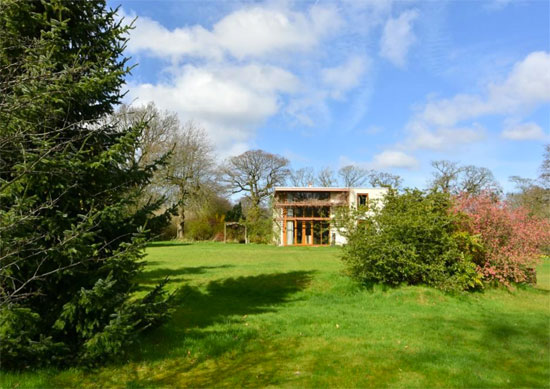 Actually I said house when in fact we are talking about two houses here. The main structure is the 1970s dwelling, with the stone cottage also on the land and being sold as part of the same package. Options there for sure, with the one-bedroom house possibly good for a rental, guest accommodation or anything else you can think of. Right now it is rented out.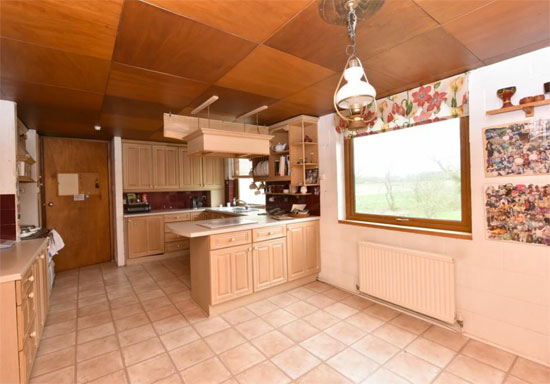 As for the main house, that's a mix of period details and some more recent updates. The past just about overshadowing the present. An interesting design, with one room dominating all others when it comes to space and impact.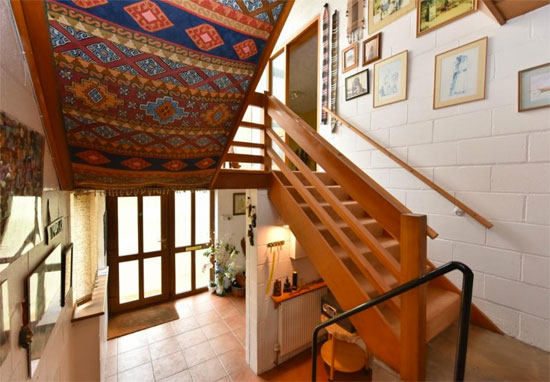 Yes, that living room. A huge, double-height space with a wall of glass and a space that doesn't look to have changed much, if at all, since construction. Elsewhere, the 1970s details remain in terms of the ceilings and the exposed brick walls, not to mention the staircase.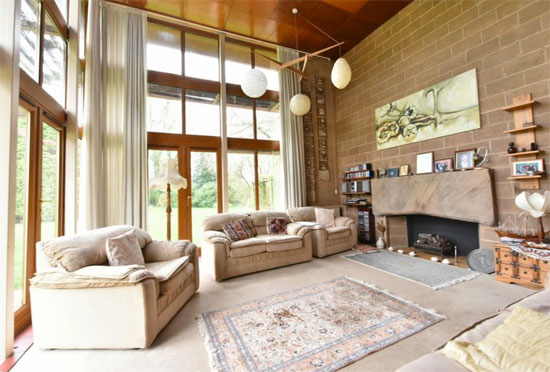 But the kitchen looks a recent update, the bathrooms likewise and the windows seem to have been upgraded in the relatively recent past. You can see what I mean though. Someone needs to take a step back and make a judgement call on this one. Which bits to keep, which bits to update. If it comes together, this could be a very special place to live.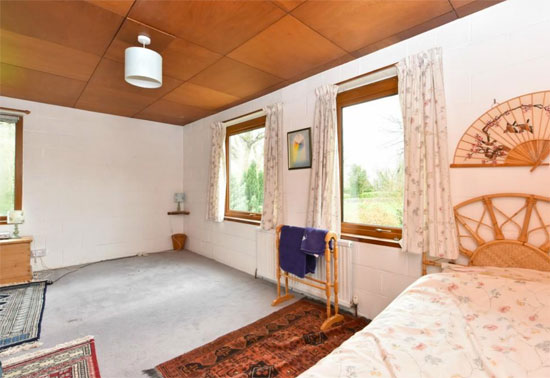 As for space, the front door opens onto the 'spacious' hallway and in turn, leads to a utility area and that stunning lounge with floor-to-ceiling windows and an open fire with stone mantle.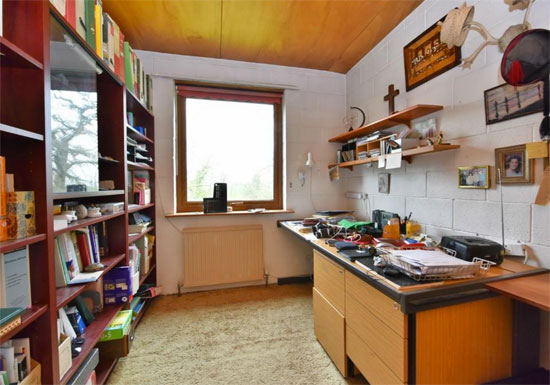 Further along is a dining room that is dual-aspect, plus the large kitchen/diner with AGA. Finally on the ground is a shower room.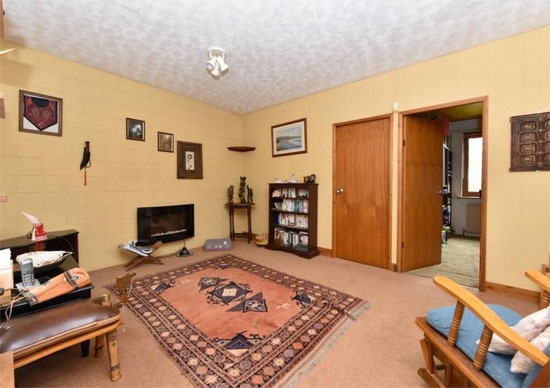 Head up the stairs and you pass the landing with more floor-to-ceiling glazing overlooking the lounge and beyond that two bedrooms, a suite containing bedroom three and an office and finally, the family bathroom.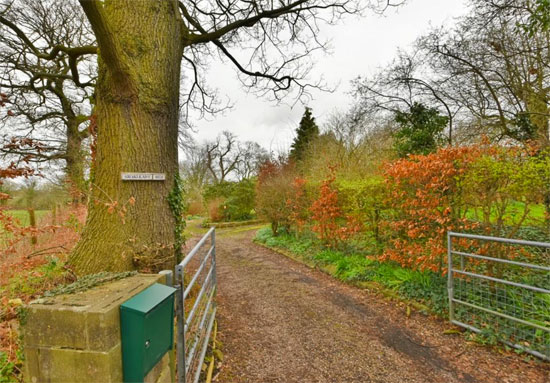 I touched on the outside space, which includes that extra house, a double garage, a drive and turning circle and extensive gardens to all sides.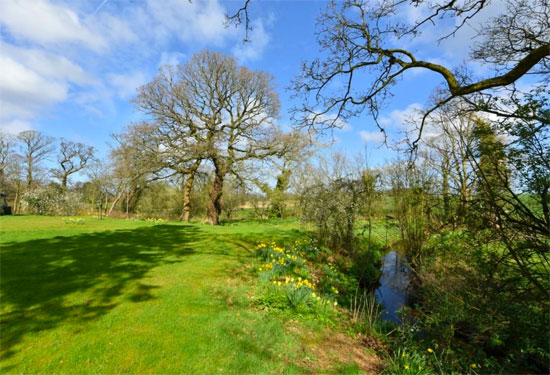 Fancy it? This one is on the market for £725,000.
Images and details courtesy of Ian Anthony Estates. For more details and to make an enquiry, please visit the website.
Big thanks to Mary for the tip-off.