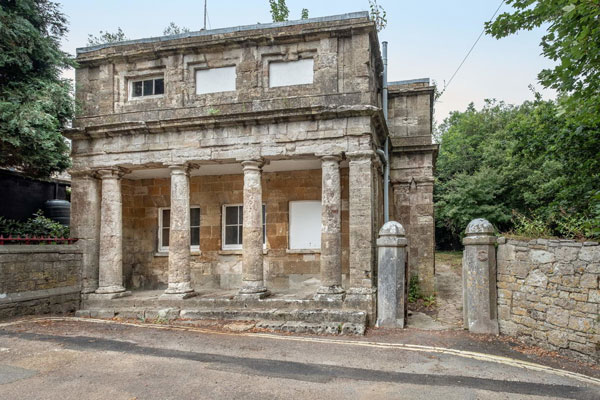 Something a little older than I usually feature, but this Northwood House lodge in Cowes, Isle of Wight offers is an amazing prospect.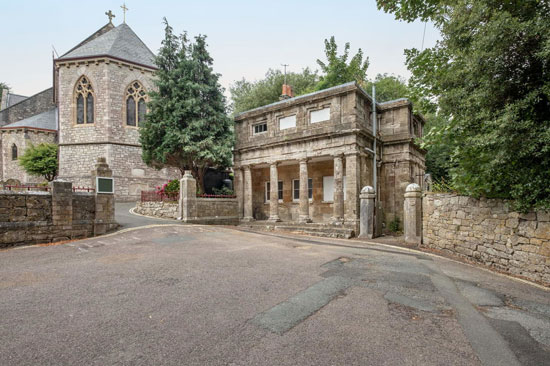 I'm not sure how old, but this grade II-listed lodge house was commissioned by the Ward family as one of the lodges to their 230-acre private park which once served the nearby Northwood House. That house dates back to 1799, so you would guess the lodge is something around that era. The agent estimates around 1815.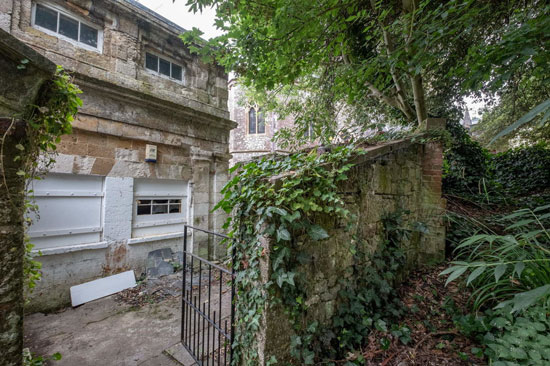 In 1929, Northwood House and its land were gifted by the Wards to Cowes Urban District Council, conditional upon the house being used as municipal offices and the grounds as 'pleasure gardens' for local people.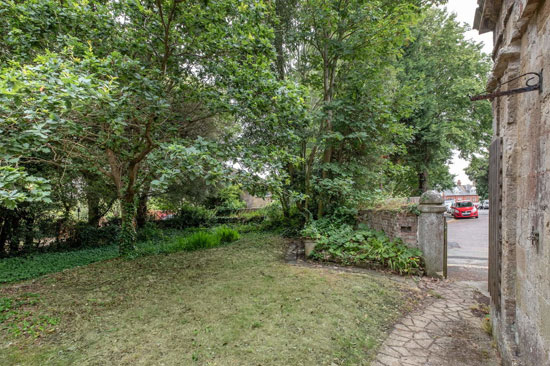 The council no longer use it, but the main house is currently run by a trust, with volunteers helping to run and maintain it. I can only presume that the lodge has been under similar control, but is now being offered for sale.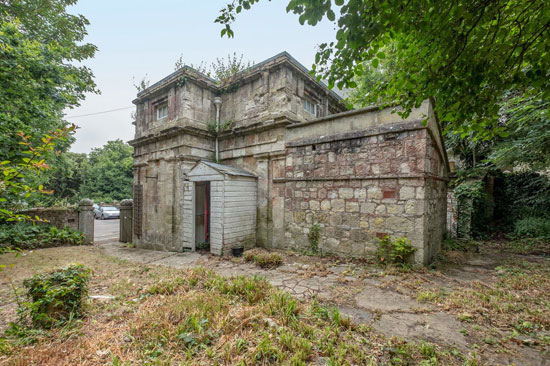 The house and its buildings were designed by John Nash, one of the leading British architects of the Regency and Georgian eras and as such, this is a significant and rare opportunity to restore and live in a building of considerable stature. But you will need to do some work and spend some money for that to happen.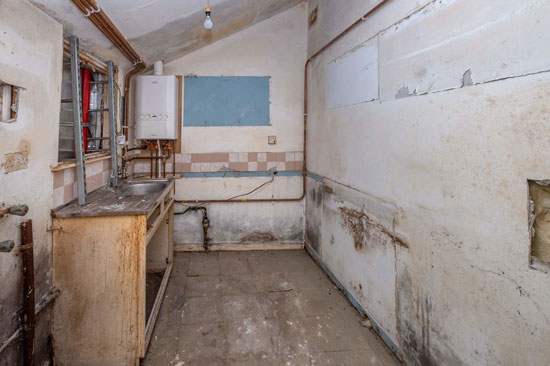 As you can see, the building is now in need of 'significant works' to restore it. Consent has been granted to alter and extend it, so a new property can be created for modern living whilst conserving the best features of the original design.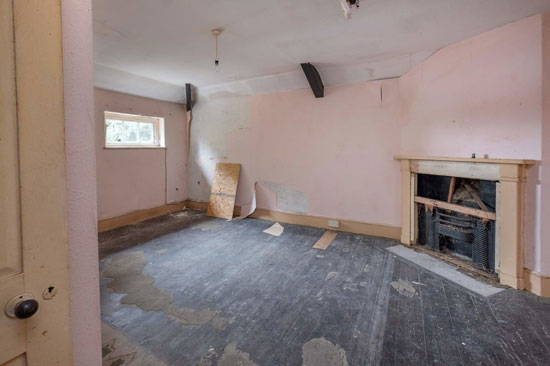 That's quite an undertaking and I would guess that the work wouldn't be easy. But the end result should be worth it. A unique property in a desirable location on the 'fringe of the Old Town' near to St Mary's Church and with its garden backing onto Northwood Park. If you want the details of the planning permission, it is available on the Isle of Wight Council planning portal or via the agent, whose details are below.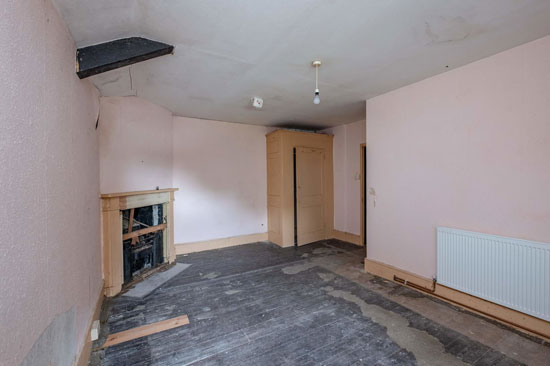 As it stands now, the vintage structure has a grand floor porch with a front door to an entrance hall, an inner lobby with a curved timber screen mentioned in the listing as an original feature and a staircase.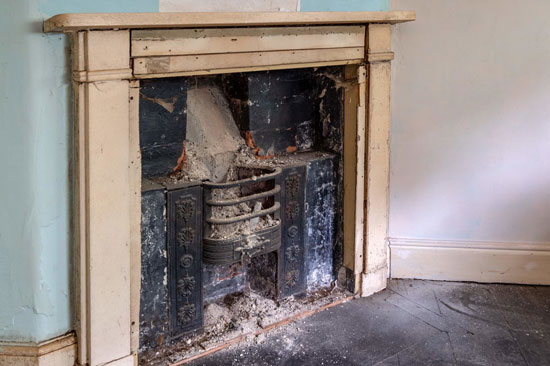 Beyond that is a kitchen area with a gas boiler and a door to the courtyard, a dining room with windows to the rear and open fireplace and a sitting room with a fireplace.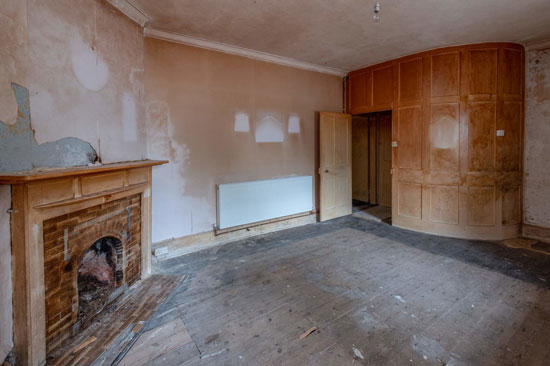 Head up to the first floor and you will find a bedroom with period fireplace and built-in cupboard, a second bedroom, also with a period fireplace and a bathroom.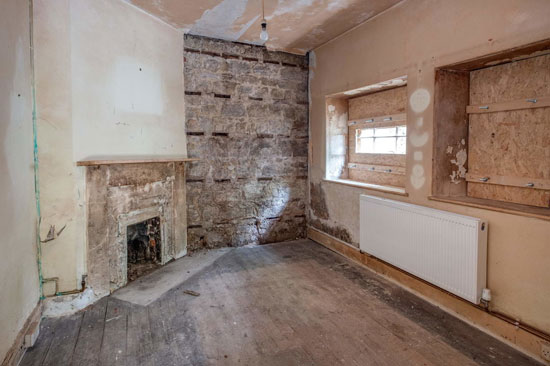 The lodge is set in gardens backing onto Northwood Park, with planning permission to create some off-street parking in place. Immediately to the rear of the property is a small, walled courtyard with an opening to the main garden.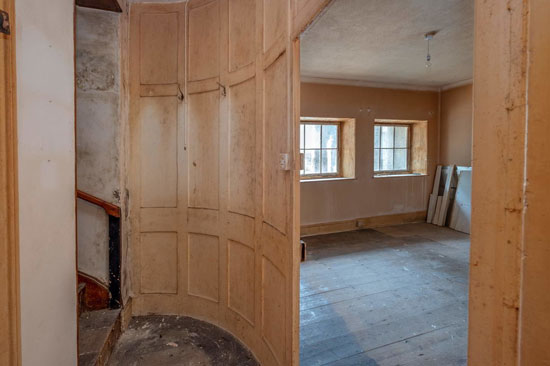 A great opportunity for someone with £350,000 plus the renovation costs to spare.
Images and details courtesy of Spence Willard. For more details and to make an enquiry, please visit the website.
Thanks to Stefi Orazi for the tip-off!