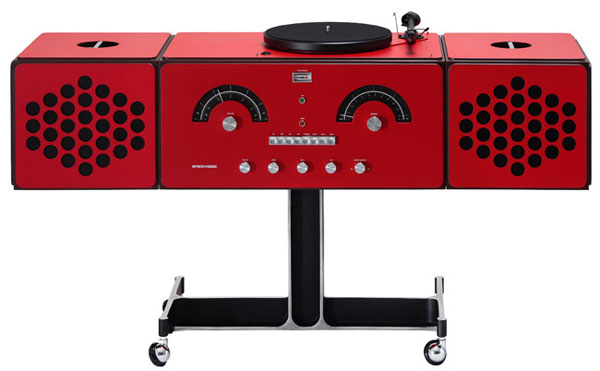 A design classic, the iconic 1960s Brionvega Radiofonografo record player is back in red if you have the cash to spare.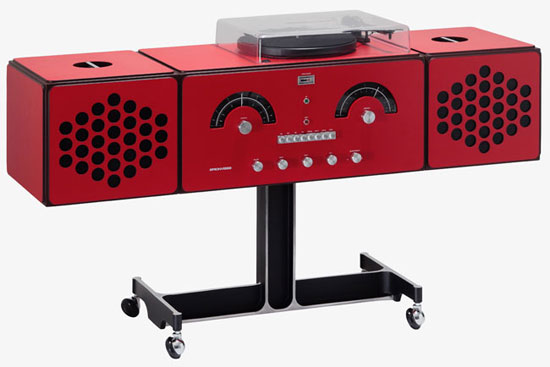 I featured the limited edition reissue of this audio system two years back and it proved incredibly popular. So I am guessing a reissue in red will be equally welcomed.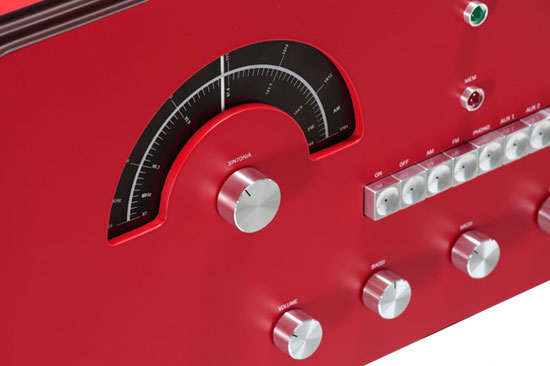 The original reissue in white and orange was said to be limited to just 100 units of each, with all models produced in a handmade casing to order. I think you can still pick up both colours, but the red just has that 'wow' factor. The white was the original (alongside a natural wood) but the red is the one that jumps off the page. As such, it might well make quite a feature in your living room.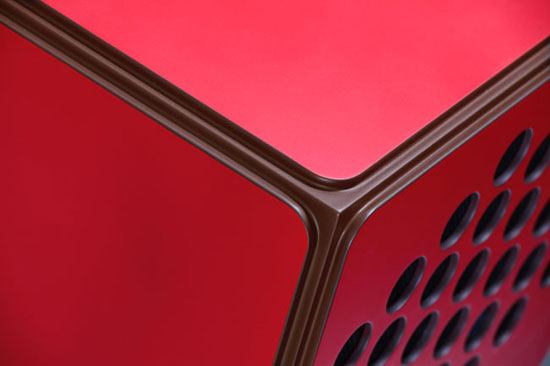 Officially known as the RR26, this piece of modernist, almost space-age audio design dates back to 1965, the work of Piergiacomo and Achille Castiglioni. But in recent years this audio system is probably more associated with David Bowie.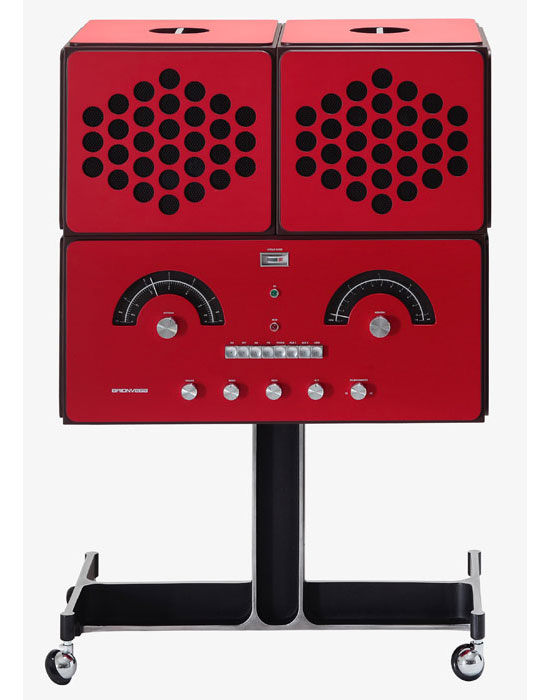 No, he didn't have a hand in it. Back in 1965, he was still a wannabe in Carnaby Street. The association is down to Bowie's ownership. He loved it and had one in his home. When many of his possessions were auctioned off at Sotheby's, his Radiofonografo player was the star lot, selling for £257,000. Suddenly these reissues don't look like bad value.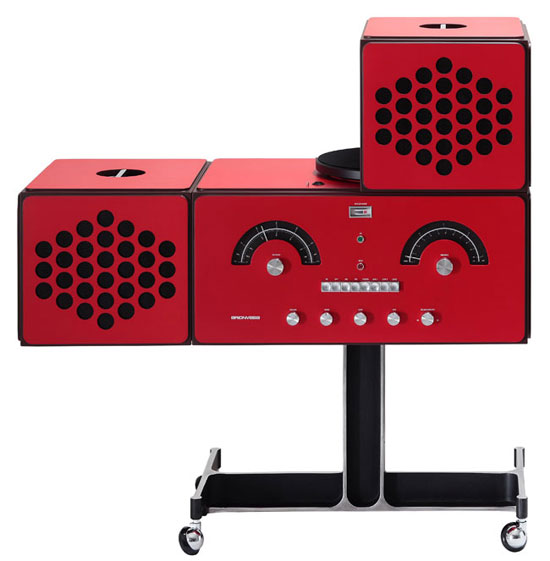 The Radiofonografo was updated in modernised form a few years back, featuring a CD player and a DVD player. Brionvega has rolled things back since, keeping the functionality the same as the original 1960s unit, albeit slightly updated. So essentially a record player, an AM/FM radio and built-in speakers. But that really only tells half the story about this one.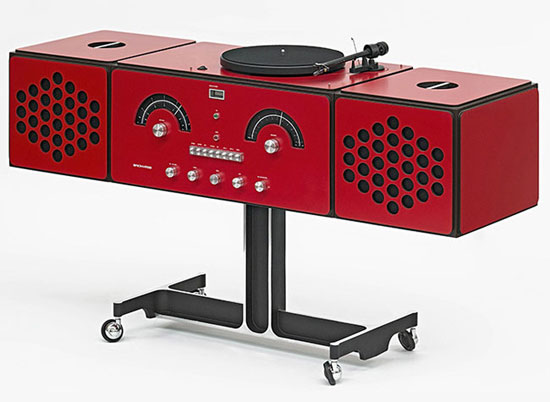 The wooden cabinet is also a selling point, as are the forged aluminium wheels for mobility. Also, have a look at that circular detailing on the speakers and the way the dials and controls almost smile at you. It's a thing of beauty. Let's not forget the option to fold those speakers on top as well.
The deck has been updated. It now uses a Project turntable with Ortofon cartridge and I would guess the AM/FM radio too, although it still does pretty much that. No DAB radio here sadly. Also present are 2x RCA audio jacks for external devices, 1x RCA audio output for connecting to an external amp, 1x RCA audio output for an external subwoofer and 1x 3.5-millimetre preamp audio jack for headphones. Don't ask about Wi-Fi or Bluetooth. it just wasn't a thing in 1965.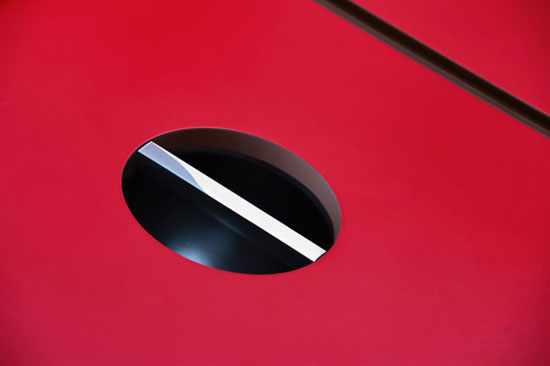 A design that has stood the test of time and with the vinyl revival still going strong, the Radiofonografo is back at the perfect time. But the big problem is financing one. Which has always been the case.
If you want the red version of this, the price is €8,900, which is around £7,500. The orange and white versions are a little cheaper if the red isn't a deal-breaker.
Find out more at the Brionvega website
Via Retro To Go