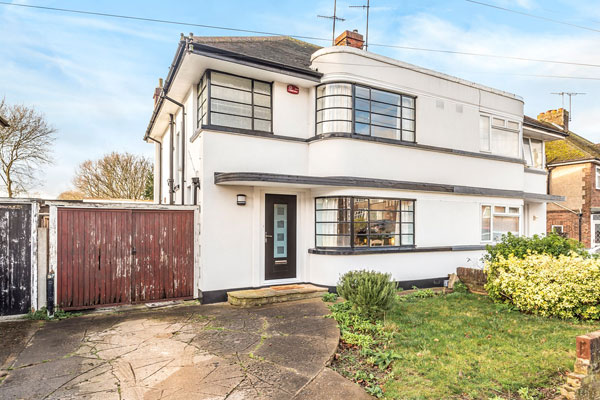 Not the most spectacular example of the style, but I like the look of this 1930s art deco house in Luton, Bedfordshire.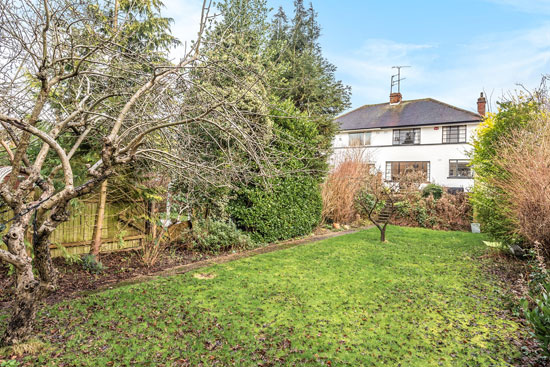 I haven't featured anything in Luton for some time. Looking back, I haven't focused on there since this far bolder example of art deco that was up for sale in 2012 and for some time after. I wonder what has happened to that on in the intervening years?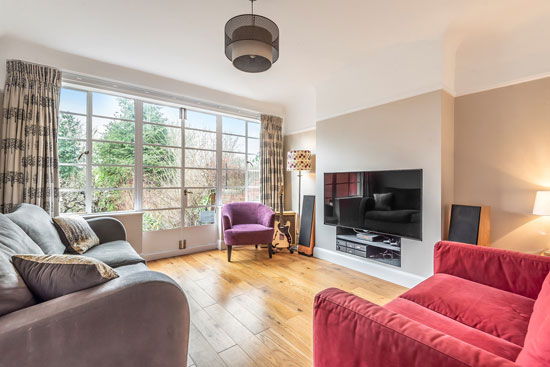 The one here is an art deco semi-detached house and fairly typical of the style and the era. It's the kind of house I love to feature because it's affordable and accessible for more people compared to the architectural classics we can only dream about. The difference is that someone has worked hard to keep its kerb appeal.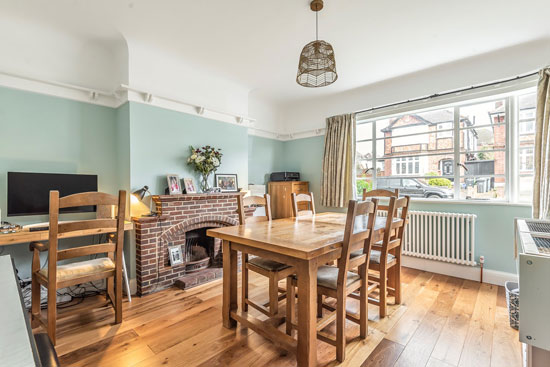 You can do a 'compare and contrast' with the adjoining house to see how well the owners have done with this one. Ok, it isn't perfect. You could quibble about the garden gate and the front door. But by keeping the windows as they should be, it makes a world of difference.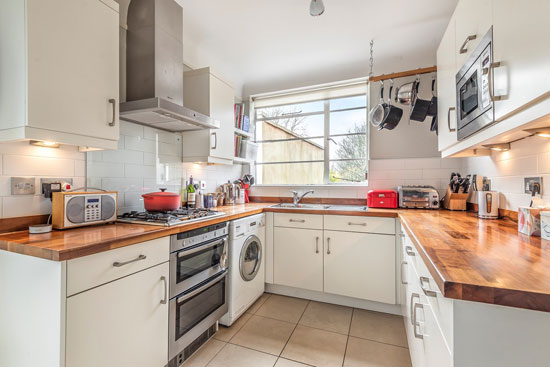 Once inside, it has been updated, but not overly-updated. Yes, this is a modern interior. But a mix of those windows, the wooden floors and the odd original detail mean the charm is still there.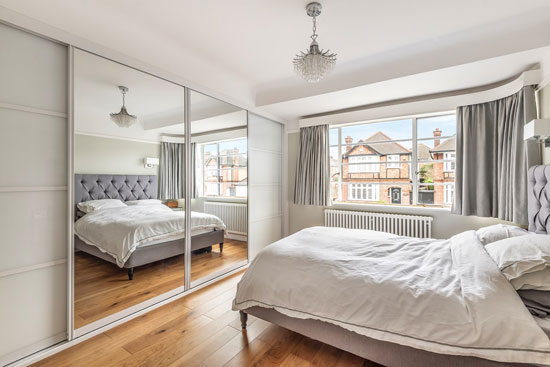 Space is pretty much as you would expect from something of this style. No extension. Pretty much the floor space that was originally laid out as far as I can see.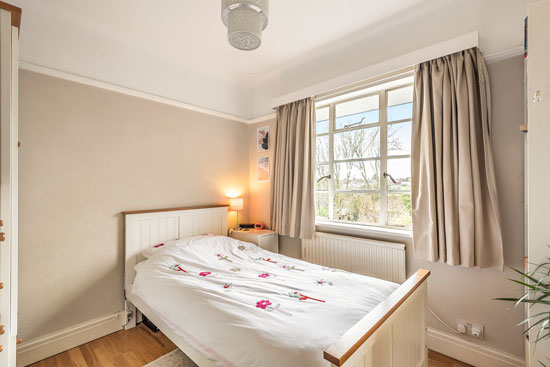 Enter the house and you will find the entrance hall with built-in storage and cloakroom plus access to the reception areas.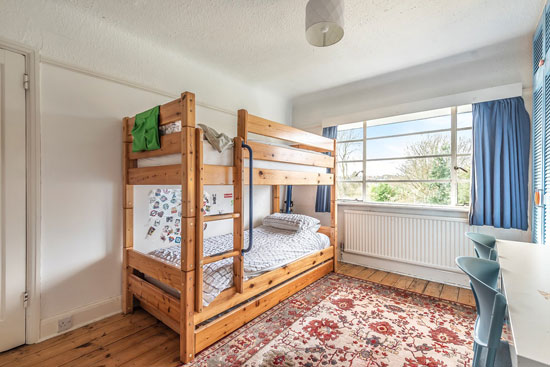 The living room has lovely art deco glazed doors to the rear, a traditional raster and wood flooring. The dining room comes with a feature brick-built open fireplace with mantelpiece, plate rail and more of that wood flooring. The kitchen is typically modern, as you might expect.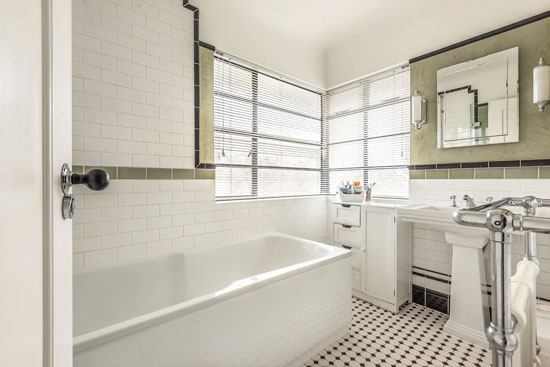 Head up the stairs for the first bedroom with curved window, built-in wardrobes and wood floors. More storage in the second bedroom, along with exposed floorboards, while the third has a picture rail and a 'wood effect' floor. the family bathroom finishes things off.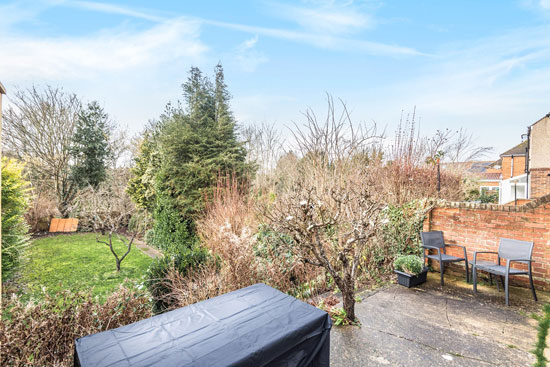 As for the outside, you get a patio to the rear, with steps to the lawned garden along with mature trees, plants and shrubs. The house also has a garage with power and light and off-road parking to the front. I think that's about it.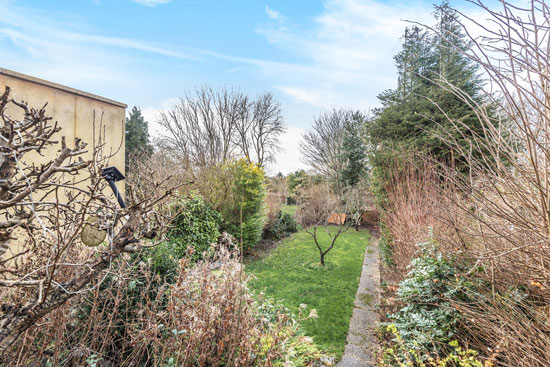 As I said, not the most spectacular art deco house I will feature this year, but a nice example if you are looking in the area. Just up for sale, the price is £375,000.
Images and details courtesy of Country Properties. For more details and to make an enquiry, please visit the website. Details also on Zoopla.