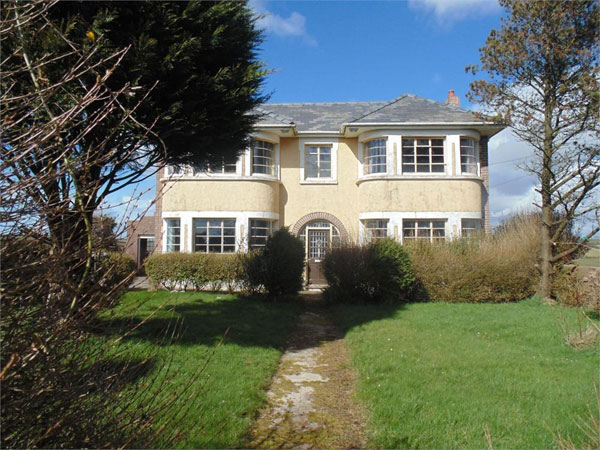 Built a bit late for the style, but regardless of that, this art deco renovation project in Milford Haven, Pembrokeshire has bags of potential.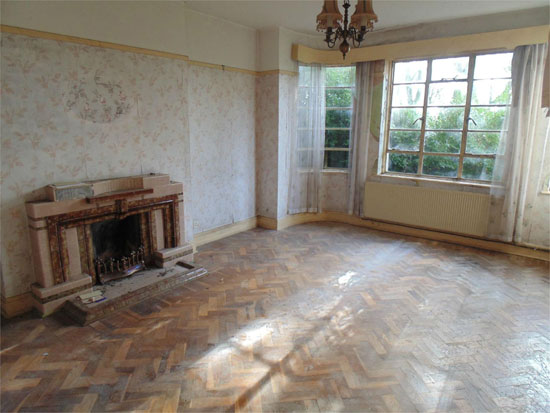 According to the agent, this was a 1950s build in the style of the art deco era. If that makes sense. It looks every bit the 1930s home and its year of construction doesn't really have any impact one way or the other.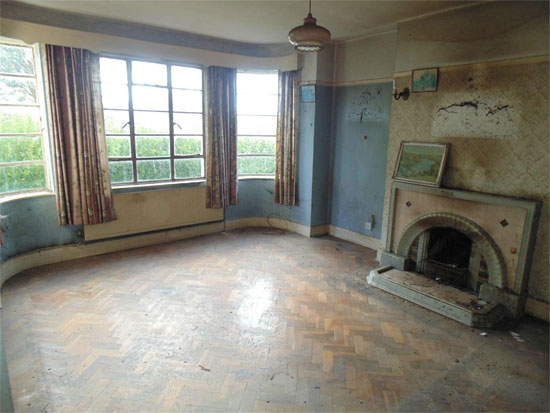 It sits in the very small hamlet of Rickeston, which is just a short drive from the much larger location of Milford Haven and comes with a substantial amount of land.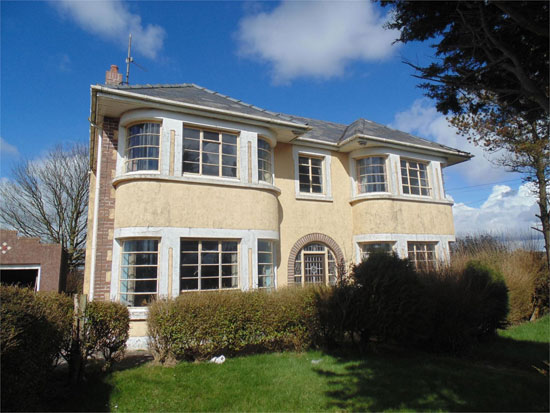 Specifically, eight acres of land described as 'quality grazing land' that would be perfect for livestock or equestrian use. In other words, a smallholding, should you fancy yourself as a farmer or setting up some kind of rural business. Either way, a rather nice add-on for the house.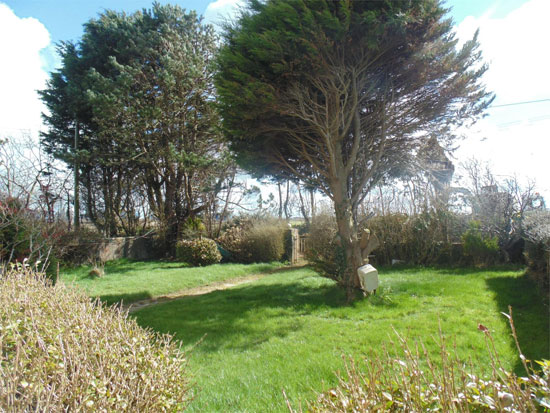 But it's the house that most interests me, especially in light of the price tag. I'll come onto that in a moment. But first, let's talk about the merits of this one.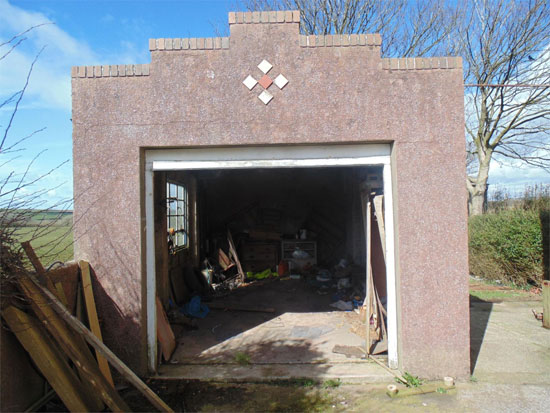 The architecture itself, which is an imposing, double-fronted build for a start and complete with original details such as the front door and the Crittall windows. That in itself would probably have drawn me in. But the interior seals the deal. Or it does if you are the adventurous type.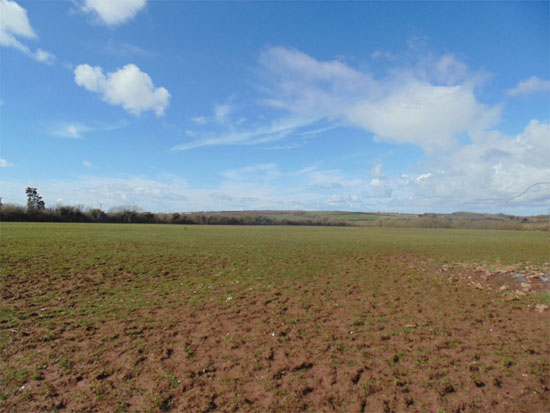 This is a house barely changed over the decades. A time capsule in need of a thorough renovation. The scale of the work might scare a few people off. But the original details might well entice a few more in.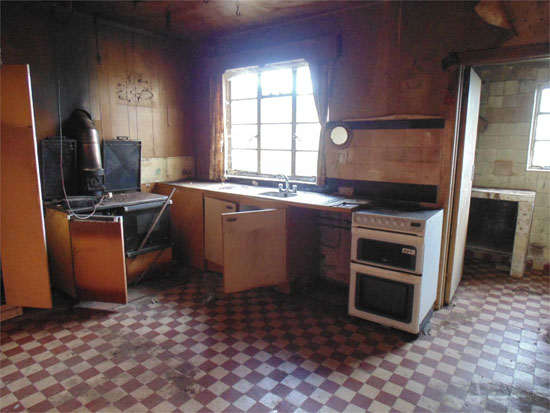 It has the look of a house barely lived in for years. The agent rightly points out that this is in need of 'comprehensive renovations internally', but they also add that the property was built to the highest of standards back in the day and as such, is well worth investment to bring it back to its best.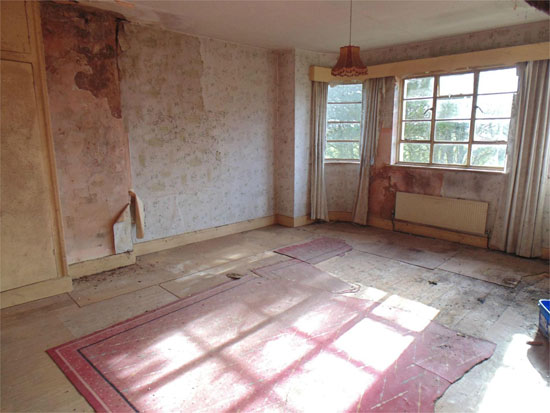 A quick glance shows parquet flooring still in place, plenty of period fireplaces and for better or worse, some original light fittings too. Probably the original wallpaper too, but that's unlikely to be salvageable.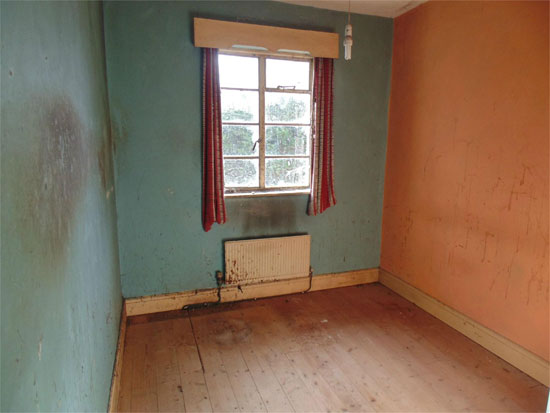 In fact, looking at it, the only obvious updates are some central heating, an updated cooker, perhaps some electrics and very little else. This will be a substantial, but ultimately very rewarding job for someone.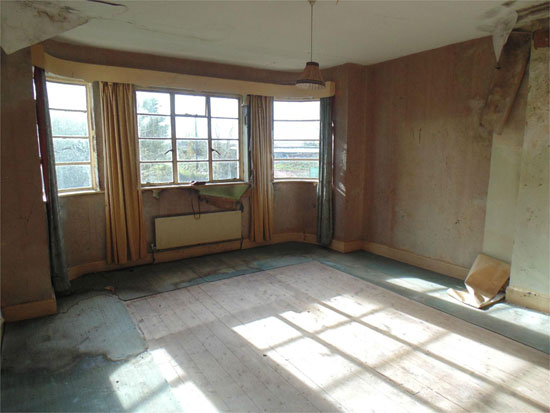 Quite a large house too, as you might have guessed from the double front. Walk in through the stained glass entrance door and you will find a hallway with the first of that parquet flooring.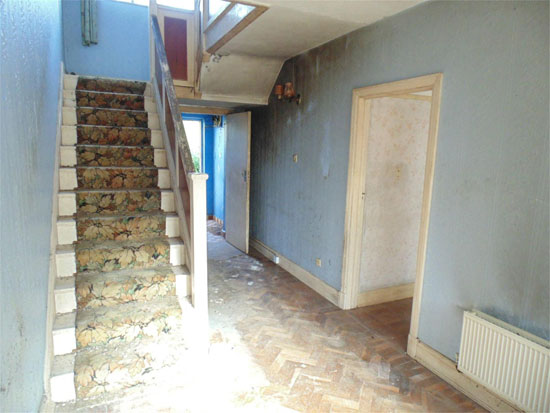 That accesses the first front reception with curved Crittall windows on the front bay, a further window to the side, original fireplace and more parquet flooring. A second reception has more Crittall and parquet, as well as another period fireplace plus access to the kitchen/breakfast room.
That room also has the original window, quarry floor tiles and access to a utility and rear porch.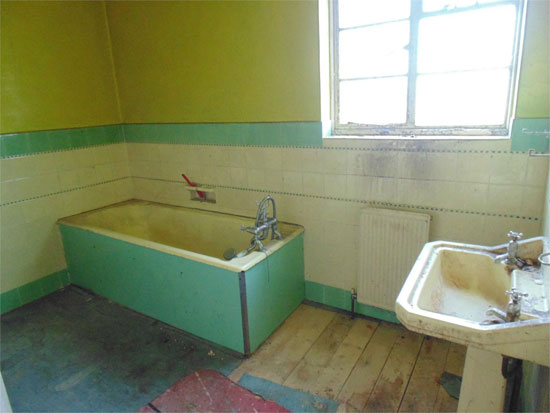 Head upstairs to take in the first-floor space, passing another large Crittall window, which offers plenty of rural views. Once upstairs there are two bedrooms with front bay windows plus a third bedroom. The original suite is in the bathroom too, although I'm not sure if that will have enough character to stay in place.
As for the outside, there is a 'fair-sized' front garden with path, a driveway that accesses the single detached garage and a 'good-sized' rear garden mainly laid to lawn with mature hedging.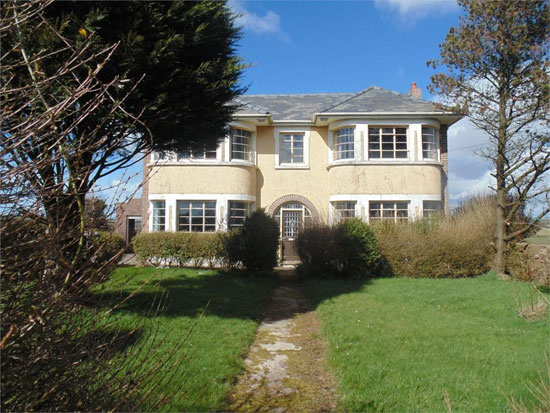 Of course, beyond that is the eight acres of additional land, to do with as you see fit.
If you like the idea of a project, offers in the region of £249,950 are invited. I suspect this one might be rather popular in light of the price.
Images and details courtesy of JJ Morris. For more details and to make an enquiry, please visit the website.
Huge thanks to Mary-Lou for the tip-off on this one.