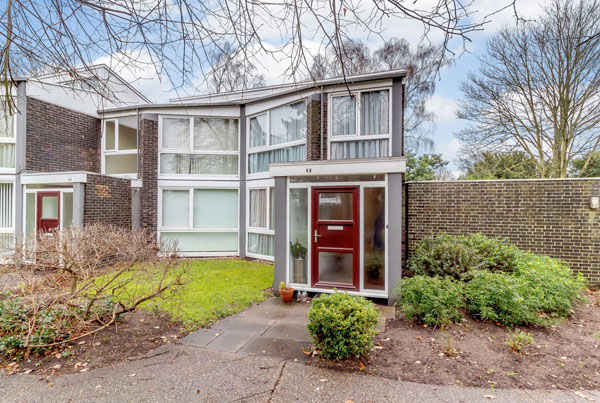 Always a popular location, a Span House on the Templemere Estate, Weybridge, Surrey is now up for sale.
Very popular in fact. One of these made it into the WowHaus top 50 most popular houses of 2019. Although that one wasn't quite on the same level as this one. But it isn't far off.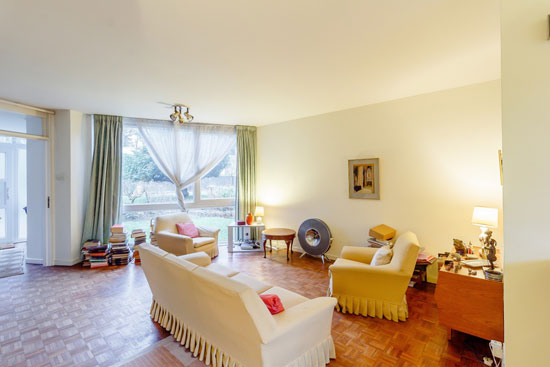 The previous one had been updated, but this one, of a similar style architecturally, is still in pretty much original condition due to it never being offered for sale before. That's a good thing and a bad thing.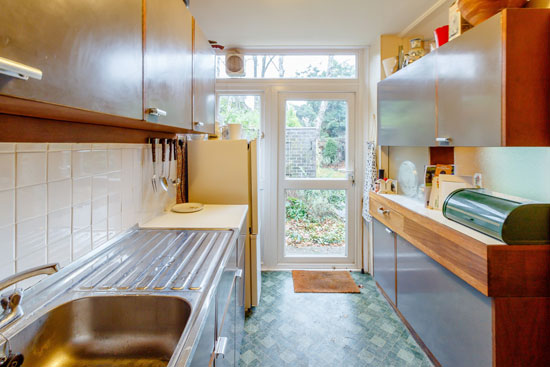 Good because all the original details are in place for you to preserve if you wish. A bad thing because the house does need work to bring it back to its best. The former outweighs the latter for me though.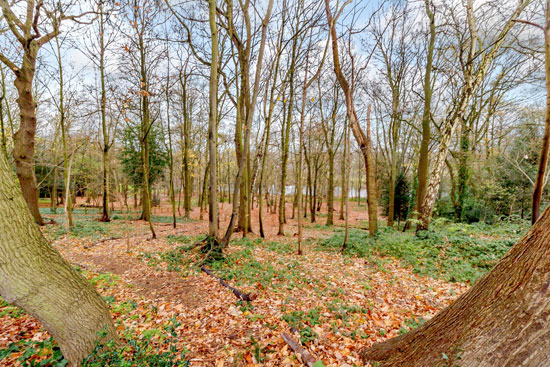 As for the Span site, it is known as the Templemere Estate and dates from 1963. As an Eric Lyons-designed Span estate, one of the key selling points is the open space. It sits on 12 acres, which is accessible from all of the 65 houses located on the site.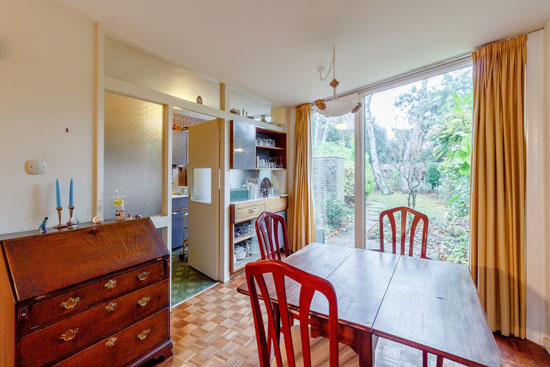 Much of that is landscaped gardens, as well as communal lawns, woodland and even some of Henry VIII's Broadwater Lake. It's a lovely place to live, with equally lovely architecture sitting on it.
The houses on the Templemere Estate are some of the most distinctive of all the Span house designs. Angular, with plenty of glazing and an interesting layout within. Little in terms of uniformity here, which only adds to the appeal.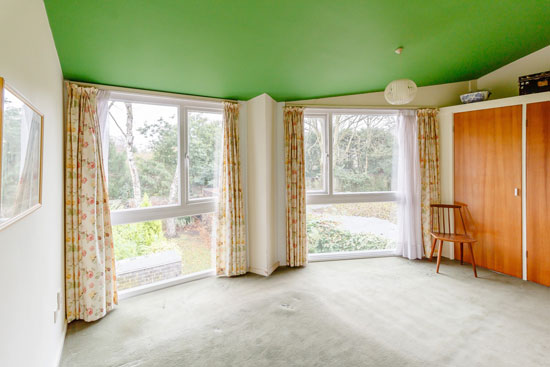 As I said, this one is untouched and offers plenty of scope for updating without losing the original character. The windows, the parquet flooring, the original kitchen, the original storage and the original internal doors are all intact. A rare find indeed.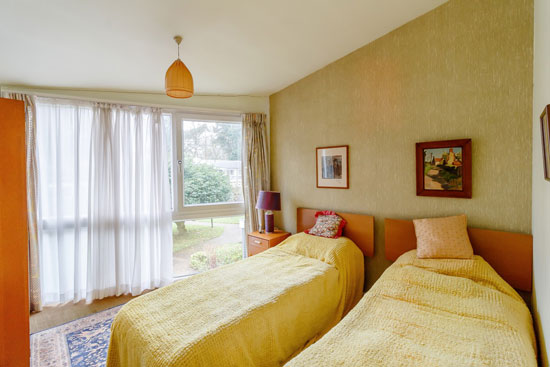 Looking at past houses, these do work well with the right amount of updating. keep the vintage details and modernise where necessary. Of course, you could rip it all out and start again, but it wouldn't be my personal course of action.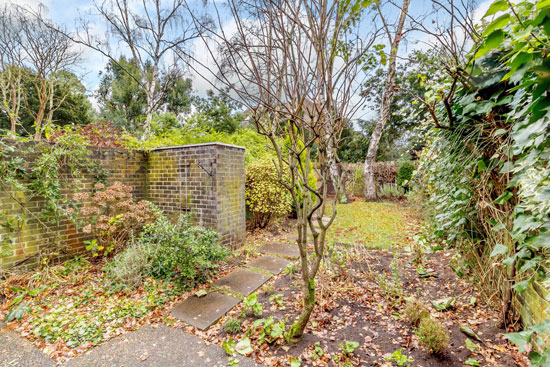 As for space, the ground floor has an entrance area that in turn leads to the dining/sitting room and the kitchen beyond. Garden access to the rear too. Head upstairs for the master bedroom with storage, two further bedrooms and a family bathroom.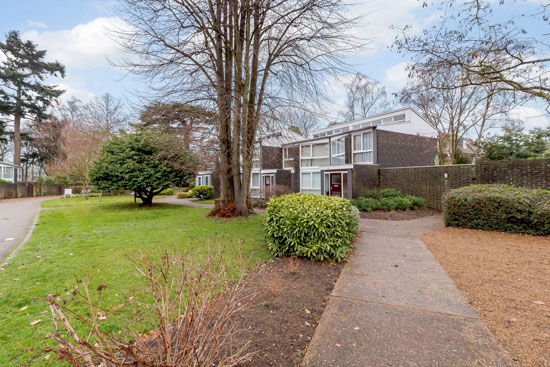 You also get a separate outbuilding and garage, additional visitor parking and a private rear garden, as well as the access to the communal land. Note that there is a service charge for the communal area upkeep, which is around £109 per month right now.
Talking of money, this one is up for £475,000.
Images and details courtesy of Curchods. For more details and to make an enquiry, please visit the website.