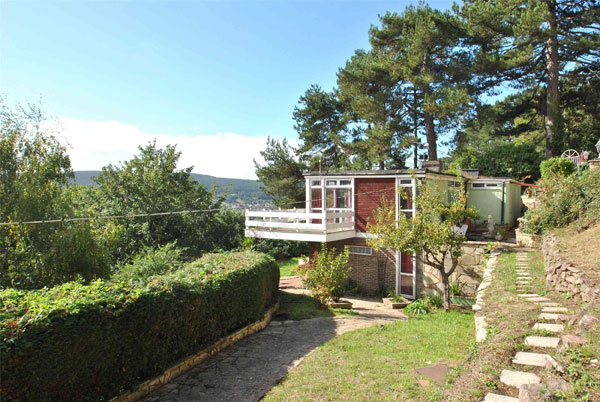 A property in need of work? You might want to check out this 1960s midcentury renovation project in Minehead, Somerset.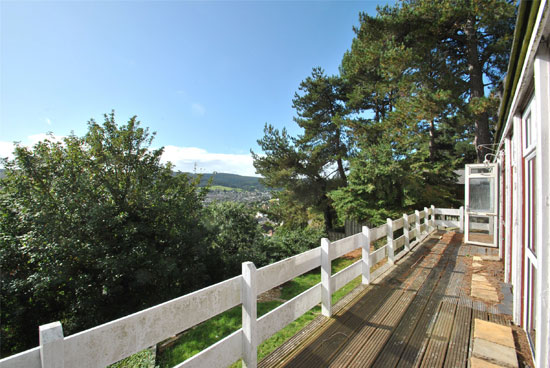 There is no doubt that this mid-1960s house has potential to be something rather special. The architecture is untouched and the location is a dream, sitting on the slopes of North Hill and taking full advantage of some wonderful views. But work is required and although a survey might be required for the house itself, you only need a pair of eyes to see that a lot of work will be needed to get the interior back into some sort of reasonable shape.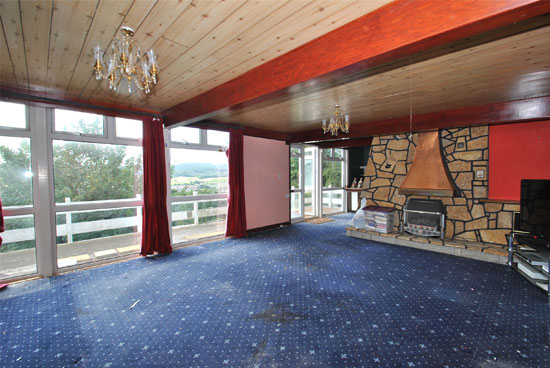 The outside of Kohima (that's the name of the house) looks picture perfect and I can imagine someone enjoying a lat summer's day sitting on that balcony taking in the scenery. But the interior just confuses me.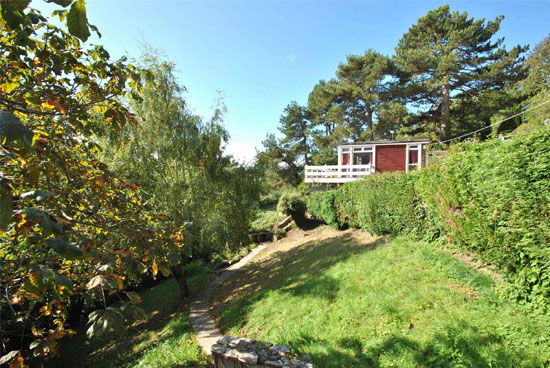 It has original details, some you might want to keep, others you would want to rethink. The space in the reception is impressive, with full-height glazing and access to that balcony. But the finish is dated and the fireplace, likely to be original, might not be to everyone's taste.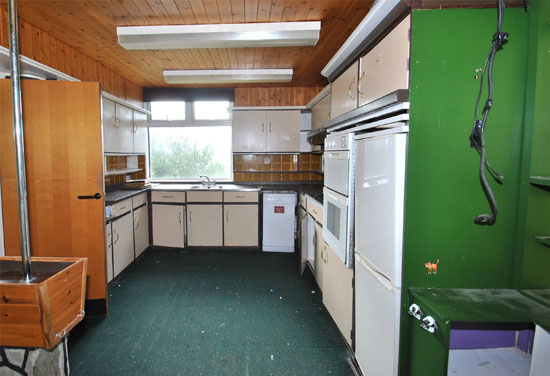 The kitchen almost certainly needs a rethink, the hallway looks a confusing mix of styles and beyond that, it is anyone's guess as there aren't any further interior shots to view. But despite all of that, I really like this one.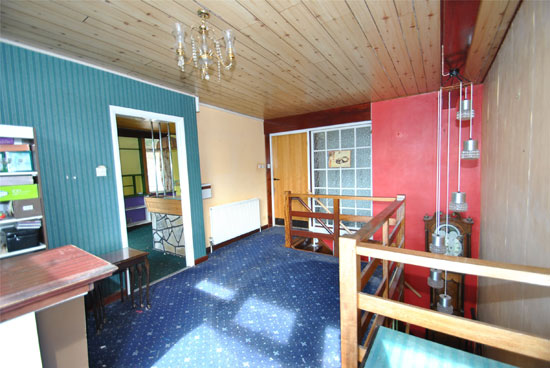 It has reasonable space, it has character and it has the location. This could be a very hip midcentury modern pad if you take a step back and rethink the finish and the layout. it isn't one for the faint-hearted, but it is an unspoilt example of 1960s midcentury modern architecture that deserves a second chance.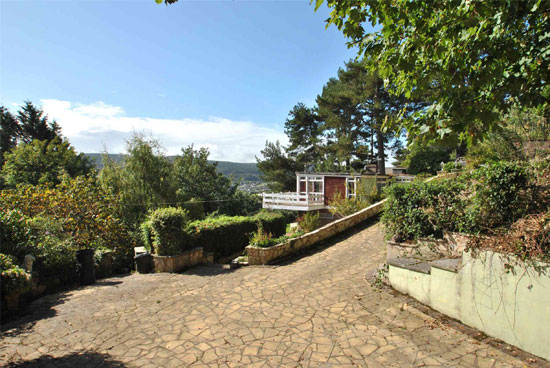 As for the space within, a part-glazed entrance door leads to a reception hall with tiled flooring and a cloakroom, From the hall, you can access a dining hall with a staircase descending to the lower ground floor hall and opening onto the large triple-aspect lounge with stone fireplace, picture windows and double doors to the balcony and to the front garden. Also on the higher ground floor is a kitchen/breakfast room.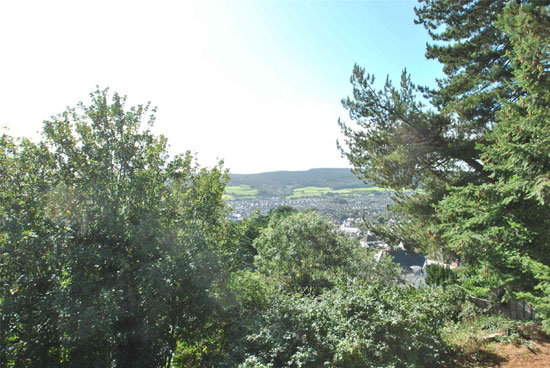 A staircase leads down to the lower ground floor hallway with a door to the outside. There are two double bedrooms both with a range of fitted bedroom furniture and both with en-suite bathrooms. Off the lower ground floor hallway is a walk-in boiler room, although the gas boiler has been 'condemned'. Perhaps a hint at the work required here.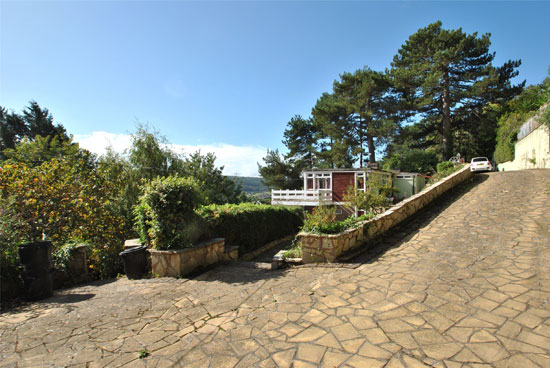 The outside is worth talking about too. A long drive takes you to the double garage plus a turning and parking area. Steps from the drive lead down to the front entrance where there terraced gardens and a patio and pond just outside the lounge. Immediately to the rear is a covered terrace, beyond which is a level lawn and a further sloping lawned garden to the side with inset trees, some adjoining woodland and pathways to the garage.
A guide price of £395,000 if you want to take this one on.
Images and details courtesy of Webbers. For more details and to make an enquiry, please visit the website.
Huge thanks to Matt for letting me know about this one.