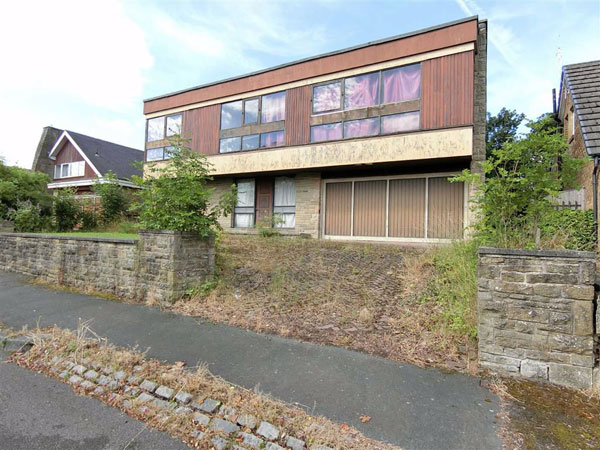 Another from the Huddersfield area, this 1970s modern renovation project in Almondbury, West Yorkshire might be a shrewd investment.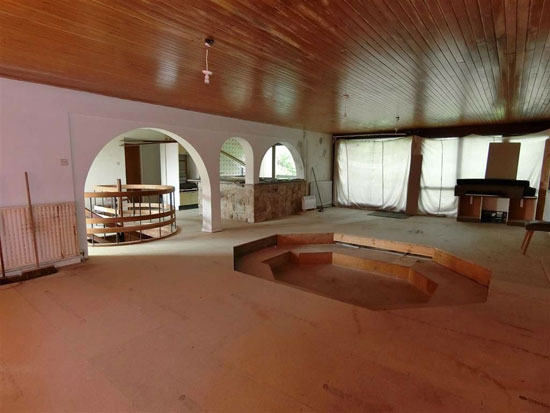 Spotted by Mark, the house can be found in a quiet lane close to the highly regarded Almondbury village and the picturesque Woodsome Valley, which isn't far from Huddersfield and the motorway network for commuters.
So a decent spot for sure. It's also an area that has produced a few modern house finds in the past. But all of those have been in better condition than this one.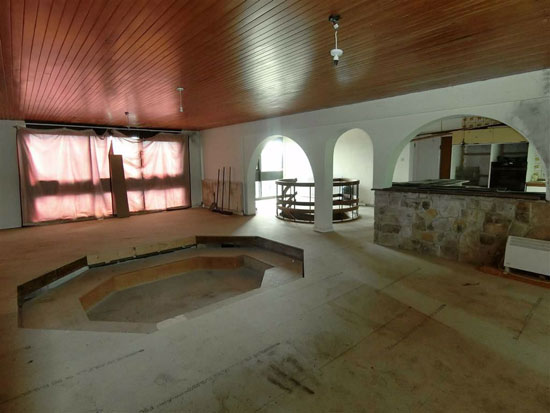 Not that the condition puts me off. On the contrary, the condition probably keeps the price down a little and leaves a lot of the originality in place. That's the selling point here. Original features.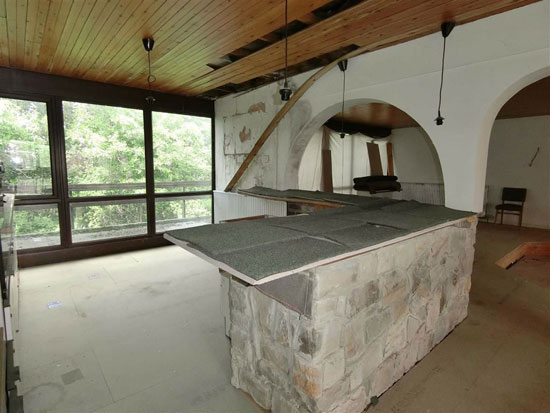 But this is a project for the brave. Pretty much everything needs some attention, inside and out, whether that is an upgrade or some kind of restoration. But look at it. This could be something very special with investment, care and attention.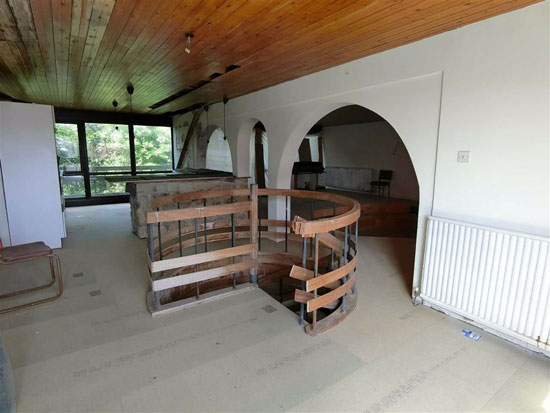 At a glance, I am looking at the design itself, which has bluestone feature walls and plenty of glazing to take full advantage of the surrounding views. An interesting design and a shame I don't have an architect's name.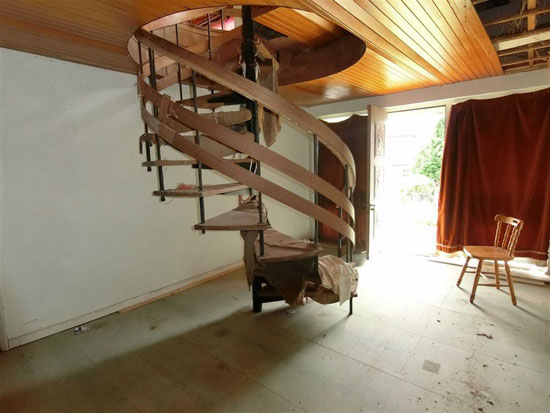 A look around shows features such as open-plan living space, wooden ceilings, a spiral staircase, the remains of a conversation pit and a kitchen open to the reception space. The basis of a very stylish home. It almost certainly was such a thing a few decades back.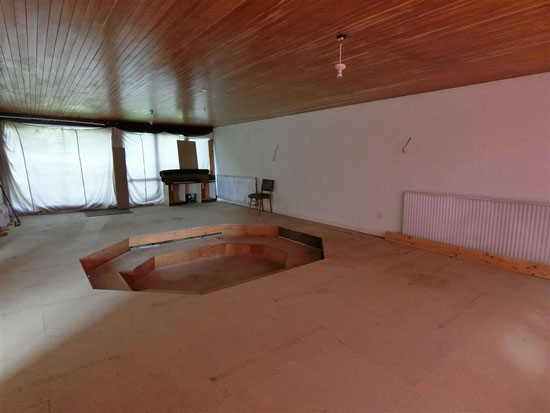 But today it looks tired, in need of work and perhaps a house that has had some work started and sadly not finished. The agent says that 'a schedule of works is required to restore this property to its former glory' and I couldn't agree more. Someone needs to take a step back and consider the work required, which is considerable, work out a plan of action and price that up. It will need a significant sum to bring it back to its 1970s glory, but in light of space and location, the price might just tempt you in.
Talking of space, this one sits on a plot of 455.8 sq. metres and with private, enclosed gardens which back onto a protected woodland setting.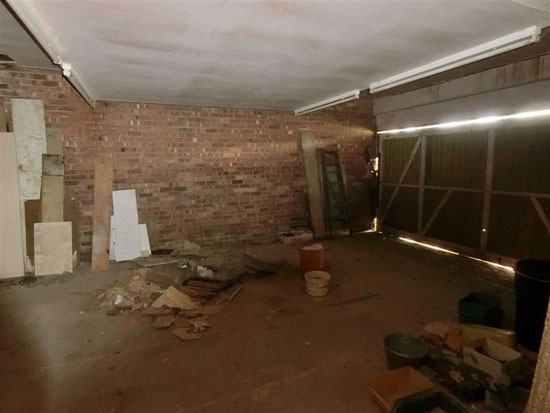 That inside space is said to cover 838 sq. metres in total (that's 2,750 sq. ft.), with the ground floor featuring a large reception area leading to two 'generous sized' double bedrooms, the house bathroom and a rear reception room. There is also a door leading to the 'extremely large' integral double garage.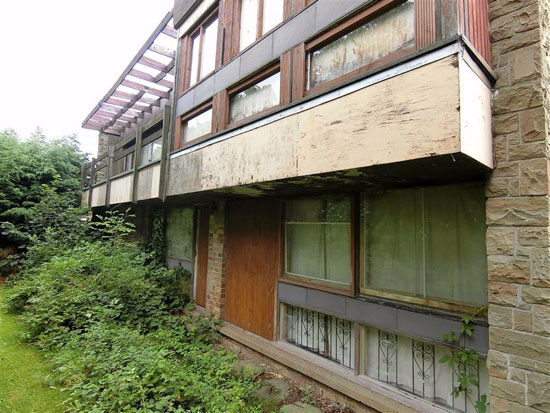 Head up the internal spiral staircase to the first floor and you will find a large open plan living space opening onto the unique sunken living area. Also here is a spacious kitchen/diner with patio doors leading out onto the balcony overlooking Huddersfield and Castle Hill. There are also a further two double bedrooms and a second house bathroom.
If you want a project for 2020, this one is up for sale for £350,000.
Images and details courtesy of Boultons. For more details and to make an enquiry, please visit the website.